Umahi's defection to APC did not come as a surprise, it is anticipated, says Umar Sani
Editor's note: The defection of Governor David Umahi of Ebonyi state from the Peoples Democratic Party (PDP) to the ruling All Progressives Congress (APC) has generated controversies among Nigerians in the last few days.
In this interview with Legit.ng, Umar Sani, a former senior special assistant to vice president Namadi Sambo on media and publicity, said Umahi's defection did not come as a surprise to many Nigerians.
Criticisms have continued to trail the defection of Governor Umahi to APC, sir how do you describe this scenario?
I am worried and in pain that Governor Dave Umahi will turn out to be a persona-non-grata to a party that made him and brought him out to the limelight. He has held different positions within the party and so many injustices were made to ensure that he gets there.
I remember we were on the plane coming back from Enugu from a rally, I and the former SGF Anyim Pius Anyim were engaged in a serious discussion as to why they need to support the then minister of health Prof. Onyebuchi Chukwu was the favorite of the then governor of Ebonyi state, Martin Elechi who was determined to see him through.
Anyim told me that it was impossible to ignore someone who has served the party and the state up to a deputy governor for someone just coming in. He emphatically stated that they were behind Umahi.
This position was demonstrated further when we went to Ebonyi state to campaign, Mr. Elechi had to leave the stadium because it was an Umahi day. He is serving his second tenure and completely in charge no problems whatsoever.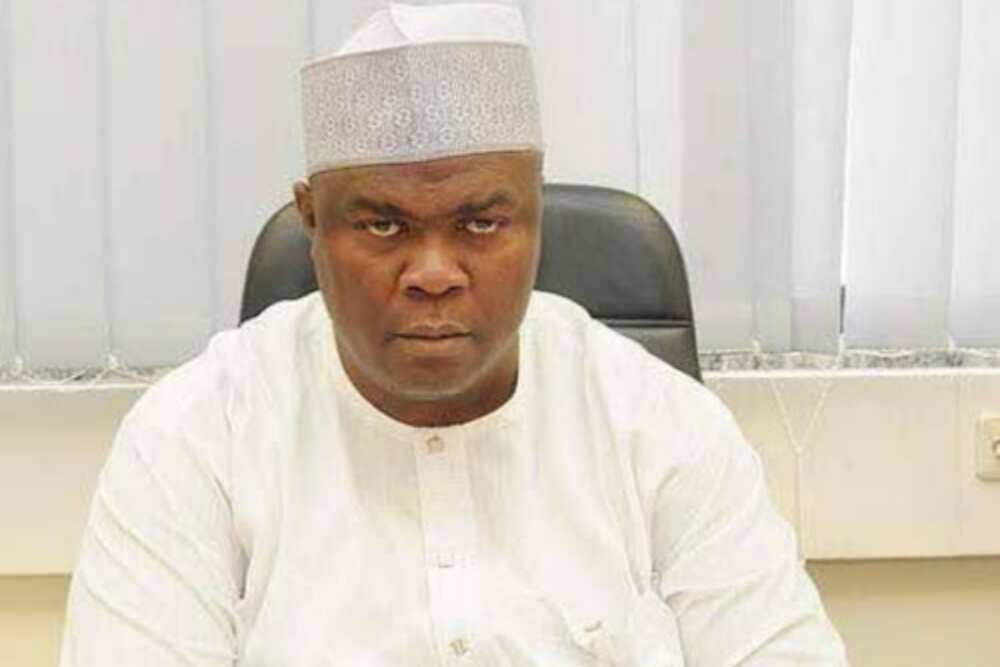 However, it has not escaped the eagle eyes of the party supporters across the nation that he drinks and smells APC. His defection did not come as a surprise to many including my good-self.
It is alleged that he was promised a presidential ticket before he dumped PDP, do you think APC will give him the ticket to run in 2023?
I don't think APC is thinking along that line. They have been making moves for inroads into the southeast but it was seemingly becoming impossible. The mistake of our party was to allow Imo state to slip away in the first instance.
Since the APC made inroads into the southeast they weren't ready to let go their security. The removal of Ihedioha was a deliberate move aimed at retaining that position for the APC and the defection of Umahi was to consolidate their hold in the region since the PDP has the entire south- south in their kitty.
He has always nursed the ambition to move further for any superior national assignment. It was the reason when Atiku chose Peter Obi that there were musings within the rank and file of southeast governors and political juggernauts since almost all of them were eyeing that position.
Perhaps the fear of the unknown could be a factor but I do not believe the APC will willingly and effortlessly surrender their ticket to a defector without a fight by the founding fathers.
The main reason for his defection is that PDP has marginalised the Igbo, saying that the party may also zone the presidency to the north, how do you react to this?
Our democracy itself is barely 21 years of age and the PDP has served 16 years at the national level of these years. The Jos convention would have produced Dr Alex Ifeanyichukwu Ekwueme as the Presidential candidate.
It was a keenly contested primary, the Northern delegates would have voted for him but for his outspokenness at the Abacha's constitutional conference. They had a choice between two friendly people. One was the person that handed over to Shagari and the other was a loyal Vice President.
The injustice meted out to Obasanjo by Abacha and his reluctant head of state posture came in handy to give him a day. The PDP has been fair to the south East. They had two National party chairmen Ogbulafor and Nwodo.
They had five senate presidents, Enwerem, Okadigbo, Wabara, Anyim Pius Anyim and Ken Nnamani. Maurice Iwu was INEC chairman, deputy Senate president, Ike Ekweremadu, the deputy speaker Ihedioha, chief of Army staff Ihejirika, chief of defense staff, Paul Dike, CBN Governor Charles Soludo, two IGPs Mike Okiro and Ogbonna Okechukwu Onovo.
I think with this array of appointments and concessions it is difficult for even the greatest critic of PDP to fault its good intentions towards the southeast. Our respite is that his position has been rejected by all strata of the party in the State.
As a chieftain of PDP, do you think the party should zone the presidency to the southeast in 2023 as being clamoured for?
I doubt much if Umahi's defection will have any effect on the support, conviction and determination of the southeast to effect a change of government in 2023.
He does not enjoy the support of his base and what befell Elechi might befall him. I do not want to comment on a matter that is before a committee constituted by the party to recommend zoning.
Governor Bala Mohammed is the chairman of the committee and we await the outcome of their report. However, if you want my opinion I am for equity, fairness and justice.
Don't you think Umahi's defection will weaken PDP in the southeast ahead of 2023 and do you think some governors, political leaders may follow suit?
As for others, following suit we are aware of rumors making the rounds that some of the governors from the southeast are considering such options but they want to await the outcome from Dave Umahi's experience and how he will fare.
The wind of change is blowing fast and Nigerians now know who their true friends are. The PDP is a true friend to Nigerians and no amount of cosmetic defection can stop it from effecting the needed and most sought after change in 2023.
Umahi should stop alluding his actions to PDP wanting him to castigate Buhari, most of the PDP Governors hardly even speak against Buhari talk less of castigating him.
Your commitment to a party is not measured by the number of insults you haul on others but by your acts and deeds towards the party's fortunes. He should know that he is swimming against the tide.
Meanwhile, Legit.ng had previously reported that Nyesom Wike, the governor of Rivers state, again hit hard at his counterpart from Ebonyi state, David Umahi, over his defection from the PDP to the ruling APC.
It was reported that Wike said Umahi's anger against the PDP started when Peter Obi was chosen as the presidential running mate to the party's 2019 presidential candidate, Atiku Abubakar.
APC sacks NWC, appoints caretaker committee | - on Legit TV
Source: Legit.ng