Mia Wasikowska biography: age, height, net worth, boyfriend
The Australian actress Mia Wasikowska is popularly known as Alice in Wonderland, after playing the main part in the movie of the same name. What other career ventures has this talented woman pursued, and what else is known about her?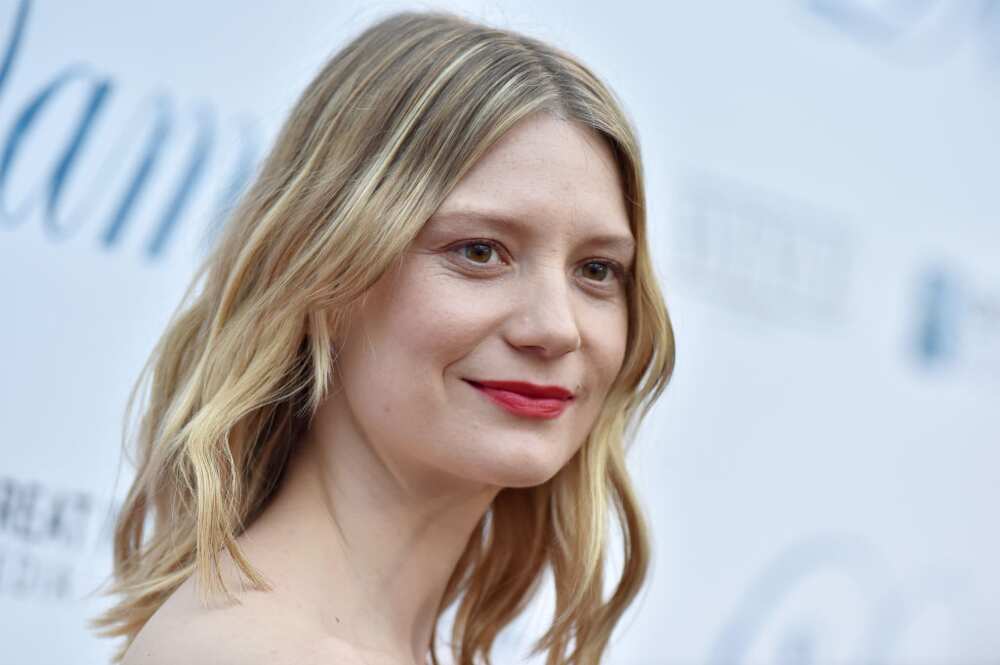 Mia Wasikowska hot appearance and exciting success story are only a few reasons for her fame. The biography of this actress will amaze you.
Profile summary
Full name: Mia Lily Wasikowska
Birthday: October 25, 1989
Age: 31 years old (as of 2020)
Height: 5 feet 4 inches (1 m 63 cm)
Nationality: Australian
Ethnicity: Australian-Polish
Birthplace: Canberra, Australian Capital Territory, Australia
Occupation: Movie and television actress
Parents: John Reid and Marzena Wasikowska
Siblings: Jess and Kai
Ex-boyfriend: Jesse Eisenberg (2013-2015), Robert Pattinson (2017-2018)
Mia Wasikowska biography
The celebrity was born in Canberra, Australia, in the family of John Reid and Marzena Wasikowska. Both of her parents were photographers.
She was raised in Australia, though when she was eight, her family moved to Poland for a year for her mother's photography project. Mia and her siblings, older sister Jess and younger brother Kai, participated in this project as models.
Wasikowska inherited her love for photography from her parents. To this day, she captures nice shots on her Rolleiflex camera.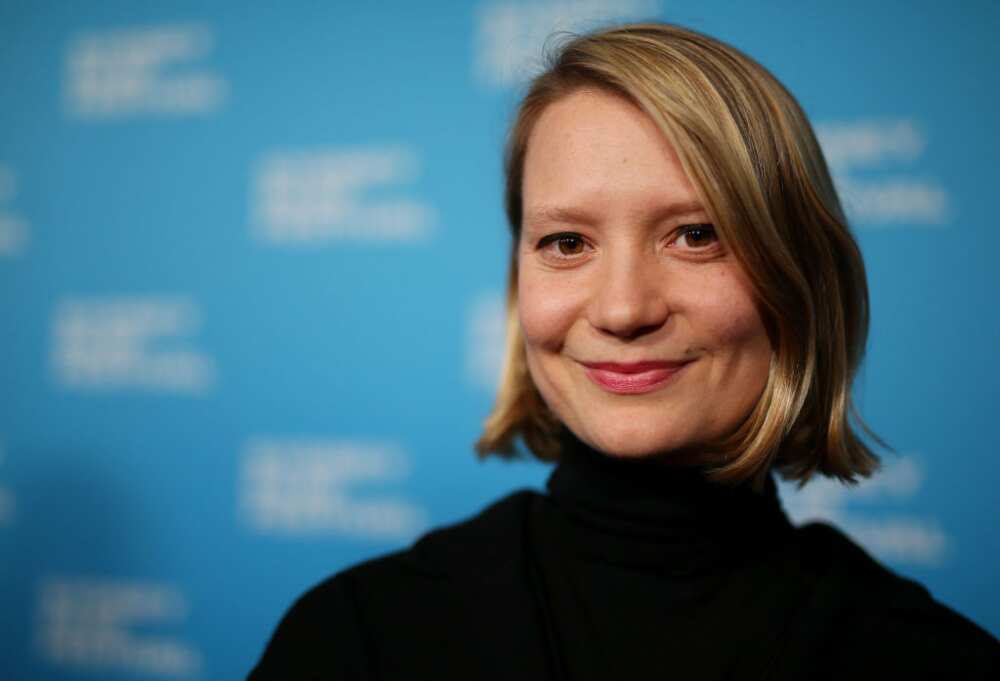 The young girl started studying ballet at the age of nine, and was practicing a lot to achieve perfection. However, she could not handle the challenges and pressure, so she quit at the age of 14, although this experience made her stronger mentally.
When she was a teenager, some movies, including "Three Colours", "My Brilliant Career", "The Piano", and "A Woman Under the Influence", inspired her to pursue acting. She contacted multiple Australian agencies and managed to get a response from one of them.
Mia Wasikowska movies
2004 was the year when she landed her very first role in the Australian soap opera "All Saints". Her film debut "Suburban Mayhem" came out in 2006, and her performance in it was so stellar that she was nominated for a Young Actor's AFI Award.
The horror film "Rogue" and the drama "September" were her major works in 2007. The next year, she appeared in the short film "I Love Sarah Jane".
Her first big break in the United States came when she was cast in HBO's drama "In Treatment". As she starred in more American productions, she developed a perfect American accent which she was praised for.
2008 was a successful year for her, as she played a part in the war film "Defiance". The next year, she portrayed an aviation pioneer in the biopic "Amelia" and a supporting role in "That Evening Sun".
In 2010, her best-known movie "Alice in Wonderland" came out, where she acted alongside Johnny Depp, Anne Hathaway, and Helena Bonham Carter. She played grown-up Alice, who returned to Wonderland for the first time in many years after escaping from forced marriage.
The same year, she portrayed Joni in "The Kids Are All Right". She was also awarded the Breakthrough Actress Award from the Hollywood Awards, after "Alice in Wonderland" became one of the highest-grossing movies of that year.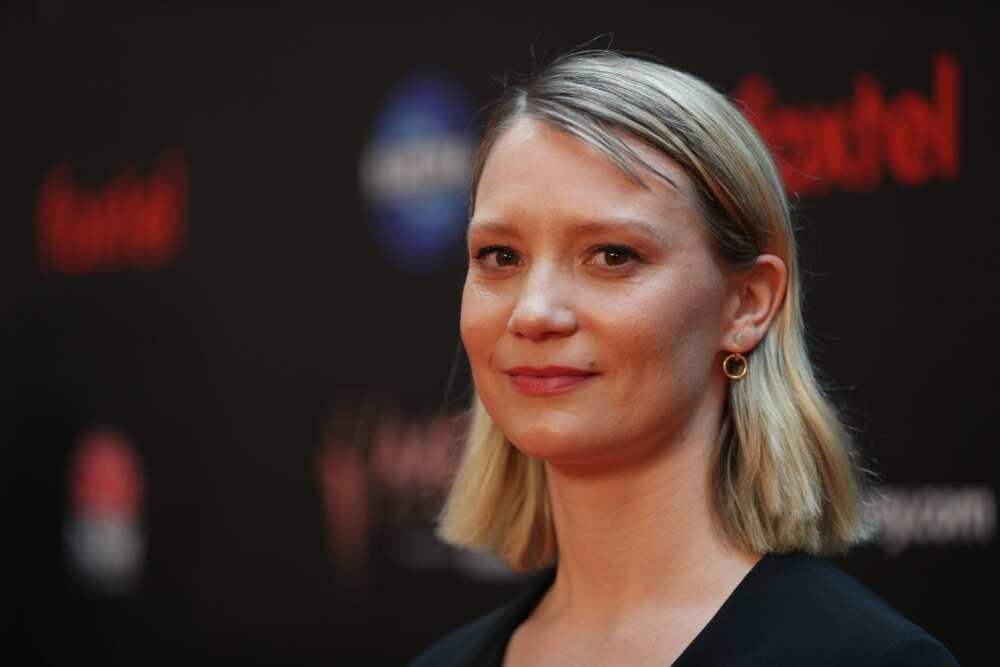 Another famous role of hers was in Cary Fukunaga's "Jane Eyre" adaptation, released in 2011. She also made an appearance in "Restless" and was named among the Time's 100 most influential people.
In 2012, she appeared in such movies as "Lawless" and "Stoker". She also appeared in "The Double" and "Only Lovers Left Alive".
Her directorial debut was made in 2013 when she worked on "The Turning". Additionally, she was featured in "Maps to the Stars" and "Madame Bovary" the following year.
2015 was the year of "Crimson Peak" and "The Man with the Iron Heart", where she was a part of the cast. In 2016, she reprised her role of Alice in the sequel, "Alice Through the Looking Glass", and appeared in the western "Damsel".
In 2017, she made an appearance in the thriller "Piercing". She successfully tried her luck as a theater actress, playing Ralph in the Sydney Theatre Company adaptation of "Lord of the Flies" in 2019.
How old is Mia Wasikowska?
The actress was born on October 25, 1989. Therefore, Mia Wasikowska age is currently 31 years old, as of 2020.
Mia Wasikowska height
This actress is a lady of average height. She is 5 feet 4 inches tall, which translates to 1 m 63 cm.
How much is Mia Wasikowska worth?
For her acting projects and other ventures, this woman gets paid rather well. Due to her hard work, she has already earned a fortune for comfortable living.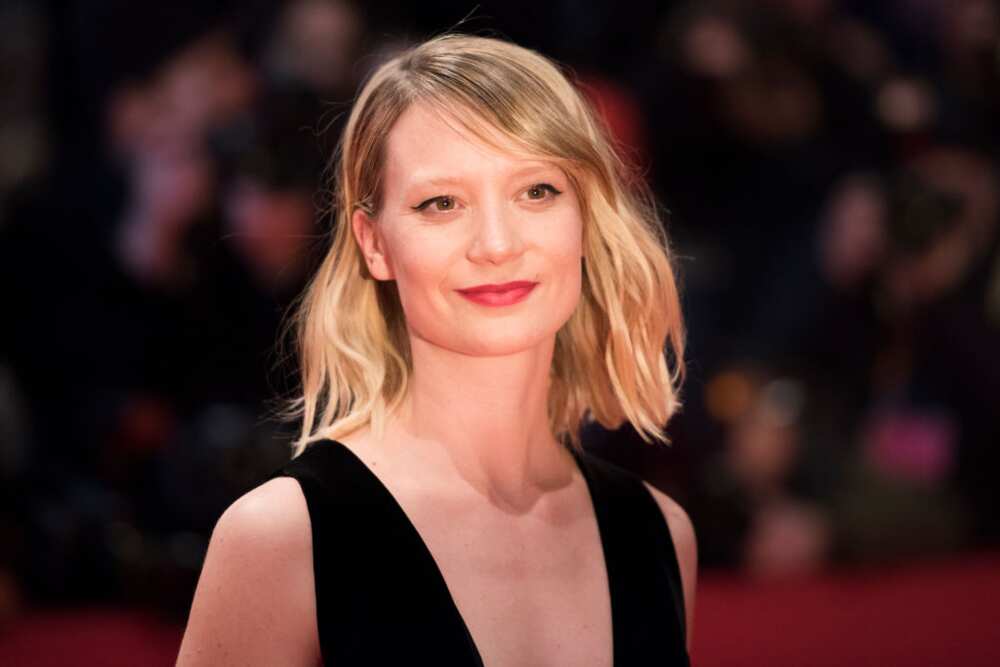 What about Mia Wasikowska net worth? According to data from Celebrity Net Worth, this talented actress is worth a whopping $8 million.
Who is Mia Wasikowska dating?
Fans are curious about the actress's dating life. Who is Mia Wasikowska boyfriend, and how long have they been dating?
The truth is, the movie star is currently enjoying her single life, and no public information about her relationships has been revealed. However, she has dated some of high-profile actors in the past.
Her first known relationship with a fellow actor was with Jesse Eisenberg, who she dated from 2013 to 2015. The two were co-stars in "The Double" and met on the set of this movie.
However, the couple broke up after two years of being together. From 2017 to 2018, Mia has dated Robert Pattinson, but the two went their separate ways.
Mia Wasikowska is a hardworking actress, who always does her best in every role she is given.
READ ALSO: Amandla Stenberg bio: age, height, parents, girlfriend, net worth
Legit.ng recently reported about Amandla Stenberg, the popular actor who got famous for her role in "The Hunger Games". She is also an avid advocate for female rights.
What is Amandla so famous for? And what is her life and career like after getting in the spotlight?
Source: Legit.ng