Gena O'Kelley bio: What is known about Chuck Norris' wife?
Gena O'Kelley is a former model and the wife of Chuck Norris. Chuck is an acclaimed martial artist and actor. He has worked on numerous projects such as Walker, Texas Ranger; Sons of Thunder; and Chuck Norris: Karate Kommandos among others.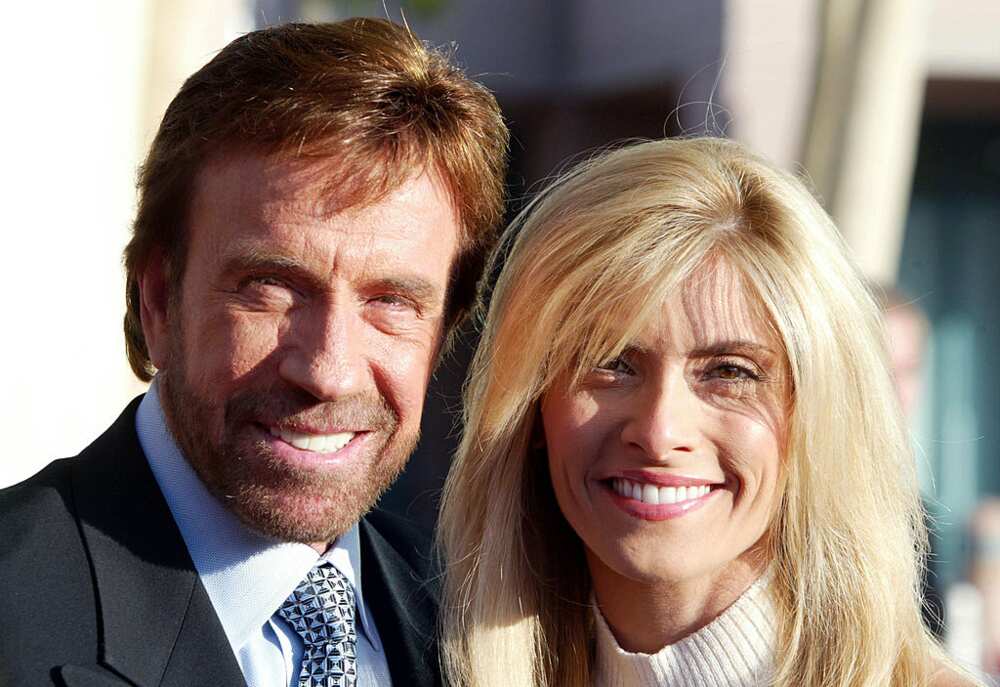 Most celebrity wives whose husbands are Hollywood stars tend to be overshadowed by their husband's fame, but the case is a bit different for Gena.
Gena O'Kelley profile summary
Full name: Gena O'Kelley
Date of birth: 10th August 1963
Place of birth: California, USA
Chuck Norris wife age: 57 years (as of 2020)
Nationality: American
Ethnicity: White
Marital status: Married
Spouse: Chuck Norris
Profession: Former model
Net worth: $1 million
Biography
Gena was born on 10th August 1963 to Alan Gordon O'Kelley and Anette O'Kelley. How old is Chuck Norris wife? She is 57 years as of 2020.
Her father worked as a security guard at Hewlett-Packard and Kunde Estate Winery. There are no details about her mother's career. Her father passed in 2008 from an undisclosed illness.
Gena Norris has three siblings, one brother and two sisters. They are Eric, Maureen, and Elizabeth. She has not offered any details regarding her studies.
Career
Chuck Norris wife began her career as a professional model. She is a beautiful woman with an incredible body physique, which explains why she did well in her career. Not much is known about modelling work.
During her first meeting with Chuck Norris, Gena had already quit modelling. She opted to take care of her husband and kids from her first marriage.
Apart from modelling, Gena O'Kelly has featured in several TV series. They include:
2003 - Yes, Dear
2006 - Praise the Lord
2009 - Hannity
2012 - The O'Reality Factor
2019 - TV2 Nyhetene
Husband and wedding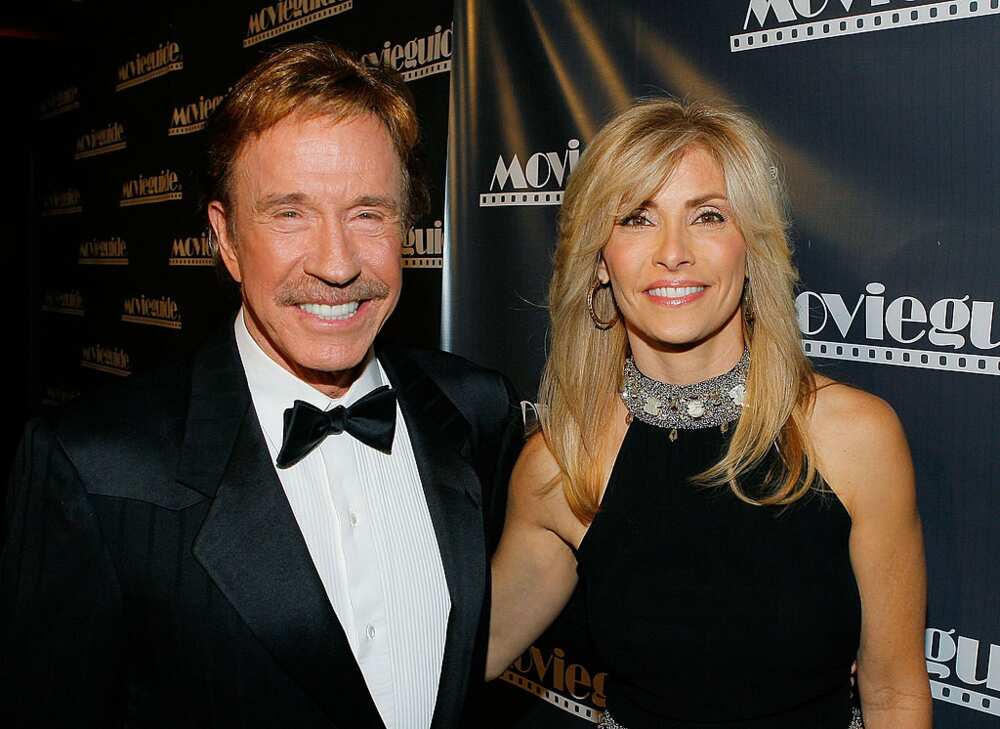 Is Chuck Norris Married? Yes, he is a married man. Who is Chuck Norris married to? The renowned martial artist is married to former model Gena O Kelly. Chuck Norris is a legendary actor, movie producer, screenwriter and martial artists from the United States.
He is a United States Air Force veteran who successfully rose through the ranks to become an Airman First Class. After leaving the Air Force, he undertook martial arts and was superb in it. His mastery of the art has seen him win several competitions and feature in numerous movies.
Chuck Norris and the model met in 1997 after he had just completed a minor role in a television series. Norris gained interest in Gena and thus invited her over to Dallas Texas so that they could spend some time together. According to Chuck's book, Chuck Against All Odds, the friendship soon blossomed into a romantic relationship.
The duo crowned their love by tying the knot shortly after. They exchanged vows on 28th November 1998. Even though there is a 23-year age difference between the couple, they have proven that age is just a number since they have remained inseparable since their wedding.
Children
Chuck Norris and wife have been blessed with twins, a boy and a girl. Dakota Alan Norris and Danilee Kelly Norris were born on 30th August 2001. As of 2020, the twins are 19 years old.
So far, the two kids haven't shown any major interest in taking part-time or full-time involvement in show business. However, in 2005, Chuck's daughter starred alongside him in the film known as Walker, Texas Ranger: Trial by Fire.
Gena O Kelly has two other children from her first marriage. She is also a step-mother to Chuck's children from his first marriage to Dianne Holecheck.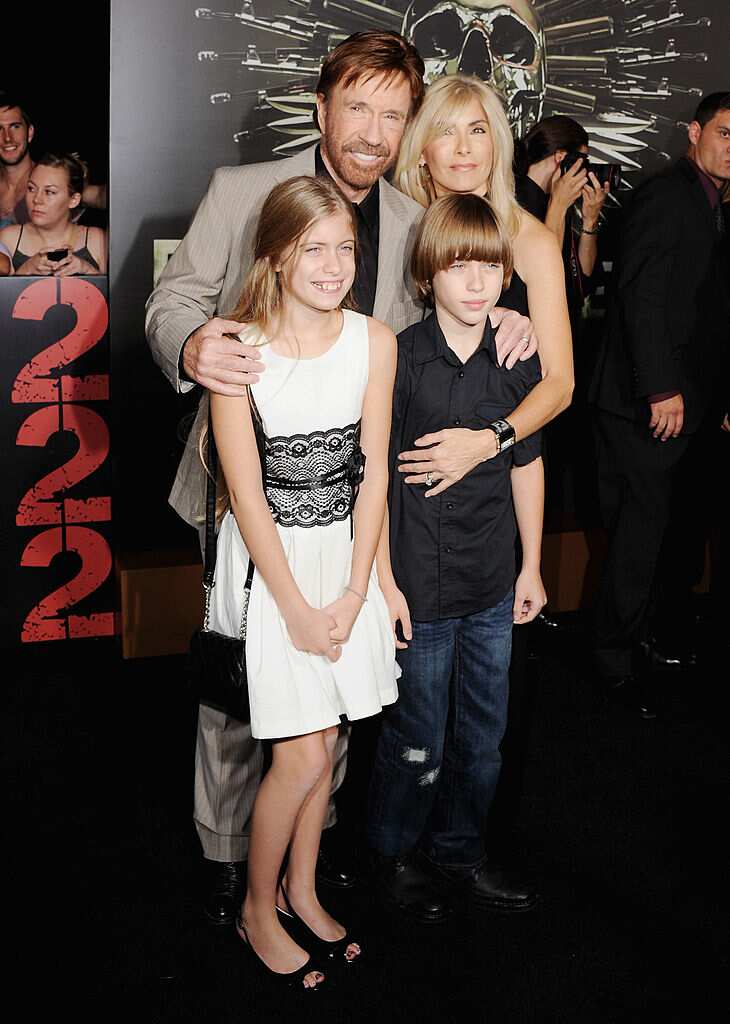 Gene O'Kelly health issues
Gena and her husband have been committed to taking care of each other and their family forever. Just like O'Kelly quit modelling to take care of her family, Chuck Norris once gave up his career to take care of Gena.
The former model had rheumatoid arthritis, and during one of her treatment sessions, she was diagnosed with Gadolinium Deposition Disease. The disease was caused by some injections leading to a burning sensation all over her body.
The couple sued five different pha*maceutical companies, a total of $10 million, due to the damages and complications. Even though she is not fully okay, Gena is on her road to full recovery.
Net worth
While working as a model, Gena's annual income was roughly $500,000. However, O'Kelly quit her career and thus, she is no longer in the industry. Her net worth is roughly $1 million as of 2020.
Gena O'Kelley has lived a life of strength and faith. She is an embodiment of the 21st-century woman who boasts of having it all. She is an inspiration to the many women across the world.
READ ALSO: E Jean Carroll biography: Age, Trump lawsuit, is she married?
Legit.ng recently reported about the life of E Jean Carroll. Carroll is a former model and advice columnist who filed a lawsuit against President Donald Trump.
She accused him of assaulting her in a department store dressing room in the mid-1990s. How has Trump responded to her allegations?
Source: Legit.ng