60th anniversary: Buhari says selling oil cheaply makes no sense
- President Buhari has claimed that Nigerians are buying petrol at a cheap rate
- According to him, it does not make sense for the country to sell oil cheaper than Saudi Arabia
- The president disclosed this at 60th Independence Anniversary at Aso Villa, Abuja
PAY ATTENTION: Click "See First" under the "Following" tab to see Legit.ng News on your Facebook News Feed!
President Muhammadu Buhari has declared that selling petroleum products at prices lower than those sold in neighbouring countries does not make sense.
The president disclosed this on Thursday, October 1, while delivering a speech on the occasion of Nigeria's 60th Independence Anniversary at Aso Villa, Abuja.
The president who acknowledged challenges as a result of the rampaging coronavirus pandemic said prices of oil has dropped significantly.
The president said:
"In this regard, sustaining the level of petroleum prices is no longer possible. The government, since coming into office has recognized the economic argument for adjusting the price of petroleum. But the social argument about the knock-on effect of any adjustment weighed heavily with the government."
Continuing, the President added, "Petroleum prices in Nigeria are to be adjusted. We sell now at N161 per litre. A comparison with our neighbours will illustrate the point.
"Chad, which is an oil-producing country, charges N362 per litre. Niger, also an oil-producing country, sells oil at N346 per litre. Ghana, another oil-producing country, petroleum pump price is N326 per litre. Further afield, Egypt charges N211 per litre. Saudi Arabia charges N168 per litre.
"It makes no sense for oil to be cheaper in Nigeria than in Saudi Arabia."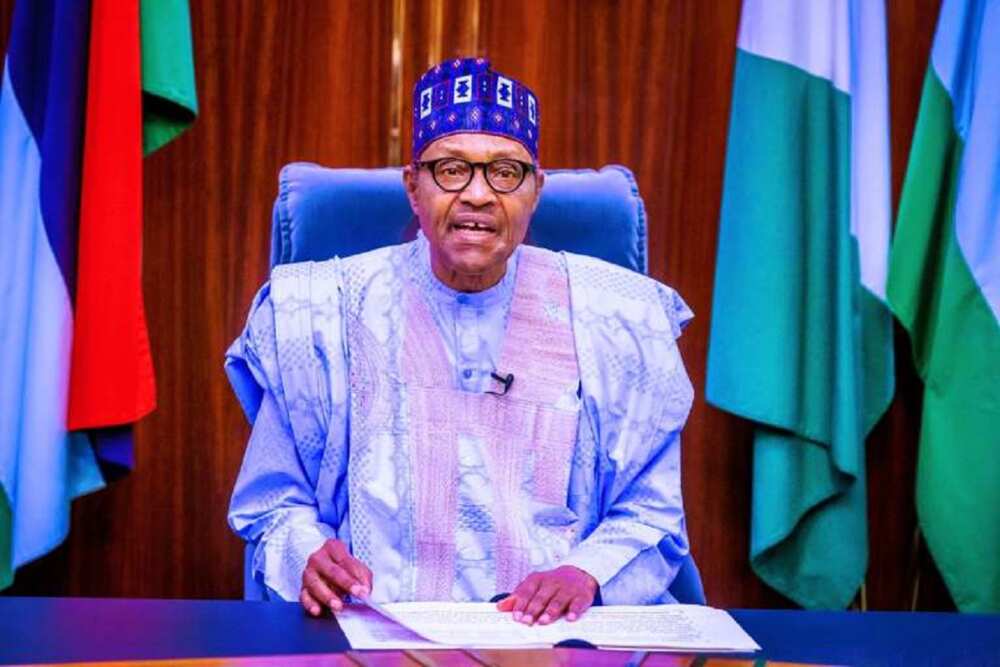 Meanwhile, Legit.ng had reported that former Nigerian president, Goodluck Jonathan, felicitated with citizens on the occasion of the 60th Independence Day celebration.
Nigeria is marking her diamond jubilee on October 1, 2020, 60 years after gaining freedom from colonial rule.
In his message to Nigerians, Jonathan noted that October 1 commemorates Nigeria's political freedom.
Legit.ng had also reported that Buhari had in the earlier addressed the nation. He spoke on insecurity, rule of law and other issues.
The president once again thanked Nigerians for entrusting him with their hopes and aspirations for a better and greater Nigeria.
What's the most exciting thing about being a Nigerian? | Legit TV
Source: Legit.ng