Shehu Sani laments Nigerians are more divided at home than abroad
- Shehu Sani has expressed great concern over the extreme division in the country
- The former lawmaker said Nigerians are more united abroad than they are back home
- Identifying football as a unifying factor in Nigeria, Sani noted that ethnic bigotry has grossly contributed to Nigeria's disintegration
PAY ATTENTION: Click "See First" under the "Following" tab to see Legit.ng News on your Facebook News Feed!
Shehu Sani, a former senior lawmaker, has lifted the lids on why there is extremely disturbing division among Nigerians.
In a tweet on his official verified Twitter handle, the former senator representing Kaduna Central in the Bukola Saraki-led eight Senate, submitted that Nigerians are more united while they are abroad.
According to him, there is no division alongside religious and ethnic borderline as Nigerians recognise themselves as people from the same source.
Sani, who is a former chieftain of the ruling All Progressives Congress (APC), however, stated that the division among Nigerians back home is more pronounced as they polarise themselves through religion and ethnicity, hence jeopardising Nigeria's rich diversity.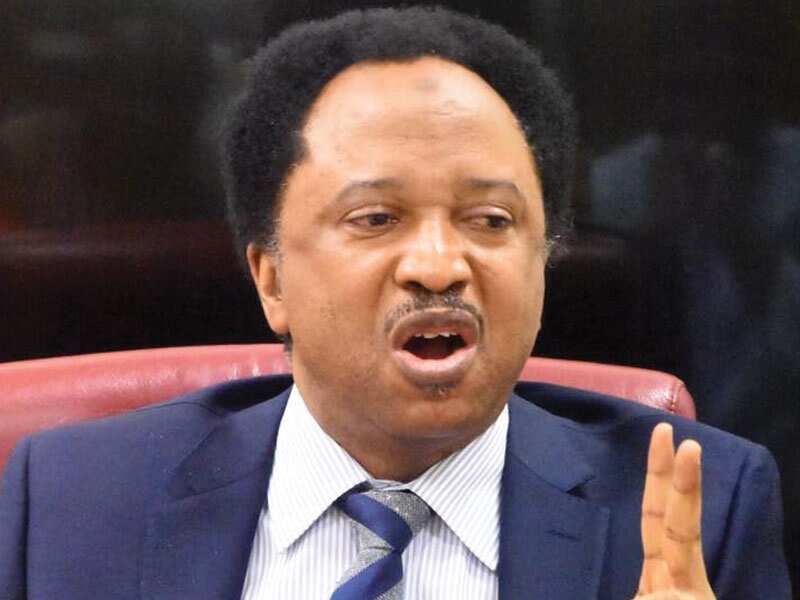 Of a unifying factor, Sani noted that football has played an integral factor in the harmony of Nigerians as there is no "northerners and southerners" when Nigeria's national football team, Super Eagles, is playing.
The former lawmaker lamented:
"When Nigerians are abroad and they meet each other, they see themselves as Nigerians. When back home, they are Northerners and Southerners.
"When the Super Eagles is playing and winning, they see themselves as Nigerians, and after the match or after loosing, they are Hausa, Yoruba, Igbos, Ijaws, etc."
Meanwhile, a tweep who responded to Sani's tweet, opined that there is nothing wrong with people putting their ethnical identity first, arguing that it gives them the right to be Nigerians.
"They're still Nigerians. Those various enclaves are what constitute Nigeria. I think it's about time we embraced the fact that there is no Nigeria without those various ethnic groups and that whatever identities we take, those identities make up Nigeria."
"I need not relinquish my Ibibio, Southerner identity to be a Nigerian because it's that identity that gives me the right to be a Nigerian. The moment I lose that identity, I am no longer a Nigerian. So yes when am abroad &meet a Nigerian, I still ask the part of Nigeria he/she from."
PAY ATTENTION: Install our latest app for Android, read the best news on Nigeria's #1 news app
Earlier, Legit.ng reported that the former senator gave his opinion on why he believed the north would continue to produce presidents.
Speaking during a morning programme on AIT, Sani said that the north is benefitting politically from the agelong disagreement and mistrust between the southwest and the southeast.
Shehu Sani slams Nigerian leaders, says they see themselves as ethnic champions | Legit TV
Source: Legit.ng