My sound is afro rooted, globally positioned, and contemporarily driven – Nissi (video)
- Burna Boy's younger sister Nissi has revealed that growing up with the singer was entertaining
- A musician in her own right, Nissi told Legit.ng why she named her debut project Ignite and why she did not feature anyone on this project.
- The singer's sister also revealed that even though she and Burna are musicians, they respect each other's work and they have different approaches to music
PAY ATTENTION: Click "See First" under the "Following" tab to see Legit.ng News on your Facebook News Feed!
Jehova Nissi Ogulu wears many hats. She is a musician, engineer, artist, and philanthropist. She is also the younger sister of popular musician Burna Boy. In this interview with Legit.ng's Abisola Alawode, she speaks on her music, her debut body of work titled Ignite, and how growing up in a 'creative house' made her who she is today.
The project has no features and the rising singer went on to explain why this is so. "Because it was my first project, I wanted people to understand me, and hear what I can do because, when you do features on your first project, people are confused as to who you are and even if the features are big features, people just glaze over who you are and I didn't want that to happen. I just wanted to put out something that was just me."
On how she combines careers in art, tech, and music:
"It works hand in hand, I studied engineering in university where I also started my own arts company and we are at the development stage for gaming and other things. I also started my own animation company because I have also been big on tech from way back. This just ties In with the music because, art needs music, animation needs sound, and vice versa. I'm just a creative person."
Asked to describe her sound, Nissi said "`My sound is non-conformist. Non-conformist in the sense that you cannot say it is reggae, pop, or house or afrobeat. I'll always delve into all lanes but I'll also try to maintain is this dance smooth vibe that people can sensually receive my message through my music. I'll say its afro rooted, globally positioned, and contemporarily driven."
According to her, they are just three children in their family, and growing up was very entertaining. Noting that she and the singer were the mischievous ones in the family, Nissi said that her elder sister Ronami was considered the more responsible child.
"Growing up in my family was just about me and Burna Boy doing our thing. Being mischievous and spontaneous," she said.
Revealing things people don't know about her brother, she said, "Burna Boy has a sweet tooth. The guy likes sweet things. He's also extremely protective especially of myself and my sister. He's goofy."
PAY ATTENTION: Read the best news on Nigeria's #1 news app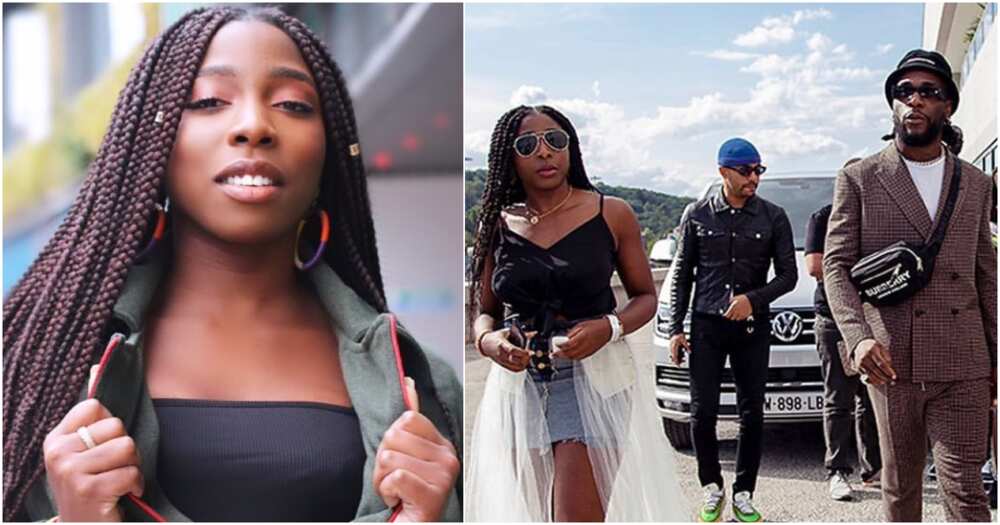 Nissi also mentioned that despite being musicians, she and her brother are very respectful of their sounds because they have different approaches to music.
"But there are times when there is a song and there is a progression and a chord and he's trying to figure out what to do with it and because I'm the piano player, he asks of my opinion and he values my opinion. Sometimes, I send him some tracks to listen to and ask him for his favourite one and he gives me his feedback," Nissi revealed.
Watch her speak below:
In other news, Legit.ng earlier reported that fans crowned Burna Boy's Twice As Tall as best over DJ Cuppy, Adekunle Gold and Fireboy's albums.
Burna Boy released his fifth studio album titled Twice As Tall, DJ Cuppy released her debut album Original Copy, Fireboy also blessed his fans with his album called Apollo and Adekunle Gold released his Afro Pop Vol. 1 album.
With all the new releases, some music lovers struggled to pick a favourite as every album had two or more songs that pull their attention.
To make things easy, Legit.ng conducted an online poll to help fans pick their best album among the four projects. 57.1% crowned Burna Boy's Twice As Tall album as the best one released so far.
Naira Marley vs Burna Boy, whom do you think will have a bigger 2020? | Legit TV
Source: Legit.ng