DJ Khaled bio: Age, height, net worth, ethnic background, wife
Today, DJ Khaled is one of the most recognized performers in the world. The DJ's rise to fame took many years, and right now, he is an icon in the music industry. Who is this man, and what is so intriguing about him?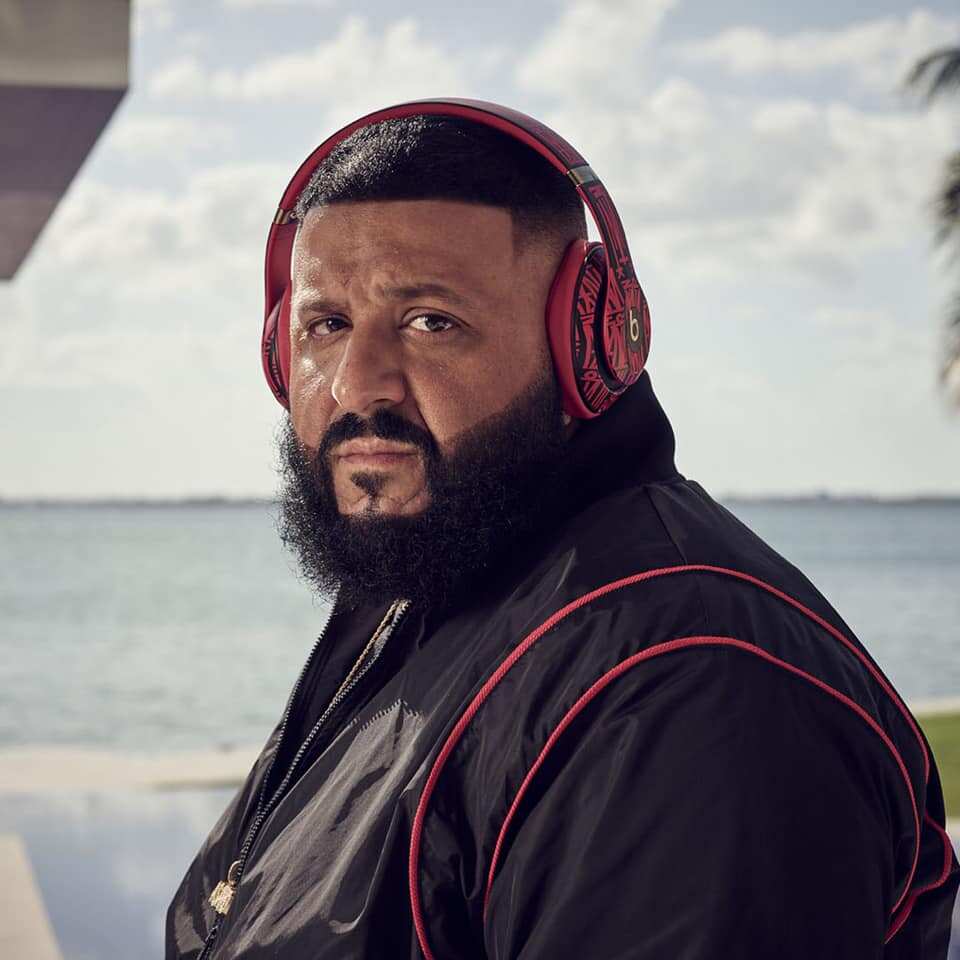 What does DJ Khaled do? This determined man has done a lot of impressive things. He started as a radio host, later becoming a renowned disk jockey and media personality.
Profile summary
Full name: Khaled Mohamed Khaled
Nicknames: Beat Novacane, Arab Attack
Birthday: November 26, 1975
Age: 45 years old (as of 2020)
Height: 5 feet 7 inches (1 m 69 cm)
Nationality: American
Ethnicity: Palestinian
Birthplace: New Orleans, Louisiana, United States
Occupation: Disc jockey, songwriter, record producer, record executive, media personality
Genres: Hip-hop
Brother: Alec Ledd
Wife: Nicole Tuck
Children: 2 (Asahd and Aalam)
DJ Khaled biography
Why is DJ Khaled famous? What is DJ Khaled real name, and how did he become successful?
These are the questions a lot of people ask, and you are about to learn the reasons why DJ Khaled songs became such a huge part of popular culture.
DJ Khaled full name is Khaled Mohamed Khaled. He was born in New Orleans, Louisiana, in a family of immigrants.
His birthday is on November 26, 1975. DJ Khaled age is 45 years (as of 2020).
He has a brother, whose name is Alec Ledd, and he works as an actor.
DJ Khaled ethnic background is Palestinian, which is where his parents immigrated from. Therefore, DJ Khaled nationality is American, but he has Palestinian roots.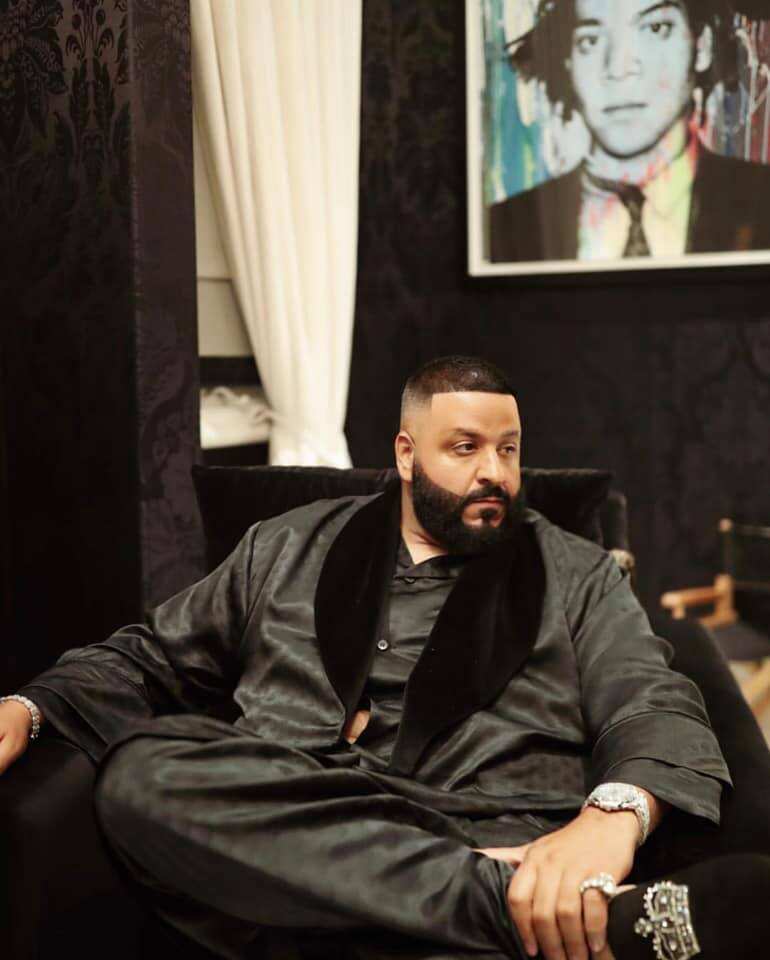 At a young age, the boy took an interest in music, with his favourite genres being rap and soul. He got into the industry in the early 90s and got to know a few young artists that were about to get famous, such as Lil Wayne and Birdman.
His first job before he began creating music was as a radio host. His initial monikers were Arab Attack, Beat Novacane, and a few others, but eventually, he decided to go by his real name.
DJ Khaled albums
His first album "Listennn... the Album" came out in 2006 and instantly gained approval from fans, acquiring the gold status. The next year, "We the Best" followed, which contained some of his hits.
Eventually, he released "We Global" in 2008 and "Victory" in 2010, and a few songs from these albums did exceptionally well on the charts. DJ Khaled album "We the Best Forever", released in 2011, became his fifth record and made him internationally famous.
The diligent disk jockey then put out two albums: "Kiss the Ring" in 2012 and "Suffering from Success" in 2013. Two years later, his eighth record "I Changed a Lot" came out.
2015 was the year when the DJ began establishing himself as an active media personality and gained a huge following. As he built a large fanbase, the next release "Major Key" brought him even more success.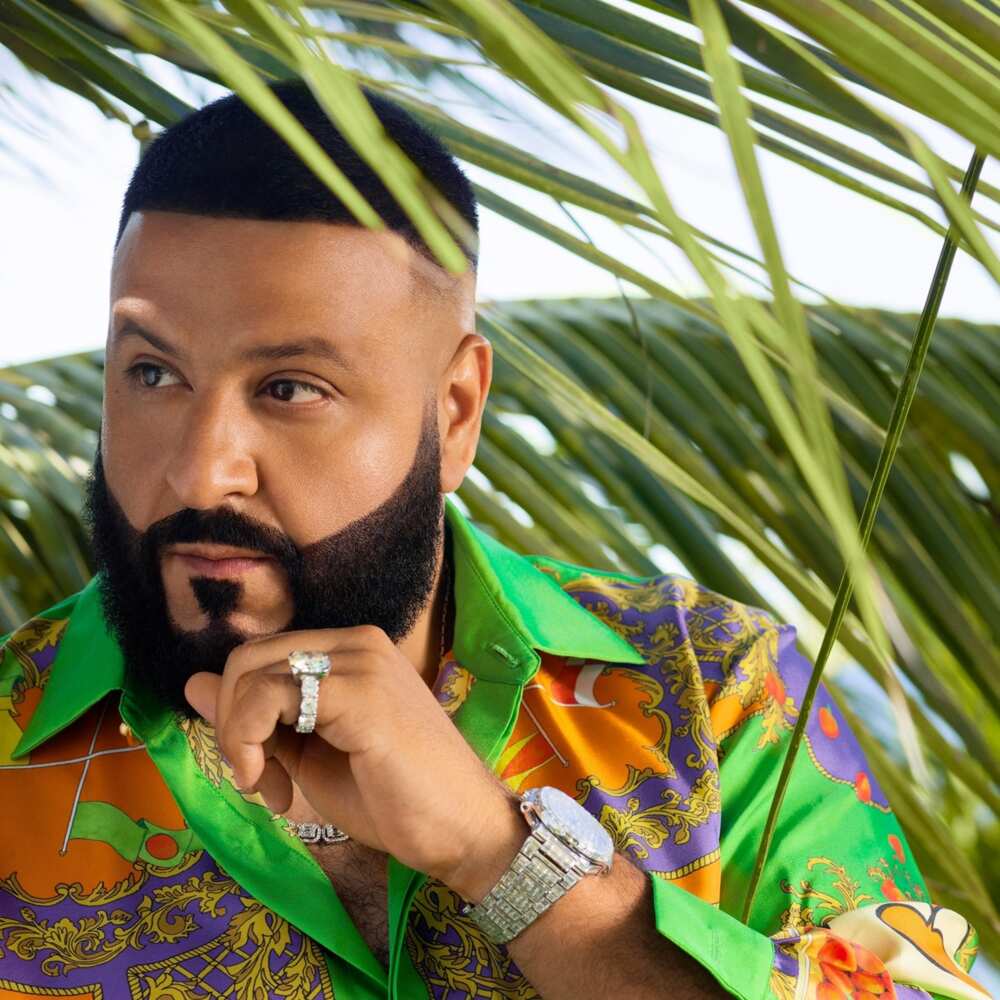 His tenth album "Grateful" produced a few Billboard Hot 100 chart-toppers and became a Billboard 200 first-place debut itself. In 2019, his eleventh record "Father of Asahd" became available, and he won his first Grammy award for the Best Rap/Sung Performance for "Higher".
DJ Khaled new album was announced in July 2020, and it will be titled "Khaled Khaled". He has already released two songs from it, both of which are a collaboration with Drake.
DJ Khaled height
This disk jockey is a man of average height. He is 5 feet 7 inches tall, which equals 1 m 69 cm.
DJ Khaled weight loss
This man is full of surprises, as he demonstrated to all his fans when he shared his inspiring weight loss story. According to him, he got motivated to remain fit and healthy, and get rid of excess weight.
He began following a more balanced diet as he hired a personal chef to help him with it. He also signed up for the Weight Watchers program, which supported him on his journey.
Before his quest, the musician weighed 293 lbs. After he started working out and sticking to the diet, DJ Khaled weight became 250 lbs.
DJ Khaled net worth
According to Celebrity Net Worth, this persistent musician has earned a fortune of $75 million over the years. His album sales and other types of work have made him incredibly wealthy.
DJ Khaled house
There were reports in the media about the famous disk jockey selling his luxurious Miami mansion. Apparently, he has sold it for $4.8 million in 2020.
The house was designed in a classic style, with its major design features being marble floors, stone columns, 30-foot ceilings, and arched doorways.
The home has multiple terraces and balconies with breathtaking views, and luxuries like a spa, a fire pit, and a swimming pool.
It is unknown whether the musician has decided to purchase another house as a replacement for his former home in Miami.
DJ Khaled wife and children
The music star is happily married to his wife, Nicole Tuck. The couple met back in the 90s when their romance first blossomed, and they got married eventually.
Nicole is a businesswoman who used to run the company called ABU Apparel. Her husband was an ambassador for her clothing line.
Their first son, Asahd, was born in October 2016. His birth gained attention as the happy dad was live-streaming it on Instagram.
In January 2020, the second DJ Khaled son, Aalam, was born. The DJ took to his Instagram with photos capturing the emotional moments at the hospital where the baby was born.
DJ Khaled's career is a good example of hard work and perseverance. He has proved himself to be one of the giants of the modern music industry.
READ ALSO: Omah Lay biography, lyrics: Who is this up and coming musician?
Legit.ng recently highlighted who Omah Lay is and his life story. Omah Lay is one of the new promising music acts in the Nigerian industry. Not many people know about his life story.
There is a lot more to his story than it may seem.
Source: Legit.ng