Kate "Ka3na" Jones bio: Who is this BBNaija 2020 contestant?
Kate "Ka3na" Jones is a former Big Brother Naija 2020 contestant. The former Lockdown housemate is also an entrepreneur from Rivers State, Nigeria.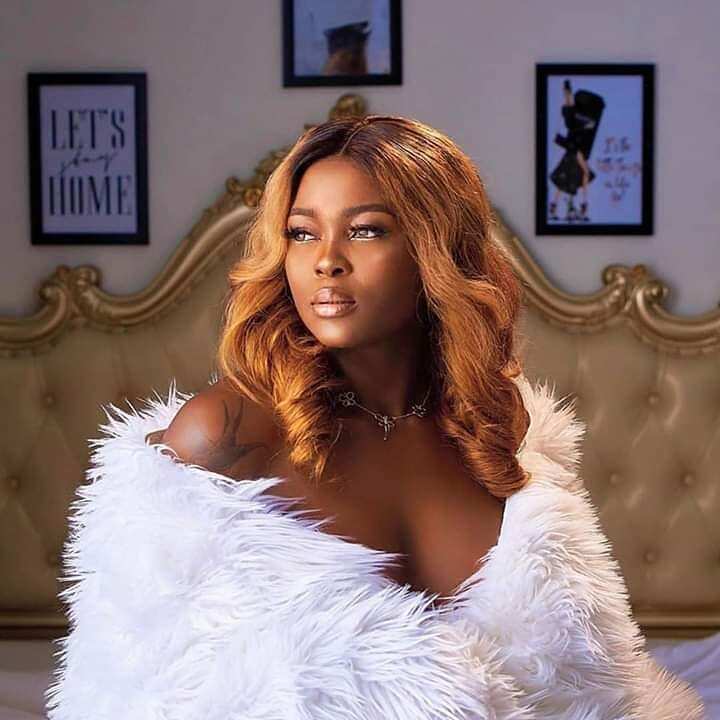 Ka3na is an entrepreneur who considers herself a strong woman who wants more out of life. Her greatest desire is to create the biggest luxury brand in the world.
Here is all you need to know about Kate "Ka3na" Jones, including details about what really happened between her and Praise, a male BBNaija contestant.
Profile summary
Full name: Kate "Ka3na" Jones
Birthday: July 17, 1994
Origin: Rivers State, Nigeria
Age: 26 years
Nationally: Nigerian
Profession: Entrepreneur
Marital status: Separated
Net worth: 50,000 dollars
Kate "Ka3na" Jones bio
The entrepreneur was born in Rivers State, Nigeria.
Career
Ka3na is an entrepreneur; she was 19 years old when she opened her fashion store.
The beauty, who is also referred to as The Boss Lady, was fully involved with her fashion business before she became a housemate in season 5 of BBNaija.
Marriage
Kate "Ka3na" Jones got married to her 64-year-old husband when she was 22. They were married for four years before their separation.
During the get-to-know each other session in the house, the star revealed that she had their child, a baby girl named Lila, through In Vitro Fertilization (IVF).
When she was six months pregnant, Kate told her husband that she had plans to get her life back on track soon after giving birth. After giving birth, Kate breastfed her baby for three months and then performed liposuction.
Kate "Ka3na" Jones net worth
The celebrity has earned a lot of wealth at a young age. As of 2020, the 26-year-old entrepreneur is enjoying a net worth estimated to be about 50 thousand dollars.
Ka3na's eviction
Ka3na and Lilo were the first housemates to be evicted from the show. They were evicted on 2nd August 2020.
According to a report by Legit.ng, Ka3na was voted out because some of the housemates held reservations against her and felt she was the mastermind of the few issues they have had in the house so far.
Lilo, on the other hand, was ousted out of the BBNaija house because she spent most of her time with Eric and did not put in a lot of effort into bonding with others.
After her eviction, Kate rubbished claims that she and another housemate, Praise, got intimate. The allegations came after the two were caught rolling in the sheets on Friday, 31st July after a truth or dare game. This came after Kate was earlier seen counting condoms in the house.
During an interview, Kate revealed that they did not have sex and that what they were doing could only be described as aggressive cuddling.
She also revealed that she feels that Prince will win the show due to his intelligence.
Top facts about Ka3na
Ka3na's most significant achievements are her daughter and the several properties she owns.
Ka3na's words to live by are, "Do everything for the life you want and live every day for the life you love."
The new habits she learned during the COVID-19 lockdown are sleeping naked and reading the Bible.
Kate "Ka3na" Jones is an entrepreneur and a mother of one. She was one of the first two contestants to be evicted from the BBNaija House.
READ ALSO: Timmy Sinclair "Trikytee" bio:
According to a recent report by Legit.ng, Timmy Sinclair "Trikytee" is a famous creative artist from Nigeria and one of the handsome male contestants in BBNaija season 5.
The 35-year-old has many talents. Apart from his hip-hop recording artist profession, Timmy is also into filming. In 2013, he won the Best Director award after taking part in the NYSC Cultural and Sports Festival in Abuja.
Source: Legit.ng