Afton Smith biography: What is known about Brendan Fraser's ex wife?
Afton Smith is a popular actress and author from New York who is also known as Brendan Fraser ex wife. Afton is famous for acting in Pig Sty, A Reason to Believe, and George of the Jungle among others. Brendan is well known for featuring in films such as The Mummy, Still Breathing, Encino Man, and Airheads.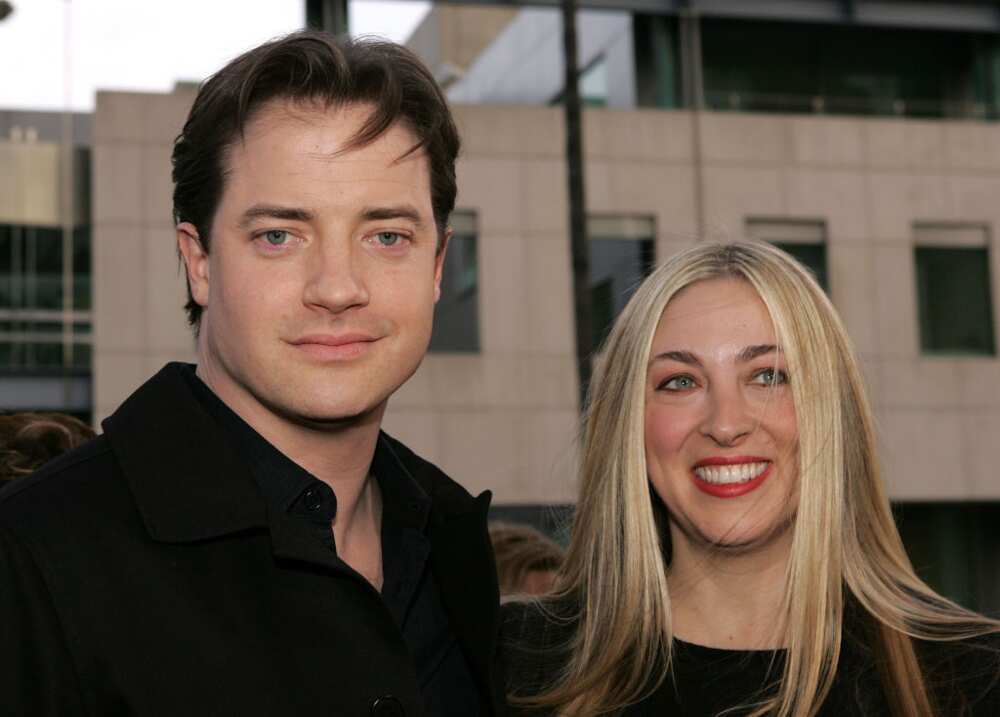 Afton made her first appearance on the screen when she portrayed Kim in Less Than Zero, a crime drama movie by Marek Kanievska, in 1987. She also played roles in other productions such as Dickie Roberts: Former Child Star, George of the Jungle, and Once Again.
Profile summary
Real name: Afton Smith
Date of birth: December 3, 1967
Place of birth: Northport, Huntington, New York
Age: 52 years
Nationality: American
Ethnicity: White
Profession: Actress, author
Afton Smith biography
Afton Smith was born on 3rd December in 1967, while her ex-husband was born on 3rd December in 1968.
She has not disclosed many details concerning her childhood, parents, and siblings.
She joined high school in Los Angles and graduated in 1985. Later in 1989, she graduated from Upper Canada College.
Afton Smith body measurements
How tall is Afton Smith? Her height is 5 feet 7 inches (171 centimeters or 1.71 meters). She weighs 68 kg (149.91 lbs).
Smith's face is oval, her hair is medium brown, and her eyes are brown.
Career
The actress started acting in 1987, but she rose to prominence in 1991 when she was featured in Pyrates and Fried Green Tomatoes.
In 1994, she was featured in Reality Bites. She played the role of Janine in the film. In 1997, Smith featured in George of the Jungle.
Afton decided to quit acting in 2002 so that she could concentrate on raising her kids.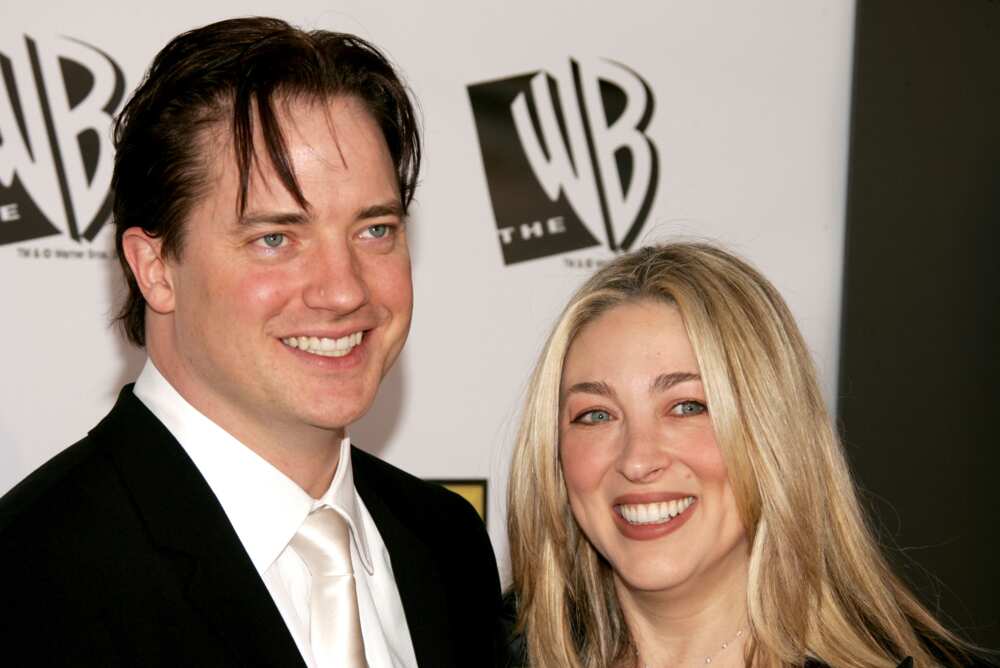 Afton Smith movies
The actress has been featured in several films throughout her life. Some of them are:
1987- Less Than Zero as Kim
1987 - Once Again as Girl in Disco
1994- Reality Bites as Janine
1997- George of the Jungle as Ursula's friend
2003- Dickie Roberts: Former Child Star as Afton Smith
Television show
Pig Sty as a Great Looking Woman in 1995
Who was Brendan Fraser Wife?
The actress met her ex-husband Brendan Fraser on July 4, 1993, at a barbecue at Winona Ryder's house. Their love journey began on that night. They got engaged in October 1997 and married on September 27, 1998.
Who are Brendan Fraser kids?
Does Brendan Fraser have a son? Yes. Brendan and Afton Fraser have three sons.
The Brendan Fraser children are:
Griffin Arthur Fraser
Griffin is the firstborn, and he was born on September 17, 2002.
Holden Fletcher Fraser
He was born after Griffin on August 16, 2004.
Leland Francis Fraser
Leland is the last born, and he was born on May 2, 2006, in Los Angeles.
Brendan Fraser family's home was at Beverly Hills, California.
What happened to Brendan and Smith's marriage?
During the shooting of The Mummy: Tomb of the Dragon Emperor in China, Brendan was on the set along with his co-star Maria Bello.
Unfortunately, there were unconfirmed speculations that the two stars, Fraser and Bello, developed some form of romantic chemistry during the movie's production. As a result, Smith began doubting her husband.
This had a negative effect on Brendan, and their marriage began to disintegrate. The couple sold their home in April 2007 for $3 million, and the Brendan Fraser divorce happened in December the same year.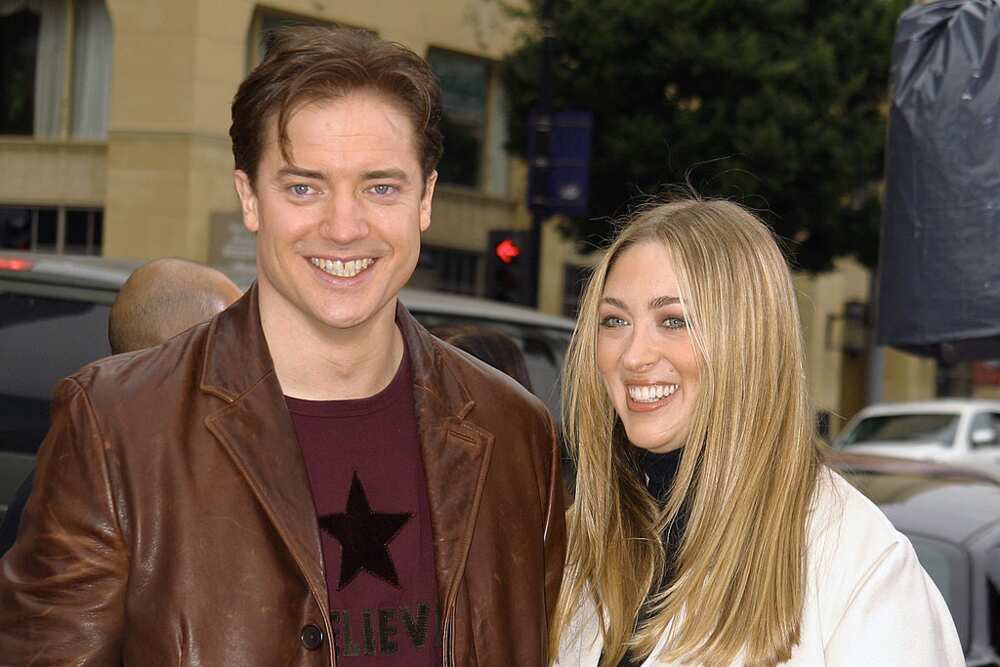 According to the court settlement during the couple's divorce, Brendan Fraser's alimony of $900,000 was divided into $50,000 each month and an extra $300,000.
In 2013, Smith's ex-husband petitioned the court to lower this amount because he could not keep up with the payments as he was catering for his increasing health expenditures after being injured while performing stunts on-camera.
However, Afton Smith appealed to the court that her ex-husband was hiding several financial assets and that he had hit the jackpot in his recent movies.
The allegation made Fraser provide evidence of his medical expenses to the court. He provided evidence of his vocal cord surgery, laminectomy, and knee replacement surgery, and the court lowered Brendan Fraser alimony costs.
Afton Smith net worth
The actress has accumulated a lot of wealth in her life. As of 2020, she is enjoying a net worth estimated to be about $3 million.
How much is Brendan Fraser worth?
Brendan Fraser net worth is estimated to be about $20 million.
Afton Smith, popularly known as Brendan Fraser's ex-wife, is a renowned actress famous for the different roles she portrayed in several movies before leaving the industry.
READ ALSO: Danielle Cohn bio: Age, height, boyfriend, is she pregnant?
Legit.ng recently wrote about the biography of Danielle Cohn, a teenager who has managed to become one of the biggest social media celebrities in the world today.
While her photos may make you assume that she is in her twenties, you will be surprised to find out that she is a teenager, and according to her dad, her age is 14 and not 16 as the celebrity states.
Source: Legit.ng