Thylane Blondeau bio: age, height, parents, where is she now?
Thylane Blondeau is a famous French model who quickly became a huge name in the fashion world after she was labeled the "World's Most Beautiful Girl " when she was six.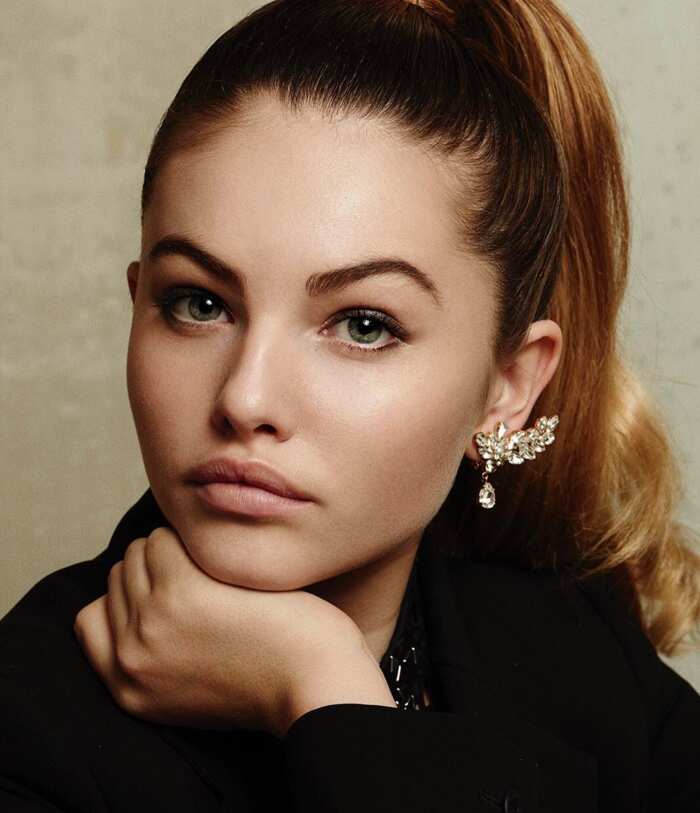 The child model has now blossomed into a beautiful young lady who is still in high demand within the fashion industry. Here is all you need to know about her.
Profile summary
Full name: Thylane Léna-Rose Loubry Blondeau
Profession: Model
Date of birth: 5 April 2001
Thylane Blondeau age: 19 years
Place of birth: Aix-en-Provence, France
Height: 5 feet 7 inches
Thylane Blondeau biography
Here is her biography of Thylane Lena-Rose Blondeau.
Where is Thylane Blondeau from?
The model comes from Aix-en-Provence in France.
When was Thylane Blondeau born?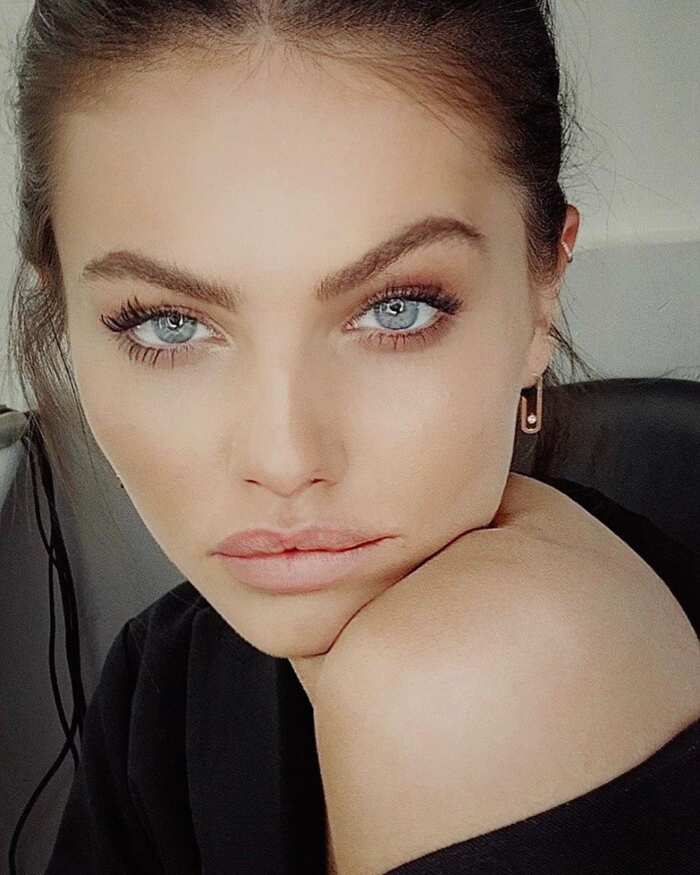 Thylane Loubry Blondeau was born on 5 April 2001. Today, the model is 19 years old.
Who are Thylane Blondeau parents?
The model's father – Patrick Blondeau – is a former professional footballer.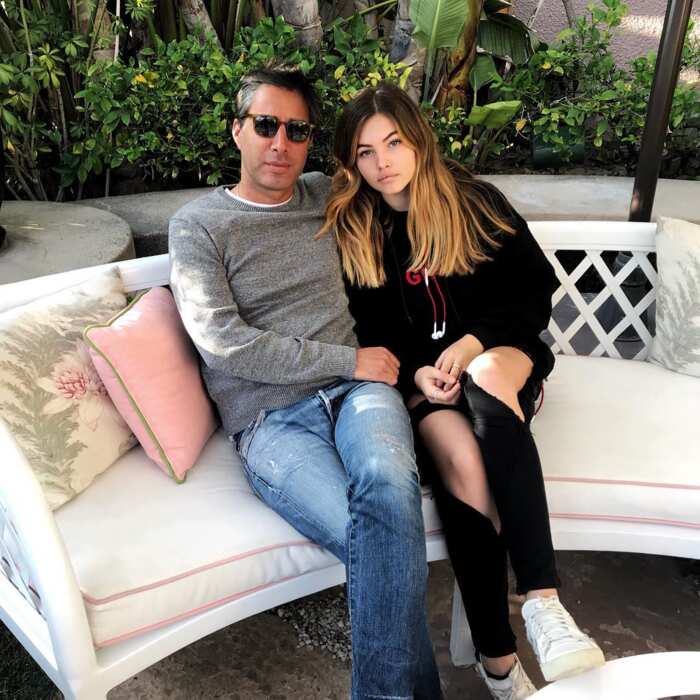 Her mother, Véronika Loubry, is a former actress, former TV presenter, and photographer.
Apart from the model, Véronika and Patrick welcomed a son, Ayrton-Romeo. In 2016, the celebrity couple announced their split.
Career
The girl began her modeling career at the age of four.
When she was only six years old, Thylane Blondeau young was named "The World's Most Beautiful Girl ." She continued to follow her passion and soon enough, the young star was hitting the catwalk.
When she was just 10 years old, she participated in a French Vogue photo shoot that outraged the public as the shoot featured her sprawling seductively on leopard print bed covers.
However, her mum, Véronika Loubry, defended the photos, saying:
The only thing that shocks me about the photo is the necklace that she's wearing, which is worth 3 million Euros.
To protect her daughter from all that negativity, Véronika had to shut down the model's official Facebook page:
"hey guys im the mum of thylane something going 's wrong at the moment with thylane and bad personn in usa about pictures she make's 8 months ago for vogue ,,thylane doesn't know about the buzz and i want to protect her from the deapest of my heart ,,, she's so young ,, so we are going to close this accompte for a while ,,i know all of you are good person who like her so i send you a big kiss,,thanks for all of the above, obviously."
In 2014, she posed for Jalouse Magazine, which dubbed her the "next Kate Moss."
In 2015, she signed with IMG Models, the international leader in talent discovery and model management. The company represents famous models such as Gigi and Bella Hadid and Kaia Gerber, Cindy Crawford's daughter.
That same year (2015), she played Gabriele in Belle et Sebastien, l'aventure continue.
On 5 April 2017, L'Oréal Paris announced that the model Thylane Blondeau would become its newest global spokesperson and the face of L'Oréal's Hydra Genius campaign.
In 2017, she took second place on the list of The 100 Most Beautiful Faces of 2017. In 2018, she was voted the "Most Beautiful Face of 2018."
Thylane has modeled for Chanel, Ralph Lauren, Lacoste, and Dolce & Gabbana.
Apart from modeling, she has studied both classical and modern dancing as part of her extra-curricular education.
As of today, she is not only a successful model but also a businesswoman. She is the owner of the clothing line called Heaven May.
What is Thylane Blondeau height?
The model is 5 feet 7 inches tall.
Dating history
The model has been romantically linked to Raphael Le Friant. He is a YouTube blogger who has quickly become a sensation thanks to his friendships with stars like Alex and Matthieu Lange and Thylane Blondeau.
Raphael is the son of Bob Sinclar.
Where is Thylane Blondeau now?
Due to the coronavirus pandemic, the model is currently isolating in her flat in Paris. Like the majority of celebrities, she has taken to Instagram show off how she's social distancing.
Here is a recent Thylane Blondeau hot picture:
Thylane Blondeau is a popular French model, and although her fame may have erupted from the controversial French Vogue shoot, her career is still going strong.
Source: Legit