Apryl Jones bio: Age, ethnicity, partner, children, net worth
Apryl Jones is an actress who is known for I Got the Hook Up 2, Angel, and Casting The Net. She was catapulted into fame when she dated rapper Omarion, with whom she bore two children.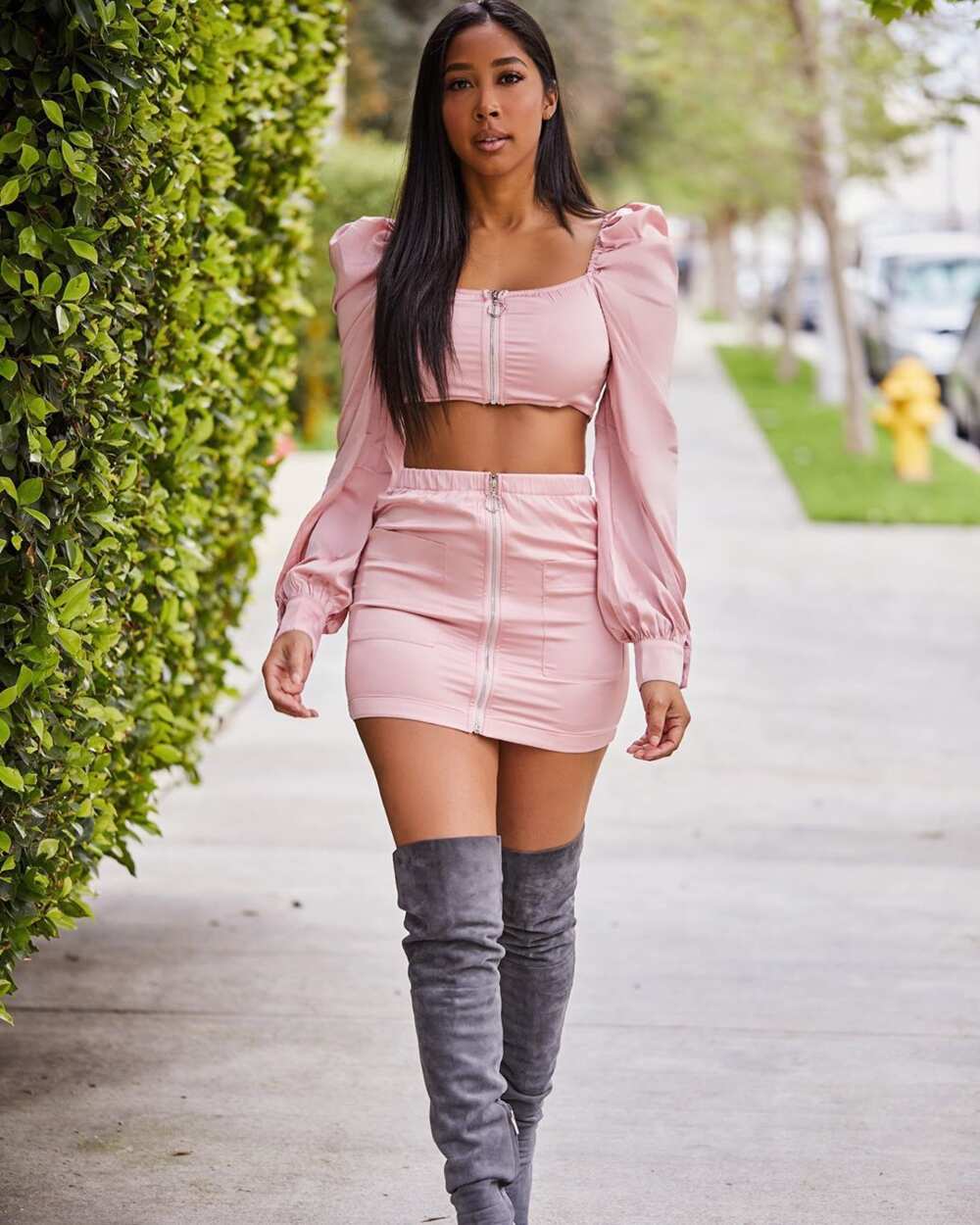 Apryl Jones has been in the entertainment industry for years now. What most people do not know is that she started her career in the medical field but decided to pursue music instead. Later on, she became an actress.
Profile summary
Name: Apryl Shantell Jones
Age: 33 years
Apryl Jones birthday: 15th of December 1986
Place of birth: Chicago, Illinois, United States of America
Nationality: American
Zodiac sign: Sagittarius
Ethnicity: Afro-Asian
Height: 5 feet 7 inches (1.7 meters/ 170 centimetres)
Son: Megaa Omari Grandberry (b. 7th of August 2014)
Daughter: A'mei Kazuko Grandberry (b. 7th of March 2016)
Profession: Singer, actress, and reality television star
The early life of Apryl Jones
The actress and reality TV star was born on the 15th of December 1986 in Chicago, Illinois, United States of America.
What is Apryl nationality? Apryl Jones nationality is American and her Zodiac sign is Sagittarius.
How old is Apryl Jones? Presently, Apryl Jones age is 33 years. She was born and raised in an average neighborhood.
Apryl Jones ethnicity is mixed Afro-Asian. Her mother is of Taiwanese, Chinese and Mongolian descent, while her father is African-American with Native American roots.
From a young age, she showed an interest in music. Apryl Jones parents supported her the best way they could.
She joined a singing group known as Callareign in her hometown. This was her stepping stone to a new beginning.
Educational background
She graduated with a Bachelor's degree in Radiation Science and worked at the Northwestern Memorial Hospital in Chicago.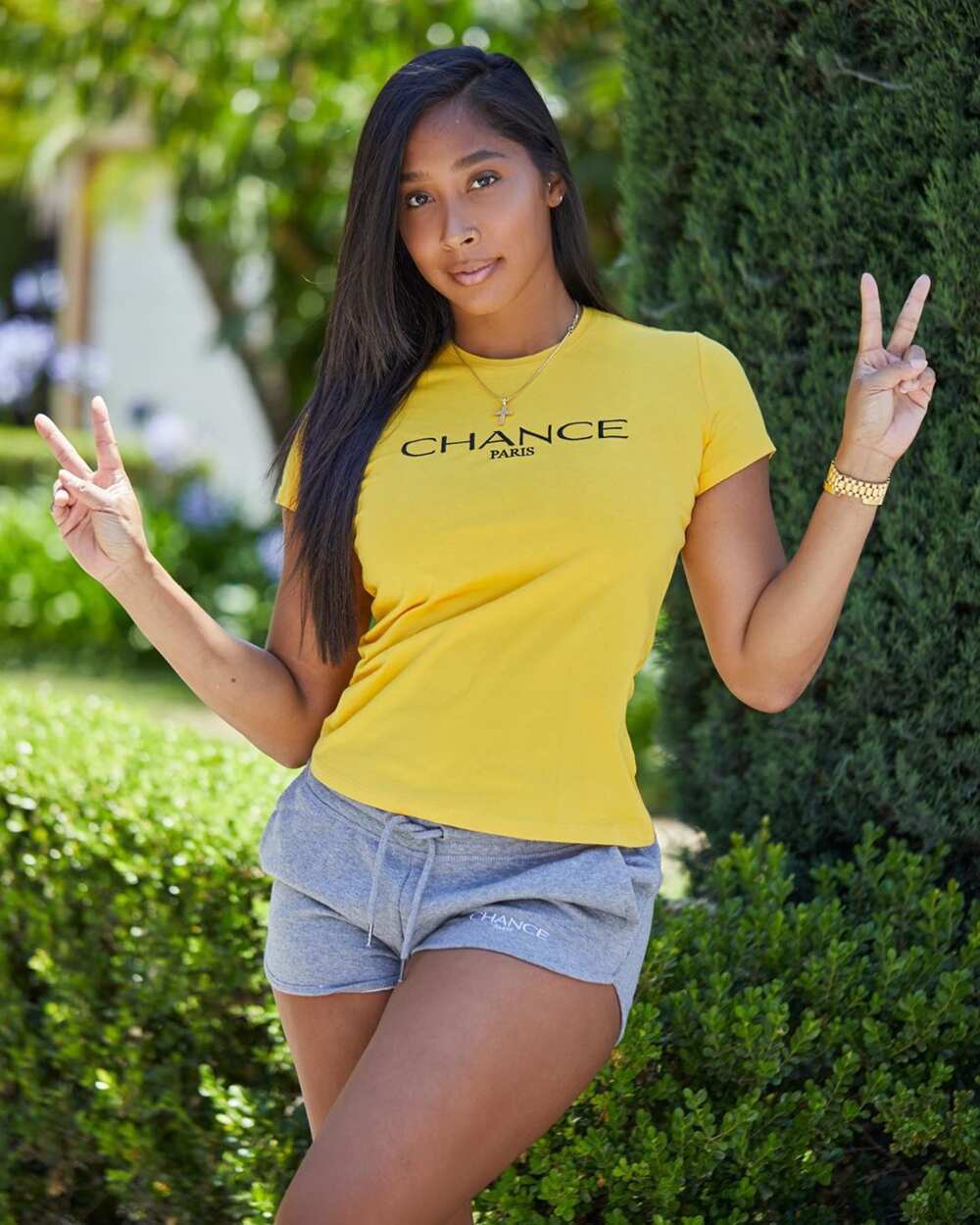 Height
The actress and reality television star is 5 feet 7 inches (1.7 meters/ 170 centimeters) tall.
Career
Jones started her career as a singer before becoming an actress and reality television star.
Music career
Since she was passionate about music and knew she had what it takes to make it, she decided to give up her career in medicine in order to pursue her passion. She relocated from her hometown to Los Angeles, where she tried out in various music competitions.
She made her appearance in the reality singing contest known as American Idol but failed to make it to the top. Apryl also tried out for Making the Band but was unsuccessful.
She then appeared on the show known as Search For The Next Doll, where she auditioned to be a part of the newly formed Pussycat Dolls. Unfortunately, she failed to make an impression on the judges, so she was not selected.
Later on, she was introduced to famous hip hop artist Omarion and became one of his backup singers. She went on tours with him and their friendship blossomed.
Shortly afterward, she and Omarion got involved and decided to star in the VH1 hit television series known as Love and Hip Hop: Hollywood.
Acting credits
The actress has five acting credits:
Good Morning Lala Land (2018): She was a guest on this television series.
You Hittin Dat (2019): She portrayed the character of Mona in this television mini-series.
I Got the Hook Up 2 (2019): She portrayed the character of Nikki.
Angel (2019): She acted as Sugar Puss.
Casting The Net (2020): She featured in six episodes as Sharice.
The actress has also made appearances as herself on the following shows:
Love & Hip Hop: Hollywood (2014-2019)
VH1 Big in 2015 with Entertainment Weekly (2015)
The Domenick Nati Show (2016)
PopFuzion TV (2018)
Black Card Revoked (2018)
Brunch with Tiffany (2020)
Apryl Jones net worth
The actress and reality television personality has an estimated net worth of $1 million.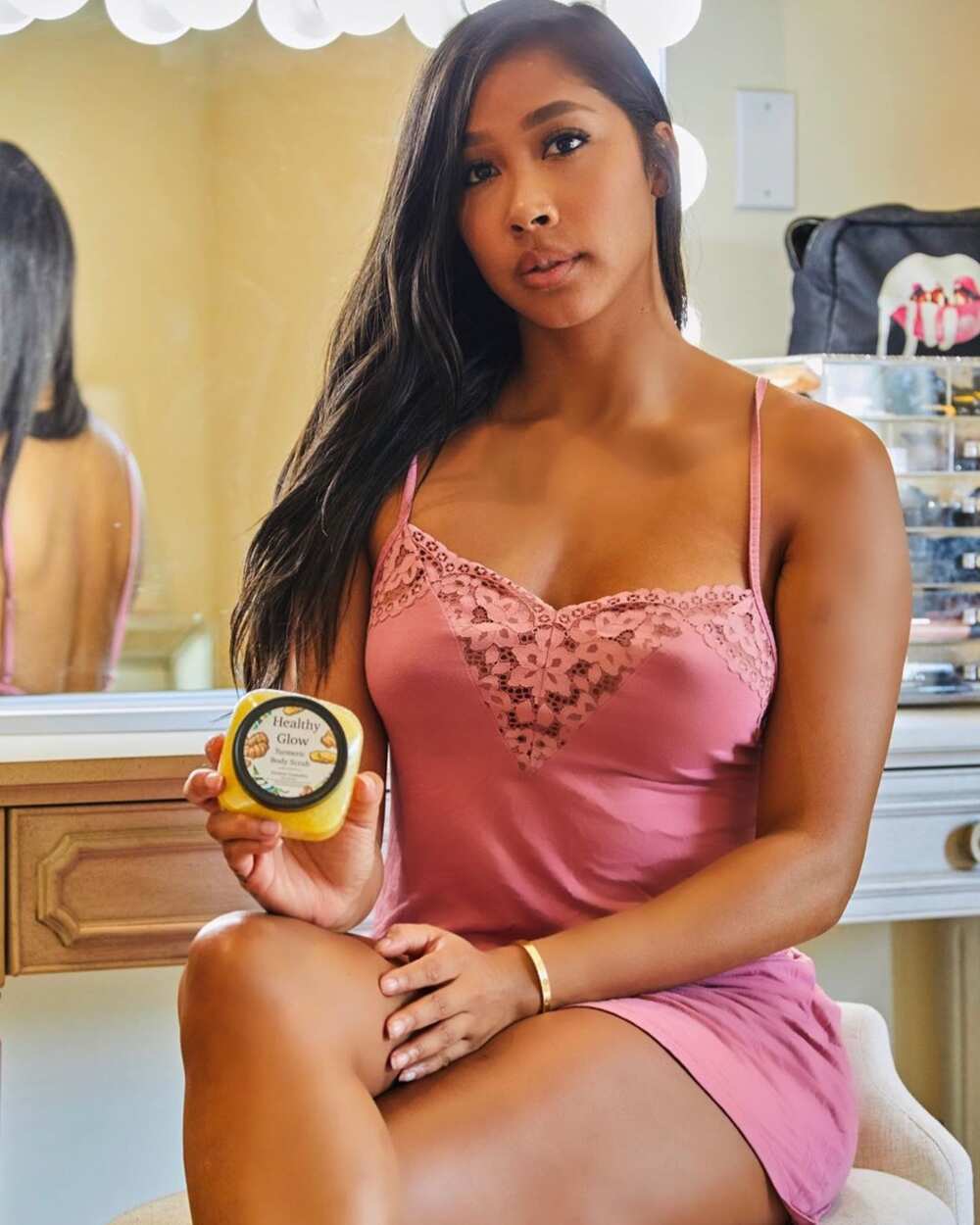 Relationships
From 2013 to 2016, she was in a relationship with rapper, songwriter, actor, dancer, and singer Omar Ishmael Grandberry, who is commonly known as Omarion. Initially, she was his back-up singer.
Apryl Jones and Omarion welcomed two children together. Their son's name is Megaa Omari Grandberry and the name of their daughter is A'mei Kazuko Grandberry.
Megaa was born on the 7th of August 2014 while A'mei was born on the 7th of March 2016.
Although the two broke up in June 2016, they are still friends who respect each other.
Their aim is to raise the two Omarion and Apryl Jones kids in a happy and supportive environment.
After breaking up with Omarion, she dated rapper Jayceon Terrell Taylor, who is commonly known as The Game, in 2016. This relationship also ended after a while.
In 2019, Apryl Jones and Lil Fizz started dating. Their relationship blossomed and they moved in together.
Was Apryl Jones pregnant for Lil Fizz in 2019? In July 2019, Moniece, Lil Fizz's ex, claimed that Lil Fizz and Apryl Jones were expecting a child together. She congratulated them on the alleged pregnancy and for moving in together.
A short while later, the couple came forth and dismissed the claims made by Moniece. Jones made it clear that she was not pregnant.
She also made it clear that Moniece made those claims because she was still in love with Lil Fizz, but he did not have similar feelings for her.
Social media
Apryl Jones IG account has at least 2.9 million followers. She also has a Twitter account with at least 206.2k followers.
Apryl Jones started her career in the medical field before transitioning into the entertainment industry. She inspires people from all over the world to pursue their passions and dreams.
Source: Legit.ng