Your computer's Random Access Memory is one of its most crucial components. It is responsible for many things, core among them running the software you have on your computer. As such, it is important to know your Random Access Memory speed, especially when you are thinking about installing new software. To do this, you will need to learn how to check RAM speed on your computer.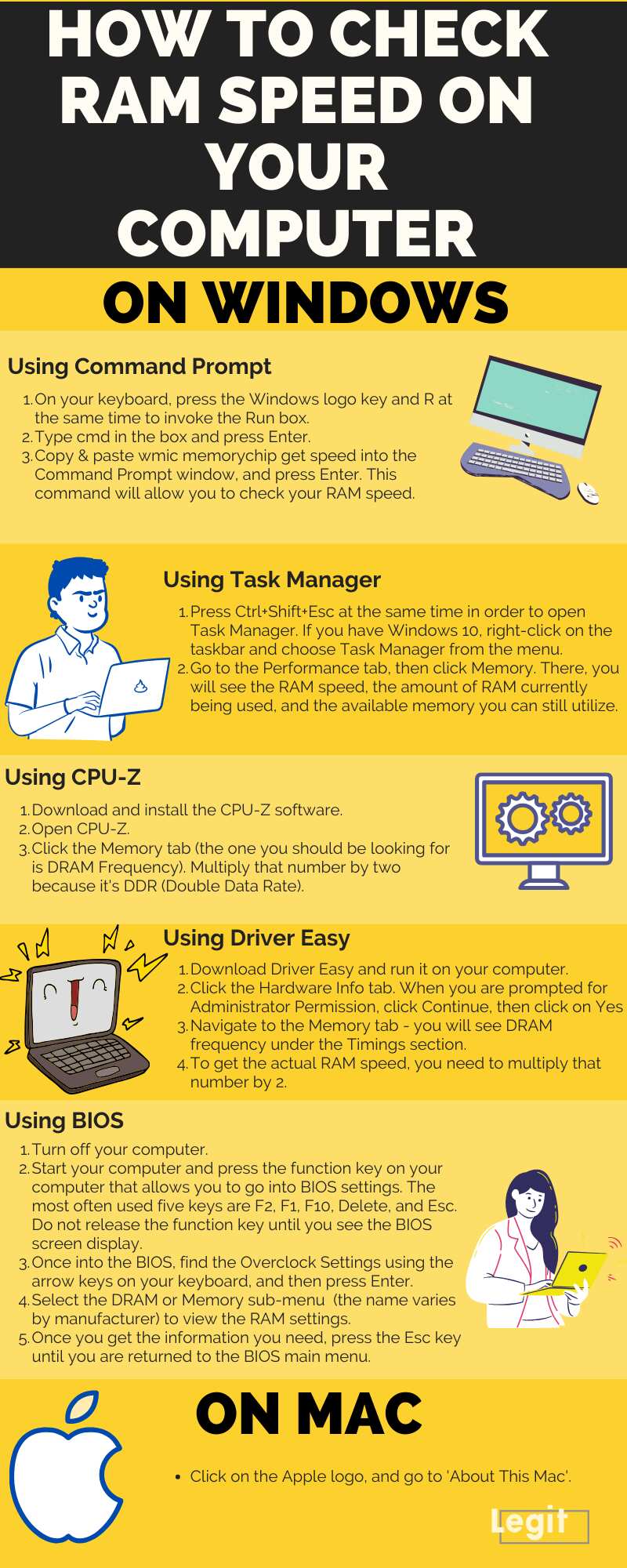 You may also need to learn how to test RAM speed if you plan on replacing the RAM chip you currently have. Here are simple methods that you can use to do this.
How to check RAM speed on your computer: Simple methods that work
To check how fast the Random Access Memory on your computer is, use the following guidelines.
How to check your RAM speed on Windows
For Windows computers, the following methods should be used:
How to check my RAM speed using Command Prompt
Here is how to check RAM speed cmd method:
On your keyboard, press the Windows logo key and R at the same time to invoke the Run box. Type cmd in the box and press Enter.
Copy & paste wmic memorychip get speed into the Command Prompt window, and press Enter. This will allow you to check your Random Access Memory chip's fastness.
When the command is executed successfully, you can get your RAM speed test result.
Using Task Manager
Press Ctrl, Shift, Esc at the same time in order to open Task Manager. If you have Windows 10, right-click on the taskbar and choose Task Manager from the menu.
Go to the Performance tab, then click Memory. There, you will see the RAM speed, the amount of Random Access Memory currently being used, and the available memory you can still utilize.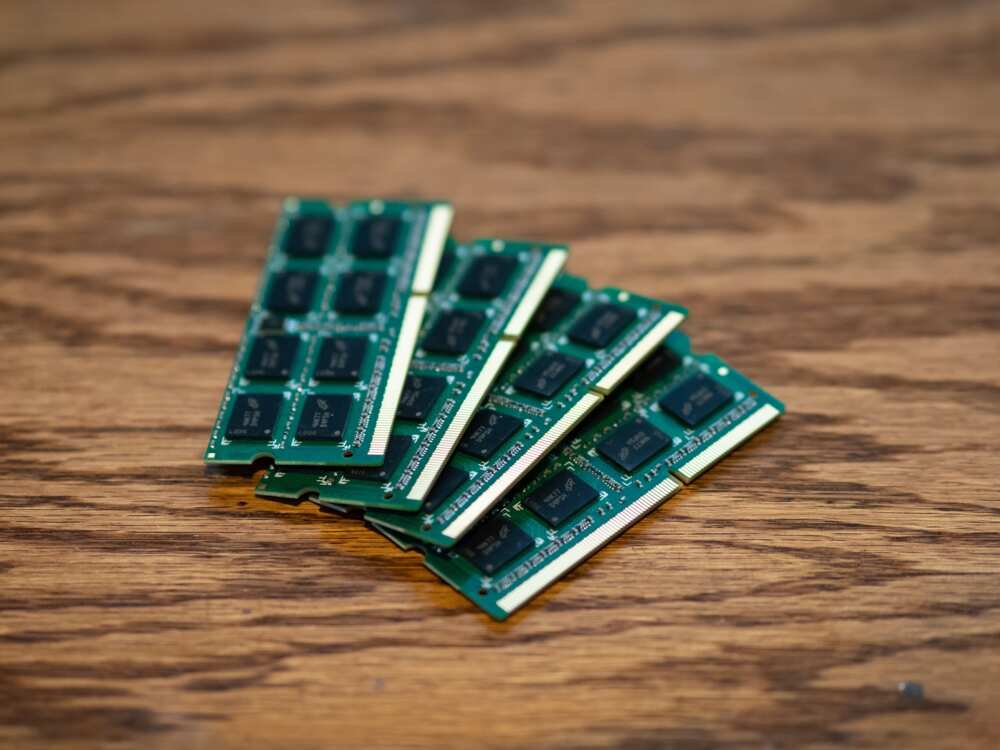 Using CPU-Z
You can also use CPUID's CPU-Z software to carry out a RAM speed test on your computer. CPU-Z is a software that gathers information on some of your system's main components, such as:
Processor name and number, codename, process, package, cache levels
Mainboard and chipset
Memory type, size, timings, and module specifications
Real-time measurement of each core's internal frequency, memory frequency.
To check your Random Access Memory's speed using CPU-Z, follow these simple steps:
Download and install the CPU-Z software
Open CPU-Z
Click the Memory tab (the one you should be looking for is DRAM Frequency). Multiply that number by two because it's DDR (Double Data Rate).
Using Driver Easy
Driver Easy is a driver-updater tool developed by Easeware Technology. It is designed to help its users update and maintain the device drivers on their computers.
Among the tool's wide range of benefits is the ability to check your Random Access memory's speed. To do this, follow these steps:
Download Driver Easy and run it on your computer.
Click the Hardware Info tab. When you are prompted for Administrator Permission, click Continue, then click on Yes.
Navigate to the Memory tab - you will see DRAM frequency under the Timings section. To get the actual Random Access Memory speed, you need to multiply that number by 2.
Using BIOS
To check your computer's Random Access Memory speed using BIOS, follow these steps:
Turn off your computer.
Start your computer and press the function key on your computer that allows you to go into BIOS settings. The most often used five keys are F2, F1, F10, Delete, and Esc. Do not release the function key until you see the BIOS screen display.
Once into the BIOS, find the Overclock Settings using the arrow keys on your keyboard, and then press Enter. Select the DRAM or Memory sub-menu (the name varies by manufacturer) to view the RAM settings.
Once you get the information you need, press the Esc key until you are returned to the BIOS main menu.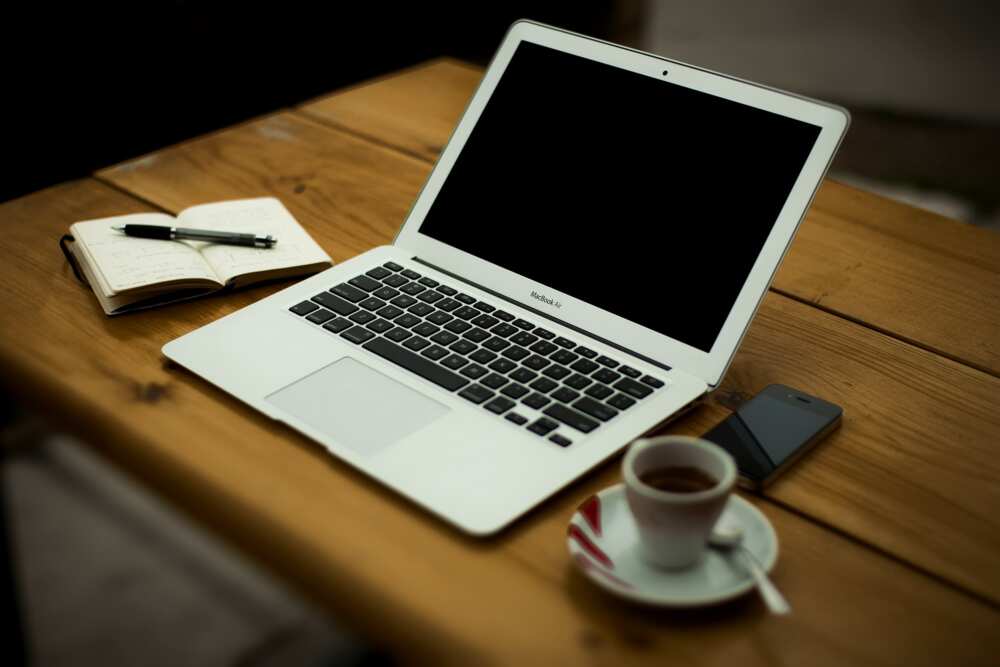 How to check RAM speed on Mac
Click on the Apple logo, and go to 'About This Mac'.
Hopefully, you have now learned how to check RAM speed on your computer. Each of the methods highlighted here is quite simple, so you do not have to worry about not knowing how fast your Random Access Memory chip is any more.