Top 15 best roguelike games every fan of the genre should know about
Roguelike is a subgenre of RPG (role-playing game) video games characterized by dungeon crawls through procedurally-generated levels. Roguelike games often include random item identities, tile-based graphics, turn-based gameplay, and permanent player death. Most of these games are based on high fantasy narratives, a reflection of their close similarities with conventional RPGs such as Dungeons & Dragons.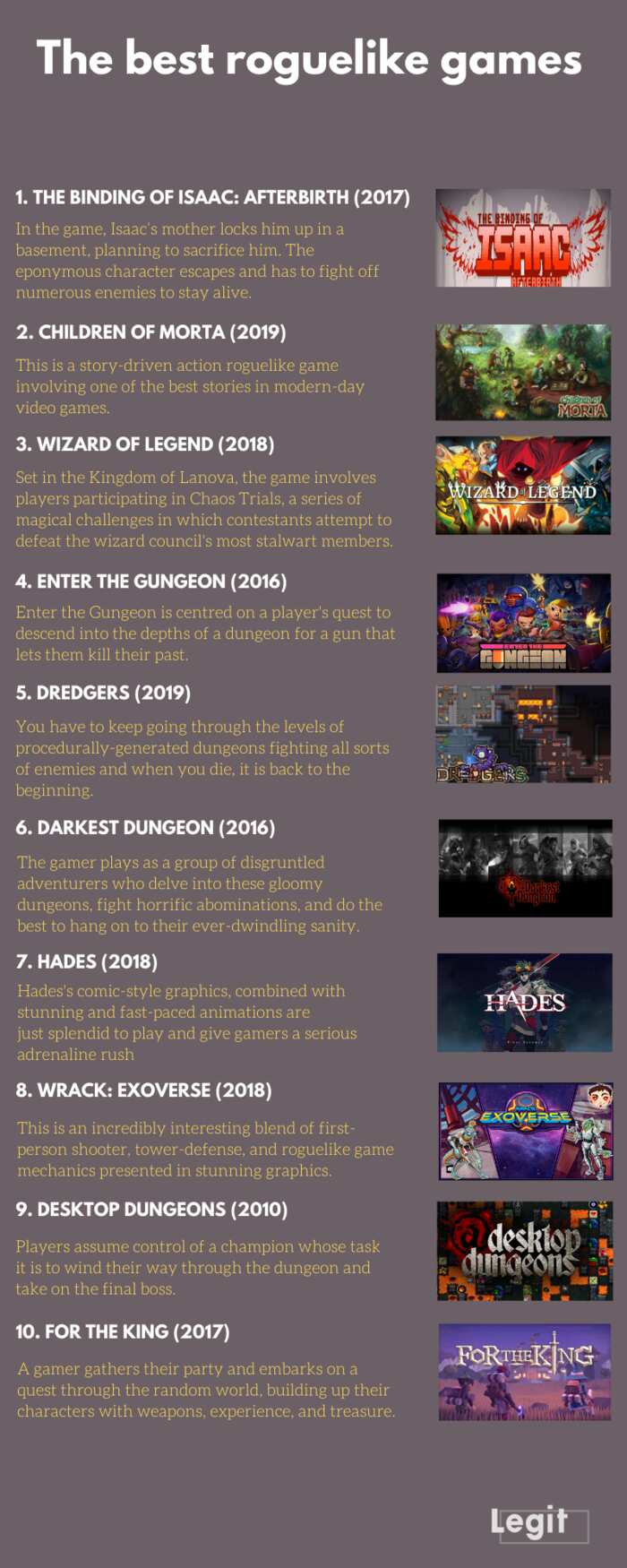 Why is it called roguelike? The genre originated from the 1980 dungeon crawler game titled Rogue, whose gameplay involved an adventurer trying to get to the bottom of a dungeon. Roguelike games have steadily gained traction among gamers for having what are arguably the best replay experiences.
What are the best roguelike games today?
Here is a look at some of the most thrilling rogue like games that every fan of the genre should give a try.
15. Dicey Dungeons (2019)
Dicey Dungeons involves one of the most randomized gameplays of all roguelikes. Most of the game's elements are entirely undetermined. These include enemies, levels, layouts, and moves. The roll of a dice determines everything a player does in this game.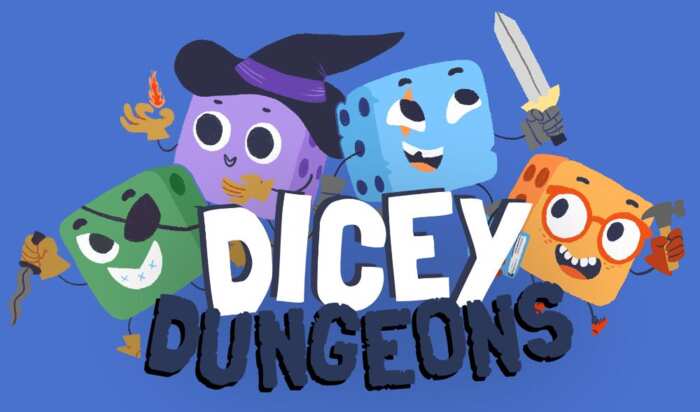 Dicey Dungeons was released in August 2019, making it one of the newest titles on this roguelike games list. At the beginning of each turn, a player rolls their dice and inputs the resulting numbers into slots, some of which only accept even numbers.
Whatever number a player inputs corresponds to the damage they can do, or the items to sacrifice, or people they can heal. It is that random. Dicey Dungeons' gameplay is excellently executed.
One can also play on different levels that contain significantly differently gameplays depending on the character one picks.
14. The Binding of Isaac (2011)
The Binding of Isaac was released in 2011 to widespread critical acclaim, largely thanks to its history-inspired storyline and groundbreaking roguelike mechanics. The game begins when God sends Isaac's mother a message demanding her son's life.
Isaac gets word of his mother's intentions and flees to the basement of their home for safety, only to confront a horde of bloodthirsty monsters. The game begins as players assume control of Isaac intending to fight their way to survival.
13. Spelunky (2008)
There are few roguelike dungeons games with a following as large as that of Spelunky. The game is based on an independent two-dimension platform in which players take a journey to the deep underground.
The journey involves fully-randomized, destructible levels teeming with enemies, treasures, and traps. There are also numerous items to help a gamer's quest. These include weapons, jetpacks, and sacrificial pugs.
In this game, the player's death is inevitable and necessary for improving one's skills and finding useful information about obstacles and enemies. Players can die from wide-ranging causes, some of which are rather grisly though presented somewhat comically.
12. Skul: The Hero Slayer (2020)
Skul: The Hero Slayer is a fascinating pixel-art roguelike that borrows heavily from the hugely popular Dead Cells. The game's main character is known as the collector, similar to the one in Dead Cells.
Skul, however, falls short of Dead Cells in terms of animation delivery and fighting combos. In the game, a player controls a creature called Skul in its quest to save 'His Majesty' the demon king from attacks by humans.
11. Dark Devotion (2019)
Dark Devotion is a pixel-art, dark-fantasy role-playing game with roguelike elements. It is a classic side-scroller with challenging components. It is the perfect rogue-like game for people who enjoy dark fantasy, challenge, and a rich story all in one.
Having to travel through an ancient temple where your faith is confronted and questioned, you come across many evil beings meant to put a stop to your gospel truth. Players can have different fighting styles, gain new weapons and armour, and defeat foes throughout each level while indulging in a detailed storyline.
10. For the King (2017)
While the concept of a randomly generated tabletop role-playing game may not sound like a good idea on paper, it works well in For the King, where a gamer gathers their party and embarks on a quest through the random world.
One builds up their characters with weapons, experience, and treasure. Being highly unpredictable, the game's fun lies in players' self-deception that they have a good grasp on the game and then they get killed by random enemies they failed to sneak past.
For the King is, in no small extent, pretty generic, and admittedly not the most original game out there, However, what it does, it does pretty well. Some of the game's upsides involve some unique ideas like the chaos system and completely new campaigns.
9. Desktop Dungeons (2010)
Desktop Dungeons is the epitome of the roguelike RPG genre. Players assume control of a champion whose task it is to wind their way through the dungeon and take on the final boss. Along the way, one is sure to be confronted by challenging puzzles, various obstacles, and the occasional booby trap.

Make it through alive, and you will unlock new character classes, races, and items to aid you on your journey. Game sessions last from just a few minutes to nearly an hour, making it the perfect way to get your occasional dose of roguelike adventures and dungeons.
8. Wrack: Exoverse (2018)
This is an incredibly exciting blend of first-person shooter, tower-defence, and roguelike game mechanics presented in stunning graphics. Each run involves a player constructing maze-like defences with turrets and walls to slow down the incoming enemies and prevent them from reaching their beacon before you can be extracted.
Once your defences are in place, the game switches from a top-down perspective to first-person, where you will be tasked with holding off waves of enemies using different class-based weapons, including pistols, shotguns, sniper rifles, and alien blasters.
If you manage to come out the other end alive, you are rewarded with some money that can be spent to purchase new defences and upgrades for your character.
7. Hades (2018)
Hades is undoubtedly one of the best roguelikes revolving around the traditional hack-and-slash gameplay. This action game was created by SuperGiant Games, the same developers behind other similarly-fascinating titles such as Pyre, Bastion, and Transistor.
Hades's comic-style graphics, combined with stunning and fast-paced animations are just splendid to play and give gamers a serious adrenaline rush. In the game, you play as Zagreus, a British teenager with an attitude and who does not have much love for his dad, Hades.
Zagreus's main mission is to leave hell (his father's home). Since his father will not allow him to leave freely, Zagreus decides to escape, only to realize that doing so is not half as easy as he had imagined.
He encounters scores of demons trying to kill him, at his father's bidding. Players are normally given very little in terms of regenerative ability, a fact that points to an almost inevitable demise.
6. Darkest Dungeon (2016)
Darkest Dungeon is based on some pretty intense gameplay ideas. In fact, it is actually so nerve-wracking, it could almost be considered a horror roguelike. The game undoubtedly has the tone, gore, and general feeling of hopelessness for gamers.
One plays as a group of disgruntled adventurers who delve into gloomy dungeons, fight horrific abominations, and do the best to hang on to their ever-dwindling sanity.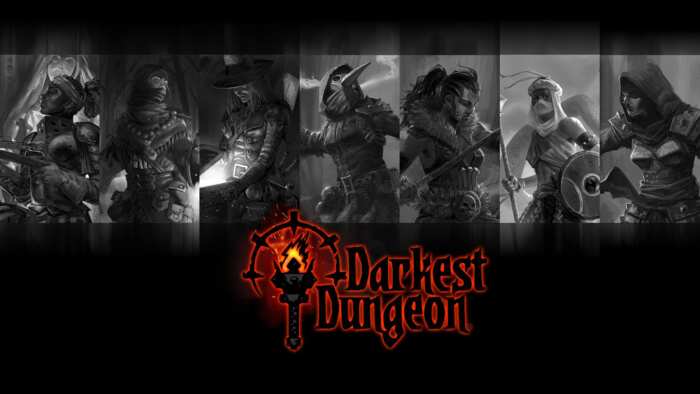 Honestly, there is probably no rogue-like out there that can very easily make you feel nervous and outgunned as Darkest Dungeon.
Losing one's money, sanity, and fighters to this entirely bleak gameplay world is an intense and tough experience. Nevertheless, there is nothing more satisfying in the game than that heavy sigh you give at the end of a brutal dungeon that you just barely scraped through.
Additionally, what is a roguelike game without the thrill of imminent death at every turn?
5. Dredgers (2019)
Dredgers is a pretty simple game, no fancy graphics or an in-depth story, just the main character's bare feet smacking against the dungeon floors as you fight for your life. This is a roguelike game where you just keep going.
You have to keep going through the levels of procedurally generated dungeons fighting all sorts of enemies, and when you die, it is back to the beginning for you.
The game also offers around 30 different races, species, creatures to play from. Each has its own unique set of abilities to go along with the main classes you choose from. Level up as you go, find keys that unlock different rooms and secrets and complete the dungeons.
4. Enter the Gungeon (2016)
Ever wish you could play that a game that allows you to leave the past behind? Well, look no further. Enter the Gungeon takes this concept to new heights as players descend into the depths of a dungeon for a gun that lets them kill their past.
Choose between one of four main characters, each with their own special abilities and mechanics. Once you are ready, enter the Gungeon and make your way down through the maze of inspiring encounters and insuperable obstacles.
If you are lucky, you will find some treasure to help you on your way. However, keep in mind that one wrong turn could end up in your untimely demise.
3. Wizard of Legend (2018)
Wizard of Legend takes a slightly different gameplay path by placing gamers in the shoes, or rather cloak, of a wizard with access to a wide selection of impressive magical abilities.
Set in the Kingdom of Lanova, the game involves players participating in Chaos Trials, a series of magical challenges in which contestants attempt to defeat the wizard council's most stalwart members.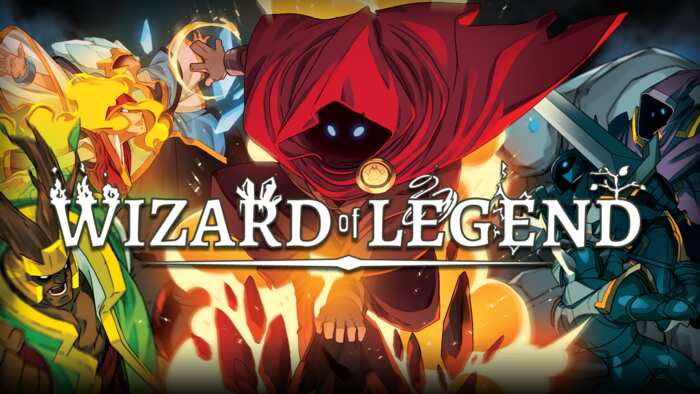 These increasingly-difficult challenges will put players' spell-casting abilities to the ultimate test and require precise timing as mobs of enemies send devastating attacks in their direction.
However, a player's death is not the end, since one retains any spells they have collected during a run and can use them at the start of their next attempt.
2. Children of Morta (2019)
This is a story-driven action roguelike game involving one of the best stories in modern-day video games. You play as one of the various members of the Bergson family, who are the custodian guardians of Mount Morta, which is now in a state of corruption, which you need to vanquish.
The developers behind Children of Morta, 11 Bit Studios, are renowned for other fantastic games such as Beat Cop, Moonlighter, Frostpunk, and This War of Mine.
The game can easily draw you into its ultra-immersive storyline and smooth gameplay from the get-go. While you start the game off with a selection of two characters, John or his daughter Linda, you can unlock four more members of the Bergson family to play as the story progresses.
1. The Binding of Isaac: Afterbirth (2017)
What is the best roguelike? The answer is The Binding of Isaac: Afterbirth. One of the most important attributes of a good roguelike involves its ease of replay. One can play The Binding of Isaac: Afterbirth numerous times in succession and still come across new things.
The game is based on the Biblical story of Isaac and Abraham. In the game, Isaac's mother locks him up in a basement, planning to sacrifice him. The eponymous character escapes and has to fight off numerous enemies to stay alive.
Roguelike games are undoubtedly becoming more popular among gamers with each passing day. This explains the significantly high number of new releases over the past few years. It will be interesting to see what will be in future releases of the genre.
Source: Legit.ng