20 iconic video game characters even non-gamers will recognize
Video games have been around for decades and are beloved by millions around the world. There are countless successful games with countless beloved characters. Out of all of them, there are some iconic video game characters of all time that even non-gamers will recognize.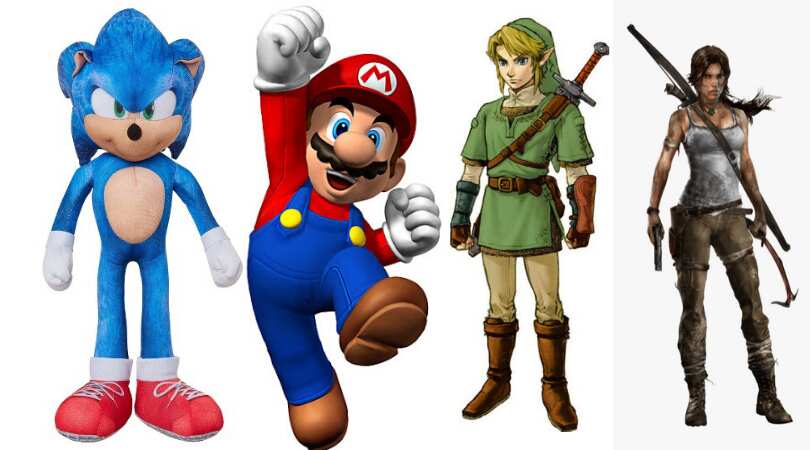 Since the inception of video games, the world has been blessed with a treasure trove of excellent video game characters. There are the characters we hate and those we love. Some even strike fear into our hearts. There are white and even black video game characters as well.
Iconic video game characters you should know
It is, without a doubt, a challenging task to whittle the entire history of video games down to just 20 greatest characters.
Nonetheless, we have gone the extra mile to come up with the best game character names list that contains the most unforgettable ones who even non-gamers can easily recognize.
1. Mario
What is the most iconic video game character? Mario is arguably the most recognizable gaming hero of all time.
Mario was created by Shigeru Miyamoto, Nintendo's gaming genius.
Mario has featured in many games, and most are genre-defining blueprints that set the scene for other releases. Mario is one of the most famous cartoon faces in the world.
2. Sonic the Hedgehog
Sonic the Hedgehog cannot miss from any iconic video game characters list. Sonic was the face of Sega in the '90s and brought tons of fun to kids owning a Sega Genesis.
3. Pac-man
Almost everyone knows the legendary Pac-man, the wakka-wakking, dot-swallowing, phasmophobic hero.
Pac-man, one of the most iconic video game characters, was allegedly inspired by a pizza pie missing a slice. He chomped his way into gamers' hearts since his first arcade appearance in 1980.
He taught future designers that a distinctive, easily recognizable protagonist wed to a dead-simple play concept can go miles toward making something a hit.
4. Link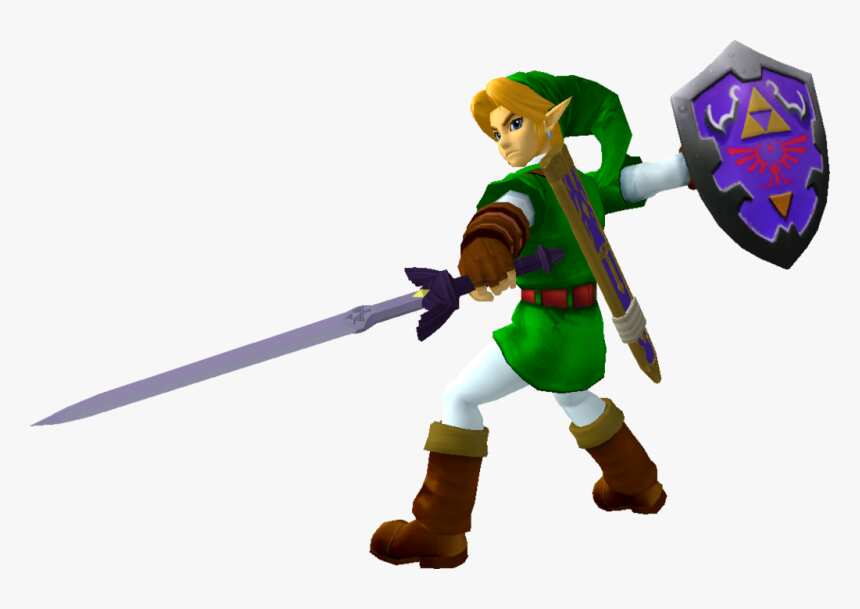 Link, the mute hero of the franchise, has been around since the dawn of Nintendo's march towards the mass market with their home consoles.
Link has always been one of those game characters that did not change much since his first appearance.
It is apparent that the graphics changed, and he even got the cell-shading treatment, but overall, he has been consistent over the years and will probably stay with us forever.
5. Lara Croft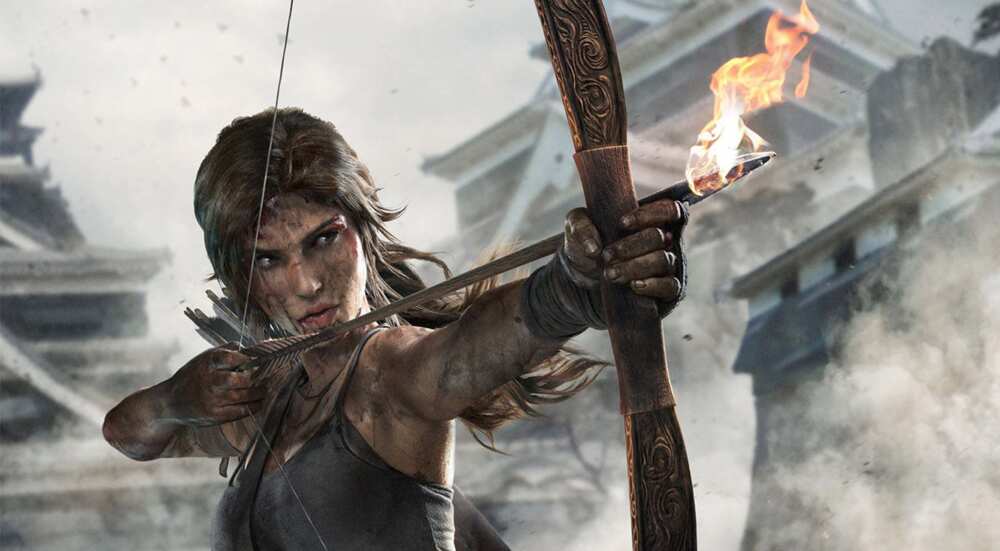 Lara Croft is one of the unforgettable female videogame characters. She has undergone dramatic transformations over the years.
When she was introduced in 1996, she was an obnoxiously busty, pistol-wielding daredevil in short-shorts and skintight top.
She was a bizarre amalgam of female objectification and empowerment. After several games, the 2013 reboot finally portrayed her with realistic body proportions.
6. Master Chief
Halo's gruff protagonist is a newbie on the scene compared to many other iconic characters on this list. Nevertheless, he is one of the most notable male game characters since his debut in 2001.
He is a cybernetically-enhanced supersoldier fighting to save the human race from the marauding Covenant. Master Chief Petty Officer John-117 captured the imagination of gamers across the world.
A man of few words, Master Chief generally lets his battle rifle do his talking for him.
7. Kratos
Kratos, one of the video game icons in the modern world, is the central character in God of War. He is a mean Spartan who made a bad deal with the Ares.
He has been seeking revenge for over ten years. In that time, we have seen Kratos slay an ungodly amount of minions and mythical beasts.
8. John Marston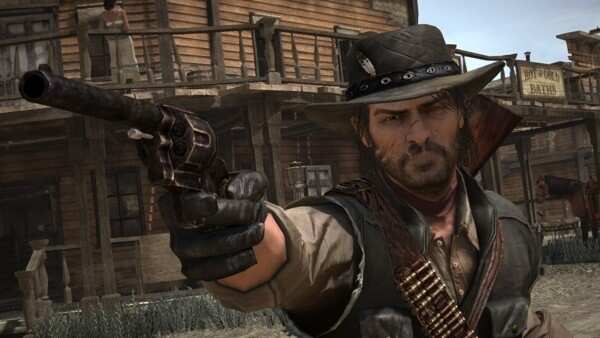 John Marston is recognized as one of the iconic video game characters of all time. He is the protagonist in 2010's Red Dead Redemption and the secondary protagonist in the sequel.
9. Samus Aran
Samus Aran may not be the first female protagonist to feature in a videogame, but she is certainly one of the most surprising female game characters.
She deserves to be on this list because she made every bro wail, "It's a girl!" at the end of 1986's Metroid after the power-suited hero took off her helmet midway into a face full of Doritos.
Samus' role as a bounty hunter was groundbreaking for an era when gaming's only female characters were the Princess Peaches of the world.
Since then, the Metroid franchise has told a complex, standout story that has turned her into one of the most influential video game heroes of all time.
10. Ellie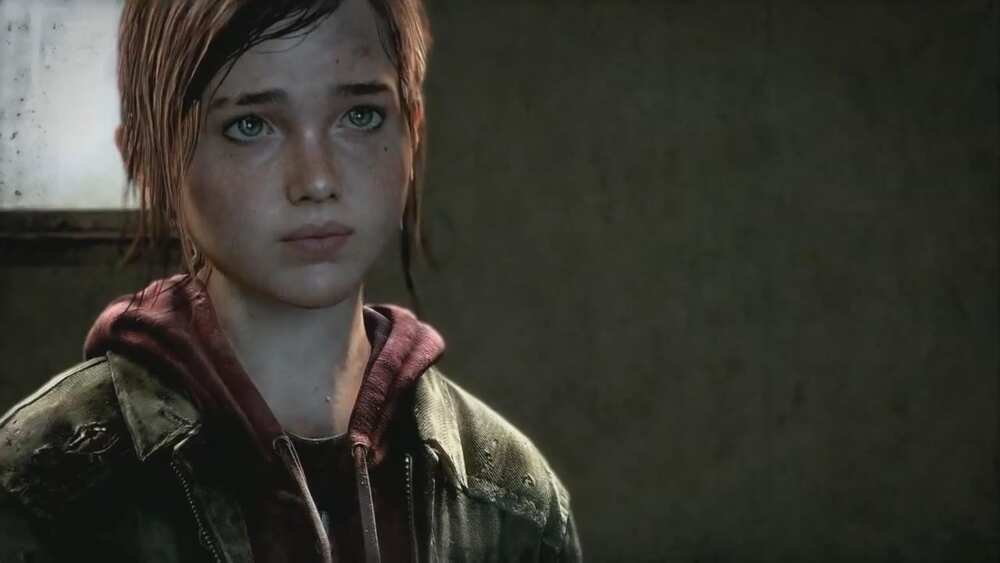 There are few ways to describe the feeling of playing as Ellie in The Last of Us. Her story grapples with identity and sexuality in a way that was never seen before in video games.
Between the two entries of The Last of Us, there is genuine emotion, heart, and complexity in her journey.
11. Geralt of Rivia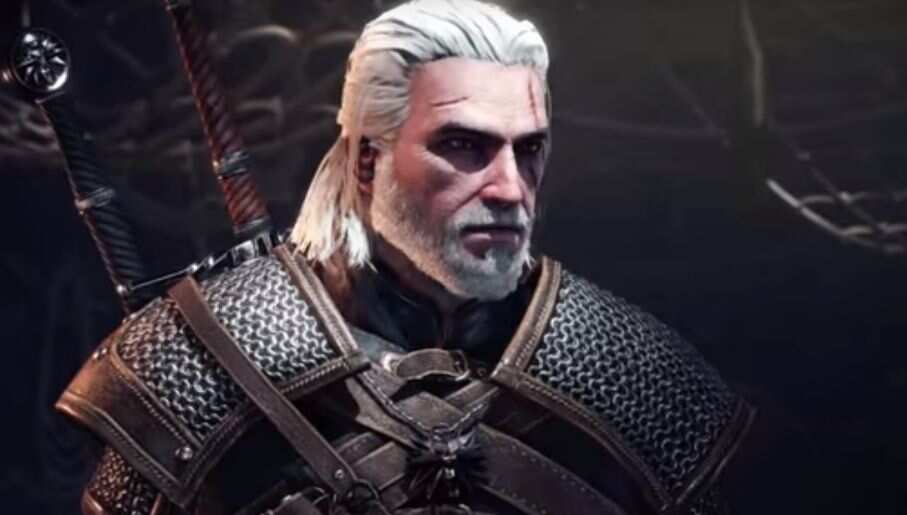 Geralt of Rivia is a bit of an outcast on this list because he was not created as a video game character. He was brought to life by the fantasy novels of Andrzej Sapkowski in the 1980s.
In 2007, a small developer in Poland released the first Witcher game after purchasing the rights to the character.
Geralt is one of the gaming icons that everyone loves to play as in a fantasy action-adventure.
12. Ezio Auditore De Firenze
Ezio Auditore da Firenze is a fictional character in the video game series Assassin's Creed. He is an Italian master assassin who serves as the protagonist of the series' games set during the Italian Renaissance.
13. Donkey Kong
Donkey Kong is one of the most famous video game characters because he trounces his rivals in the gorillas-in-gaming world despite the tough competition he faces.
Mr. Kong was supposedly called 'Donkey' because his Japanese creator, Shigeru Miyamoto, thought that the word translated to being stubborn or stupid in English.
Kong was a Japanese slang for a gorilla. He is an ape of few words but many friends and is everyone's favorite princess-kidnapper.
14. Ryu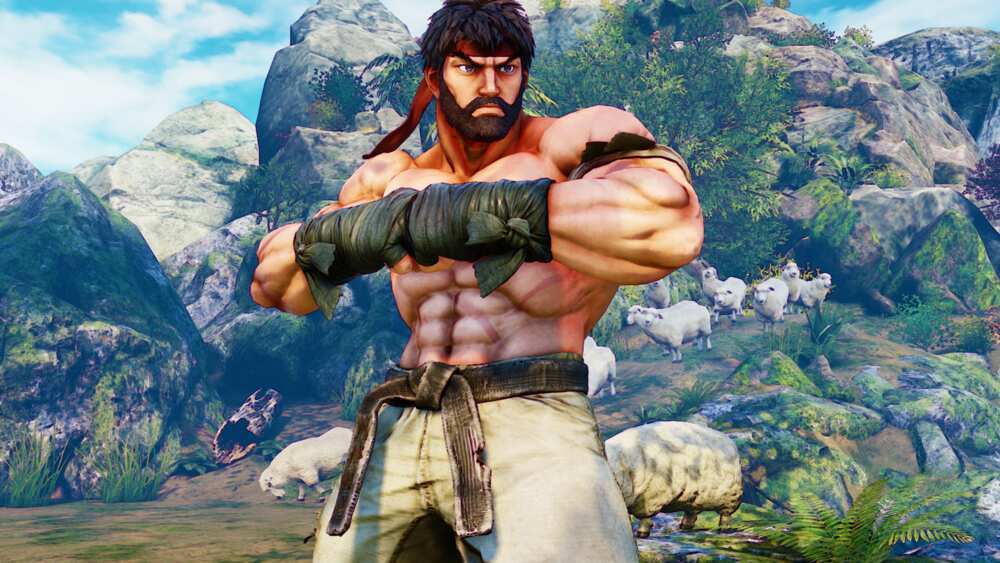 Ryu is an icon who has spanned decades. While synonymous with the Street Fighter franchise, he has also gone toe-to-toe with The Darkstalkers line-up and half of the Marvel stable, only to emerge unscathed and victorious nine bouts out of ten.
15. Solid Snake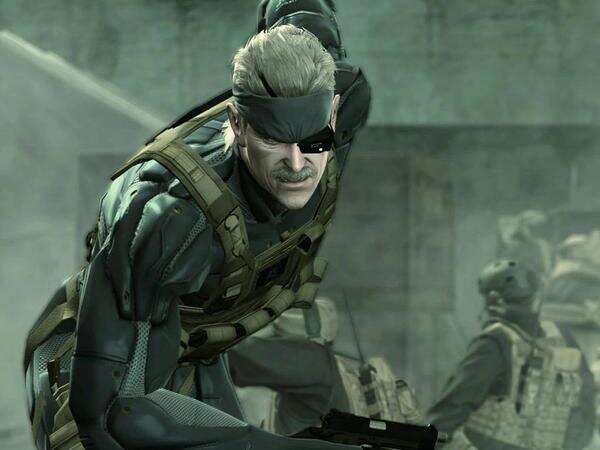 Solid Snake is pensive and prurient, surly and sardonic, paradoxically antiwar yet military-minded.
He is an eccentric, identity-scrambled mercenary genius whose strengths and foibles make him one of gaming's most enthralling antiheroes.
16. Leon Kennedy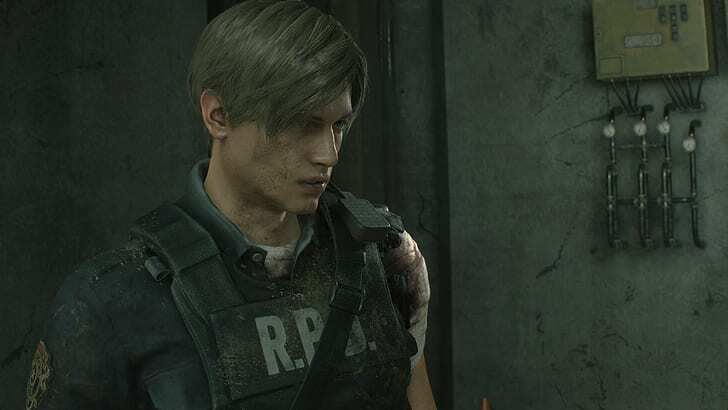 One of two playable characters in the first sequel to Capcom's groundbreaking Resident Evil, Leon Scott Kennedy's debut saw him stumbling across a T-virus outbreak in Racoon City.
He battled an army of brain-hungry ghouls and escaped the condemned town in one piece. Not bad for a rookie cop on his first day on the job.
His crowning moment is Resident Evil 4, a sublime adventure that rebooted the survival horror genre for a picky next-gen audience.
17. Big Daddy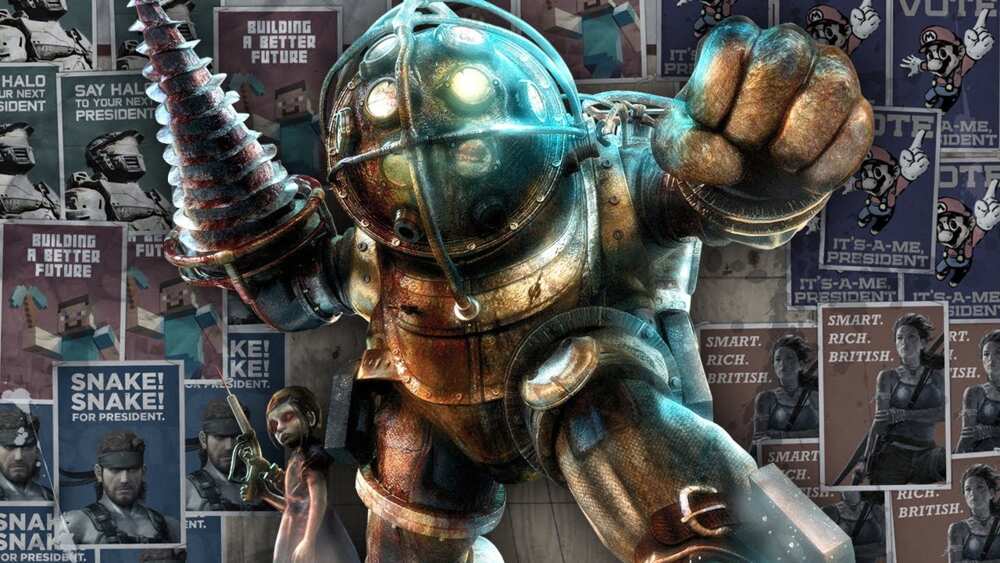 Big Daddies are genetic monsters who are welded to their suits, stomping around with a giant drill and protecting their darling little sisters.
They are fascinating relics of an age gone by, created with such love and attention to detail that they are not only fun to fight but exhilarating to play.
18. Nathan Drake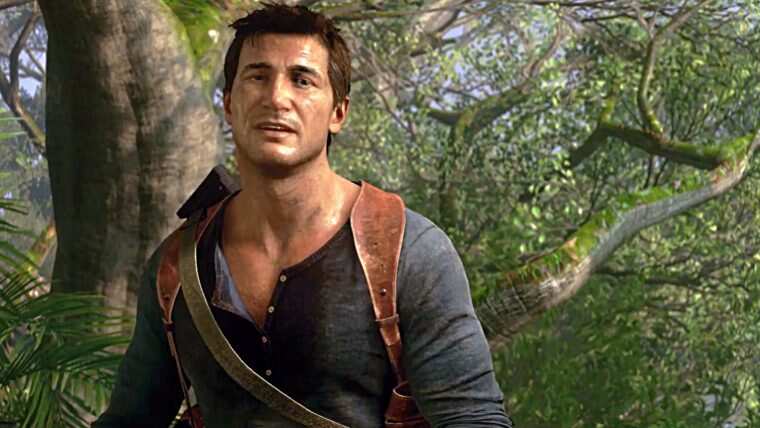 Nathan Drake's day job is lobbying grenades around ancient ruins, firing AK-47s from the top of Himalayan mountains, and desecrating World Heritage Sites.
He does it with a genuine sense of self-awareness, pointing out how ridiculous it is and dropping genuinely hilarious wisecracks.
19. Marcus Fenix
Marcus Fenix is the gruntiest and muscliest of all the marines in all the alternate galaxies. He makes you think you are the toughest cookie in the jar. However, he is pretty hard to beat.
20. GLaDOS
GLaDOS (Genetic Lifeform and Disk Operating System) is the central core of the Aperture Science computer-aided enrichment center, which forms the locale for Valve's seminal puzzlers Portal 1 and 2.
This masochistic video game character just loves to watch you suffer as he shares a ton of odd personal information along the way. He acts as a consistent antagonistic force in the Portal games.
In the present-day world, there are countless successful games with amazing characters. Which among the iconic video game characters above is your favorite and why? Share with us in the comment section.
Source: Legit.ng