30 second date ideas that will make it even better than the first
Congratulations on making it through your first date and scoring another! We all know how nerve-wracking and awkward it can be. Now that the small talk is out of the way and you are sure that the two of you have some chemistry, you need to know about the best second date ideas.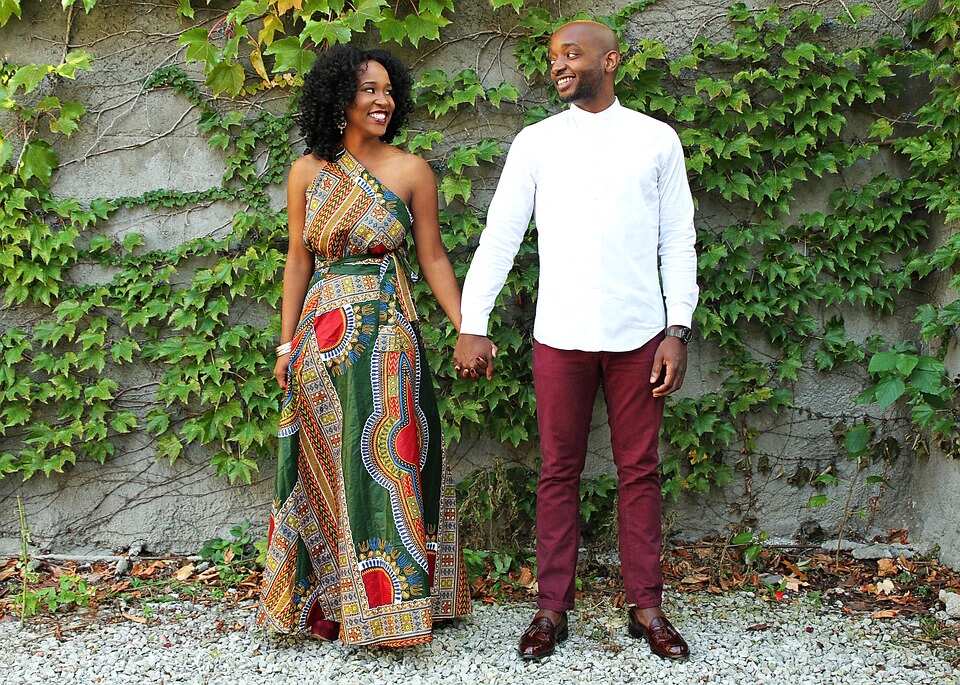 Finding a person who is worth pursuing is an exhilarating experience. Since the first meeting went well and the two of you ended up scheduling another, we have various exciting second date ideas that will make your connection deeper.
This is your opportunity to make a real statement, not just an impression. We are here to help you think out of the box for your second meet-up.
Best second date ideas
It is indisputable that the first day of meeting someone you are interested in indicates whether you are compatible enough to meet a second time. Usually, the bar for the first meeting is lower than the second.
On the other hand, the second meeting is crucial because it sets the stage for how a potential relationship might unfold. It is meant to ascertain that the impression that you got about each other on the first meet-up is accurate.
Ordinarily, the expectations are higher for the 2nd date, but you should not worry because we have good second date ideas to wow you love interest.
1. A ferry or boat ride
There is something irrefutably romantic about being on the water. It sets the mood for romance and is one of the best things to do as a couple. If you reside close to a water body, you can take a ferry ride or rent a rowboat.
If you wish to go all out, you can even hire a yacht for the big day. Another good alternative would be to have a dinner cruise.
As you coast on the water waves, you have the chance to focus on making your connection deeper. You can even say a few romantic and sexy things to make the ride unforgettable, but do not go overboard with the sexy talk.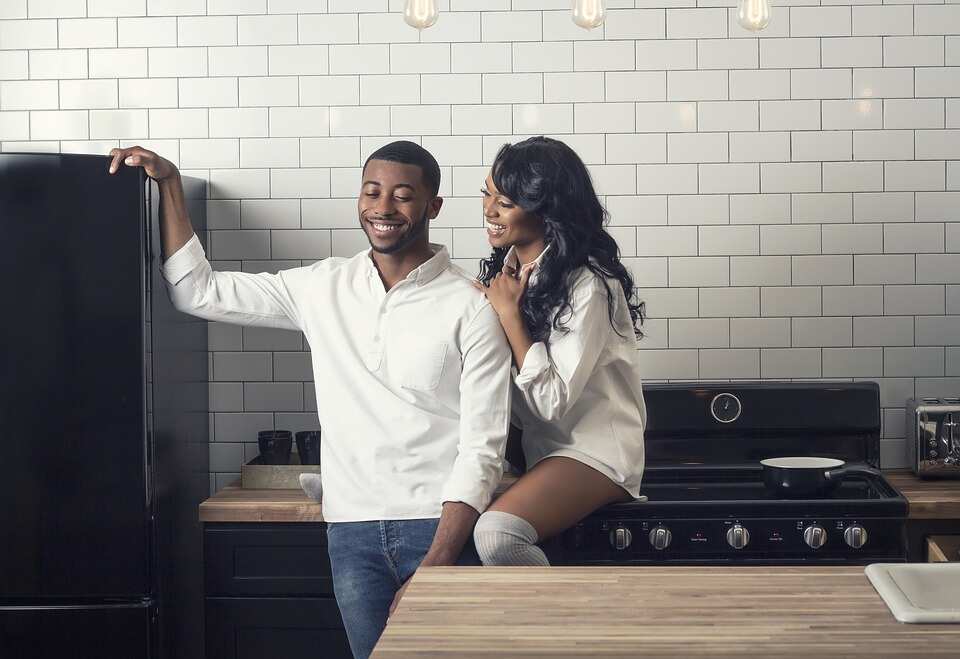 2. Prepare a meal together
Most people bond over a meal on their first meeting. If the two of you enjoy cooking, preparing a meal together is one of the best 2nd date ideas to try. You can agree to make a simple or even a gourmet meal.
Why is cooking together one of the top rainy day second date ideas? It is a good idea because it tests your compatibility as you work together to come up with something delicious without having to go outside in the rain.
Enjoy the meal together as you chat about different issues. Make sure you get a good laugh while at it and perhaps cuddle after the meal as you listen to the thunder and pouring rain.
3. Go on a special scavenger hunt
What should I do on a second date? You can create a scavenger hunt for an unforgettable experience. This is one of the best second date ideas for college students who are on a budget.
Creating a scavenger hunt allows your personality to shine. The good thing about this is that anyone can make it using readily available materials. As you do the hunt together, your ability to collaborate and your patience are tested.
If the budget allows, you can hire a service to create one for you using personalized materials. Most people are happy to see their love interest's adventurous spirit.
4. Do a karaoke or open mic night
If you still do not know what to do on a second date, try doing karaoke or open mic night. This is one of the crazier but fun date ideas, especially if you are into music.
Find a local place that holds either of the two and make the necessary arrangements. You can either do solo or duo acts. The best thing about either karaoke or open mic events is that they push you out of your comfort zone.
5. Hiking/skiing/ice skating
2nd dates are great because they allow you to be creative and adventurous. You can organize to go hiking in one of the hills or mountains.
If you reside in a place that has snow, try skiing or even ice skating together. These activities offer ample time to chat but at the same time relieve you of the pressure to keep the conversation going.
6. Stargazing
Stargazing will definitely earn you more points in the romance department. All you need is a cozy blanket, a star map, snacks, and your favorite drinks.
Besides being romantic, it offers you the chance to talk more about yourselves. Some of the questions to ask on a second date as you chat are:
When was the last time you cried?
If you could change anything about yourself, what would it be?
If you could go back and do anything in your life over again, what would it be?
What is the scariest thing you've ever done?
What are the top three most defining moments in your life?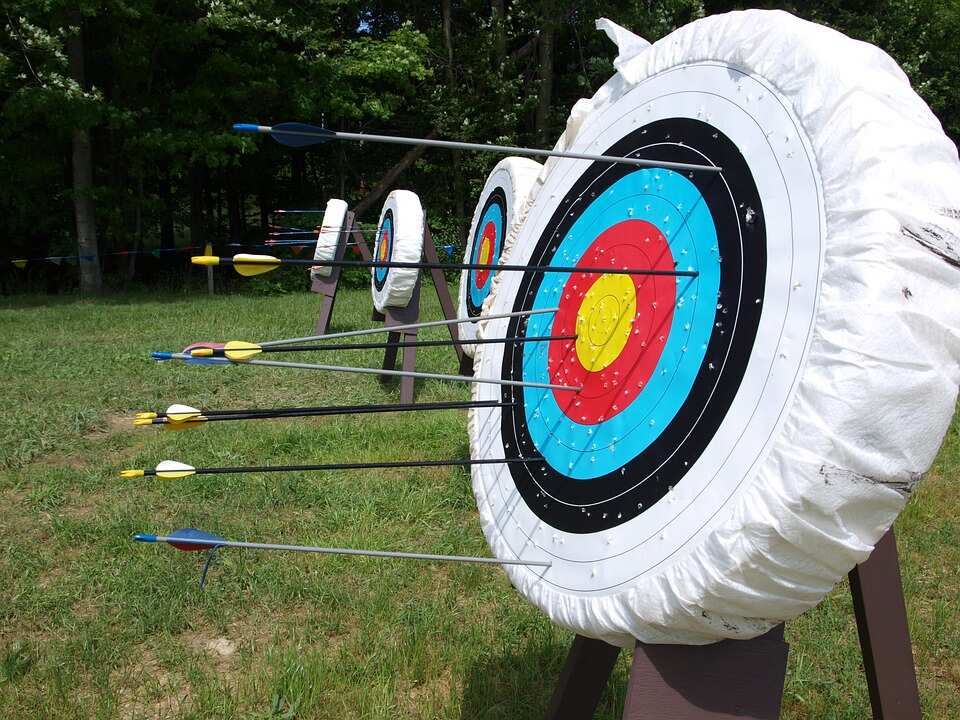 7. Go to an archery range
This is a fun idea for people who love challenges. Archery is not easy, especially for first-timers, but it is always a good idea to learn a new skill together.
8. Visit a local winery or brewery
Today, more wineries and craft breweries offer tours and product tastings at affordable prices. Besides just drinking, you will get to learn how your favorite drinks are made and, at the same time, support a local business.
9. Attend a party together
Is it too early to introduce your love interest to your friends and vice versa? For some, it may still be early, but it is not a crime to do it. If you are comfortable introducing your love interest to your crew, go ahead and do it!
Attending a fun party allows you to see how the other person gets along with your friends or how they interact with theirs. You will undoubtedly learn more about your date. You may even choose to host a party and have your friends over.
10. Zip-lining
The second date should deepen the bond between two people. Zip-lining is a great activity to do because it does not require one to be super athletic, but the two of you get to share an adrenaline-inducing adventure.
11. Drive somewhere
People who enjoy travelling will, without a doubt, enjoy taking a drive together. It is one of the most relaxing second date ideas ever.
It is wise to have a destination in mind before you embark on the drive. Have a great playlist and remember to carry your favorite snacks and drinks.
Do not forget to converse during the trip. Talk about the places you have visited before, and share a little more about yourselves.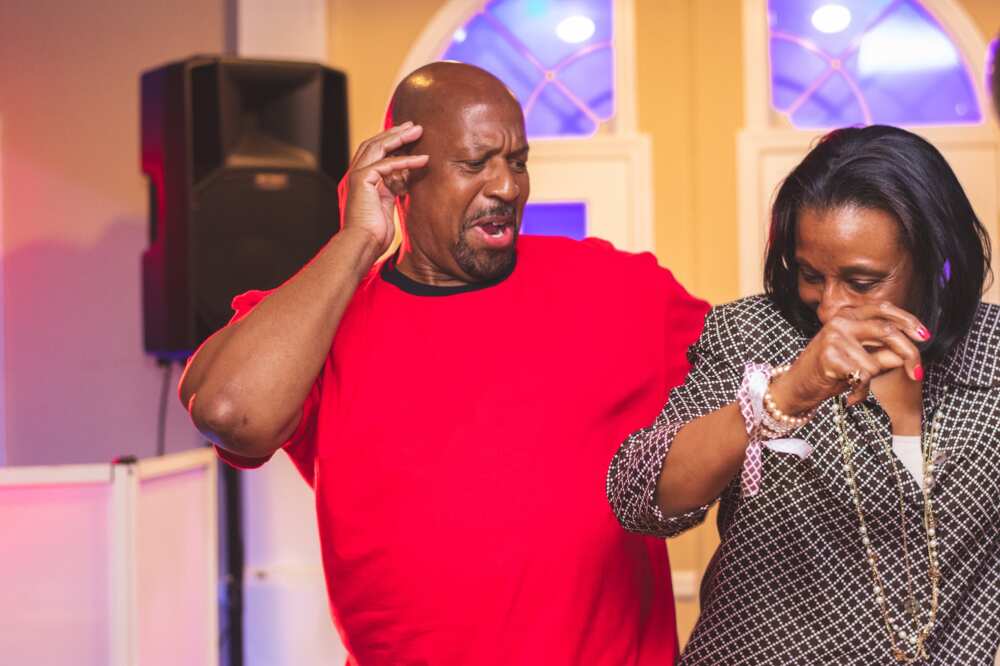 12. Go dancing
Anyone can dance even if they think they are bad at it. Hitting the dance floor together is not only fun, but it helps you to bond. Dance to any music genre and style that you wish because the ultimate goal is to have fun together.
13. Swimming
If there is a swimming pool, a lake or river close to you, you should definitely go for a dip together. You can even compete to see who is a better swimmer. If the swimming pool is open after dark, try night swimming. It is more intimate and romantic.
14. Rent bikes
Riding bicycles together is cute, and is also a way of exercising together. It is a good choice for both people who live in cities and those from the countryside.
If you are afraid of riding on the open road, you can find trails that have more shade. Riding off into the sunset is more romantic.
15. Visit the zoo or aquarium
This is a fun option for a creative setting as you interact. It is exciting to see animals in zoos or animal parks, and the blue lights of an aquarium are also romantic.
16. Go to a live music show
This is an activity that requires some research, so do your due diligence beforehand. Find out the bands or musicians that will be playing at a particular venue and also be aware of the musical tastes of your love interest.
If your lucky star is shining and their favorite musician or band happens to be in town, you can get tickets to the event beforehand. To make it more fun, have dinner together before attending the live show.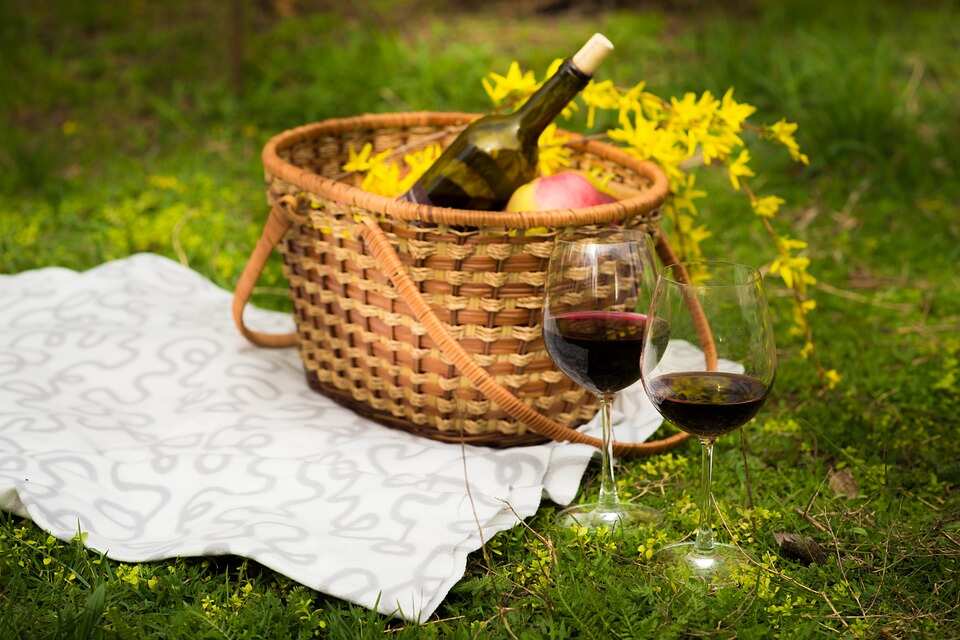 17. Take a picnic to the local park
This idea may sound traditional, but is a true classic. Carry with you a blanket and some snacks and go on a picnic. After eating, you can lay back in the sun and watch the skies.
Picnics offer an excellent chance for talking about different things, so make sure you get to know your love interest a little deeper.
18. Go-kart racing
If the two of you love adrenaline-inducing activities, try go-kart racing. Enjoy trying some of your favorite Fast and Furious turns and see who is the better racer.
19. Go to a food festival
Enjoy each other's company as you sample various foods at a food festival. Generally, well-fed people are happy, so the two of you will definitely have fun together. Make sure you try foods you have not tried before.
20. Ride scary roller coasters
Visit an amusement park together and take all the scary rides to create memories that will last a lifetime. In the process, you will have a good laugh.
21. Paintballing
Go to paintball park and shoot at each other with the paintball guns. This will bring out your competitive side, and you will learn how your love interest deals with loss.
22. Attend a sporting event together
You can go to a baseball, football, hockey or even basketball game within your locality together. Make sure to cheer on local talent. This is an exciting thing to do if both of you love sports.
23. Take a dancing lesson
You can choose any type of dance that you are interested in and sign up for a class together. At first, things may be a little awkward because you are both learning a new skill.
Within a few minutes, you will get the hang of it and have fun together. Learning new moves will give you a sense of achievement, and it will enhance the connection between the two of you.
If dancing is not your thing, you can take a class together in your area of interest, for example, cooking or art class.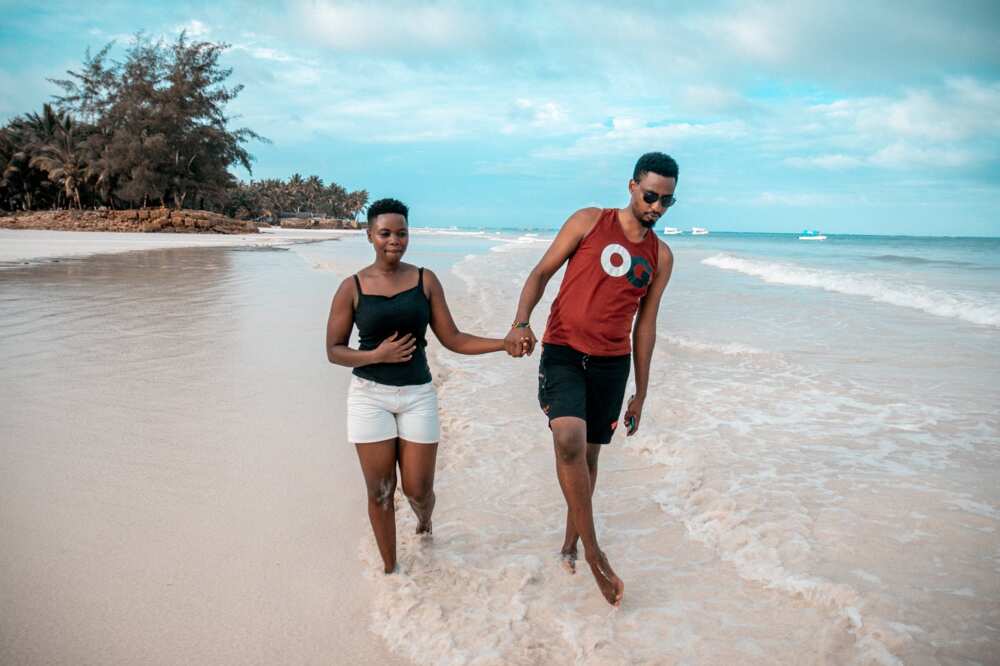 24. Go to the beach
The ocean has a way of bringing out the carefree spirit in each one of us. Visiting the beach together is very romantic. Make it more fun by taking a walk together in the sunset.
If you wish, you can play a game on the beach. Remember to take many pictures of this fun activity.
25. Go on a double date
If you are both outgoing and feel comfortable hanging out with another couple, plan for a double date. You can choose your best friend and their better half or even the mutual friend who introduced the two of you.
You can make homemade cocktails, go on a picnic, or even grab dinner together. This offers you a chance to observe how your potential girlfriend of boyfriend interacts with other people.
In addition, double dates can make conversations flow a lot more naturally.
26. Play mini-golf
Mini-golf is both competitive and engaging, and every human being can play it even if they are terrible in sports. As you play, you can have a meaningful conversation or share funny stories.
27. Horseback riding
Horseback riding is one of the most creative ideas. You will observe how your potential girlfriend or boyfriend behaves around animals.
You will also learn new things about horses and get to chat about something beyond work and family.
28. Visit an art gallery
Experiencing modern or classic art with someone you really like is fun. You will critic different pieces and learn more about the taste of your love interest.
Enjoy discussing one piece of art together before moving to the next. Be careful not to offend the other person as you express your opinions about different pieces.
29. Play pool together
Go to a bar with a pool table or another venue with a pool hall together. Challenge your potential girlfriend or boyfriend to a game. Make it more fun by flirting a little as you chat in the low-pressure environment.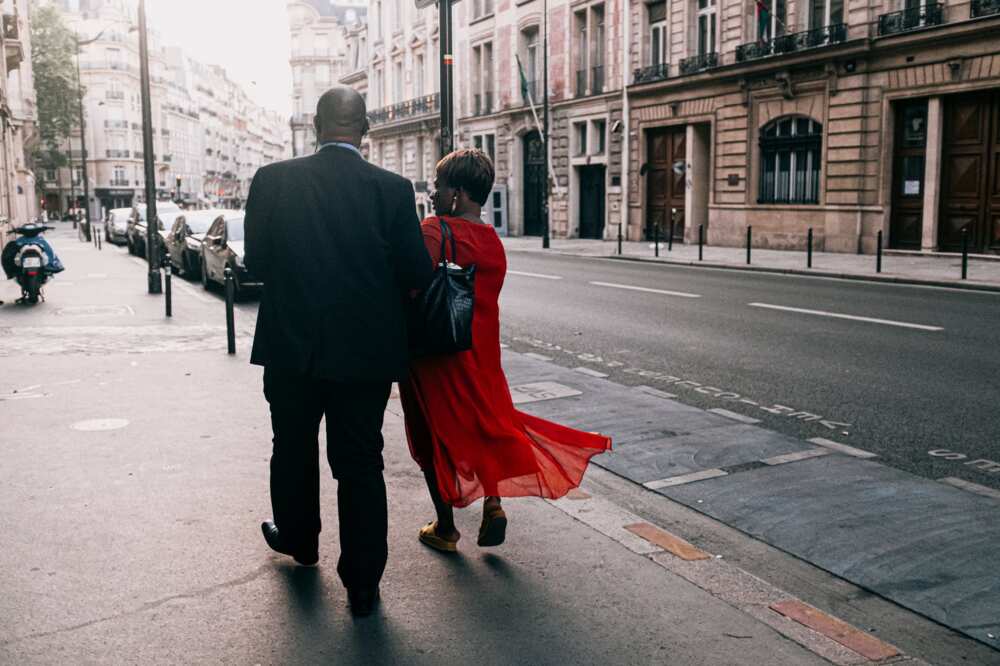 30. Take a stroll or run together
Having fun does not have to be complicated. If the two of you love nature or need some fresh air, take a stroll in your local park or neighborhood. This will offer you plenty of time to chat about different things.
If you are more adventurous, you can take a tour of an undiscovered neighborhood or explore the areas you have never been to before. If walking does not cut it for you, have fun running together.
Second date tips and rules
Meeting your love interest for the second time is exciting. As you prepare for that moment, here are some 2nd date rules and tips and rules that you must not forget.
Since you already know that you like each other very much, talk about your life goals and views. It is essential to have more meaningful conversations at this point to find out if their opinions on different issues match with yours.
What should a guy do on a second date? He should bring a more intimate setting. Unlike the first meeting where things are kept fun and light, a more intimate set-up is needed to help you see how intense your chemistry is.
Be a little more open with yourself. Share with them a few personal things about yourself and observe how they react. The person is worth spending time with if they find everything you say endearing.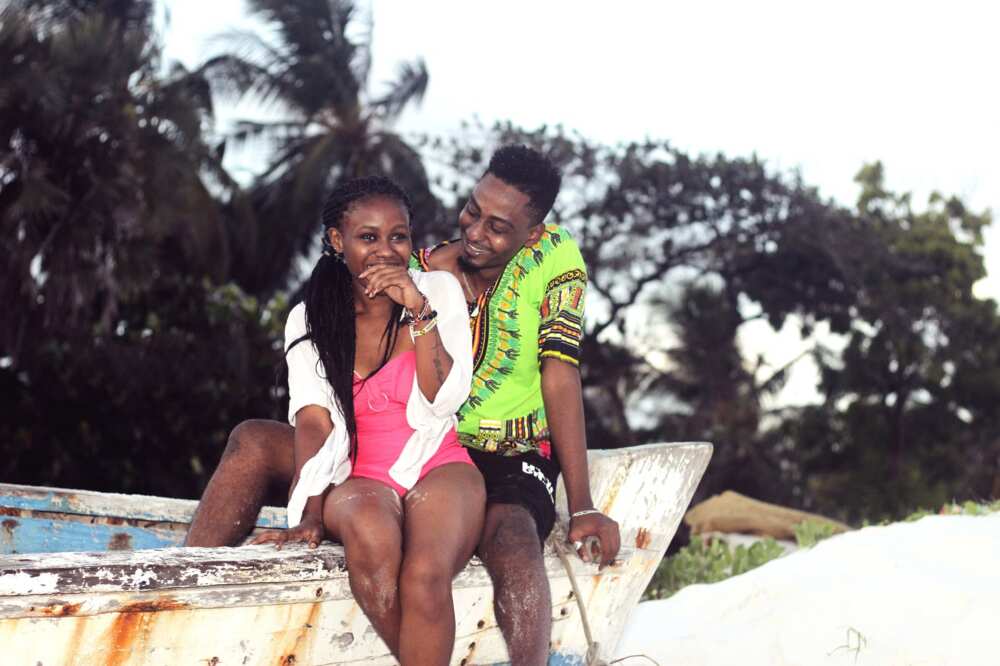 What should a girl do on a second date? She should be honest with her feelings, and so should her potential partner. Communication is essential for any successful relationship. Sharing your feelings will help you to determine if your love interest is good at communicating as well.
Be clear about your intentions of being in a relationship. This is the point to figure out if the person you like is serious about a relationship or looking for fun.
Tease them a little, but do not make fun of them. You do not want to hurt their feelings.
To make it more exciting, you can make the details of the second meet-up a surprise. Do not share what you are going to do or the venue beforehand. You will make a lasting impression if you take them to a place or plan for an activity that they mentioned on the first day you met.
It is essential to choose a quiet venue that allows you to hold conversations without strain. Remember, you are trying to know more about your potential girlfriend or boyfriend.
It is essential to get a feel of past relationships. This is a touchy topic to discuss, so do not directly ask about their past. You can tell a story that includes your ex and let them share their experience with you as well.
Be very attentive to body language. It will help you to gauge whether someone is still interested in you or not.
Always maintain proper hygiene. You cannot afford to make the wrong impression.
Bring out your true self. On the first meeting, there is almost always some pretending as you try to make a good impression. Bring out your true self.
Do not talk about being exclusive yet. You are still not committed at this point, so it is wise to avoid the official talk as the other person may feel burdened.
Can you kiss on a second date?
You sure can, as long as both of you consent to it, and it feels right. Ideally, the best time to kiss on a second date is in the least crowded place and at the end of the date as you say goodbye. However, it can happen at any other time as long as both of you are into it.
The above second date ideas are creative and fun for everybody. Try one or more of them for your subsequent meetings and let us know which ideas worked best for you in the comment section below.
Source: Legit.ng