Editor's note: In this Ramadan piece, Legit.ng's regional reporter in Osun, Ibrahim Akinola, explains what Islam says about giving amnesty to terrorists, bandits and kidnappers. He also analyses what Qur'an says about the penalty for whoever kills a fellow human being intentionally.
PAY ATTENTION: Click "See First" under the "Following" tab to see Legit.ng News on your Facebook News Feed!
All praises and adorations are due to Allah, the creator of life and death, the provider and sustainer of all his creations. He is the one that makes every soul to be sacred and every blood to be unique, special, and important. He decrees that no blood be shed except for murder or the one that terrorises the earth.
May the peace and blessings of Allah be on the soul of our beloved prophet, Muhammad ibn Abdillah, the greatest example to all.
To begin with, Islam forbids all forms of oppression, racism, tribalism, bigotry, terrorism, kidnapping, banditry, robbery, killing etc and Allah referred to all these vices as "Corruption and mischief on earth" while enjoining us to be among the good-doers.
"And cause not corruption ( nor mischief) upon the earth after it's reformation. Invoke Him in fear and aspirations. Indeed, the mercy of Allah is near to the doers of good" (Q7 vs 56).
Scholars have identified a non-contented soul (heart) as the basin of all vices. This automatically kills the natural light that comes with the heart.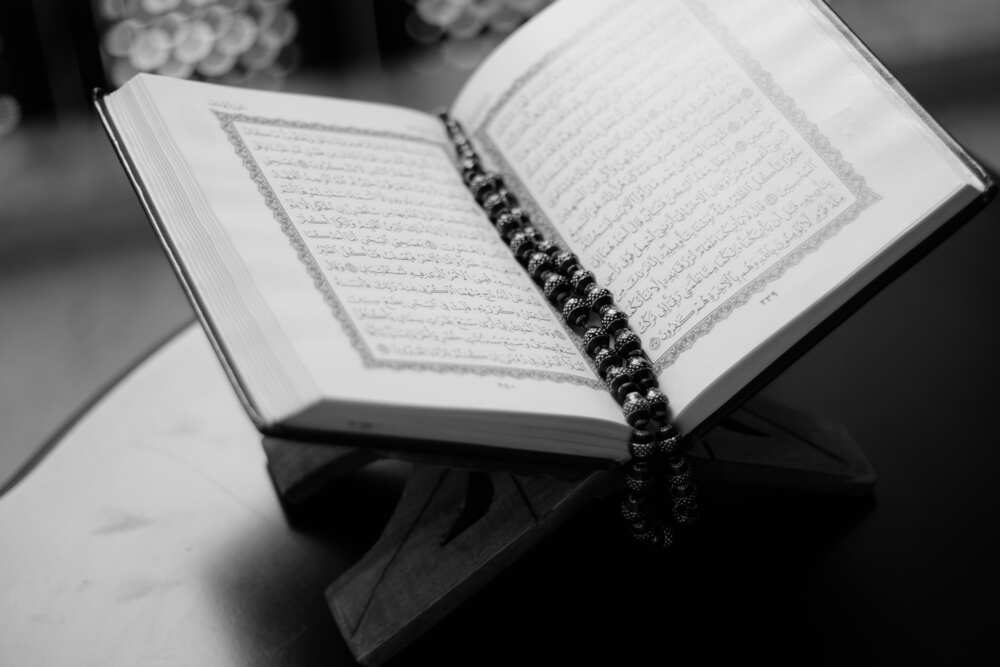 It leads to ignoble ignorance which fruits the poverty of thought and ideas, unhealthy competition, and unwarranted agitation. That is why a bigoted soul may read volumes of scriptural texts but will not understand or at most misinterpret.
"Allah has set a seal upon their hearts and upon their hearing, and over their vision is a veil. And for them is a great punishment. In their heart is a disease, so Allah has increased their disease, and for them is a painful punishment because they are habitual liars.
"And when it is said to them, do not cause corruption on the earth, they say we are reformers. Unquestionably, it is they who are the corrupters, but they perceive not" (Q2 vs 7,10 & 11). Such heart breeds envy, envy begets hatred which is the propeller of all social vices you can think of.
This is well captured and highlighted in the glorious Qur'an (Q5 vs 27 to 31) about the first killing on Earth, the killing of Abel by Cain, the two sons of Nabiy Adam( AS) because of worldly gain.
This is well captured and highlighted in the glorious Qur'an (Q5 vs 27 to 31) about the first killing on Earth, the killing of Abel by Cain, the two sons of Nabiy Adam( AS) because of worldly gain.
"And recite to them ( oh Muhammad!) the story of Adam's two sons, in truth, when they both made an offering ( to Allah) and it was accepted from one of them ( Abel) but was not accepted from the other ( Cain). He ( Cain) said (to Abel, his brother) "I will surely kill you." He ( Abel) replied "Indeed, Allah only accepts from the righteous ( who fear Him).
"Abel continued: if you should raise your hand towards me to kill me, I shall not raise my hand towards you to kill you. Indeed, I fear Allah, Lord of the worlds.
Indeed, I want you to carry my sin and your sin ( by killing me) so you will be among the companions of the (hell) fire. And that is the recompense of wrongdoers. "And his (Cain) soul permitted to him, the murder of his brother, so, he killed him. And he became among the losers.
PAY ATTENTION: Get the Latest Nigerian News Anywhere 24/7. Spend less on the Internet!
Then Allah sent a crow searching ( i.e scratching) in the ground to show him how to cover the nakedness of his brother ( i.e how to bury him). He (Cain) said: "O woe on to me! Have I failed to be like this crow? and cover (the body of my brother)! And he became of the regretful."
Several points can be underscored from this beautiful passage, among which are: The first blood that was mischievously shed involved a brother killing his own brother for worldly gain only, nothing more.
Based on this, it may not be out of place to opine that the killings across the globe today are more of perceived worldly gain, nothing more, though, they may be well covered under the garments of diverse reasons.
Did he (the killer) achieve his aim? No, but regrets, eternal doom, and destruction. This is why Allah warned us of these vices especially the killings, terrorism, and oppressing others because these same fates of Cain await the doers!. To be continued.
Meanwhile, Legit.ng had previously reported explained the Islamic ruling on lockdown during coronavirus pandemic.
NAIJ.com (naija.ng) -> Legit.ng We have upgraded to serve you better
Market Survey: Why Are Prices of Foodstuff, Fruits Always High During Ramadan? | - on Legit TV