Ramadan Day 6: Islamic ruling on lockdown during COVID-19 pandemic
Editor's note: In this Ramadan piece, Legit.ng's regional reporter in Osun, Ibrahim Akinola, explains what Islam says about lockdown during a pandemic such as coronavirus.
All praises and adorations are due to Almighty Allah, the only Lord of the worlds. We seek His peace and blessings upon our noble prophet, Muhammad, the son of Abdullah (SAW). May Allah forgive us all and cleanse the world of the current calamity ravaging us.
It has been a tradition of the creator of everything, Allah 'Subhanahu Wataala' to afflict mankind or some certain people with one calamity or the other including plaque of epidemic or pandemic proportions primarily for two reasons.
First, to warn them of their evil ways and unwarranted arrogance with a view to humbling them and reverting them back to their creator in utmost submission and remorsefulness.
Second, to destroy and ruin them completely if they prove too stubborn and incurable of their vices. Evidence for this can be found in the glorious Quran, Suratul Ahqof (Q 46 vs 27).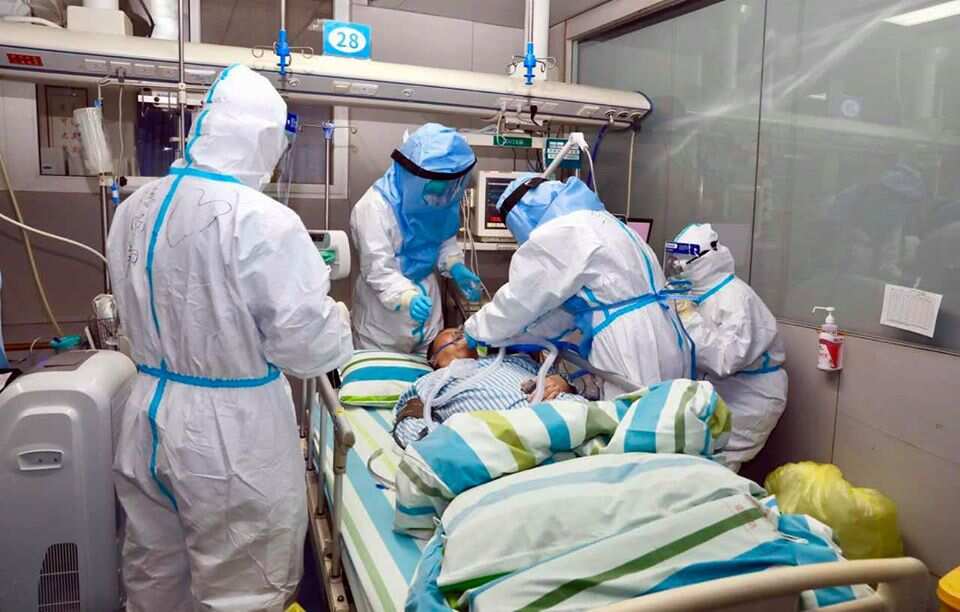 "We have indeed destroyed those in your vicinity from the people of the city (village) and we have explained to them in very clear terms, our signs perhaps they would be returned to Allah from their evil ways," (Q 46 vs 27).
So, the Covid-19 pandemic is not an exception. It's basically an affliction from our creator to show mankind how weak and feeble we are and that we all depend on Allah alone for every need notwithstanding our celebrated technological advancement.
Islam as the only religion which has practical and reasonable solutions to all human problems, being physical or metaphysical, prescribes certain measures to be put in place in the scourge of an epidemic or pandemic. Not surprisingly, many health organisations including the World Health Organization (WHO) have been openly adopting them.
Our beloved prophet had told us some do's and don'ts that would easily help to tame the scourge and escalation of plague over 1,400 years ago. Among the most important of these is the lockdown.
He commanded us in a beautiful hadith in the book of medicine in Sahih Al-Bukhari as reported by Usama bn Zaid: "If you heard of a plague in a land, do not go there, and if it occurs in a land in which you're, do not run out of place."
Our revered scholars have been able to extract some wisdom from this single saying of the prophet.
This is simple societal isolation and quarantine prescribed by Islam. Unfortunately, people find this simple advice from the prophet too difficult to uphold including the Muslims, both the leaders and followers alike.
Strict adherence to this hadith would have saved us a lot. Assuming the federal government has yielded to the flight restrictions advice from the various quarters from the outset, perhaps we would have saved ourselves these avoidable stresses.
Many of us are extremely stubborn, instead of staying at a place, we engage in frivolous outings and running from pillar to post. Where are we running to? Perhaps people think they can run away from Allah or death?
Islam has advised us to stay where we are in a situation like this. Unfortunately, as people are running around, they are endangering the lives of others and they may even be running to death.
Allah Subhanahu Wa Taala tells us in Suratul Bakora, Quran 2 vs 234, the fate of some people who were running away in fear of death from a plague that befell their city.
"Haven't you seen (had knowledge of) those who sneaked out of their homes during a plague, they were in thousands for the fear of death? Allah said unto them ' Die all of you' (they all died immediately). Then, I resurrected them After the prayer of their prophet, prophet Izkeel or Ezekiel. Truly, Allah is very generous to mankind, but indeed, the majority of them are ungrateful"
So, obeying the government lockdown directive at this trying time is not out of Islam, rather, it is direct obedience to Allah and His messenger.
We pray to Almighty Allah to forgive us and heal the whole earth of this novel virus. Wassolatu Wasslam ala Rosulillah.
Meanwhile, Legit.ng had previously explained four key important things every Muslim should know about Sahuur (pre-dawn meal) as Ramadan 2020 fast continues.
NAIJ.com (naija.ng) -> Legit.ng We have upgraded to serve you better
Market Survey: Why Are Prices of Foodstuff, Fruits Always High During Ramadan? | - on Legit TV
Source: Legit.ng