Ramadan special day 1: An-Niyyah, making intention for fasting
All praises are due to Allah (SWT) for sparing our lives to yet witness another blessed month of Ramadan with sound health and mind.
We beseech Him to make it an easy task for the Ummah, accept it as an act of Ibadah and make it count among our good deeds.
On every occasion of the blessed month of Ramadan, Legit.ng brings you daily admonitions and reminders on important things we should observe during the blessed month of Ramadan, and today we are going to be talking the first thing which is intention.
An-Niyya (Intention) before Fajr
Making intention for fasting the month of Ramadan is compulsory and a condition for the authenticity of ones fast.
Prophet Muhammad (SAW) said: "Anyone who didn't sleep with the intention to fast won't have the reward of the fast." (Reported by Nisaa'i 4/196)
This means anyone who deliberately didn't make the intention of fasting from the night the Sultan announced the calling of Fajr Prayer on the first day of Ramadan will not earn the reward of fasting that day.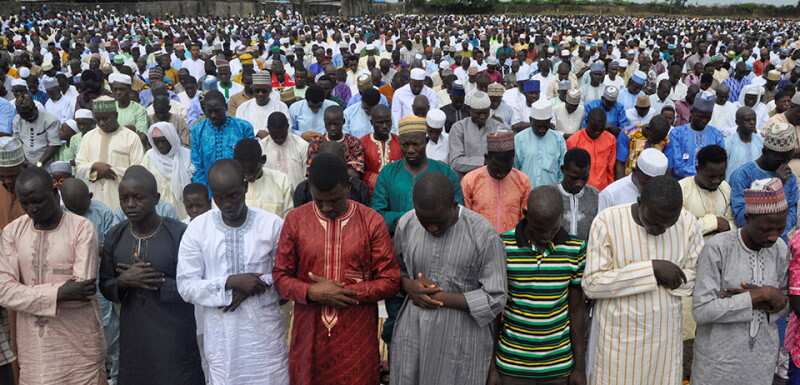 Making intention is an act of the mind, there is no need to say it out. Uttering it is not part of the teachings of the Prophet (SAW) even if some see it as good.
Someone who only woke up to take his Sahuur has systematically made the intention and it is sufficient, there are no authentic words, texts, or hadiths for making the intention, it's completely an act of the mind.
One intention made on the first day of Ramadan is sufficient for the rest of the month. [Zaadu-Sa'im pg 15]
What is the ruling of someone who didn't know Ramadan moon has been sighted until daybreak?
Sali Al-Hilaaly and Aliy Hasan Ali Abdul Hamid brought in their Book Sifatu Saumun-Nabiy fi Ramadan Pg 30-33 that whoever wakes up in the morning, eats and drink but gets to know it's already Ramadan should stop eating, start fasting from then and that is sufficient for him.
The compulsion of making intentions would be taken off him/her because of ignorance and there is nothing he/she can do in that state and it is not deliberate.
The reason is based on the Hadith of Aisha (RTA) where she said: "The Messenger of Allah (SAW) ordered fasting on the day of Ashuura and when Ramadan was made compulsory, it became voluntary for whoever wants to fast should, and whoever does not should not."
Salamata bin Akwa (RTA) also said: "The Prophet of Allah (SAW) ordered a man from the clan of Aslam to announce to the people that whoever has eaten should stop and start fasting for the rest of his day, and whoever hasn't eaten should start fasting as it the day of Ashuura."
PAY ATTENTION: Get the Latest Nigerian News Anywhere 24/7. Spend less on the Internet!
So since Ashuura was compulsory before it was abrogated and they were ordered to hold their mouths and continue fasting and it's okay, then Ramadan is also the same and the ruling has not changed.
Allah truly knows best.
Meanwhile, Legit.ng had previously reported that the Nigerian Supreme Council for Islamic Affairs (NSCIA) announced that Ramadan would start on Friday, April 24.
It was reported that the NSCIA president-general and Sultan of Sokoto, Muhammad Sa'ad Abubakar, announced this on Thursday, April 23.
He confirmed that the new moon was sighted on the evening of Thursday, April 23, which indicates that Ramadan would commence on Friday, April 24, in Nigeria.
NAIJ.com (naija.ng) - Legit.ng We have upgraded to serve you better.
Why I don't celebrate the new year as a Muslim | - on Legit TV
Source: Legit.ng