Fun things to do on your birthday when you are stuck at home
Every year, people look forward to their birthdays. Such days bring together friends and family and there is always something fun to do together. What happens when, for one reason or the other, you cannot celebrate your big day with others? During this pandemic, here are fun things to do on your birthday while you stay indoors.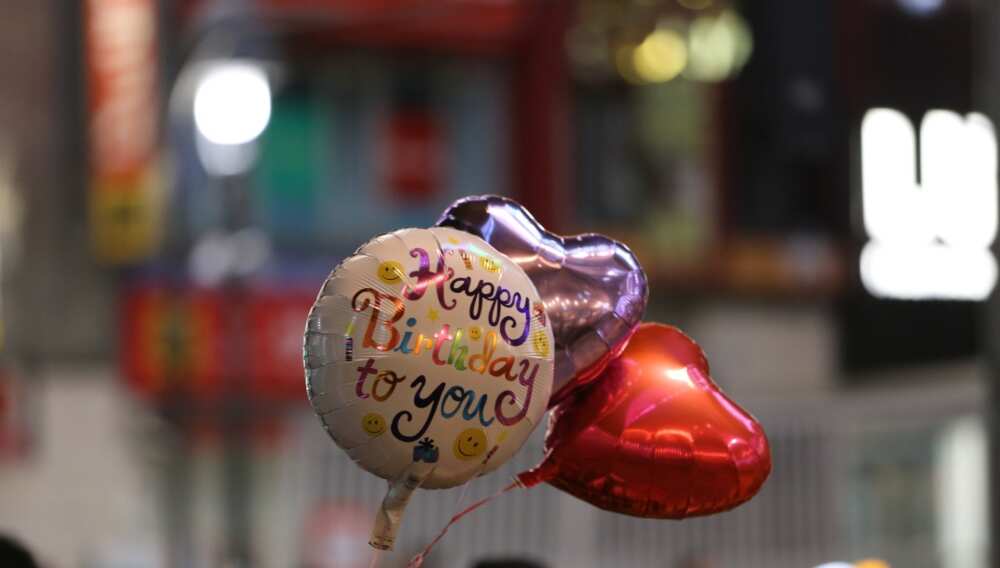 The truth is, celebrating a birthday alone can be quite boring. What's even worse, milestone birthdays cannot be ignored. If you are looking for fun birthday ideas for a 1st, 18th, 40th, or any other milestone birthday that cannot be missed despite the current restrictions on outdoor activities, here is a comprehensive list of activities to try.
20 fun things to do on your birthday at home
At one point or another, you have heard someone say," I don't know what to do for my birthday!" There are millions of people who find themselves in this situation.
What are fun things to do on your birthday? We compiled fresh birthday celebration ideas you can do at home or with friends online.
20. Hold an online party
The world has no shortage of tools, apps, and software for video conferencing. It's time to leverage the power of technology to celebrate your big day. In an instant, you can connect with all your friends and family around the world on Skype, FaceTime, Instagram, and Zoom.
19. Play a game with friends
Getting stuck in the house does not hinder you from playing fun games at home with friends. Using online platforms like Zoom and Skype, you can play games that will have you moving all over the house.
A scavenger hunt finding different things in your house is a fun choice. You can award points to the first person to find a yellow T-shirt or mug and showing it on screen.
18. Take the party to your friends
You can spread the cheer to all your friends. Come up with a celebration package that you can send to your friends. It can have anything; takeout food, snacks, flowers, a piece of cake, a drink, or a card.
On the day of the celebration, have the package delivered to them. If your friends live far away, find a delivery service near them.
17. Play a custom game on Kahoot!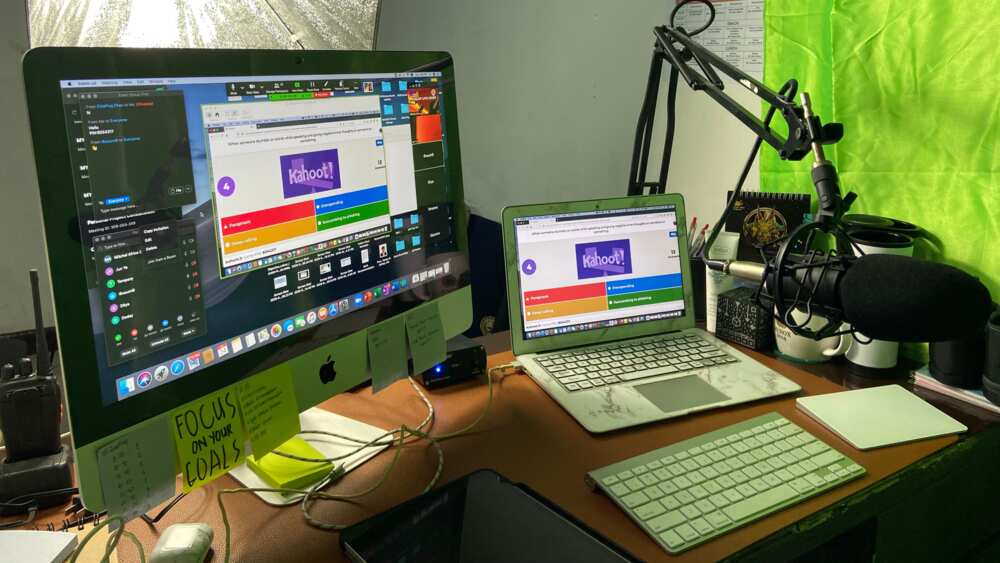 Kahoot! is a platform that allows you to play trivia games online. It is a favorite break activity for conferences and seminars to help reinforce learning.
Kahoot! works like a game show, the highest points are awarded to the fastest correct answers. The points keep decreasing for each consecutive response. Wrong answers get zero.
You will need a good connection and fast responses to win. After each round, the scores are displayed, and you can proceed to the next.
16. Watch a movie with friends
Streaming platforms like Netflix have a feature that allows you to watch a movie with a group of friends. The same feature allows you to have a live chat on the side of your screens where you can talk about the movie.
This allows you to take breaks at the same time by simply pausing the film, so you don't get back to spoilers in the chats. This can be a great follow up activity after a virtual party.
15. Make a photo collage of friends in costumes
You can ask your friends to dress up for your virtual party. Come up with a dress code that appeals to both you and your friends. You can decide that everyone should dress as their favorite author or movie superhero.
When the party is over, ask each of your friends to send you a bunch of photos in that outfit. Use the collection of all these photos to make an album for your birthday.
Despite being stuck at home, photographs like these will serve as lasting reminders of your birthday at home.
14. Have a sing-along
The COVID-19 pandemic has forced many states to enforce a lockdown, where people are not allowed to go out of their homes. During the total lockdown in some cities in Italy, the world witnessed whole neighborhoods come out to sing together. People stood on their balconies while others sang from their windows.
If you are feeling down on your big day, call out your neighbors to sing your favorite songs from a distance. This is a nice gesture that could bring the neighborhood together and make your day memorable.
13. Play virtual karaoke
Karaoke is a fun pastime. The best part of karaoke is that you and your friends do not need to be in the same place to enjoy it. You can have karaoke on Instagram Live.
As the host, you get to select one friend at a time to join the session and sing. Virtual karaoke can also be done on Zoom and Skype. It can be made better if you have someone that can play a musical instrument join you.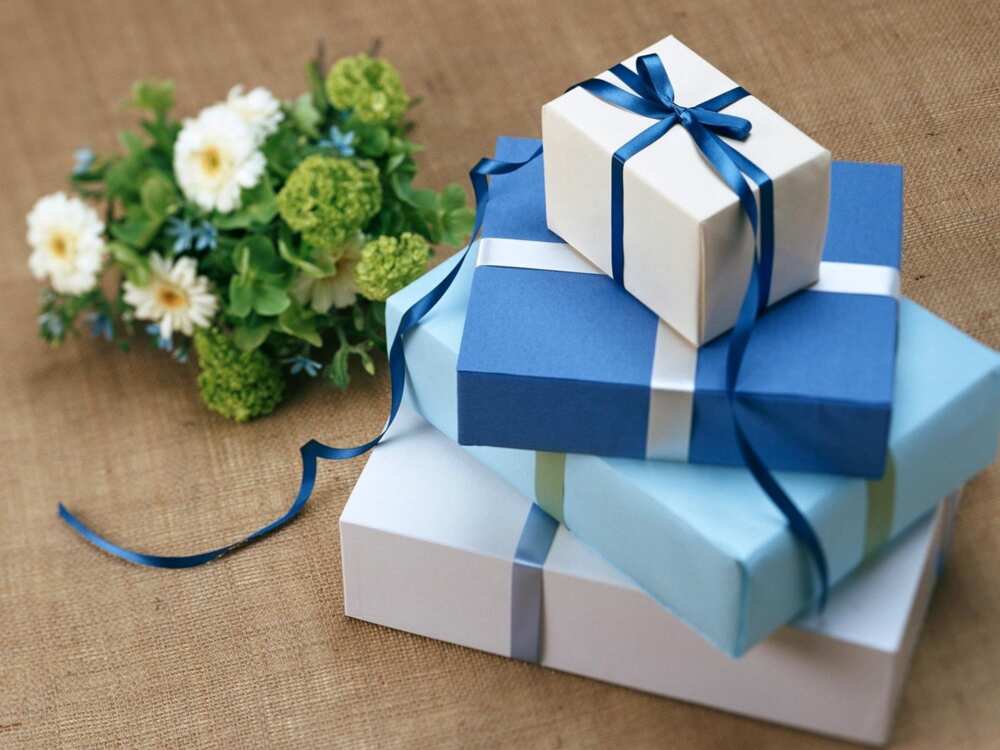 12. Doorstep-delivered gifts
If your loved ones cannot be with you for your big day, you can still get the gifts they got you. Give your shipping address to those closest to you so they can send their presents to you. After receiving the gifts, do not forget to send a thank you message to all your friends and family members.
11. Help other people online
Charity begins at home. Many people find satisfaction in helping others. At a time when you are stuck at home, your options are greatly limited.
There are certain services and organizations such as Be My Eyes that allow you to offer help to people remotely. Be My Eyes has a mobile application that connects visually impaired individuals to volunteers.
As a volunteer, you can help the visually impaired do all sorts of things from picking outfits to using a TV remote. As a first-timer, it may take some time to get your first request so sign up to volunteer way before your birthday. Volunteering is one of the most uplifting things to do on your anniversary.
10. Play a drinking game
This is one of many fun birthday ideas for adults who fancy taking alcohol. You can play all sorts of drinking games with your friends to spice things up. Playing drinking games can accompany any of the activities already listed here.
9. Decorate for your birthday party
When you're stuck indoors, the free time before your party can be spent decorating your home. Decorating is fun and can get you in the mood to celebrate.
A decorated house makes for a great indoor photoshoot. It is also a nice background for any online video conferencing with friends.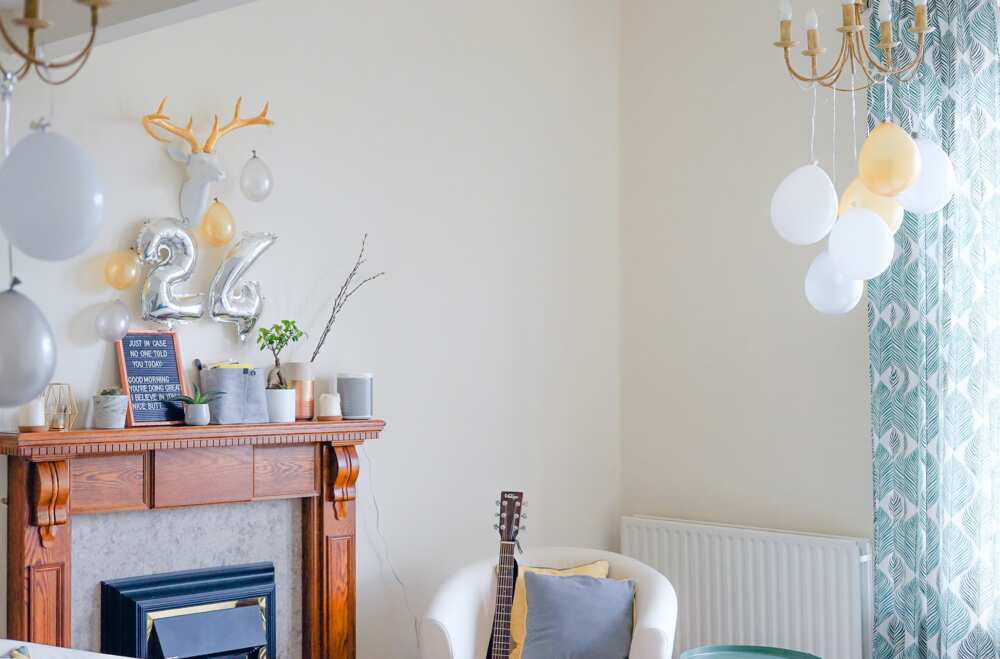 8. Birthday message jar
Ask your friends and family to write birthday notes about you. They can write what they like about you. The messages can be anonymous. Collect all these messages in a jar.
On your birthday, open a few messages at a time every hour. If you are friends with your neighbors, this jar can be put in the lobby so anyone can add a note. You should not do this during the COVID-19 pandemic.
7. Get a new playlist every hour
Everyone has a unique taste in music. Request each of your friends to make you a playlist. On your big day, you can listen to a new playlist every hour.
As the hour comes to an end, give your friend a call and tell them what you think about the playlist. This will be a very interesting experience.
6. Have a countdown
Countdown the days to your birthday for as many days as the age you will be turning. For example, if you are turning 30 on June 30th, your countdown starts on June 1st.
You can mark the countdown in all sorts of ways like posting a picture from each year. You can also post some of your favorite quotes or your most memorable moments as a child or teenager.
5. Say yes to everything
If you are a parent, you probably have a bunch of rules your kids have to follow. On your birthday, you can temporarily relax the rules and say yes to as many things as possible.
Let them have cake and cookies, try coffee or watch TV an hour longer than usual. Whatever it is, they will remember your birthday for it. You can take a day off from work or skip a workout or do some yoga. You can also dance, eat your favorite dessert, and just relax.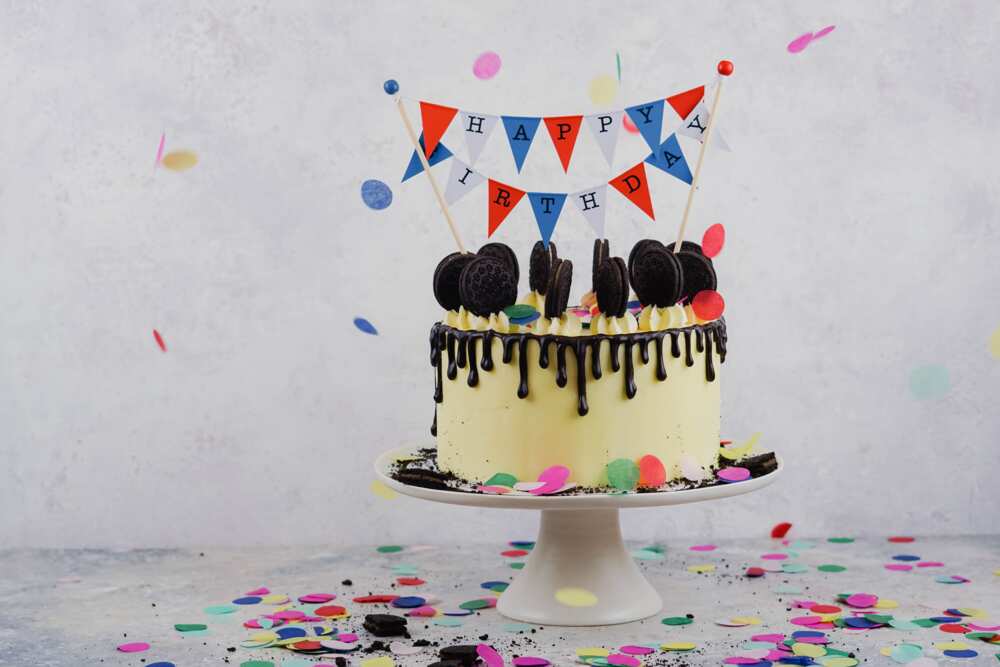 4. Get a cake
Eating cake is one of the best things to do for your birthday party. Buy a nice cake for yourself. If you can bake one, even better.
You can also find a simple cake recipe online and trying baking a cake. It does not hurt to try something new. The best part is that you will learn while having fun.
Since you are stuck at home, you might not need to have a big cake. Buy some of your favorite snacks also. Enjoy the cake with some wine alongside any of the activities on this list.
3. Observe all traditions
Observe as many birthday traditions as you can. Make a wish and blow out candles. Keep up as many traditions as you can. If you watch a movie or take a family portrait every year, find a way to make it work.
If you plant a tree in your garden to mark turning a year older, do so. Provided you can do this activity from home, go ahead.
2. Take a virtual tour
Many tourist destinations around the world allow you to take free virtual tours. Spend your birthday exploring the world through your screen.
You can see completely new places you have never been to from the comfort of your home. If you have a VR headset, you can enjoy multiple immersive experiences from around the world.
1. Plan a party for when you can go outside
One of the things to do for your birthday while stuck at home is making plans for a party when you can go outside. There are many fun things to do on your birthday when you're at home, but the joy of celebrating with friends is unmatched.
You can always pose the question to your friends and colleagues. Collect as many ideas as you can for what to do on your birthday.
Things to do for birthday celebrations do not have to be expensive or flashy; find something simple that you will enjoy. Some of the ideas not mentioned here include reading a book, taking a cheat day on your diet, and more.
There is no shortage of things to do on your birthday; whatever you choose to do, let it be a reflection of who you are so far. Also, do not forget to enjoy yourself.
Source: Legit.ng