Caitriona Balfe bio: age, height, husband, movies and TV shows
Caitriona Balfe has made a seamless transition from modelling in some of the world's biggest fashion shows, including the Victoria's Secret Fashion Show, to acting. Mostly known for playing Claire Randall in the historical drama Outlander, she is one of the world's biggest leading ladies today.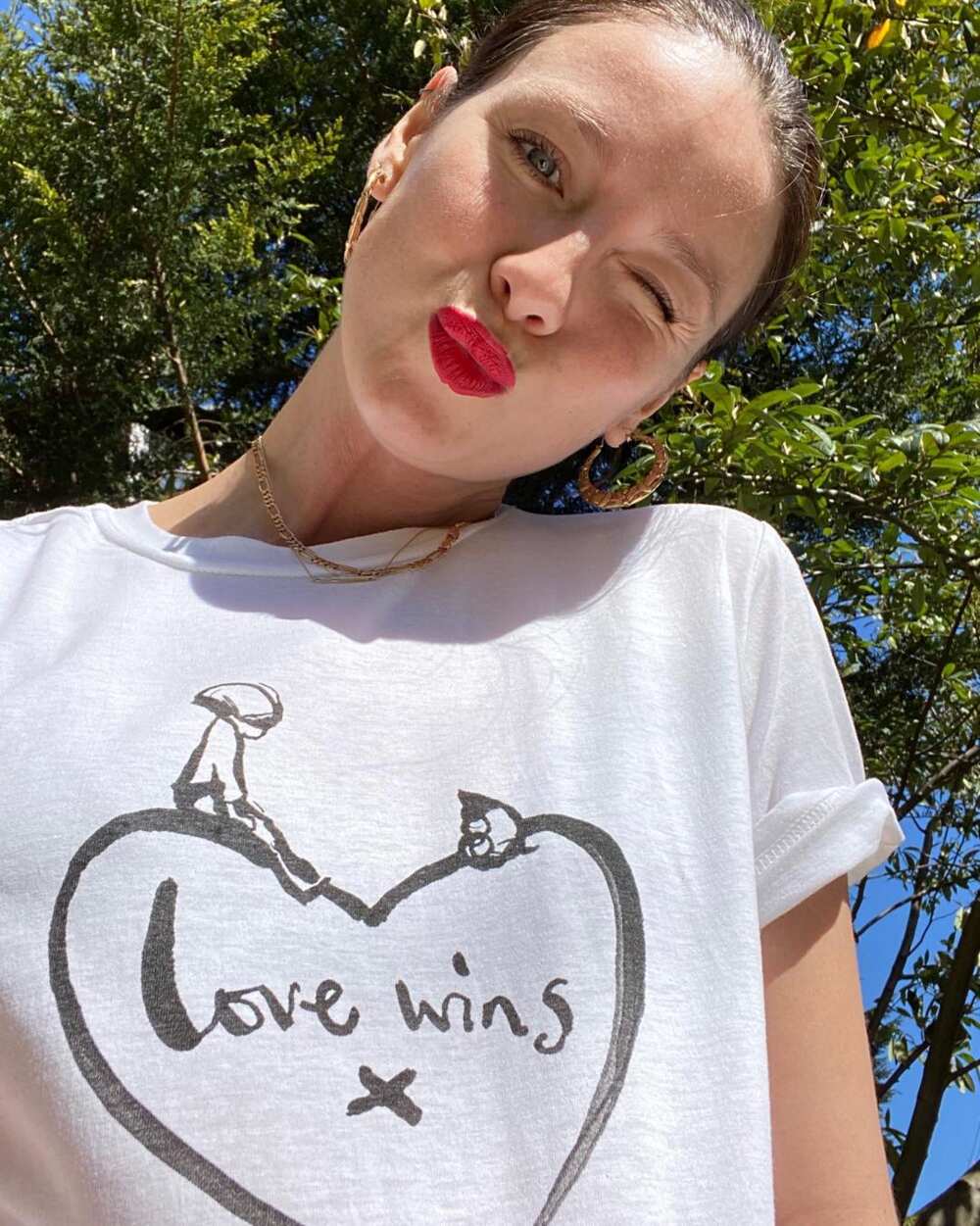 Here is all you need to know about the former supermodel's background, movie roles, and relationship with Sam Heughan. Are the co-stars secretly dating in real life?
Profile summary
Name: Caitriona Balfe
Nickname: Cait
Date of birth: 4th October 1979
Age: 40 years old
Place of birth: Dublin, Ireland
Zodiac sign: Libra
Nationality: Irish
Ethnicity: Caucasian
Siblings: 4 sisters & 2 brothers
Spouse: Tony McGill
Height: 5 feet 10 inches
Weight: 59 kgs
Eye colour: Blue
Hair colour: Dark brown
Profession: Model & Actress
Net worth: $4 million
Background and family
Where is Caitriona Balfe from? The star was born in Dublin, Ireland, and grew up in the village of Tydavnet in County Monaghan.
In a family of seven children, she is the fourth born child. In an interview with Parade, the actress described her childhood Sunday mornings fondly.
She remembered the sweet homemade brown bread and scones that her mother would make, and they would all have them with tea or coffee before going to Mass.
At 19 years old, Cait was studying Drama at the Dublin Institute of Technology when she was spotted by Derek Daniels of Assets Modelling agency. She had been collecting money for charity outside Rathmines' Swan Centre in Dublin when the model scout approached her.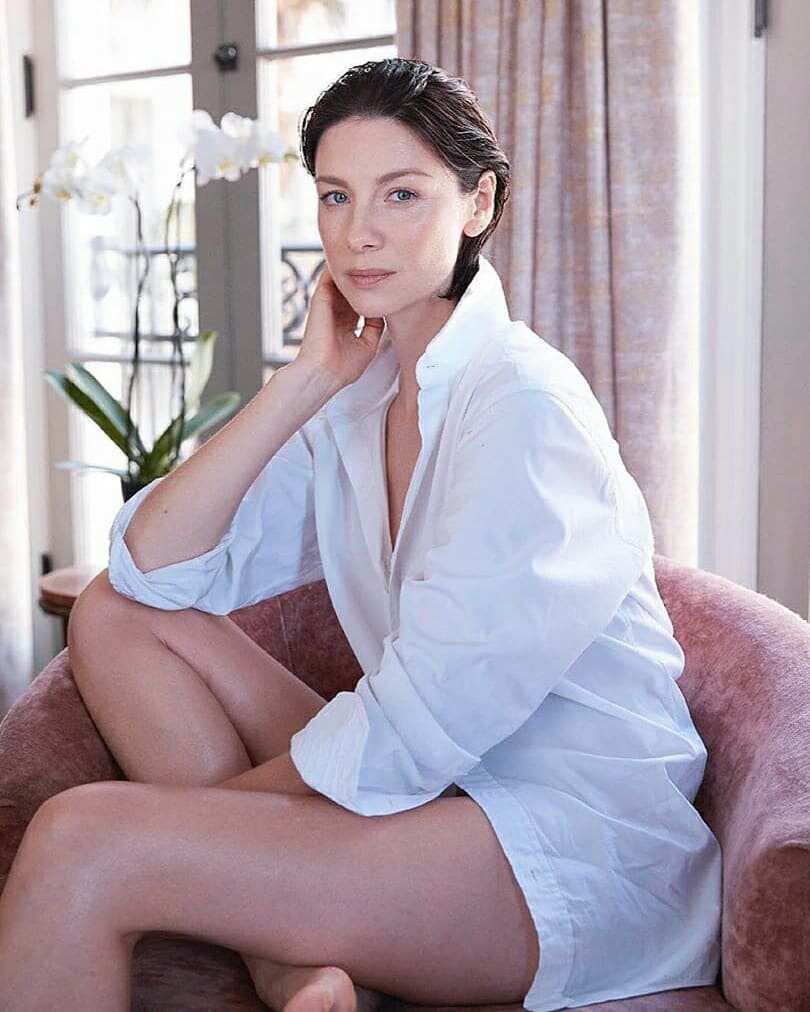 She worked part-time for the agency until another scout from Ford Modelling agency offered her a full-time position. Caitriona dropped out of school, and months later, she had packed her bags, gone to Paris, and landed her first catwalk job for fashion label Kenzo.
From this first job, Balfe went onto become Ireland's first-ever and most successful supermodel. She ended up working the runway for ten years and was the muse for Cuban-American designer Narciso Rodriguez.
The model featured in campaigns for big fashion houses such as Dolce & Gabbana, Roberto Cavalli, Max Mara, Bottega Veneta, Gucci, Marc Jacobs, and Oscar de la Renta. The star also appeared on the catwalk as a Victoria's Secret Angel alongside famous angels such as Gisele, Tyra Banks, Heidi Klum, and Naomi Campbell.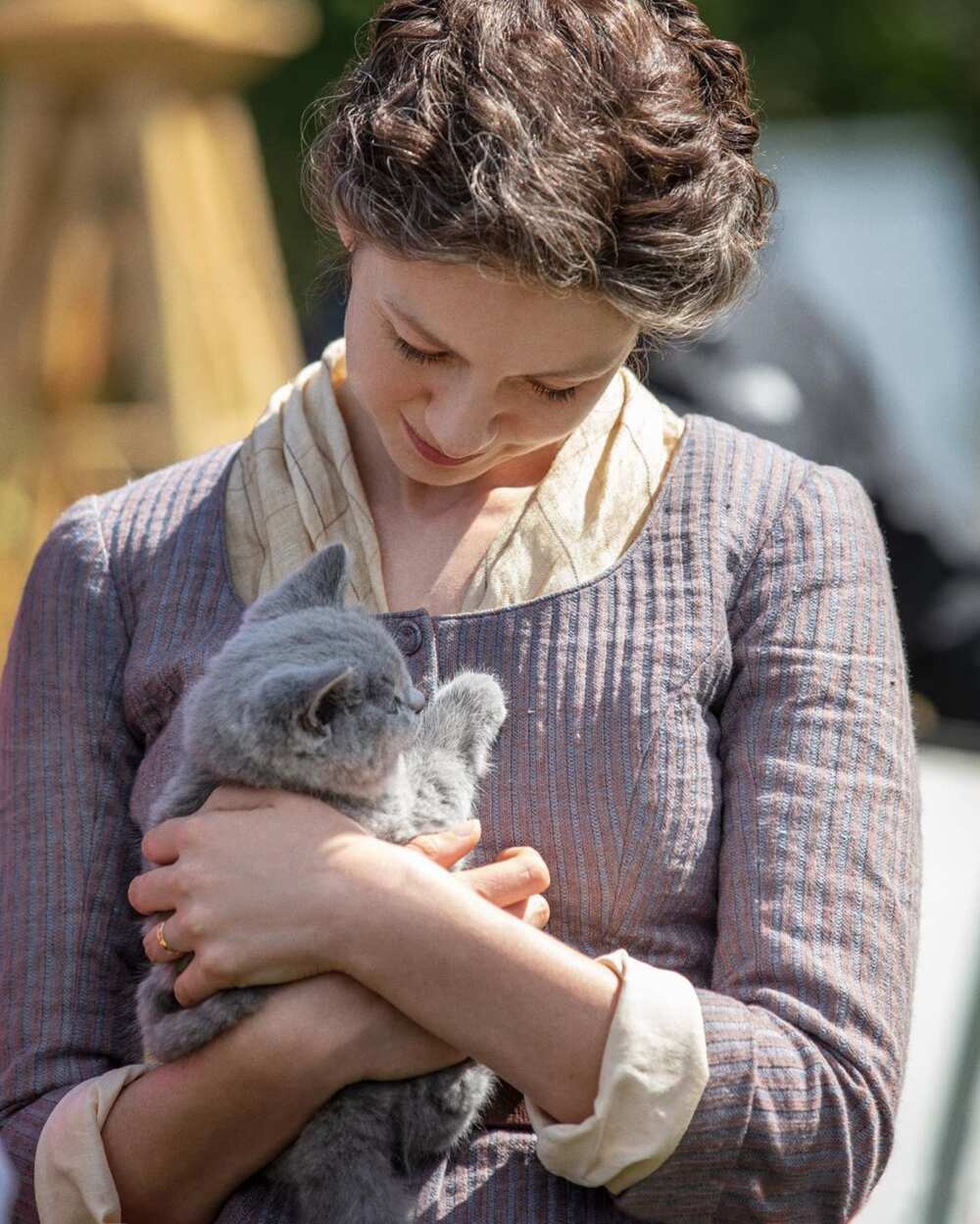 Despite her soaring career as a model, she grew tired of it, and the excitement of cameras and travel quickly faded.
In her late 20s, she made the brave decision to quit modelling and pursue acting. This choice has certainly paid off as not only has she been nominated for a Golden Globe four times, but she has also won several awards, including a BAFTA and People's Choice Awards.
How old is Caitriona Balfe?
Caitriona Balfe age is currently 40 years old. She will celebrate her 41st birthday come 4th October 2020.
How old is Claire on Outlander? When the STARZ series first aired, the actress in real life was 35 years old while her character, Claire, was 26 years old. The show has progressed, and now in its fifth season, Sam Heughan and Caitriona Balfe characters on the award-winning show are in their mid-50s.
Caitriona Balfe height
Models are often known for their statuesque figures, and Balfe is no exception. The Outlander star stands at 5 feet 10 inches.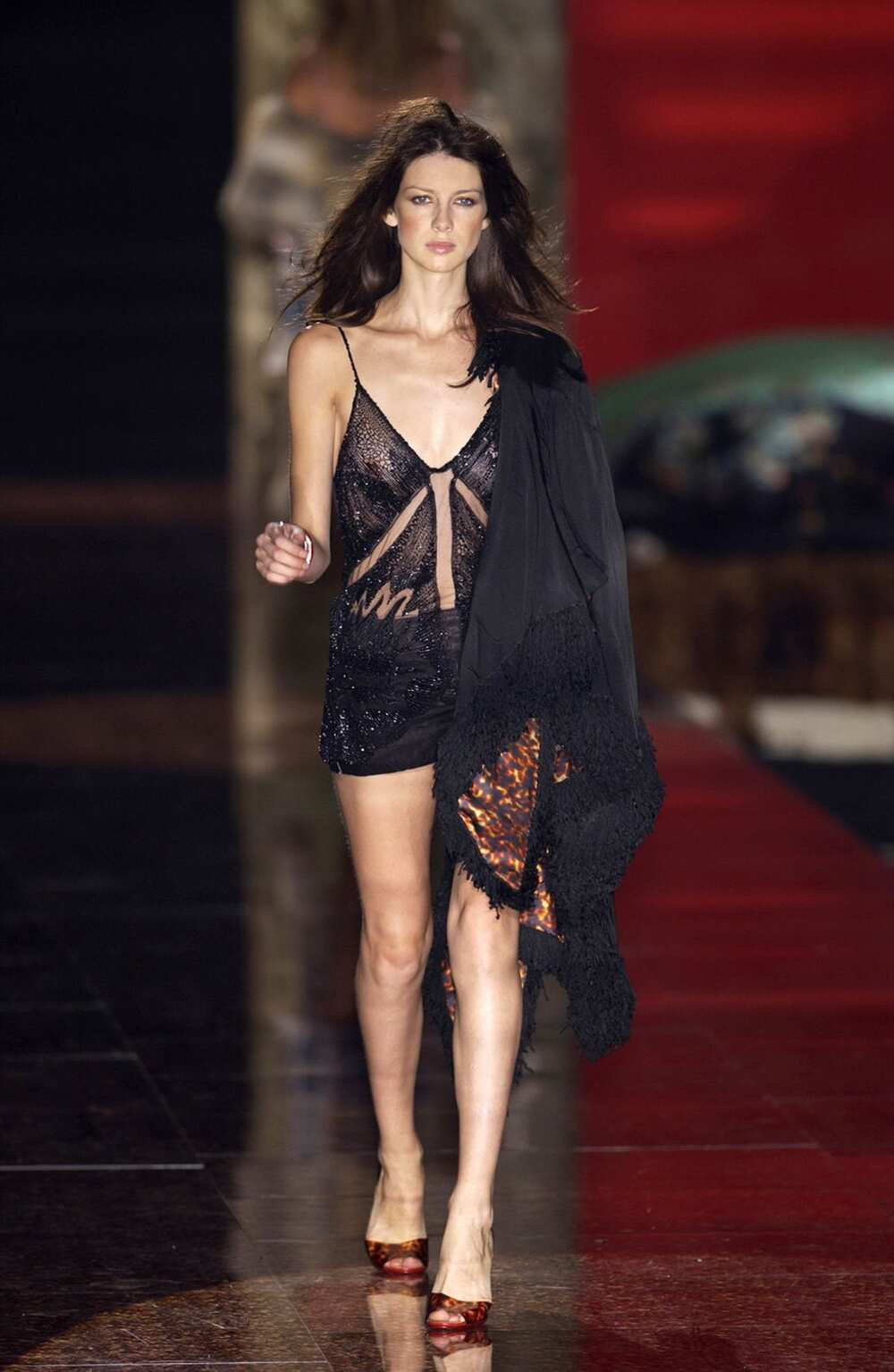 Caitriona Balfe movies and TV shows
Unlike most actors and actresses, Balfe had a late start in the world of movies. She started her career as a model and only got her first big-screen role in 2011 at 32 years old.
Caitriona has only been acting for less than ten years but she has achieved more fame and success as compared to others in the field. Here are some of the films and series that she has featured in
Super 8 (2011) - This was her first-ever movie role. She played Elizabeth Lamb.
Lust Life (2011) - Aubrie
The Wolf (2012) - Sally
The Beauty Inside (2012) - She played the role of Alex #34
Lost Angeles (2012) - Veronique
Crush (2013) - Andie
Now You See Me (2013) - Jasmine Tressler
Escape Plan (2013) - Jessica Miller
H+ (2012 -2013) - She played Breanna Sheehan for seven episodes of this show.
The Price of Desire (2015) - Gabrielle Bloch
Money Monster (2016) - Diane Lester
The Dark Crystal: Age of Resistance (2019) - She voiced the character Tavra
Ford v Ferrari (2019) - Mollie Miles
Caitriona Balfe Outlander
Outlander is a STARZ network TV series based on novels by the same name by Diana Gabaldon. In the show, Balfe plays the main character, Claire.
She is a combat nurse who, during a vacation with her husband in 1945, is mysteriously transported to 1743 Scotland. As a 20th century woman in the 18th century, Claire has to navigate the oppressive customs while trying to find a way to get back home to her real timeline.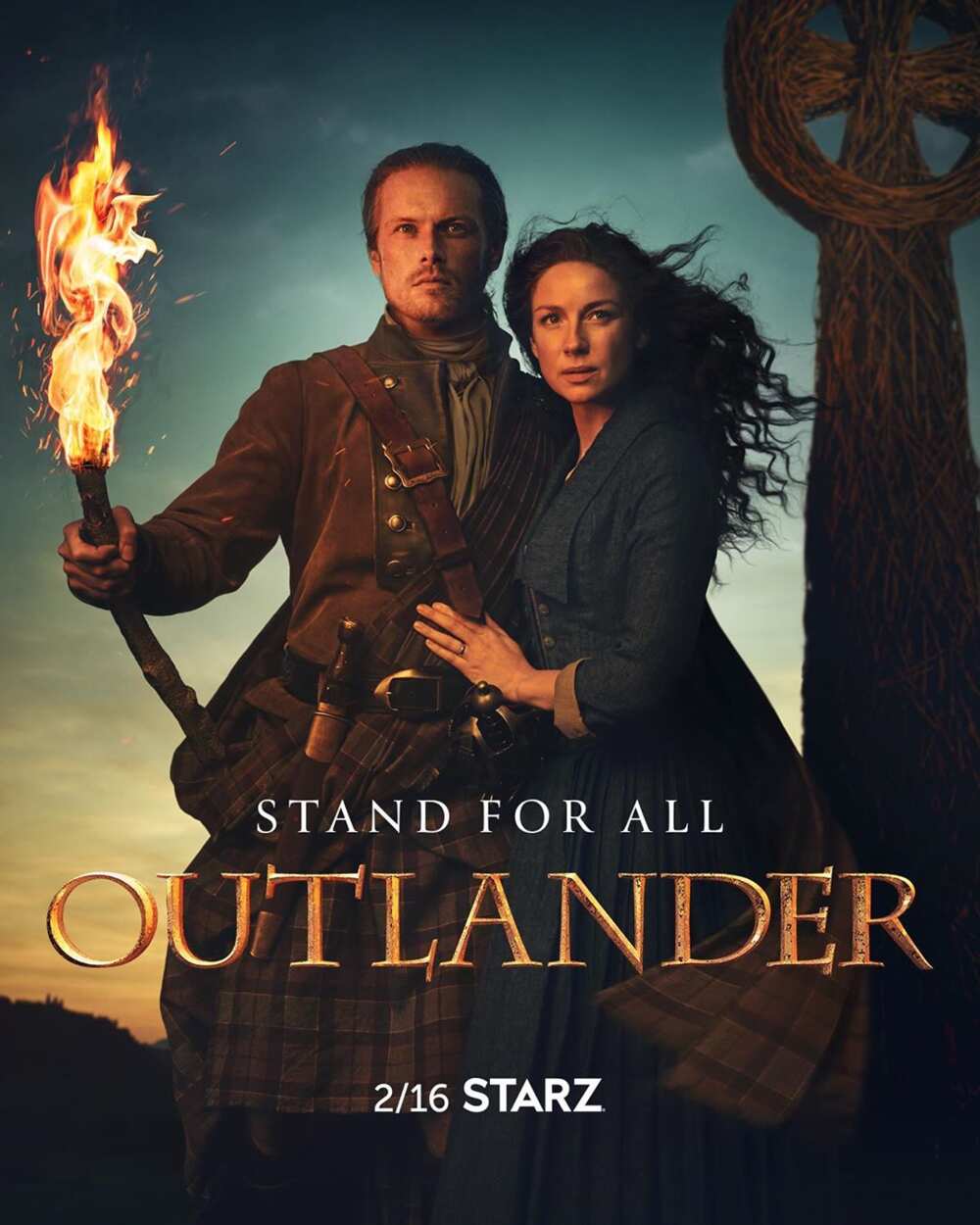 Despite the fantasy and time travel aspect of it, the story has a fantastic romantic storyline that the series' fans cannot get enough of. The Sam Heughan Caitriona Balfe chemistry on the show is one of its best selling points.
The show and its cast have been nominated and even won some prestigious awards throughout the years.
Are Sam Heughan and Caitriona Balfe married in real life?
Ask anyone who watches Outlander, and they will tell you that Caitriona Balfe and Sam Heughan together make the perfect couple. Their love is quite enviable, making anyone long for such passion and dedication in their real lives.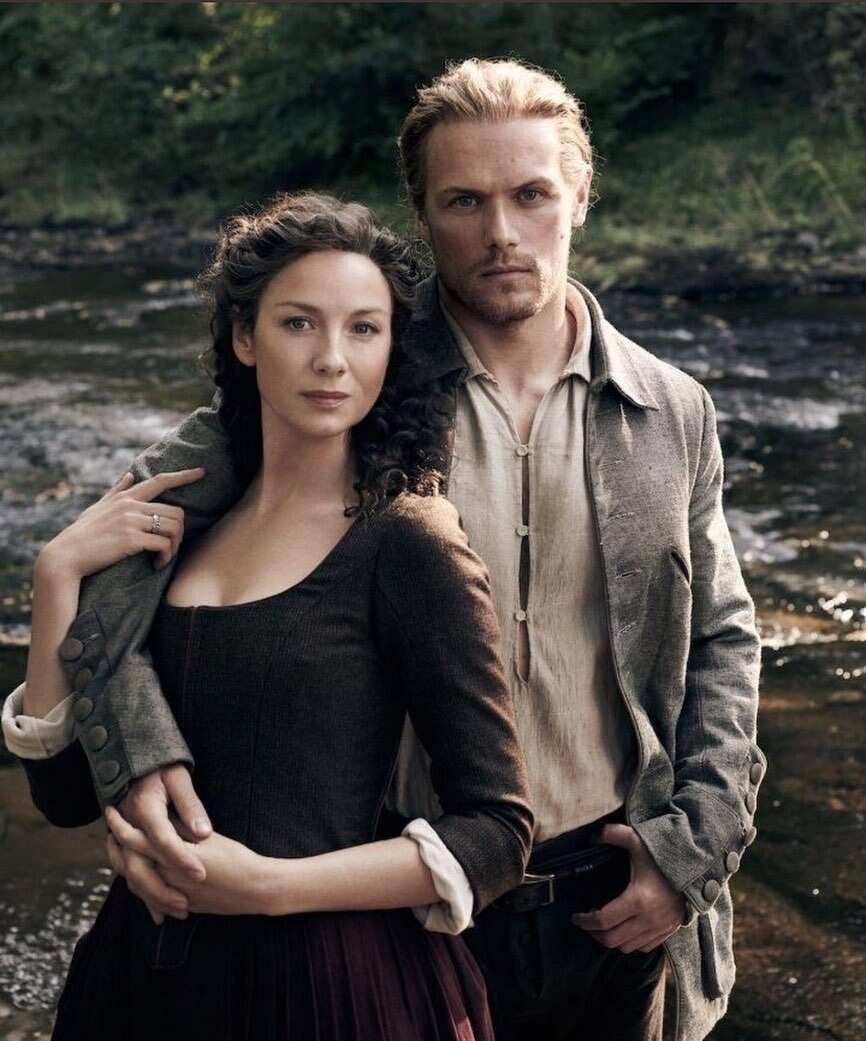 However, irrespective of how perfect the on-screen Caitriona Balfe Sam Heughan relationship is, the two, in real life, are just great friends and co-stars. In fact, Cait recently strongly defended her co-star after he made a statement against stalking and cyberbullying.
Is Caitriona Balfe married? Who is Caitriona Balfe husband?
Unlike her on-screen romance, the star has always kept her love life relatively private. The story of the Caitriona Balfe Tony Mcgill relationship broke in January 2015, a few months after the premiere of the first season of Outlander.
A fan posted a video of the actress sitting on her then boyfriend's lap playing a flute on Instagram. Despite this, many of the show's supporters hoped that the Caitriona Balfe relationship with her co-star Sam would spill on to their real lives.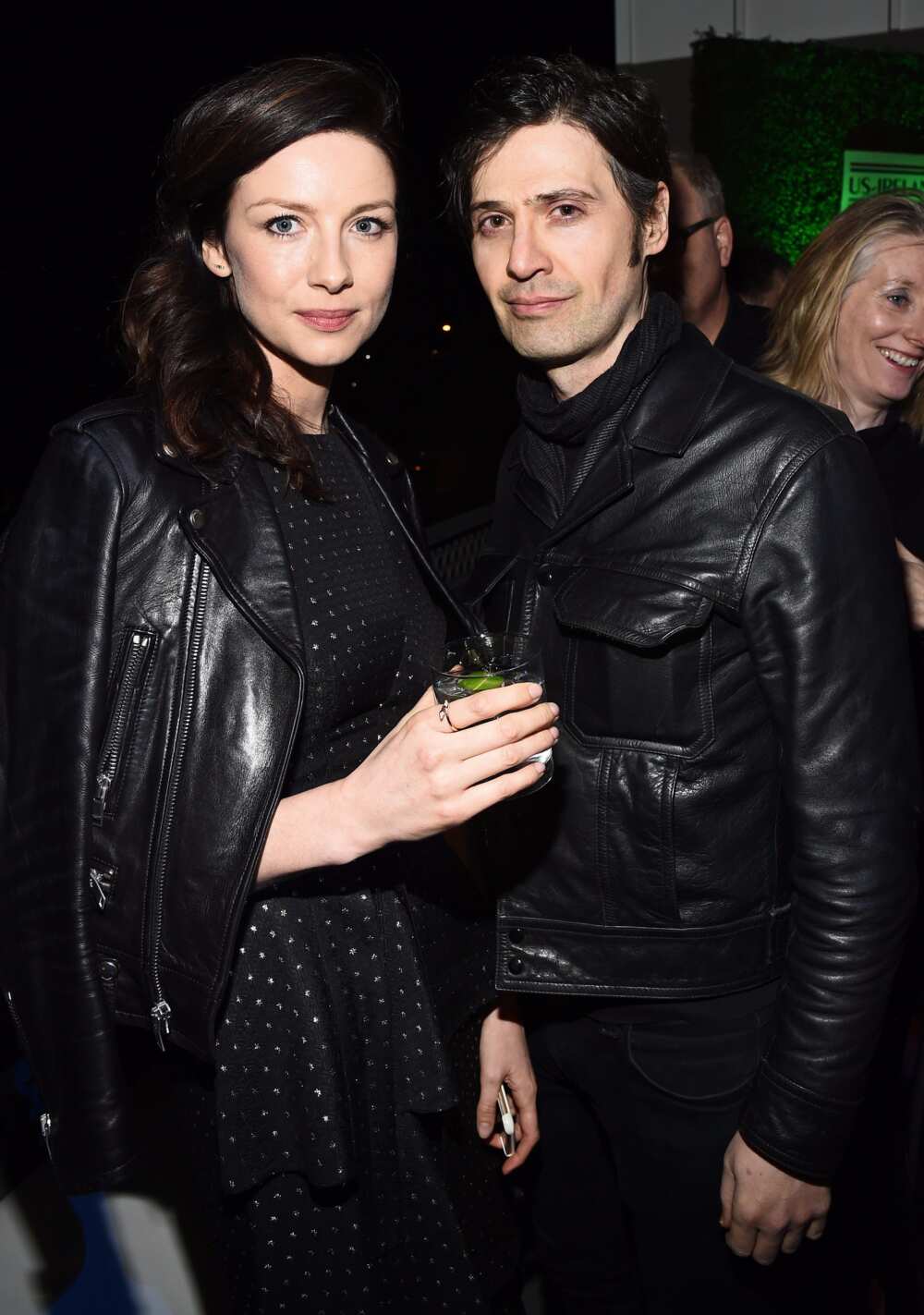 The couple continued to keep their relationship very private and have only been spotted on red carpet events together twice. In 2018, while attending the Golden Globes Awards show where she had been nominated for the Best Performance by an Actress in a Television Series – Drama award, the actress revealed that she was engaged.
Caitriona Balfe fiance had proposed to her over the holidays with a gorgeous diamond and sapphire ring.
Caitriona Balfe wedding
After more than a year and a half engagement, in August 2019, Caitriona Balfe married her longtime boyfriend. The secret ceremony was held at St. Mary's Church in Bruton, Somerset, in the United Kingdom.
The ceremony was performed and officiated by a priest, Rev. Louis Beasley-Suffolk. Days later, Sam Heughan posted a sneak peek of the wedding's gorgeous location after he shared a picture of himself on Instagram.
Quick facts about Tony McGill Caitriona Balfe partner
He is Irish just like his wife.
Although his exact birth date is not publicly known, it is believed that he was born in 1976 or 1977. This makes him about two to three years older than Cait.
Tony McGill is a music producer by profession.
He has also ventured into entrepreneurship. McGill co-owns The Library Pub, a London bar situated on 235 Upper St in the London Borough of Islington.
Caitriona Balfe net worth
Her modelling career, as well as her growing success as a phenomenal actress, have earned the Irish starlet quite a vast net worth. Currently, her wealth is estimated to be about $4 million.
Is Caitriona Balfe pregnant?
On 4th July 2019, the actress, through her Twitter account, retweeted a picture of herself, Heughan, and 50 Cent. In the image, she had a slight tummy bump that many assumed she was pregnant and quickly asked her to confirm if she was.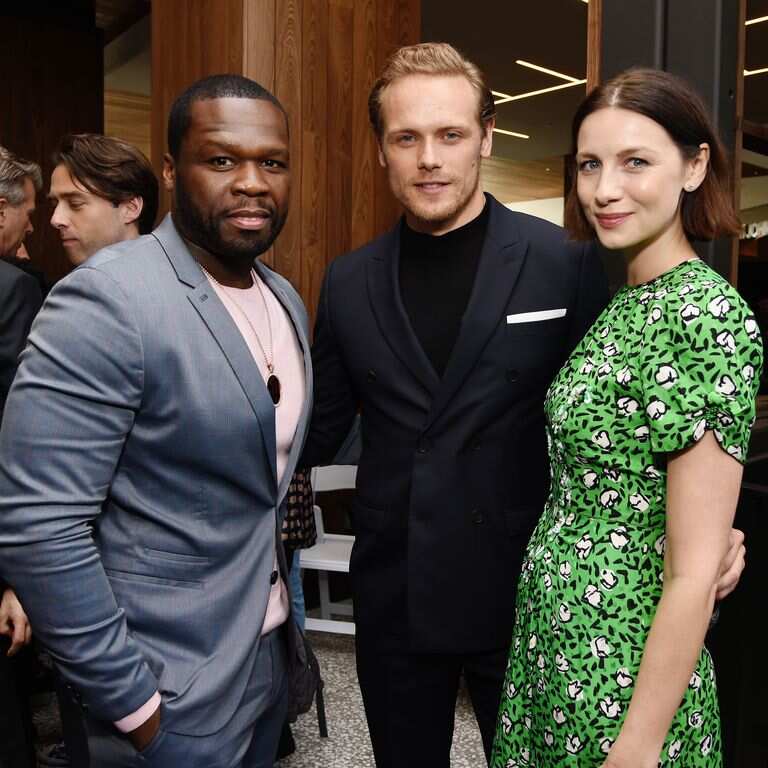 The Irish star quickly put these rumours to rest by stating that not all stomachs are washboards.
To all those who think it's appropriate to ask. No, I am not pregnant, just having my period and was bloated. So yeah... thanks for asking.
You can follow her on Twitter or on her Instagram account for more Caitriona Balfe hot news, updates and pictures.
Fun trivia facts about the actress
She understands and speaks three languages including Gaelic, English and French. Unlike the first two languages, she only speaks French at a conversation level.
Her name, despite its spelling, is pronounced as 'Katrina.'
She is a proud patron of the World Child Cancer, an NGO whose aim is to help children in poor countries get access to treatment for this disease.
From modelling to acting, Caitriona Balfe has made a name for herself in two very distinct career paths, and she is not slowing down. You can watch her and her co-stars on the latest season of Outlander.
Source: Legit.ng