20 Hunter S Thompson quotes about life that have always worked for us
Hunter S Thompson was an American author and journalist who invented gonzo journalism, a genre characterized by a highly personal style of reporting. For this reason, he became a counterculture icon. Hunter S Thompson quotes life and experience in his works, such as in the books and reports he wrote.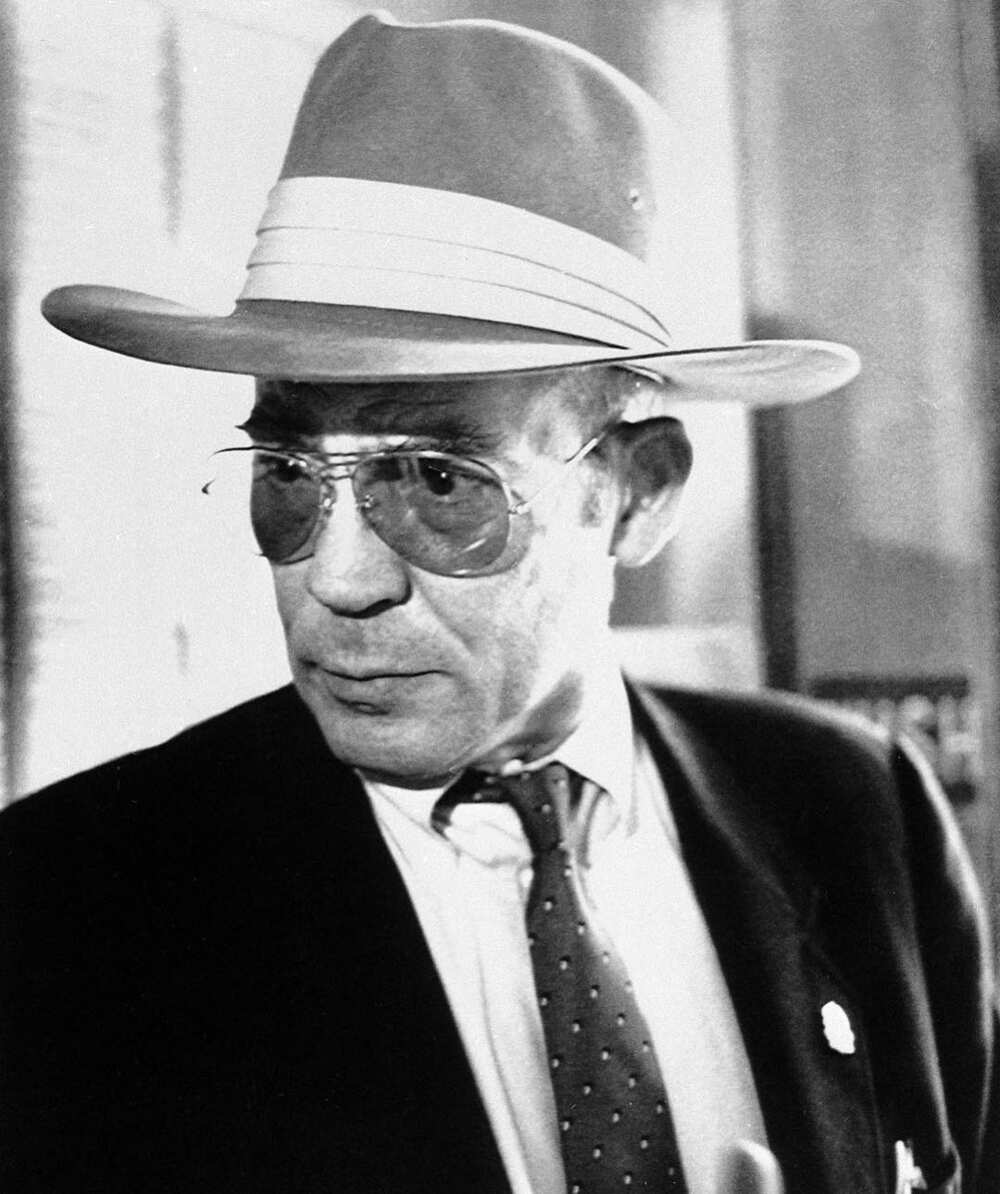 Thompson never hesitated to share his opinion about love, life, and the world as a whole. He did not confine his ideas, opinions, and beliefs solely to his works. Whenever he had something to say, he would find a way to let people know what was on his mind. Considering how the majority of people are afraid to speak their minds, this man was fearless and a free spirit.
A compilation of the best Hunter S Thompson quotes
As a man who never shied away from speaking his truth, Hunter Thompson quotes are cherished by many. Here are some of the best ones.
Top 15 Hunter S Thompson quotes on life
As the author spoke/wrote, some of his most inspirational quotes were saved to ensure that future generations also got a taste of what went through the mind of this icon.
We are all alone, born alone, die alone, and - in spite of True Romance magazines - we shall all someday look back on our lives and see that, in spite of our company, we were alone the whole way. I do not say lonely - at least, not all the time - but essentially, and finally, alone. This is what makes your self-respect so important, and I do not see how you can respect yourself if you must look in the hearts and minds of others for your happiness.
Life has become immeasurably better since I have been forced to stop taking it seriously.
Life should not be a journey to the grave with the intention of arriving safely in a pretty and well-preserved body, but rather to skid in broadside in a cloud of smoke, thoroughly used up, totally worn out, and loudly proclaiming "Wow! What a Ride!"
Anything worth doing is worth doing right.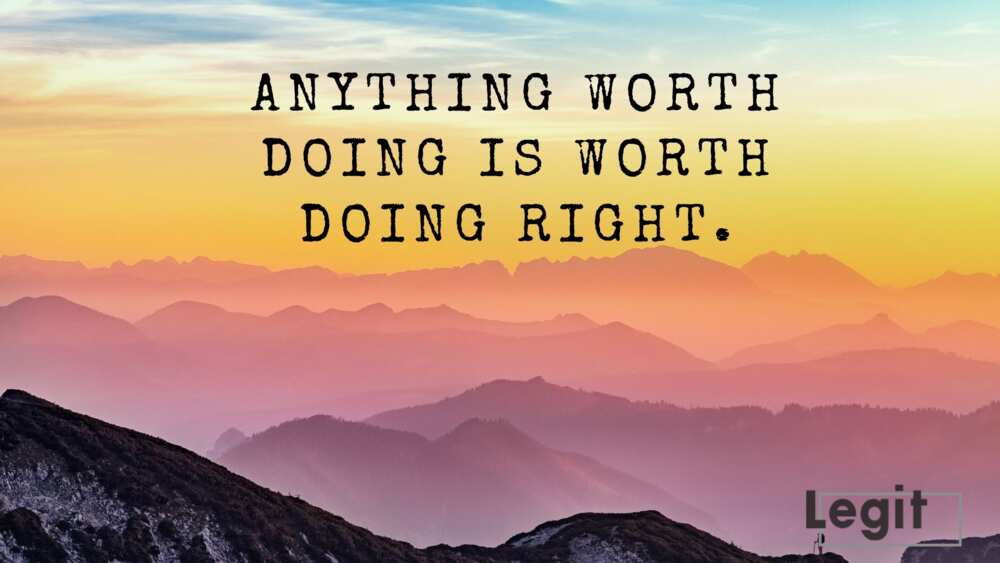 To make a point of declaring friendship is to cheapen it. For men's emotions are very rarely put into words successfully.
Sounds of life and movement, people getting ready and people giving up, the sound of hope and the sound of hanging on, and behind them all, the quiet, deadly ticking of a thousand hungry clocks.
The greatest mania of all is passion: and I am a natural slave to passion: the balance between my brain and my soul and my body is as wild and delicate as the skin of a Ming vase.
Let us toast to animal pleasures, to escapism, to rain on the roof and instant coffee, to unemployment insurance and library cards, to absinthe and good-hearted landlords, to music and warm bodies and contraceptives… and to the "good life", whatever it is and wherever it happens to be.
Never turn your back on fear. It should always be in front of you, like a thing that might have to be killed.
So, we shall let the reader answer this question for himself: who is the happier man, he who has braved the storm of life and lived or he who has stayed securely on shore and merely existed?
One of the most basic factors in sports is that winning becomes a habit, and losing is the same way. When failure starts to feel normal in your life or your work or even your darkest vices, you won't have to go looking for trouble, because trouble will find you. Count on it.
Take it from me; there is nothing like a job well done. Except the quiet enveloping darkness at the bottom of a bottle of Jim Beam after a job done any way at all.
Sleep late, have fun, get wild, drink whiskey, and drive fast on empty streets with nothing in mind but falling in love and not getting arrested.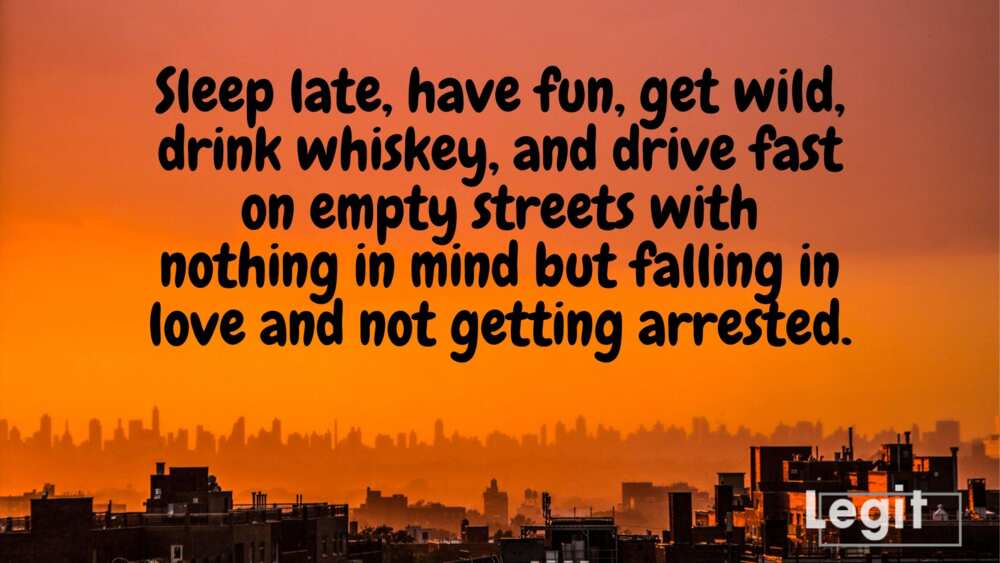 No man is so foolish, but he may sometimes give another good counsel, and no man so wise that he may not easily err if he takes no other counsel than his own. He that is taught only by himself has a fool for a master.
Music has always been a matter of Energy to me, a question of Fuel. Sentimental people call it Inspiration, but what they really mean is Fuel. I have always needed Fuel. I am a serious consumer. On some nights, I still believe that a car with the gas needle on empty can run about fifty more miles if you have the right music very loud on the radio.
Which of these Hunter S Thompson quote life is your favourite?
The 5 best quotes from Fear and Loathing in Las Vegas by Hunter S Thompson
Fear and Loathing in Las Vegas: A Savage Journey To The Heart of the American Dream is by far one of the most sought after books written by this legend. Which are the most popular Hunter S Thompson Fear and Loathing quotes?
Here are some Hunter S. Thompson quotes you will love.
Maybe it meant something. Maybe not, in the long run, but no explanation, no mix of words or music or memories can touch that sense of knowing that you were there and alive in that corner of time and the world. Whatever it meant.
I have no taste for either poverty or honest labor, so writing is the only recourse left for me.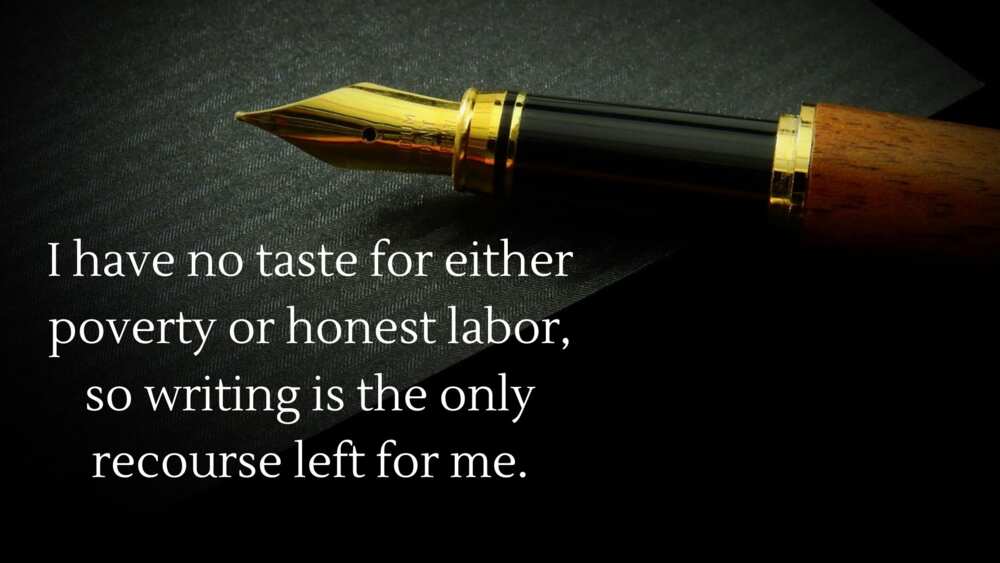 The massive, frustrated energies of a mainly young, disillusioned electorate that has long since abandoned the idea that we all have a duty to vote. This is like being told you have a duty to buy a new car, but you have to choose immediately between a Ford and a Chevy.
This is the main advantage of ether: it makes you behave like the village drunkard in some early Irish novel… total loss of all basic motor skills: Blurred vision, no balance, numb tongue – severance of all connection between the body and the brain. Which is interesting, because the brain continues to function more or less normally… you can actually watch yourself behaving in the terrible way, but you can't control it.
No sympathy for the devil; keep that in mind. Buy the ticket, take the ride...and if it occasionally gets a little heavier than what you had in mind, well...maybe chalk it up to forced consciousness expansion: Tune in, freak out, get beaten.
Hunter loved everything that was unusual, fast, and explosive. Some of the most evident of these were his lifestyle, friends, and actual firearms and bombs. Due to his honesty and fearless nature, Hunter S Thompson quotes have served as an inspiration to many people all around the world.
Source: Legit.ng