Christine Taylor is a famous actress hailing from Pennsylvania, USA. She made her acting debut with the TV show Hey Dude and went on to appear in several movies such as Zoolander and Dodgeball, which have earned her significant fortune and fame. She has been successful not only in her career but also her personal life.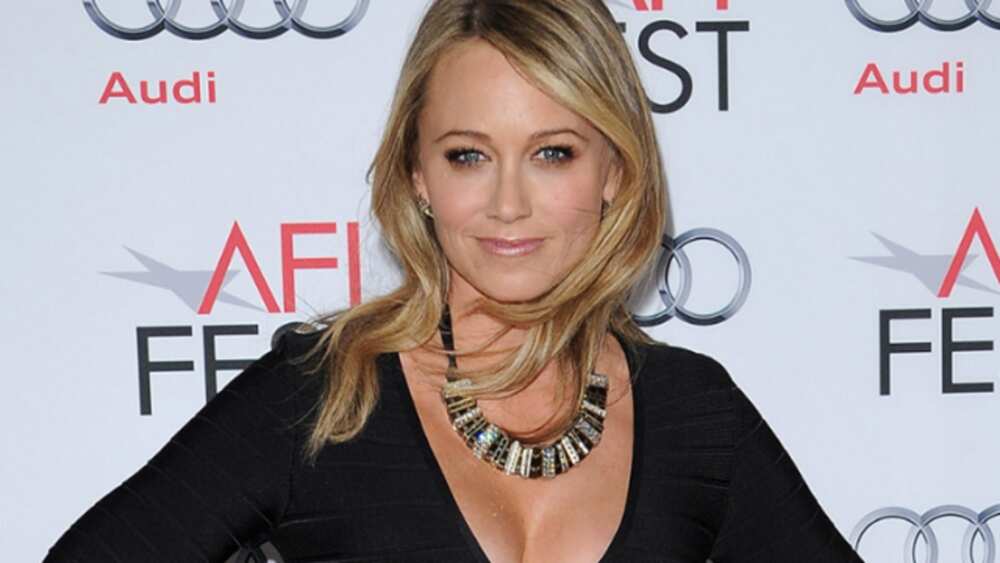 She went into acting just after completing her high school studies. Her impressive acting skills drew the attention of various film producers and directors, eventually earning her lots of opportunities to hone her talent and further her career.
Profile summary
Name: Christine Joan Taylor
Age: 48 years old
Date of birth: July 30, 1971
Place of birth: Allentown, Pennsylvania, United States
Zodiac sign: Leo
Nationality: American
Parents: Albert E. 'Skip' Taylor III and Joan Taylor
Siblings: Brian Taylor
Children: Ella Olivia and Quinlin Dempsey
Height: 5 feet 6 inches
Weight: 54 Kgs
Eye color: Blue
Hair color: Blonde
Body measurements: 34-25-34 inches
Profession: Actress and comedian
Early life and education
She was born on July 30, 1971, to her parents, Joan and Albert E. 'Skip" Taylor III. She is the only daughter of the couple, but she has a brother called Brian Taylor. Her father, Albert, was the owner of a security company while her mother, Joan, was a homemaker.
Taylor's family members were staunch Catholics, and therefore, as Christine was raised in Allentown, Pennsylvania, she attended Allentown Central Catholic High School. She completed her studies and graduated in 1989.
Christine Taylor measurements
Even as her age advances, she has not lost the beautiful appearance she had when she was young. She remains a gorgeous woman.
Christine Taylor body measures 34-25-34 inches in bust, waist, and hips. She has sparkling blue eyes and long blonde hair. Christine Taylor height is 5 feet 6 inches while she weighs 54kgs. She maintains a perfectly defined physique.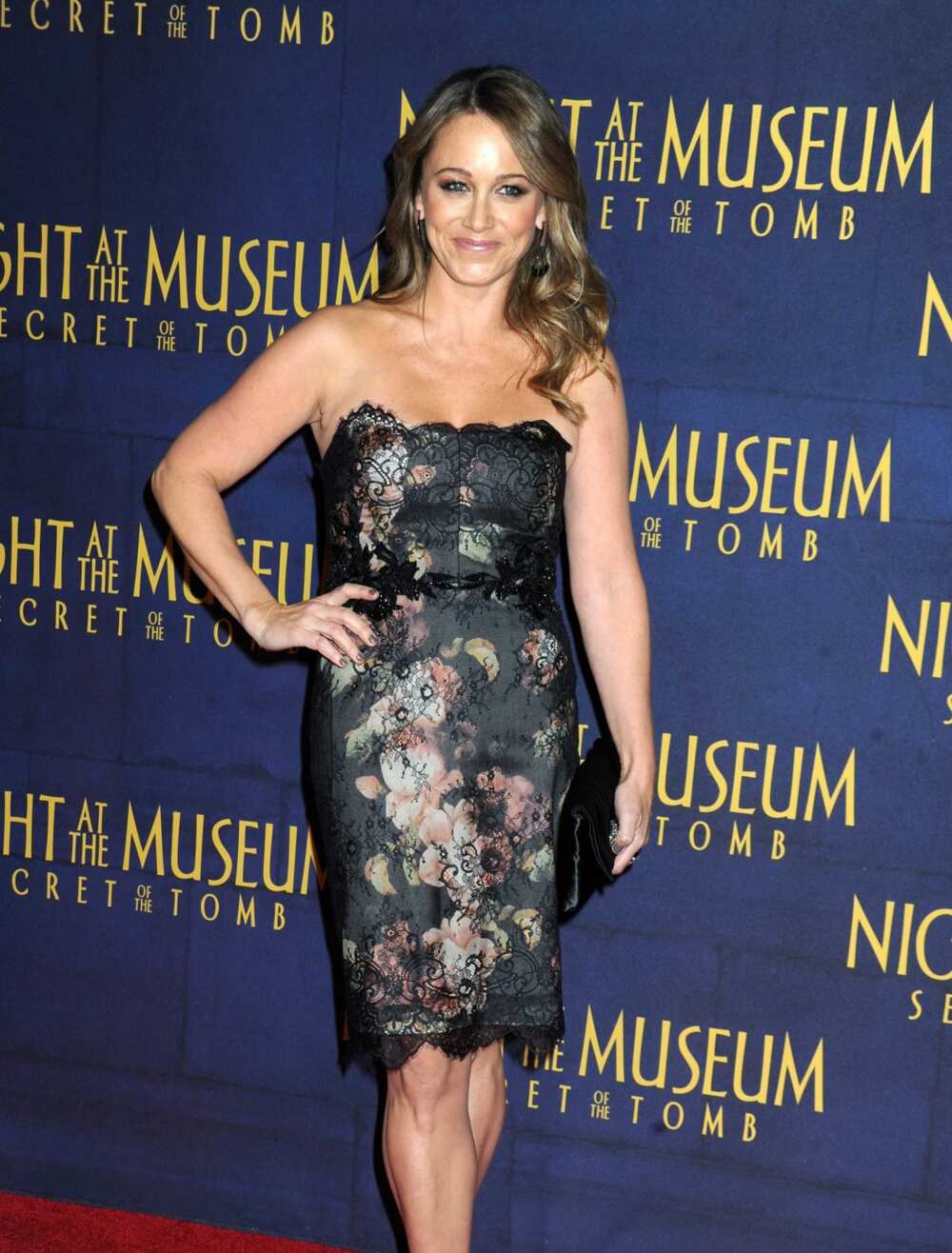 How old is Christine Taylor?
She celebrates her birthday on the 30th of July every year. Christine Taylor age is 48 years old. She turns 49 come July 30, 2020.
Career
In 1989, Christine Taylor young age did not deter her from entering the acting world. She was only 18 years old when she got the role of Melody Hanson in Hey Dude. It was a kid's TV series that aired on Nickelodeon for about two years. Her debut in movies came in 1993 when she portrayed Melissa Smock in Calendar Girl.
She is known for playing outstanding roles in different movie genres, such as comedy, romance, and horror. Christine has been in the film industry for more than 30 years. Here is Christine Taylor actress filmography.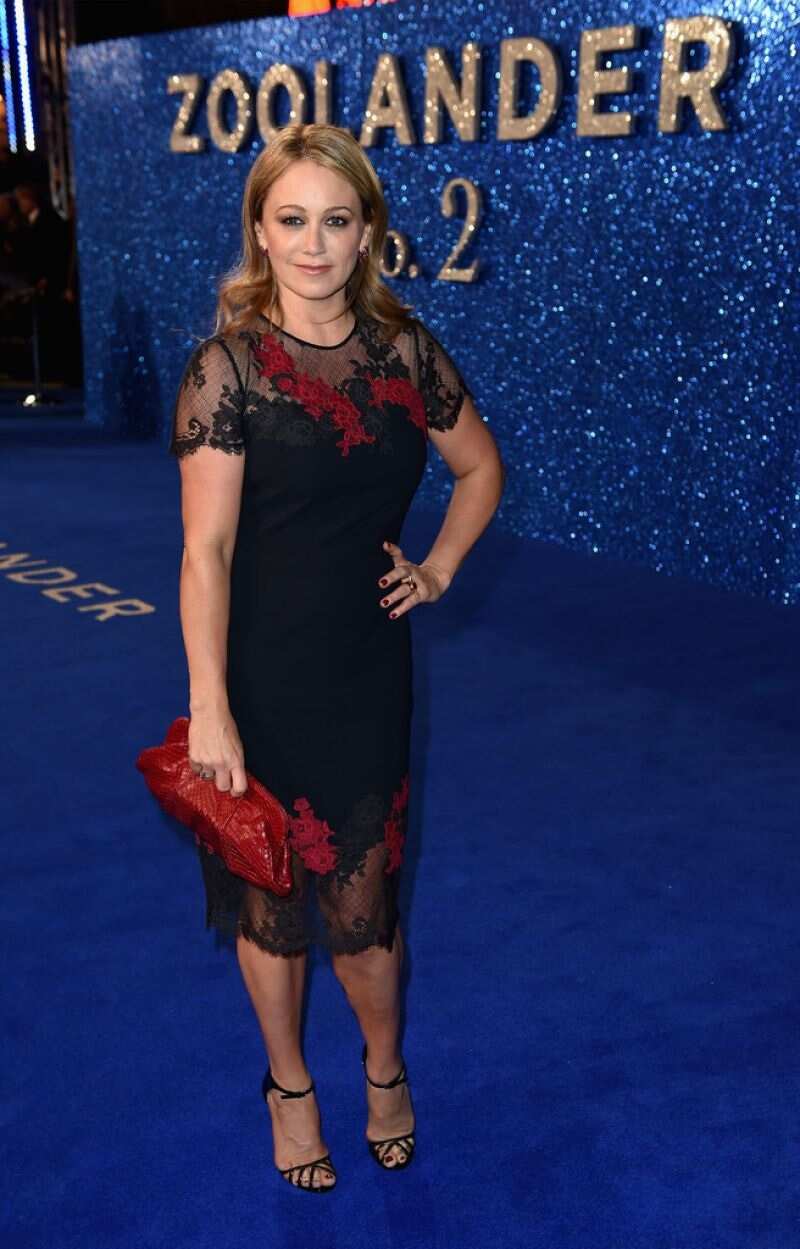 Christine Taylor movies
She has played different roles in the following films:
Little Boxes (2016) as Joan
Zoolander 2 (2016) as Matilda Jeffries
The First Time (2012) as Mrs. Miller
Kabluey (2008) as Betty
Tropic Thunder (2008) as Rebecca
License to Wed (2007) as Lindsey Jones
The Mirror (2006) as Herself
Dedication (2006) as Allison
Room 6 (2006) as Amy
Dodgeball: A True Underdog Story (2004) as Katherine 'Kate" Veatch
Zoolander (2001) as Matilda Jeffries
Kiss Toledo Goodbye (1999) as Deeann Emory
Heat Vision and Jack (1998) as The Sheriff
Desperate But Not Serious (1998) as Lili
Overnight Delivery (1998) as Kimberly Jasney
The Wedding Singer (1998) as Holly Sullivan
Denial (1998) as Sammie
Campfire Tales (1997) as Lauren
A Very Brady Sequel (1996) as Marcia Brady
The Craft (1996) as Laura Lizzie
The Brady Bunch Movie (1995) as Marcia Brady
Breaking Free (1995) as Brooke Kaufman
Night of the Demons 2 (1994) as Terri
Showdown (1993) as Julie
Calendar Girl (1993) as Melissa Smock
TV series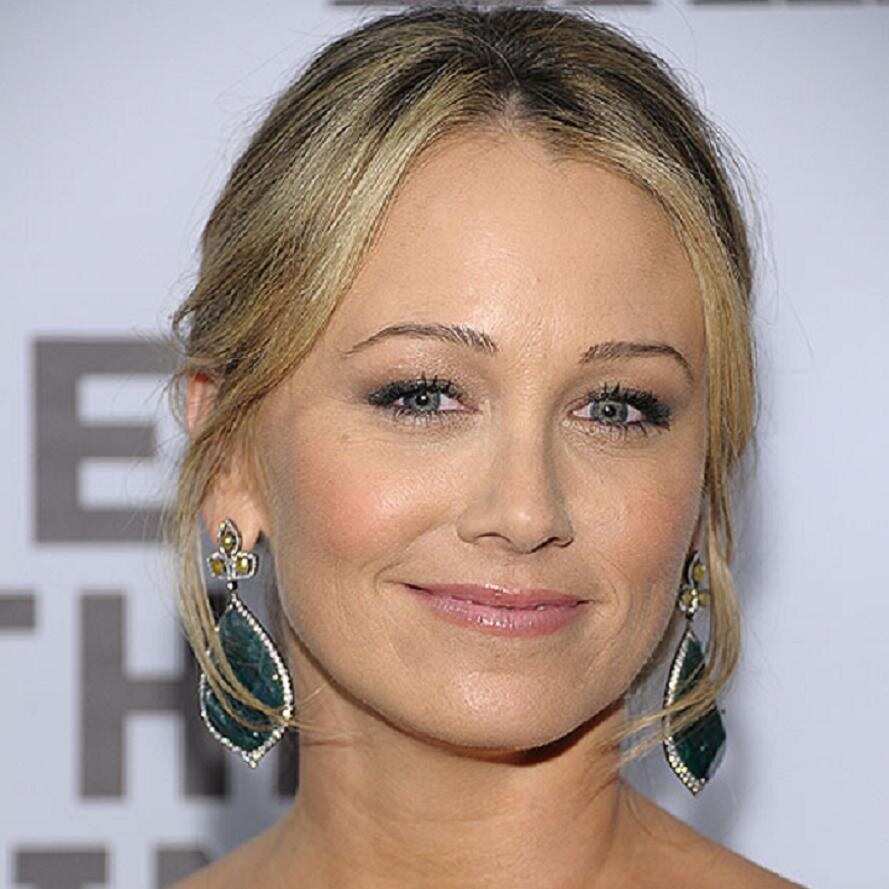 Here is a list of the notable TV series she has appeared in:
Insatiable (2018) as Gayle Keene
Odd Mom Out (2017) as Barret
Elementary (2017) as Gail Lundquist
Search Party (2016) as Gail
Sharing (2015) as Polly
Burning Love (2012-2013) as Symphony
Rip City (2011) as Janet Marsh
Farewell Mr. Kringle (2010) as Anna
Hannah Montana Forever (2010) as Lori
Phineas and Ferb (2010) as Khakka Peu Peu's nagging wife
52 Flights (2006) as Jennifer
American Dad (2006) as Candy - voice role
My Name Is Earl (2006) as Alex Meyers
Arrested Development (2005-2008) as Sally Sitwell
The Commuters (2005) as Sandy
Curb Your Enthusiasm (2004) as Herself
Harry's Girl (2003) as Harry's Girl
Spin City (2000) as Catherine Moore
Cupid (1999) as Yvonne
Seinfeld (1997) as Ellen
Friends (1997) as Bonnie
Murphy Brown (1997) as Taffy
Rewind (1997) as Dana
To the Ends of Time (1996) as Princess Stephanie
Party Girl (1996) as Mary
Here Come the Munsters (1995) as Marilyn Hyde
Caroline in the City (1995) as Debbie
Blossom (1992) as Patti
Life Goes On (1991) as Drama Student 1
Saved by the Bell (1991) as Heather Brooks
Dallas (1991) as Margaret Barnes
Hey Dude (1989-1991) as Melody Hanson
How much is Christine Taylor net worth?
Her primary source of income is her acting career, and since she has been in the industry for a significant period, without a doubt, she has amassed a lot of wealth. As of 2020, Christine Taylor net worth is approximately 10 million US dollars.
Ben Stiller Christine Taylor marriage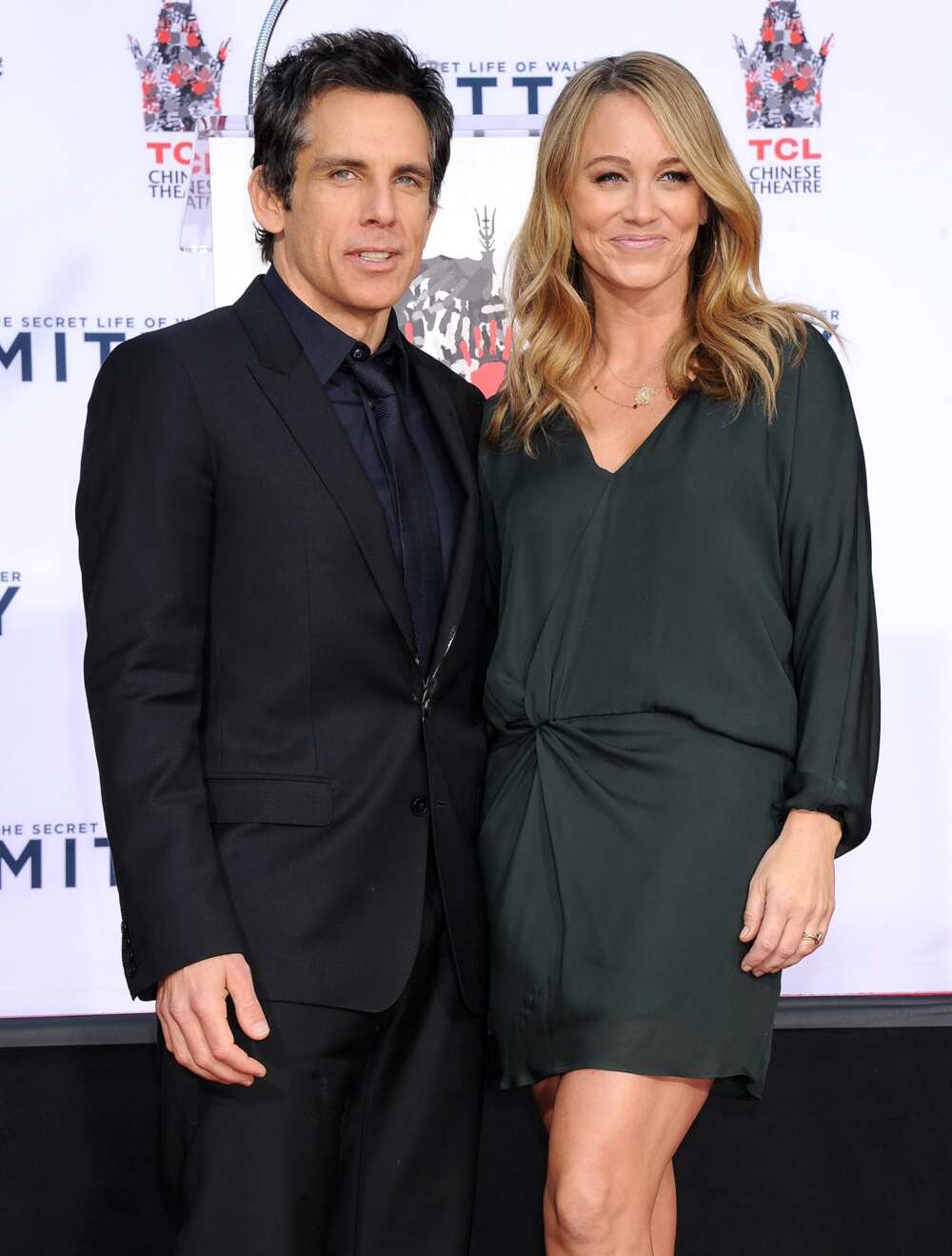 Ben Stiller and Christine Taylor met for the first time on the set of the TV show Heat Vision and Jack, which was never released. The two actors fell in love and dated for quite some time before tying the knot on May 13, 2000, in Hawaii.
They have shared a screen in several movies and TV shows such as Zoolander, Zoolander 2, Curb Your Enthusiasm, Friends, DodgeBall: A True Underdog Story, and Arrested Development.
From their marriage, they have two kids, Ella Olivia and Quinlin Dempsey. All seemed well with their marriage for 17 years, but everyone was astonished when they amicably resorted to separate on May 26, 2017. The announcement of their separation led to widespread rumors of an imminent Christine Taylor Ben Stiller divorce.
Are Ben Stiller and Christine Taylor now together?
After about two years of separation, Christine Taylor and Ben Stiller reunited. They were first spotted together when they graced the 2019 Emmy Awards ceremony.
Over the years, Christine Taylor has won the hearts of many movie lovers. She is still active in the film industry, and we hope to see more of her works.