Top 10 richest bachelors in the world
Successful, intelligent, and exciting are some of the best words to describe the richest bachelors in the world. If you are wondering who the wealthiest most eligible men are, stay tuned for the latest listing. It features young men and others who are slightly older.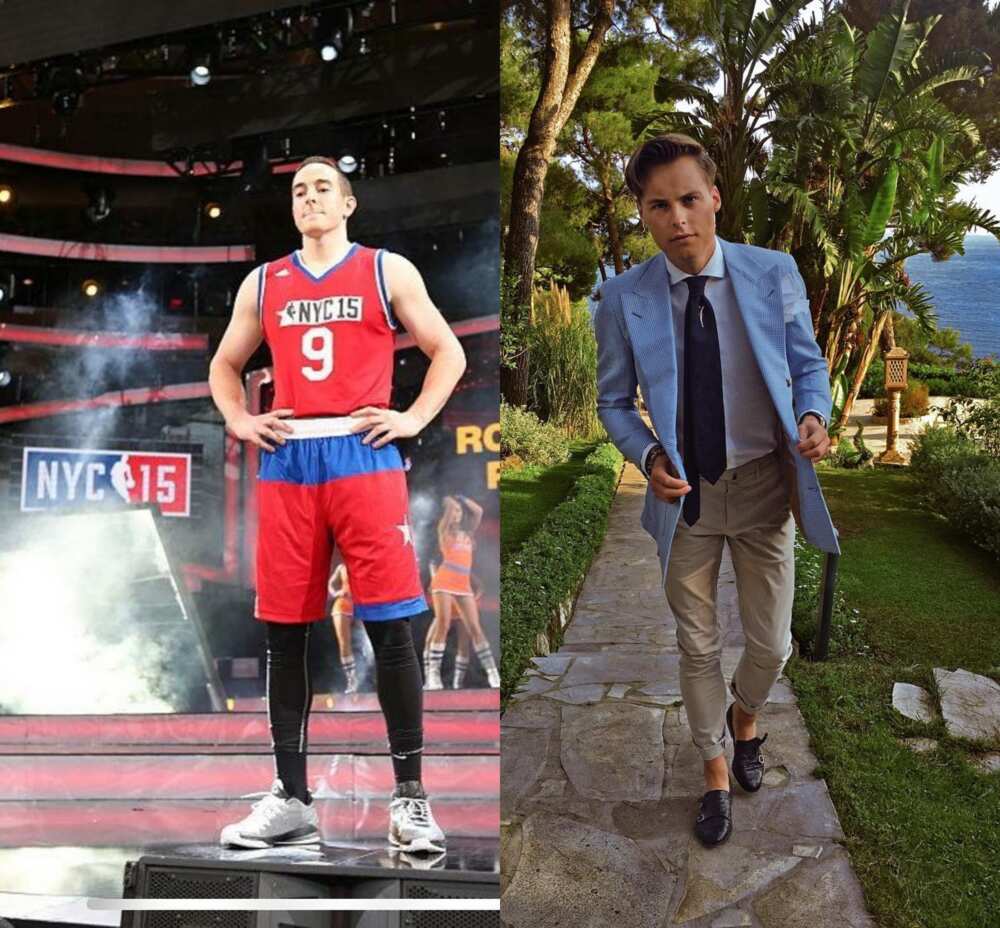 Some are self-made billionaires while others are heirs to magnificent estates and business empires. There are also innovators and trendsetters, as well as corporate leaders and idealists. There is a rich bachelor out there to suit every optimistic bachelorette.
Rich bachelors in 2020
Here are the wealthiest bachelors and their net worth.
10. Drew Houston (37 years) - $1.4 billion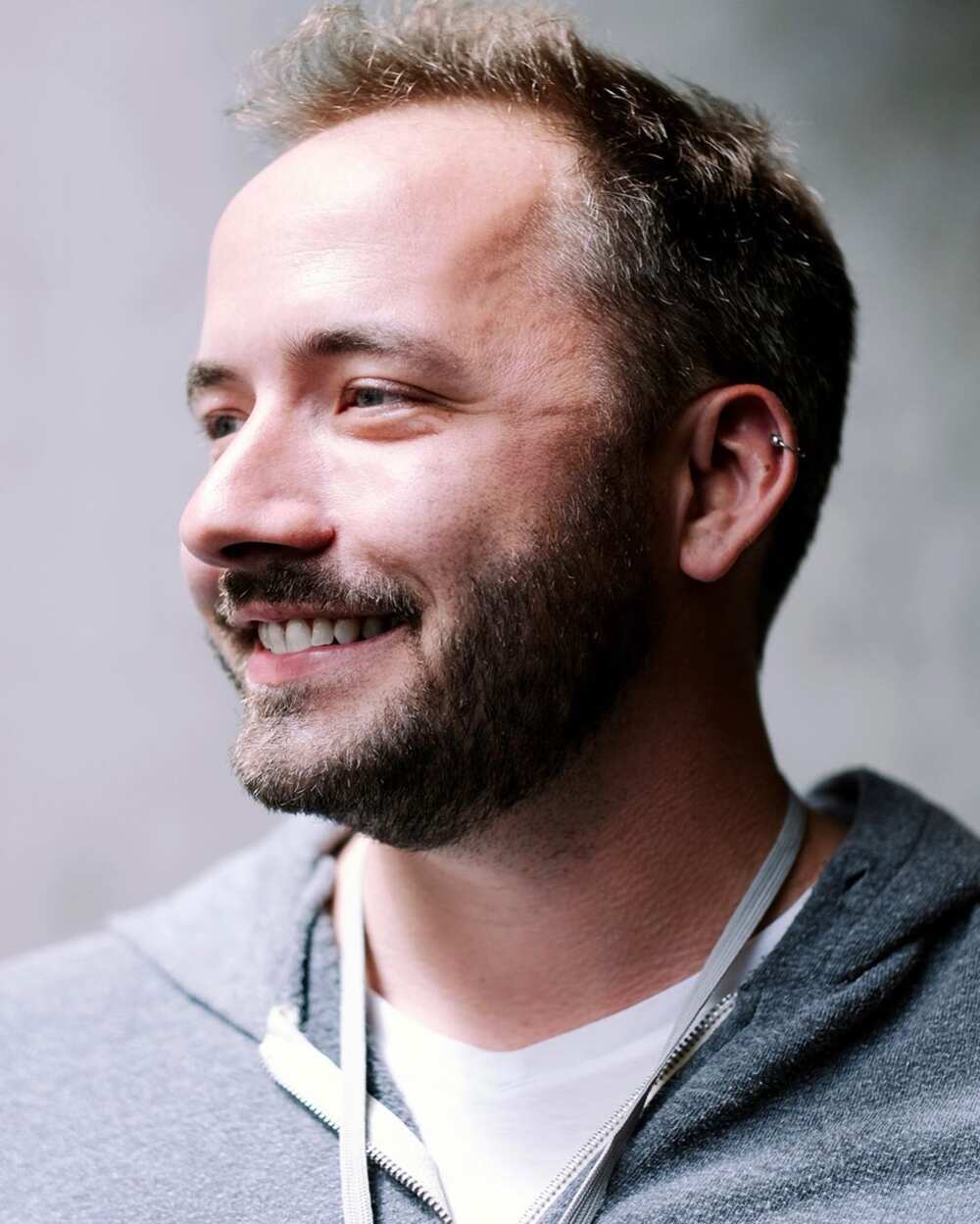 Drew Houston is the man behind Dropbox, a cloud storage service. He firmly ranks position 10 among the richest bachelors in the world, and he is worth $1.3 billion,
Drew is the major shareholder at Dropbox. He owns about 25% stake at the company.
The 37-year old tech entrepreneur first became famous in 2016 when he was named the 18th Richest American Entrepreneur under 40. Two years later, Forbes ranked him position 302 among Forbes top 400.
Currently, Dropbox has at least a half-billion users. Drew co-founded the online storage service alongside Arash Ferdowsi in 2007 when he was just 24. The backup service went public in 2018 when its shares value skipped by at least 24% on the first day.
Drew would forget his flash drive often, and he became tired of it. He thought of a cloud backup service, and that is how Dropbox was born.
He also realized that Dropbox could help millions around the world and not just him. He and Arash, a fellow student at Massachusetts of Information and Technology (MIT), secured $15,000 funding from Y Combinator and used the money to create and launch Dropbox in 2007.
Dropbox users cannot not only store files online, but they can also share them conveniently.
Drew Houston was born in 1983 in Acton, Massachusetts. He went to Acton Boxborough High School and pursued computer science at MIT. In college, Drew co-created an SAT Prep business before eventually co-founding Dropbox.
He also worked at HubSpot and Bit9 before Dropbox. Following his Dropbox accomplishments, Drew Houston was invited to the Facebook board of directors, where he replaced Reed Hastings, the CEO of Netflix.
9. Sergei Gordeev (47 years) - $1.9 billion
Sergei Gordeev is a proud, self-made billionaire who has massive interests in real estate. He ranks 9th among the richest most eligible bachelors. Sergei has made his fortune by buying industrial corporations, renovating them, and turning them into modern office complexes.
The real estate developer resides in Moscow, where his business is widely centered. Currently, he is the CEO and majority owner of PIK Group, a Moscow-based real estate development company.
Born in Moscow 47 years ago, Gordeev graduated with a Bachelor's Degree from the Togliatti Academy of Management. His first company was Rosbuilding, a real estate startup, which he created in 1995.
In 2013, he bought a 20% stake in PIK Group. He acquired an extra 24.6% stake in 2017 to make him the lead shareholder. As the CEO, Gordeev manages more than 14200 workers, and the company gets at least $900 million in revenue yearly.
Sergei is known to have bought Melnikov House, which belonged to Russian architect Konstantin Melnikov and converting it into an architectural museum. What drove him to renovate the house was his passion for architectural conservation.
He has been actively involved in saving several architectural buildings and not just Melnikov. Other notable remodels by Sergei include the Narkomfin Building and Sir John Soane's Museum.
Sergei also has investments in startups, notably Hyperloop One. The company aims at moving people and goods at the airline's speed, but just at a fraction cost.
The Russian billionaire has also invested in the publishing sector, where he is known to focus on Russian Avant-grade.
He is currently leading the Cultural Heritage Support & Preservation Foundation, where he describes himself as a conservationist and idealist. Sergei draws most of his inspiration from architectural designs and museums.
8. Garrett Camp (41 years) - $2.2 billion
The name Uber is quite popular in the world, today and we have Garret Camp to thank for his efforts in the creation of this amazing service. The Canadian innovator and businessman co-founded Uber alongside Travis Kalanick in 2009.
The ride-hailing application allows a user to request a ride. After which a contractor driver picks you up from wherever you are.
Though Camp now owns only 5% of the company, what he gets from the New York Stock Exchange is enough to keep him in the billionaire's list. He is among the richest bachelors ever.
Garrett Camp was born in 1978 in Calgary. He attended the University of Calgary, where he graduated with an Electrical Engineering Degree and a Master's Degree in Software Engineering.
Upon graduating in 2001, Garrett co-founded StumbleUpon, a web discovery service. The service would allow users to discover things online just by a single click.
In 2007, The Times Magazine named StumbleUpon among the top 50 best websites. It is in the same year that Garrett sold the discovery platform to eBay for about $75 million.
Since he was the creative mind for the company, eBay retained him as CEO, a position he held until 2012. Garrett co-founded Uber while still serving StumbleUpon.
The transport app started in Francisco, and it is now the leading ride-booking app in the world. Forbes ranked Uber among the top 10 companies in the world in 2012 and the 6th most innovative company in 2013.
In 2017, he was ranked 48 among the wealthiest in tech. Other than Uber, Camp owns Expa, a startup studio that helps new businesses launch. He is also building a cryptocurrency called Eco that will facilitate digital transactions upon completion.
Garrett Camp is a member of the Giving Pledge, a philanthropy organization that allows members to give a large share of their earnings to philanthropy.
7. Gustav Magnar Witzoe (27 years) - $2.3 billion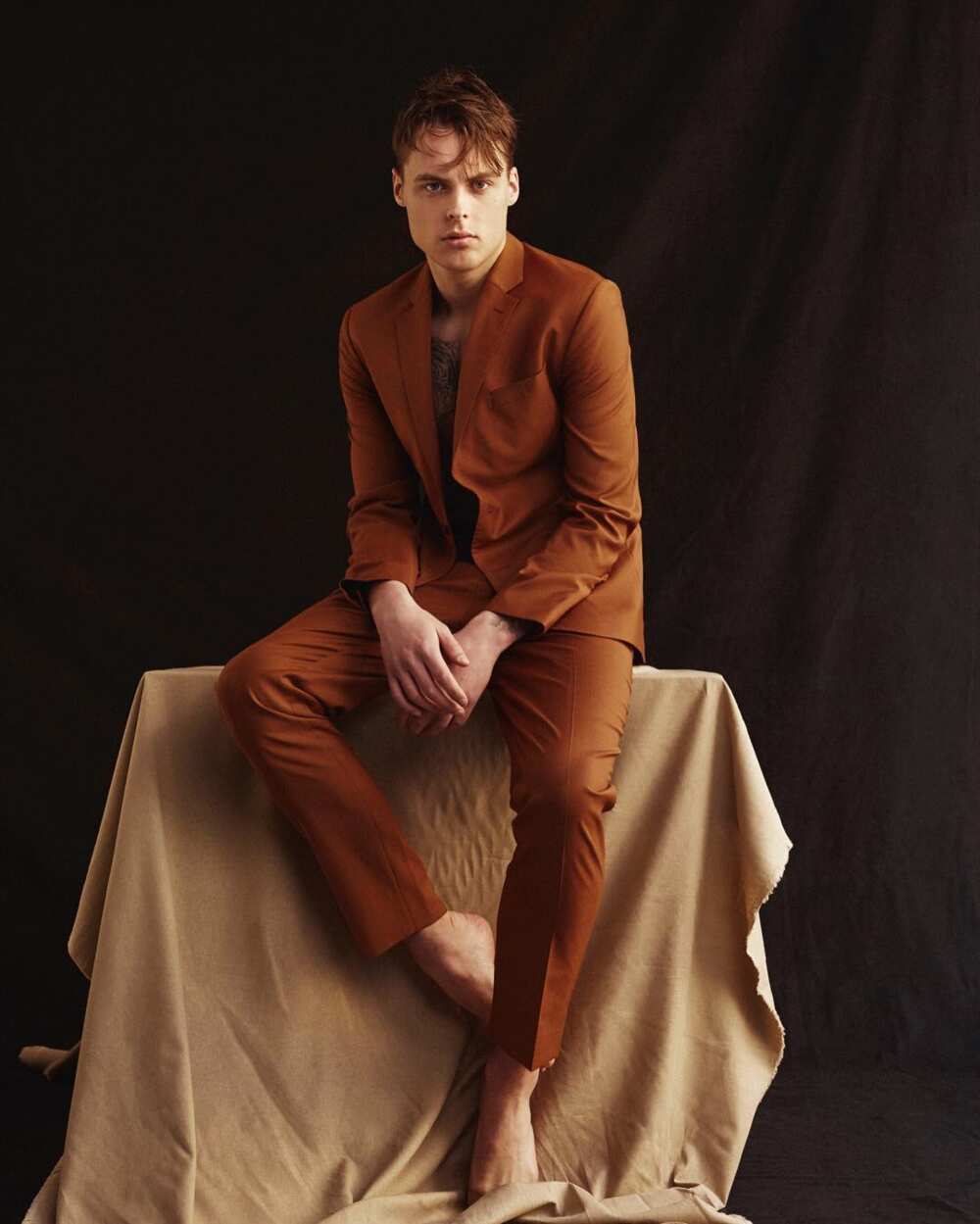 Gustav Magnar is one of the youngest hot rich guys. At 27, the young Norwegian entrepreneur is worth $2.3 billion. Primarily, it is due to his 49% stake at Salmar ASA, a leading global salmon producer.
The company was created and is run by Gustav's father, but the dad chose to pass a majority stake to his son. Though the reason why Witzoe senior had to transfer such a massive stake to his son at an early age is to protect the son from a hefty tax inheritance impose.
Following the transfer, the young Norwegian became an instant billionaire. He was named the third-youngest billionaire by Forbes.
The family also owns Scottish S.A. Farms, one of the biggest salmon producers in the U.K.
Witzoe was born in 1993 in Froya. At 19, the teenager was jailed for a couple of weeks for over speeding. He is crazy about fashion, and he is a familiar figure in most fashion shows in Norway.
He also loves dogs and traveling and has a massive Instagram following (about 110,000 followers). His other interests include sailing, golfing, and modeling.
Other than the salmon business, Gustav has interests in real estate. He has also invested heavily in tech startups. Gustav Magnar is a majority shareholder at Gopi, a company that is Snapchat's direct rival and Keybutler, an Airbnb hosting assistance application.
Previously, Gustav worked for a real estate developer, MGM Property. It is thought that this is where he drew the passion for real estate development.
His family has procured a professional modeling deal with Teams Models, Norway's giant modeling agency. According to his Instagram profile, the lad is also signed to Next Models. If you have been asking, "Where can I find rich bachelors?", you should probably work on getting on to the runway.
6. Patrick Collison (31 years) - $3.2 billion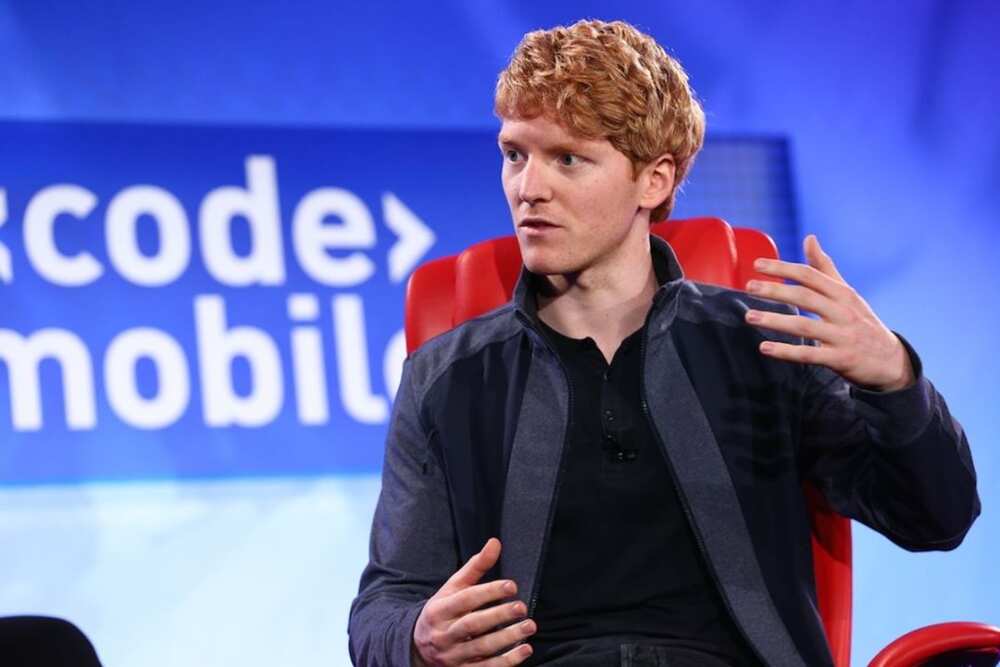 Patrick Collison and his younger brother John Collison are the cofounders of Stripe, an online payment processor. Patrick currently serves as the CEO of the company.
The two Collison brothers hatched the Stripe idea during their college years. They did not dream of being among single millionaires, let alone billionaires. Now, the payment software is valued at about $20.25 billion.
Patrick Collison was born in 1988 in Domineer, Ireland. The computer geek first took a computer course at age 8 and started learning programming at 10.
He finished second during the '40th Young Scientist and Technology Exhibition' and took the top spot during the 41st edition. He received $300,00 for creating a programming language.
Patrick had the opportunity to study at MIT but dropped out to start a software brand, Shuppa, with his brother John. Due to funding issues, the two Collison brothers merged with a couple of Oxford graduates to come up with Auctomatic, still a software brand.
They later sold Auctomatic for $5 million in 2008 to become overnight millionaires. Patrick was retained as the company's engineering director.
In 2010, the two brothers created Stripe and have been doing well in the financial sector ever since. In 2016, the two brothers were named the world's youngest self-made billionaires. The company itself was worth $9.2 billion at the time.
Patrick generally likes to read anything to do with technology and philosophy. He also writes technology content on his website.
What is more, he is philanthropic. The Collison brothers are noted to have donated a million-dollars to Capital YIMBY, a lobbying organization.
5. John Collison (29 years) - $3.2 billion
Like his older brother Patrick, John Collison is worth $3.2 billion, a representation of his stake in Stripe. He firmly ranks 5th among the wealthiest bachelors. John Collison was born in 1990 in Domineer, Ireland. He attended Castle Troy College and later on, Harvard University.
Unfortunately, he dropped out of Harvard to concentrate on Stripe. He and Patrick have had a similar career path. The co-founded Shuppa together, which gave birth to Auctomatic and later on, Stripe.
Like Patrick, John had a deep passion for coding. His understanding of the programming language was critical in creating both Stripe and Shuppa.
John Collison is not just a programmer and inventor but also a certified pilot. He is also passionate about music with his instrument of choice being the piano.
With Stripe's value improving lately, John and Patrick continue getting more affluent. The two hold a controlling stake in the company, and so they are guaranteed to retain control when the company goes public.
John was ranked by Forbes the 15th America's richest entrepreneur under 40, a position he shared with his brother Patrick.
4. Pavel Durov (35 years) - $3.4 billion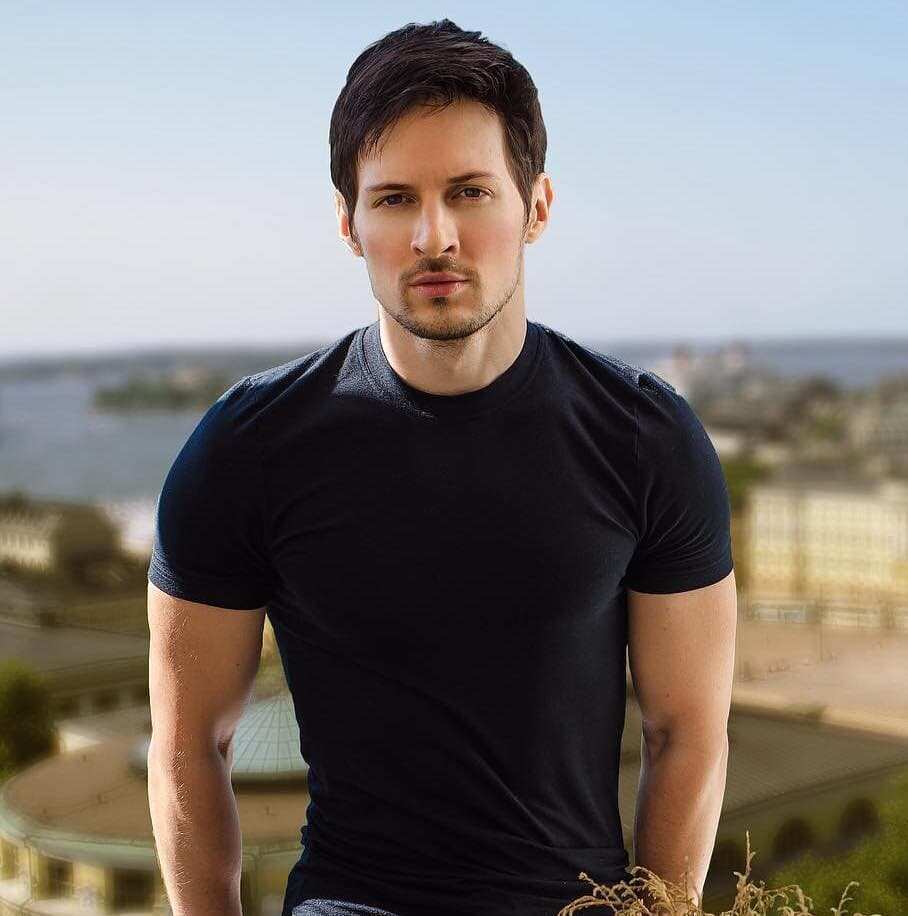 Pavel Durov is famously known for founding Telegram Messenger, a social chat application. He holds the majority stake at Telegram, which currently enjoys 300 million-plus users.
Interestingly, Telegram is free to use and is a stronger competitor to WhatsApp.
Pavel Durov was born in St. Petersburg, Russia, but spent a majority of his childhood in Italy. He even went to elementary school in Turin, where his father worked before coming back home in 2001.
In 2006, he received first-class honors from St. Petersburg State University.
Before creating Telegram, Pavel first created Vkontakte (V.K.), a social network, in 2015. Upon founding V.K. with his brother Nikolai, the duo was able to grow its value to about $3 billion.
Unfortunately, Pavel was involved in a police standoff for posting controversial pictures that targeted the Russian government. The incidence did not sit well with Putin's regime, and the pressure compelled Pavel to step down from his CEO position at V.K.
He was also forced to sell his stake. He got $300 million from the selloff, which was way below V.K.'s evaluation, but enough to create Telegram. Pavel then left Russia after the sale.
In 2018, the inventor and his brother Nikolai got about $1.7 billion from several investors, and they used the money to create a Telegram-based blockchain, TON.
Durov is a vegetarian, and he described himself as a libertarian. He has published several libertarianism manifestos where he talks about ways to improve Russia. Though he does not plan to go back to his motherland any time soon, the country is proud of his accomplishment.
In 2012, the Huffington Post named him 'Russia's Zuckerberg.' In 2017, Durov represented Finland in the WEF Young Global Leader forum. The following year, Fortune listed him as one of the 40 under 40, a ranking for the most powerful, wealthy, and young entrepreneurs.
Durov is also a philanthropist. He has donated at least a million-dollar to Wikimedia Foundation. Though he is single, Durov has two children from his past relationship.
3. Robert Pera (42 years) - $8.1 billion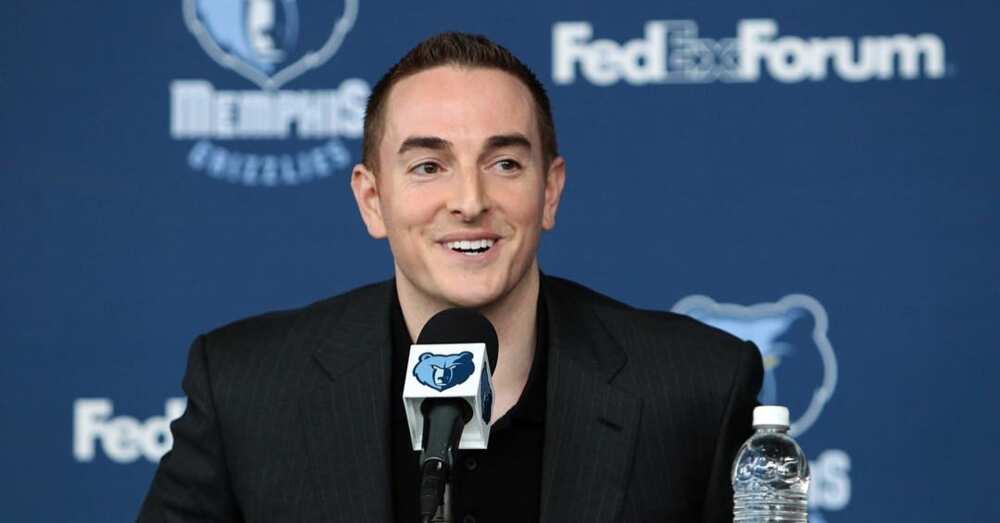 The guy taking position 3 in the list of richest bachelors 2020 is Robert Pera, the man behind Ubiquity Networks. Robert Pera first invaded the billionaires' circle in 2011 upon taking Ubiquity Networks public.
A year later, sadly, the company had all over sudden tanked, and Pera's net worth reduced significantly.
But due to his bouncing back mentality, Robert was able to reboot Ubiquity Networks, and it got him back into the billionaire's' circle once again in 2013. By the end of 2019, Robert Pera had tripled the value of his company, and the 42-year old American entrepreneur is now worth $7.3 billion.
Ubiquity Network is a wireless equipment/software manufacturer based in Silicon Valley. It was founded by Robert Pera, who is currently the CEO.
Other than Ubiquity Networks, Pera also has significant stakes in the Memphis Grizzlies, an NBA club. He bought the company in 2012.
Robert Pera was born in 1978. He attended and graduated from the University of California with a Degree and Master's Degree in Electrical Engineering. He also did a Degree in Japanese.
While in college, Robert Looked up to Steve Job. So, the first thing he did after graduating is to get a job at Apple Inc.
It is at Apple that the idea of creating a low-cost, better-performing Wi-Fi module came into mind. He shared the idea with his bosses at the time, but they ignored it.
Being determined as he was, Robert went ahead to make his first creation. In 2005, he was ready to start his own business. He then left Apple Inc. and established Ubiquity Networks.
The wireless technology delivers fast network to rural, emerging areas, and other underserving markets. Pera now runs a charity, the Grizzlies Foundation.
2. Jan Koum (44 years) - $9.9 billion
You probably have heard about Jan Koum if you are a dedicated social network user. The eligible billionaire is the man who co-founded WhatsApp (alongside Brian Acton).
In 2014, the two inventors sold the messaging application to Facebook at about $22 billion. That explains Jan's current net worth of $9.7 billion.
But even after selling WhatsApp, Jan retained his CEO position until 2018. He also left the Facebook board the same year.
Jan Koum was born in 1976 in Kyiv, Ukraine, but currently resides in California, USA. Though he is a billionaire now, Koum had a humble origin.
He was born to a poor Jewish family in Kyiv. His family's problems were compounded with political strife in Ukraine.
The conditions were unfavorable for the family, and this compelled them to move to the United States. Jan would then work as a grocery attendant while his mother would babysit to make ends meet.
Jan took advantage of the little money he made to pursue education. He enrolled at San Jose University and would work part-time at Ernst & Young. He met Brian Acton at Ernest & Young, and the two collaborated to co-found WhatsApp.
But before the creation, the two first worked at Yahoo after leaving Ernest & Young. The pressure at Yahoo was, unfortunately, too much, and this forced Koum to quit university. So, he never got the chance to graduate.
But before Jan co-created WhatsApp, he had served Yahoo for almost nine years. Interestingly, Koum had given $1.15 billion of his Facebook stock to charity just before leaving the social network. So, he is not only rich and single but also a man with a philanthropic personality.
The two co-founded WhatsApp in 2009 after spending nine years in Yahoo, and WhatsApp Messenger a year later. In 2014, Facebook came calling, and they tabled an offer that Jan and Brian could not turn down.
1. Mikhail Prokhorov (54 years) - $11.3 billion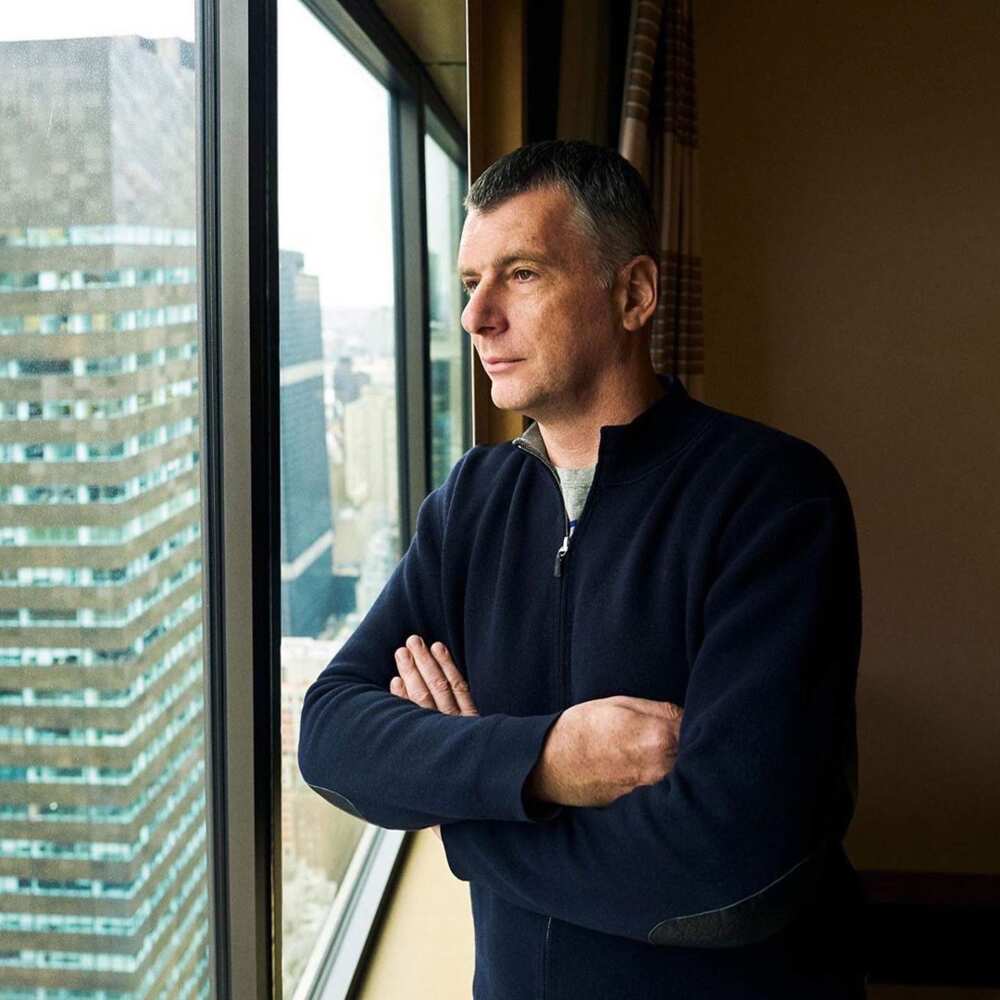 Now you have the answer to who is the richest bachelor in the world? Until 2018, Mikhail Prokhorov was the proud owner of the Brooklyn Nets. Now, the NBA club belongs to Joseph Tsai of Alibaba, who paid $2.3 billion for Mikhail's 49% stake.
Mikhail Prokhorov was born in Moscow, Russia, in 1965. He is currently one of the most eligible bachelors over 50 years old. He went to Moscow Finance Institute, after which he landed his first job at the International Bank for Economic Corporation.
He served as a manager at the corporation for a few years before joining MFK Bank and the United Export-Import Bank.
Business-wise, Mikhail first partnered with Potanin, and the two founded Interros, a Russian holding firm. They used the company to buy Norilsk Nickel, a giant mining corporation.
Mikhail founded Onexim Group after exiting Interros. The private investment funded the purchase of Renaissance Capital and IFC Bank.
He bought the New Jersey Nets in 2010 for $223 million and opted to change its name to the Brooklyn Nets.
In politics, Mikhail ran for the Russian presidency in 2012 but only garnered 8% of the vote cast. He currently has stakes in CSKA Basketball Club, a professional Euroleague basketball team.
Mikhail globally known to be a ladies' man but is far from settling down. He flies in private jets and hangs around hot ladies. He practices biathlon and professional boxing.
In 2007, Mikhail grabbed the headlines for the wrong reason in the U.S when he was charged with importing prostitutes from Russia. The scandal was so ugly that it forced him to sell his stake at Norilsk Nickel. He got about $7.5 billion from the sale.
At one point, Mikhail lost about $55 million, a deposit amount needed to bid for the Villa Leopold. Following an appraisal amount of about $750 million for the 20-acre estate (believed to have been built by King Leopold II), Mikhail walked away. It meant that he had to forfeit the $55 million he deposited as it was nonrefundable.
Still, the notorious Russian billionaire can afford to throw money around. He comes to mind when you ask: who is the richest single man in the world?
There are exciting prospects when it comes to the richest bachelors in the world. All of them have amazing stories behind their rise to riches. It has not been easy for some of them to enter the billionaires' circle, but they are finally there. Whether they will remain on the list or not is up to time to tell.
Source: Legit.ng