Each year, we see new faces rank among the richest bachelorettes, and 2020 is no different. The most eligible women billionaires this year will surprise you. Some are heirs to great business empires, and others have self-made wealth that comes from sheer hard work.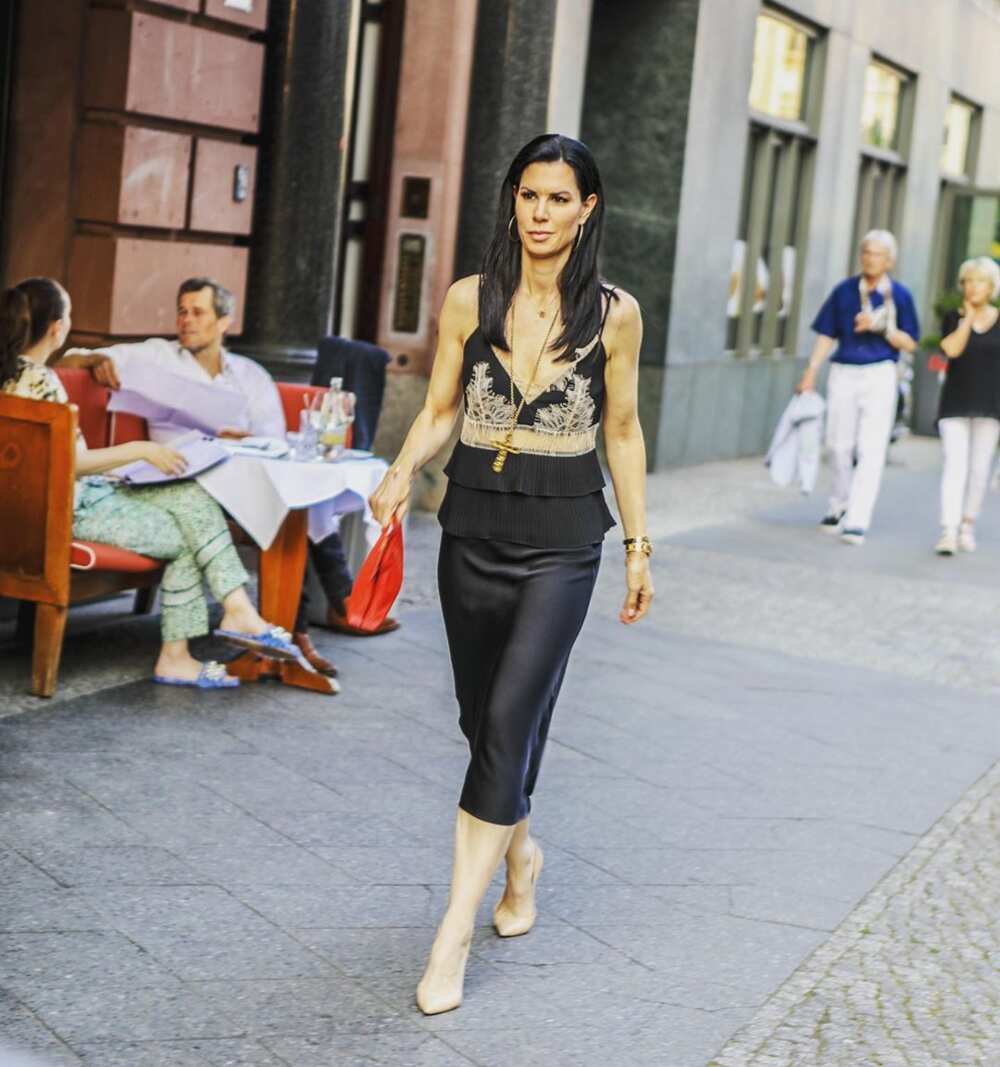 A number of these bachelorettes have married before and gotten disappointed at one point while others are not in a hurry to look for love. There are a few that have children from past relationships and others who are yet to grow their families.
5 richest bachelorettes in the world today
It does not surprise that the wealthiest bachelorettes in 2020 also make the overall list of the wealthiest individuals in the world. Here is a comprehensive list of the top 5 wealthiest bachelorettes.
5. Eva Maria Braun-Luedicke (33 years) - $1.2 billion
Eva Maria is another daughter of German billionaire Ludwig George Braun. Eva Maria is one of the richest eligible bachelorettes and she is worth $1.2 billion.
She owns 12% of the medical device company B. Braun Melsungen, which explains her current net worth. The one who enjoys the majority share, however, is her brother Otto Phillips.
Forbes estimates Otto to be worth $2.3 billion. Unlike Otto, who is actively involved in the day-to-day running of the family business, Eva Maria is just a shareholder.
Eva is only 33, which means she has all the time in the world to decide if she would want to manage a part of the company someday or take a different business route. She currently resides in her hometown of Melsungen, Germany.
According to Forbes, she ranks 1717 among the wealthiest billionaires globally.
4. Serra Sabanci (44 years) -$1.3 billion
Adorned with gorgeous looks and now ranking fourth in the list of the richest bachelorettes in the world, Serra Sabanci is an exciting prospect for the present bachelors. She is worth $1.3 billion.
Serra belongs to an elite Turkish family, the Sabanci Clan. The family is behind Sabanci Holding, a Turkish financial, insurance, and industrial conglomerate.
Throughout her life, Serra has never been bothered by wealth. Even her extended family is wealthy. Notable fellow billionaires within the Sabanci household include Susan Sabanci and Sevket Sabanci, her cousin and niece, respectively.
Despite that, Serra would love to forget an ugly incidence that hit her family in 1996. Her father was shot down in his Istanbul office by hired assassins, the DHKP-C.
The shooting was a significant headline in Turkey and the financial world in general. The company would reopen shortly after to allow Serra and her brother Demir to take their rightful places.
Demir Sabanci held several executive positions at the company before eventually building his own empire, Sedes Holding.
At 44, successful and filthy rich, it is reasonable to ask why she is still single. Well, Serra was once married to Tycoon Byron Aktau.
Their relationship sadly came to an end in 1999 after staying together for five years. She has not been in any other public relationship since 1999.
Serra Sabanci is an honorary graduate from Portsmouth and Bilgi University. Having been born to a wealthy Turkish family, she is a significant shareholder of Sabanci Holdings and a member of the board.
Unfortunately, she dropped out of the billionaires' chart in 2012. She has, however, made a sound comeback in 2020.
Given that the market values of Sabanci Holding and AK Bank, another family company, have improved tremendously in the past year, it looks like she is going to stay on the list for some time.
Being an honorary graduate and an intelligent executive, Serra has served in different high profile companies outside Sabanci Holding. She was a director at the Turkish giant cement company Akcansa Cimento.
Serra is a proud philanthropist. She is actively involved in her family's charity organization, the Sabanci Foundation, where she is a board member.
With Sabanci Holding dealing with everything ranging from insurance and banking to energy and textile, the company is making its presence felt global. As a result, Serra Sabanci will likely maintain her elite status as one of the hot rich women in the world.
3. Elaine Wynn (77 years) - $1.5 billion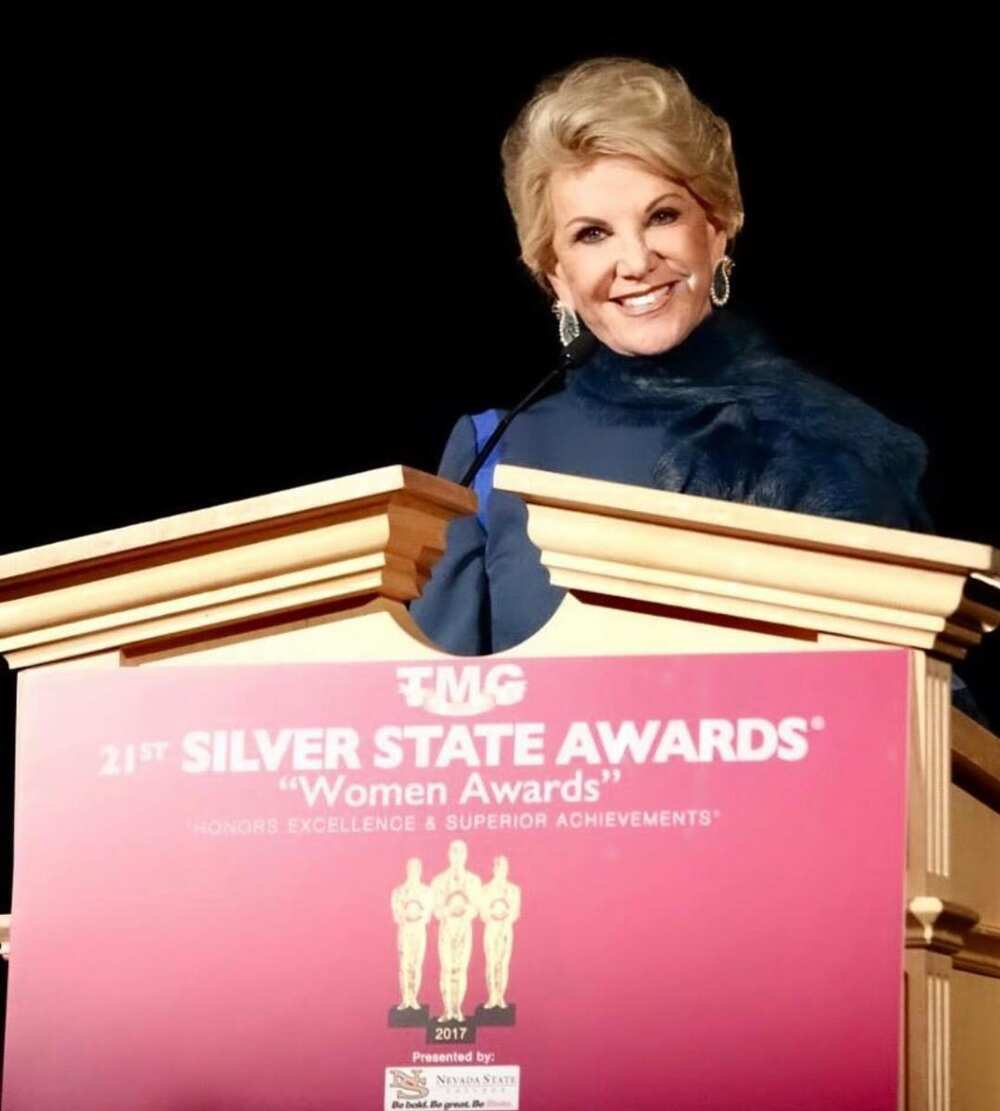 Elaine was born in New York City in 1942. At 77, she ranks third among the richest bachelorettes 2020.
After separating from her husband Steve Wynn about ten years ago, she has been single ever since. However, she still keeps her husband's last name, Wynn.
The other thing that she keeps is her significant stake in Wynn Resorts, a real estate development business. The business also includes a chain of hotels.
The two married when Elaine was in college but divorced following Steve's alleged sexual misconduct with the company's female employees. It was a long battle that saw the couple head in and out of court.
During the 2010 divorce, which happened to be their second, Elaine received about 11 million shares of the Wynn Resorts, equivalent to 10% of the company's ownership. She would then get an annual dividend of 3% of the company's earnings, which is about $60 million.
In 2014, Elaine needed Steve's permission to sell a part of her shares at Wynn Resorts and use the money to fund the purchase of the LA Clippers.
Unfortunately for her, Steve refused, and this got her furious. She even went to the extent of suing the company for covering Steve's sexual harassment at Wynn Resort.
Elaine alleged that the company paid the victims and others who knew about the scandal just to protect Steve Wynn and the company. Her efforts eventually paid off when Steve was forced to step down from his position as the company CEO.
He even sold his shares, and this meant that Elaine was the only major shareholder. She continues to hold the position up to date.
Elaine did not just wake up to own a real estate development empire. It has been a result of hard work and sacrifices over the years. During her college years when she met Steve, Elaine used to work on Sundays at a bingo hall just to earn extra money. The bingo hall belonged to Steve's father.
After the two made enough money to start a business, they relocated to Las Vegas, where they began Mirage Resorts, a casino business in 1973. In 2002, the couple co-founded the popular Wynn Resorts, where Elaine was appointed a member of the board. She held the position until 2015.
Over the years, Elaine has received several notable recognitions in the word. In 2019, she was Forbes', 11th self-made woman. That is in addition to ranking 388 in Forbes' top 400 and 1116 among the latest billionaires in the world.
Other than corporate matters, Elaine is widely involved in philanthropy works. According to Forbes, she enjoys a lifetime giving of about $125 million, which is roughly 6% of her net worth.
She founded the Elaine P. Wynn & Family Foundation, a charity organization that supports and fights for the rights of disadvantaged schoolchildren. She is also a board member of the Communities in Schools, another foundation for underprivileged schoolchildren.
Elaine has held several high-profile positions in the philanthropy world. She was a task force member of the 2011 Blue Ribbon Education Reform in Nevada. And in the same year, President Obama named her a board member of the Kennedy Center for the Performing Arts.
She is a seasonal art collector and currently co-chairs the LA County Museum of Art. Her passion for art saw her buy Three Sides of Lucian Freud, and expensive artwork estimated to be worth $142.42 million, in 2013. Later on, she loaned the painting to the Portland Art Museum.
Wynn is an alumnus of George Washington University, where she studied Political Science. She has two children from her relationship with Steve Wynn. With a net worth of $1.5 billion, Wynn is irrefutably one of the richest and most powerful women in Nevada.
In the eyes of many, the Wynn Resorts is behind the revitalization of the Nevada real estate sector. Some of the firm's notable developments in Las Vegas are the Mirage and the Golden Nuggets.
2. Julia Stoschek (44 years) - $1.8 billion
Julia Stoschek is a contemporary art collector. She is also the daughter to German billionaire Michael Stoschek, chairperson of Brose Fahrzeugteile. Julia is one of the richest eligible bachelorettes.
Brose Fahrzeugteile is a car parts company founded by Julia's great grandfather Max Brose. The company has become a global supplier of car parts with the company's annual revenue topping about $6.4 billion.
Julia started collecting artwork in 2003. She is the founder of Julia Stoschek Collection which was made available to the public in 2007.
The collection boasts of over 850 artworks from about 255 artists from around the world. The goal is to collect, conserve and present time-based art.
Julia is also a board member of MoMA PS1, a contemporary art institution that is associated with New Yorks's Museum of Modern Art.
She was once in a relationship with Andreas Gurksy, a German photographer. She also dated Mathias Döpfner, with whom she has a son. Currently, Julia is single.
1. Gina Reinhart (66 years) - $13.1 billion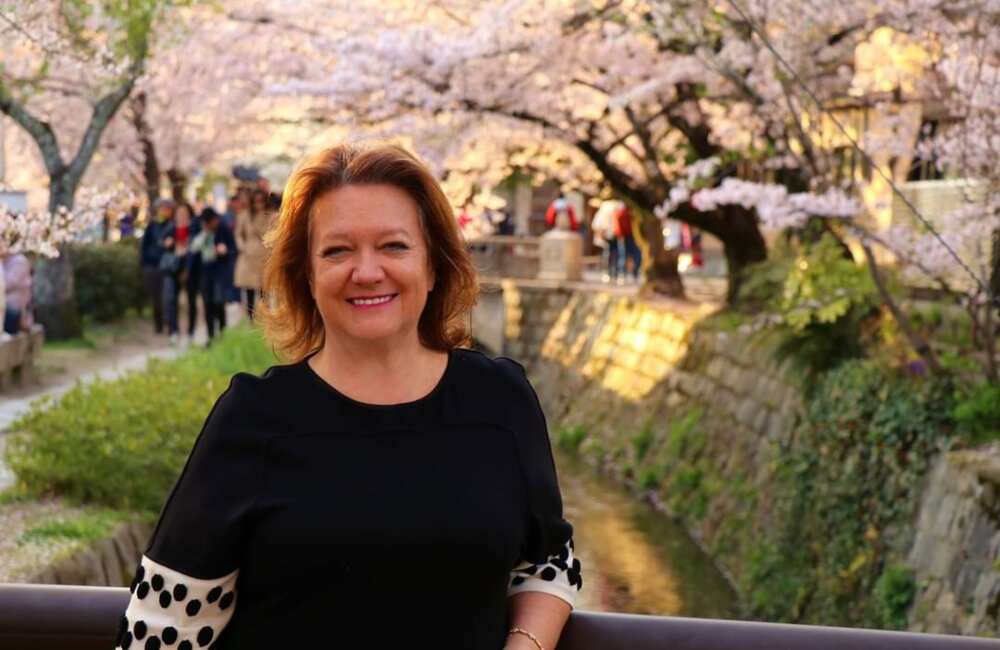 Wondering who is the richest single woman? One of the rich single women is Gina Reinhart who is currently worth $13.1 billion.
Gina has been searching for love since being widowed early in 1990. At 66 and with such wealth, she has the luxury of choosing whomever she wants in her life.
Are you wondering how she made such wealth? Gina inherited her father's mining empire, Hancock Prospecting, in 1982.
The company was worth $75 million at the time of her father's passing. She invested the money in mines and cattle. Now, the return is in billions.
Gina has other interests outside Hancock Prospecting. In 2010, she bought stakes in Farimax Media, where she is the majority shareholder and Ten Network. Both are media organizations.
In 2014, the Roy Hill Mine was opened and mining began. Gina's company is a major stakeholder. The first shipment of iron ore for export was loaded in December 2015.
Gina bought Fossil Downs Station in 2015 at an undisclosed price. The property stocked about 15,000 cattle population.
In 2019, Gina was ranked by Forbes as the wealthiest person in Australia. In 2012, she topped the world's single rich women list but dropped to position four the year after.
By 2014, she was ranked sixth globally. She is now ranked 36 in the list of the most powerful woman and 75th among the latest billionaires.
Gina resides in her birth town Perth, Australia, and has four children. She was born in 1954 and attended St. Hilda's School in Perth. She briefly enrolled at the University of Sydney to pursue economics but dropped out to help run the family business.
When she was 19, she met Greg 'Hayward' Milton, an Englishman, and the two got married. They had two sons, but their marriage did not hold for long. The two divorced early in 1981 before she remarried in 1983. The lucky man at the time was Frank Rinehart, a successful lawyer.
Just like with Hayward, Gina had two children with Frank. Sadly, Frank passed on in 1990. Following Frank's death, things started to get tough for Gina. She was in and out of court fighting over her parents' fortune, and the issue took at least 14 years to solve.
Rinehart is also philanthropic but prefers to keep it low profile. She supports several Cambodian orphanages, where she advocates for the fight against child traffic and women abuse.
She also supports local foundations. Gina is widely known for opposing the harsh government policies on mining taxation.
Since 2020 has only begun and these eligible women are sparking interests globally, there is always a chance that newer faces will grace the list next year.
All the top 5 richest bachelorettes have something special going on. They are sending waves around the world with their mega wealth and influence.