Lamar Odom bio: net worth, girlfriend, stats
For a long time, Lamar Odom was well-known for his excellent basketball skills as a professional player for some of the dominant teams in America. However, he gained more popularity when he dated, married and divorced American TV personality, Khloe Kardashian. What else should you know about the basketball player?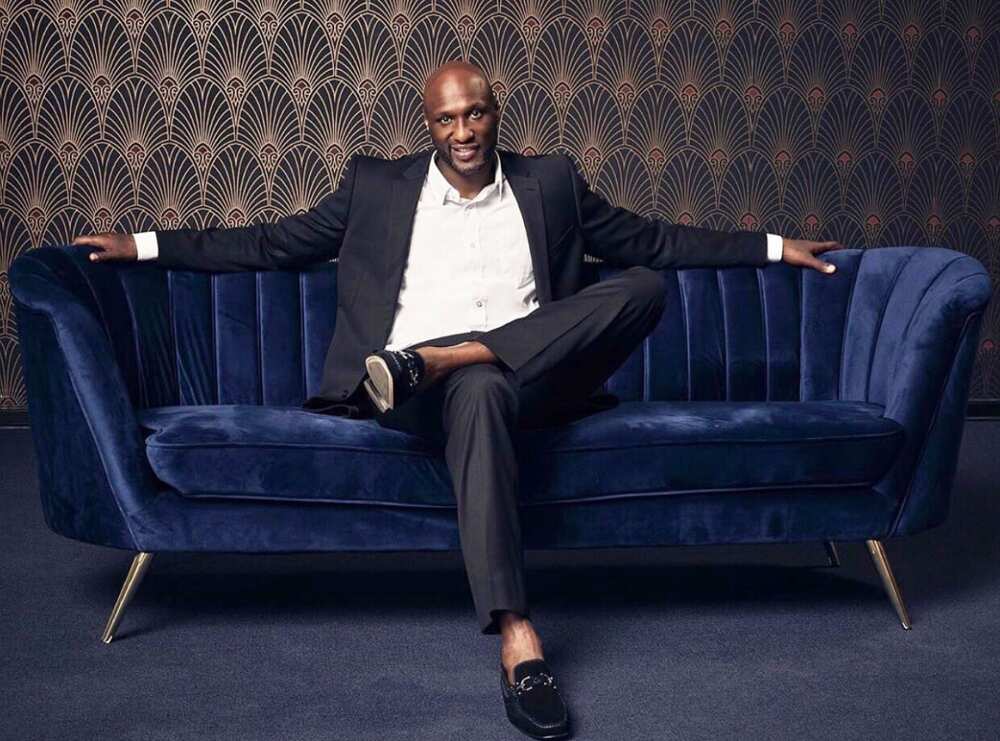 In the basketball court, Lamar was a versatile player who a majority of basketball fanatics admired but outside the court, he found himself entangled in a lot of controversies, some of which remain mysterious until today. Check out some of the events that shaped up the life of the famous basketball player.
Profile summary
Name: Lamar Joseph Odom
Age: 40 years
Date of birth: November 6, 1979
Place of birth: South Jamaica, New York, USA
Zodiac sign: Scorpio
Father: Joe Odom
Mother: Cathy Mercer
Nationality: American
Ex-spouse: Khloe Kardashian
Children: Jayden, Destiny and Lamar Jr.
Height: 6 feet 10 inches
Weight: 104 Kg
Body measurements: 49-17-40 inches (Chest, Arms, and Waist)
Shoe size: 17.5 US
College: University of Rhode Island
Profession: Basketball player
Early life
Lamar was born to Joe Odom and Cathy Mercer on November 6, 1979. He was raised under the care of his maternal grandmother, Mildred Mercer, after his mother died when he was young; his father was struggling with Heroin addiction at the time. His mother suffered from colon cancer and died of it.
How tall is Lamar Odom, and what are his other body measurements?
Generally, Odom's body is of athletic built. Lamar Odom height is 6 feet 10 inches while he weighs approximately 104 Kg. He has black hair although he prefers his head shaven always. The color of his eyes is black.
His well-built body, combined with his basketball skills, makes him a valuable player in a basketball team. As of today, Lamar Odom age is 40 years, but he looks active and energetic. Lamar Odom girlfriend, Sabrina Parr, is a fitness enthusiast, and lately, she has played a pivotal in helping her boyfriend workout.
Education history
For his high school studies, he first went to Christ The King Regional High School, a school in Middle Village Queens, his hometown. Odom was not academically gifted, and due to poor grades, he shifted from one school to another. He went to Redemption Christian Academy in New York and then later attended St. Thomas Aquinas High School in New Britain, Connecticut.
While in high school, he played basketball and his exceptional skills were noticeable at an early age. He also had the chance to play alongside the would-be basketball heavyweights such as Kobe Bryant and Ron Artest.
He thought of joining NBA straight from high school, but he was convinced to take his university education first and therefore, he enrolled at the University of Nevada, Las Vegas. His stay at the university came to an abrupt end when he was linked to a series of controversies. He proceeded to join the University of Rhode Island in 1997 but he was not allowed to play any basketball games until the end of a couple of semesters.
His education was marred with controversies that kept him moving from one academic institution to another. Despite having several challenges in completing his education, Odom stood out as a highly talented and extraordinary basketball player.
Who is Lamar Odom wife?
Odom started dating fashion designer Liza Morales while they were in high school in 1996. After four years of courtship, the two love birds got engaged in 2000.
Lamar Odom kids with Morales are Destiny (1998) and Lamar Jr. (2002). The couple had another kid, Jayden (2005), but he succumbed to sudden infant death syndrome when he was six and a half months old. In 2007, the couple opted to wind up their relationship.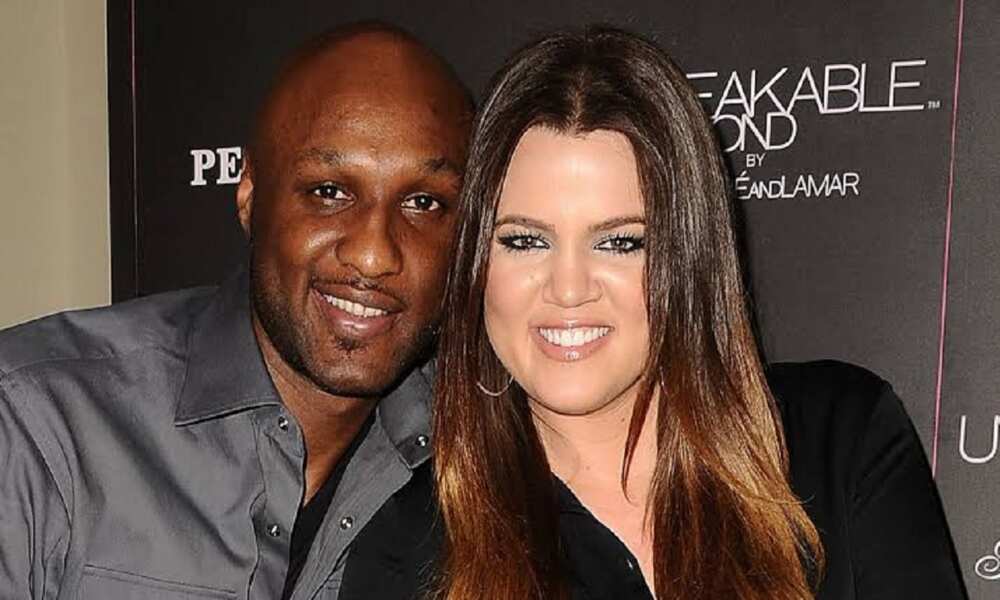 In 2009, Odom met American TV personality Khloe Kardashian. After dating for only a month, they exchanged marriage vows on September 27, 2009 in Beverly Hills. For four years, everything seemed okay with their engagement until December 13, 2013 when Khloe filed for divorce and subsequent restoration of her last name.
Khloe had to withdraw the divorce request to support Odom after he was found unconsciously lying in a brothel in Crystal, Nevada. Lamar was rushed to hospital where he was placed under intensive care until he regained consciousness and recovered. After Odom's full recovery, Khloe filed for divorce again, and this time, it was granted on December 17, 2016.
What happened to Lamar Odom after the divorce?
Besides Liza Morales and Khloe Kardashian, Odom has been in and out of relationships with other girlfriends. Here is a list of people the former professional basketball player once dated.
American actress Taraji P. Henson (2008-2009)
American TV personality Claudia Jordan (2009)
Jennifer Richardson (2012-2013)
Polina Polonsky (2013)
Ryder Cherry (2015)
Monica Monroe (2015)
After a long silence about his love life, Odom posted a picture on his Instagram account with Sabrina Parr, and this ended the speculations about who he was dating. Lamar Odom new girlfriend is a qualified fitness coach. The couple has confirmed that they have been dating since August 2019.
Is Lamar Odom dead or alive?
When he was found unconscious at a brothel in Nevada, rumors went around that he was dead. Nevertheless, he was in a coma for three days, and he survived twelve strokes and six heart attacks, which is quite unusual. The doctors who treated him termed his recovery to full health miraculous.
Netizens have been eager to know from Lamar Odom what happened before he lost consciousness, but he can barely recall the events that transpired at the brothel. The basketball player said that it was a close shave with death and he thanks God for being alive today.
Professional basketball career
Lamar Odom basketball career spans from 1999 to 2014 (approximately 15 years). He has been part of various basketball teams that have recorded immense success in the game. Lamar Odom stats in basketball are incredible, and he is ranked among the best players in NBA history.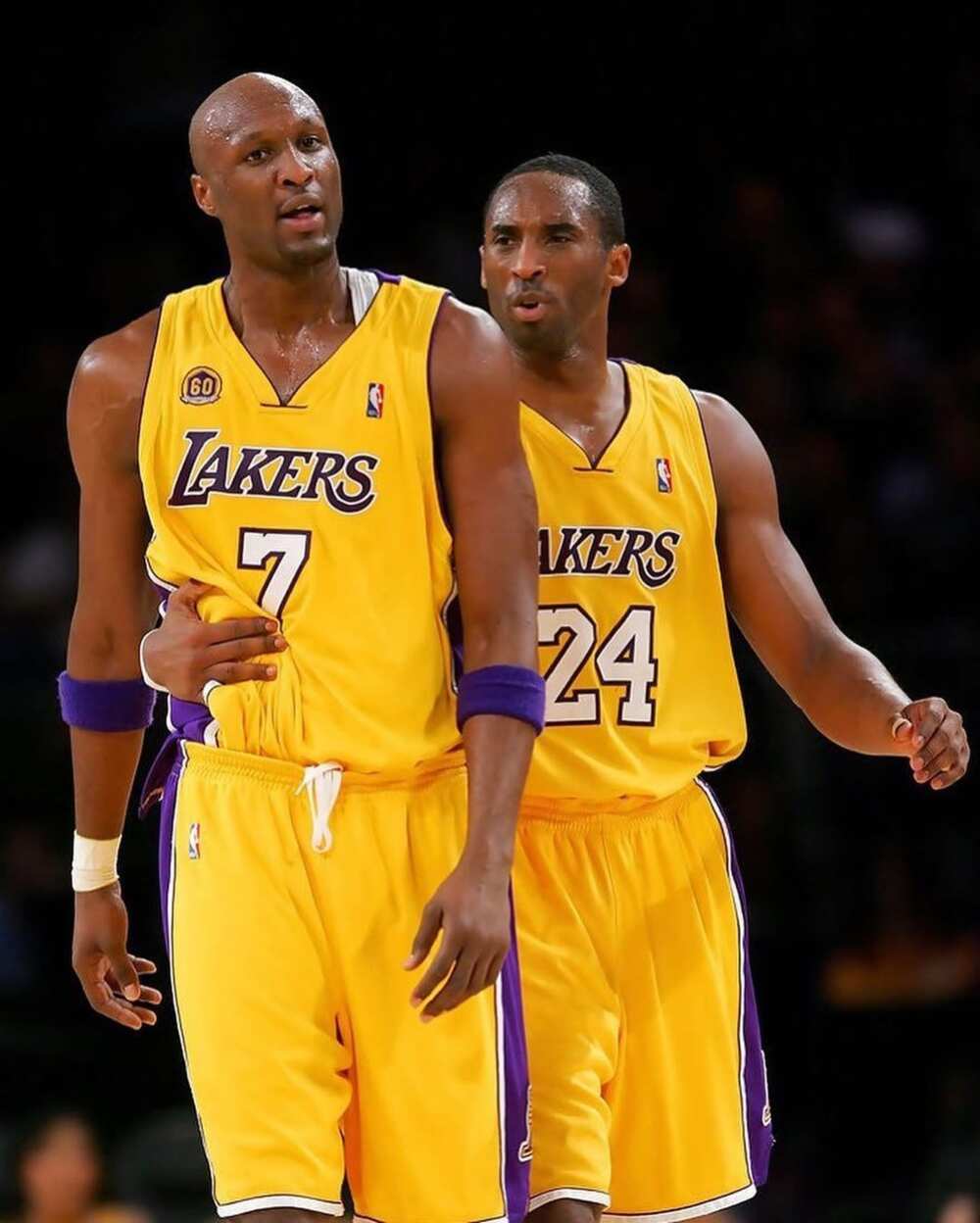 In 1999, he joined the Los Angeles Clippers, and after one year, he earned a call up to the 2000 NBA All-Rookie First Team.
After four years of playing with the team, he shifted to Miami Heat for the 2003-2004 season.
At the end of the season, Odom, with other two players, Caron Butler and Brian Grant, were traded to Los Angeles Lakers for Shaquille O'Neal.
He was part of the basketball team that represented the US in the 2004 Summer Olympics in Athens, Greece.
While still plying his trade for Los Angeles Lakers, he won the NBA championship in 2009 and 2010.
His professional basketball career was at its peak in 2011 when he was named the NBA's Sixth Man of the Year.
He moved to Los Angeles Clippers for the 2012-2013 spell.
He moved to Spain on February 18, 2014, to sign a two-month deal with Laboral Kutxa Baskonia. However, he could not complete the two-month duration due to a back injury he sustained, and after just a month, he went back to the United States.
After recovery from the back injury, he joined the New York Knicks for the remaining period of the 2013-2014 season.
In July 2014, he announced his retirement from professional basketball.
Lamar Odom net worth information
As of 2020, he has a net worth of approximately 30 million US dollars. He also gets an annual salary of about 8.2 million US dollars. His primary source of income is his basketball career.
Inasmuch as Lamar Odom has had a successful career as a professional basketball player, his personal life has been tainted with several scandals since his childhood.
Source: Legit.ng