Jessie Wallace bio: age, daughter, husband, sister
How old is Jessie Wallace, you ask? The TV star was born on 25th September 1971 as Karen Jane Wallace. The award-winning British actress is popular for playing Kat Slater in EastEnders. She has also played influential roles in other shows such as The Road to Coronation Street.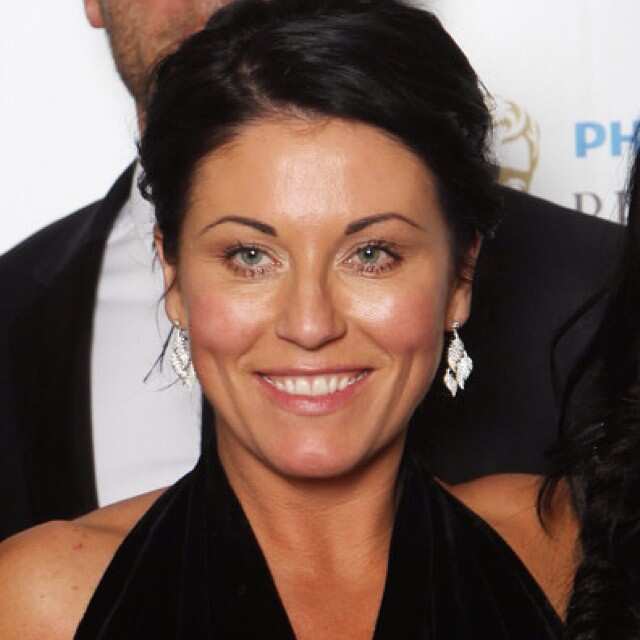 Besides acting, Jessie Wallace has worn many hats. She started with a two-year stint as a make-up artist at the Royal Shakespeare Company. This job afforded her the chance to meet Iain Glen, who influenced her to pursue a career in acting. With his help, she joined The Poor School (defunct) for a two-year acting course. This training set her up for a stellar acting career, which began in 1999 and is still active.
Profile summary
Name: Karen Jane Wallace
Date of birth: September 25, 1971
Place of birth: Enfield, London, England
Jessie Wallace age: 48
Nationality: British
Ethnicity: Mixed (English, Jewish, Irish)
Occupation: Actress
Spouse: None
Children: Tallulah Lilac Morgan
Height: 5′2″ (157 cm)
Zodiac Sign: Libra
Background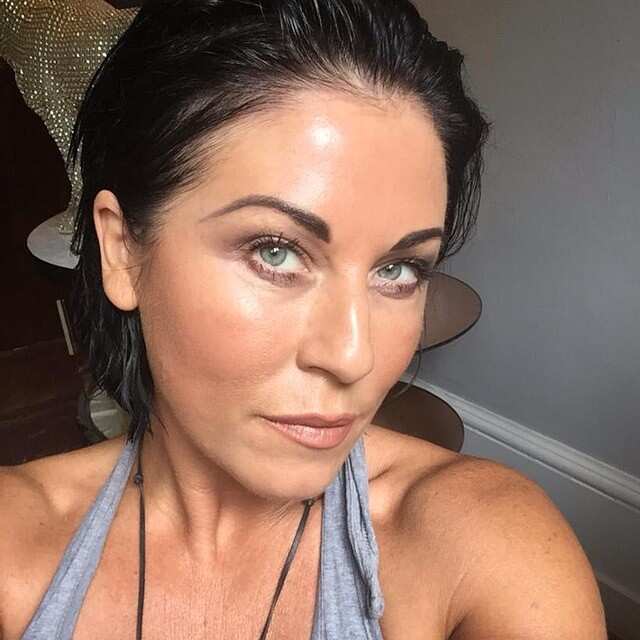 She bloomed into an award-winning actress within the first four years of her career. Her most successful year was 2011 when she won eight awards, including four in 'the best actress' category. She is the de facto 'queen of EastEnders.' Through the years, calling Jessie Wallace hot would be an understatement. She has always been gorgeous!
To a casual observer, she cuts the profile of a successful TV and media personality. In reality, her personal and professional lives both bear scars of a drinking problem that has beset her from the time she was young.
She was raised by her father, James, in Enfield, North London. She was born into a complete and secure home, but her parents separated when she was only three years old. Annette, her mother, has maintained close contact with Jessie since the separation.
Although she grew into a confident and emotionally secure adult, Jessie was not always likable. She describes herself as a horrible child. It took her a lot of hard work to get to where she is today.
Acting career
Wallace's career has been nothing short of excellent. She shot to fame in 2001 and has remained a favorite across Britain ever since. Her success largely centers on her role as Pat Slater. She has also had notable achievements in other assignments.
1. EastEnders (2000 – 2006, 2010 – 2016, 2018 – now)
This soap opera started airing on February 19, 1985, on BBC. EastEnders essentially follows the lives of the residents of the East End of London, Albert Square, to be precise. Jessie joined its cast in 2000 and has since exited and re-joined it twice. She plays Kat Slater, a feisty character through whom she has captivated many people, earning herself numerous awards and nominations.
Going by the number of 'second chances' that BBC has given the actress, her work there must be highly appreciated. She is currently serving her latest suspension following what has been described as an incident on set.
2. The Road to Coronation Street (2010)
The show is a rendition of the behind-the-scenes events that led to Coronation Street (1960), an outstanding UK TV series. Jessie Wallace played Pat Phoenix in the show. Her performance earned her a BAFTA Awards nomination for the best-supporting actress in 2011. She did not win, but the nomination in itself speaks volumes about her disposition in the show.
3. Strictly Come Dancing (2008)
While she was eliminated in the fourth week of this BBC dance contest show, Jessie showcased her dancing prowess to the world. Her history with dancing goes back to age 10 when she won a contest that she described as the most exciting occurrence in her life hitherto.
Together with her dance partner, Darren Bennett, they put up a spirited fight but as fate would have it, they were no match for their competitors.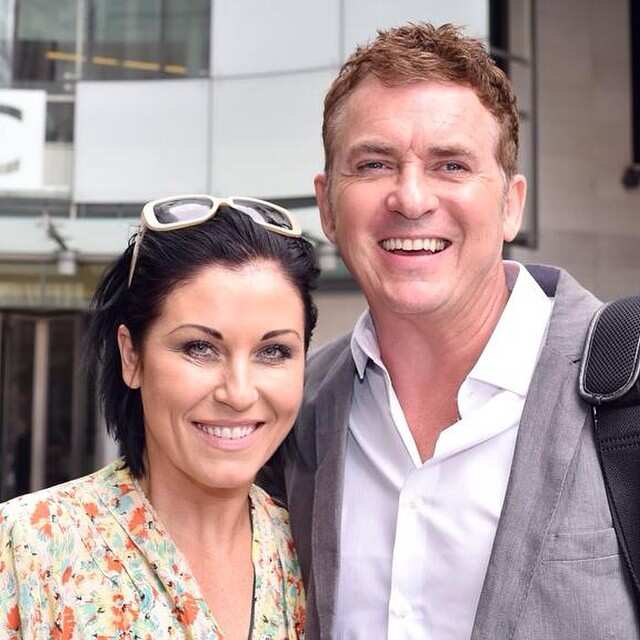 Music
In her colorful career, Wallace has also had a dalliance with music. In 2014, she played the role of Marie Lloyd in Tim Arnold's video for 'The Piccadilly Trot.' She proceeded to take part in this musician's duet by the name 'Soho Sunset.'
A year later, she performed a duet with Tim Arnold during the launch of 'The Soho Hobo,' the most popular album on BBC Radio in 2015. This performance went down in history as her first-ever audio recording in a pop album.
Giving back to society
As her way of giving back to society, Wallace serves as a theatre patron of The Music Hall Guild of Great Britain and America. This organization is a non-profit group that seeks to advance performance arts through education.
It is worth noting that the highlighted aspects of Jessie's career are just the tip of the iceberg. She has played numerous acting and media roles. For instance, when she was away from EastEnders, she made several TV guest appearances. Most notable among her appearances were hosting The Friday Night Project (Channel 4) and featuring in French & Saunders as Kat Slater. She has done so much more in her colorful career.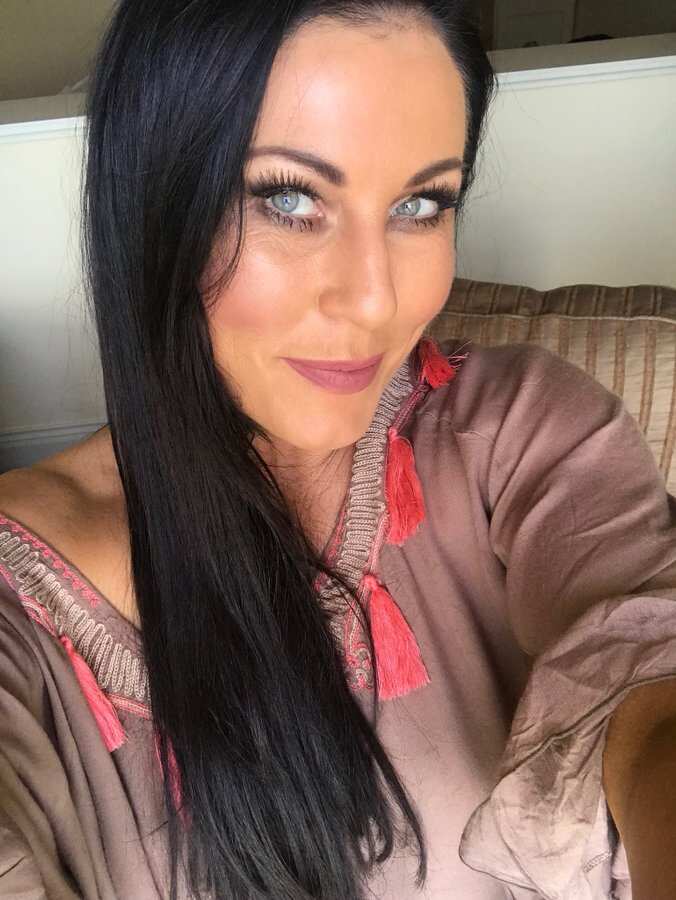 Jessie Wallace daughter
Calling Jessie Wallace young would be a misnomer, yet despite being 48, people still ask: "Is Jessie Wallace pregnant?"
Well, she was, once. She gave birth to a girl on November 2, 2004. That daughter, Tallulah Lilac Morgan, is now 15 years old and lives with the mother.
She conceived Tallulah when she was with Dave Morgan. They went separate ways soon after Tallulah was born.
Jessie Wallace sister
Jessie has two sisters; Joanne Harman (elder sibling) and Danielle Mason (younger half-sister). Other than being Jessie's sister, little is known about Joanne, as she has successfully managed to avoid the public eye. Danielle, on the other hand, is a celebrity who has also built laudable modeling and acting careers. She is well-known for her role in Stagknight (2007).
Jessie Wallace husband
The TV star has never been married. The closest she ever came to getting married was to Vince Morse in 2011. Their wedding was, however, canceled on the same day. She has also had relationships with Dave Morgan, Tommy O'Neill, Tim Arnold, Paul Whitworth, and Paul Keepin.
Well, there you have it: that is Jessie Wallace for you. She is a great lover of life, caring mother, and exemplary star. Despite hiccups in her personal and, sometimes, professional life, she continues to shine brightly.
Source: Legit.ng