Who is Anastasia Kvitko? Is she the Russian Kim Kardashian?
Born in 1994 in Russia, Anastasia Kvitko is a model whose popularity has skyrocketed in recent years. Thanks to her curvy figure, the model has amassed millions of followers on Instagram. At the same time, she has attracted a fair number of haters who have a lot to say about her hourglass figure.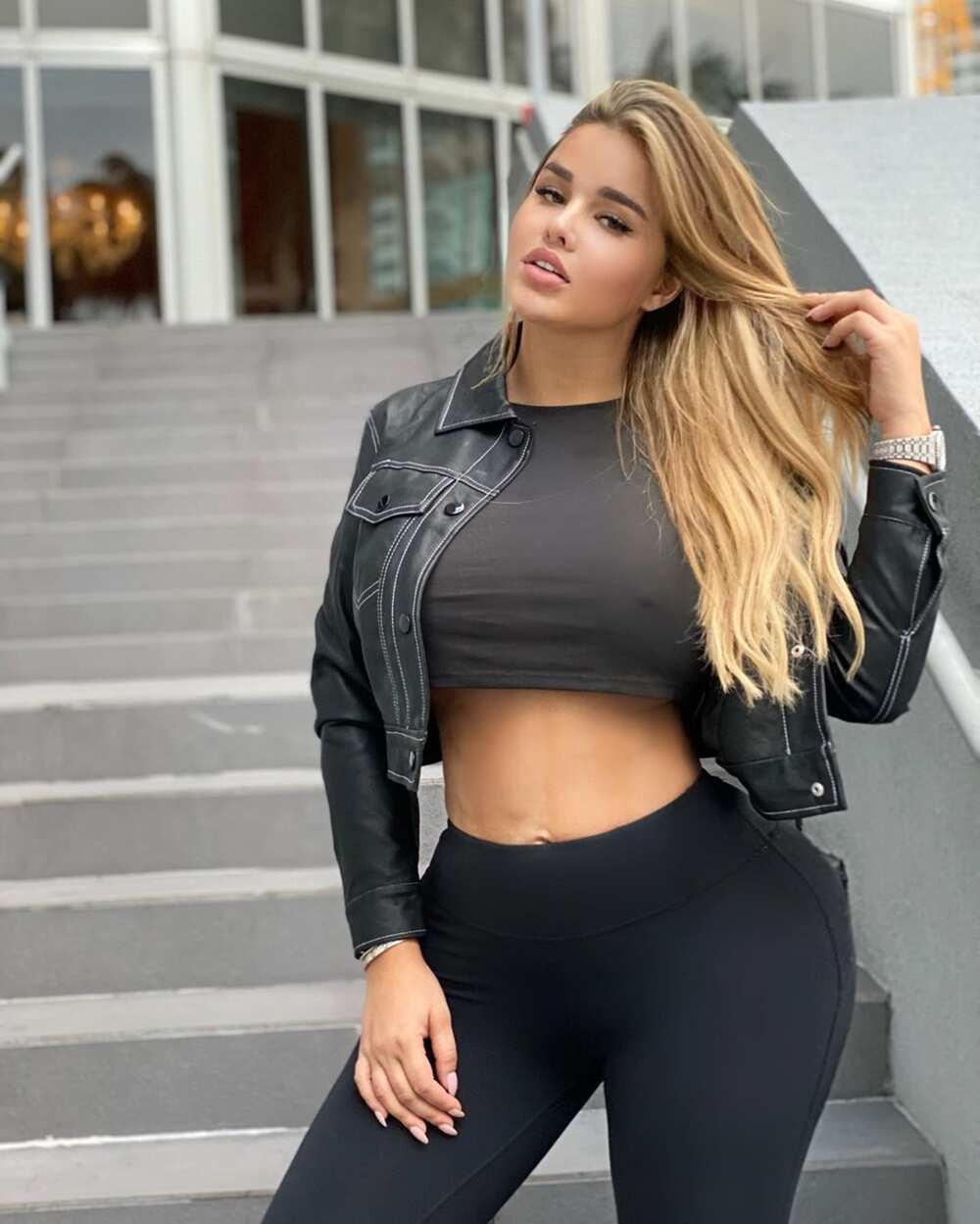 Although she has worked with various brands and modeling agencies, Anastacia's fame is attributed to her online persona. Her Instagram account is full of racy pictures that show off her perfect body. She is often referred to as Russian Kim Kardashian due to her figure and photos which resemble that of the reality TV star.
Profile summary
Name: Anastacia Kvitko
Date of birth: 25 November 1994
Place of birth: Kaliningrad, Russia
Age: 25
Nationality: Russian
Ethnicity: White
Star sign: Sagittarius
Occupation: Model
Height: 5 feet 5 inches
Weight: 56kg
Background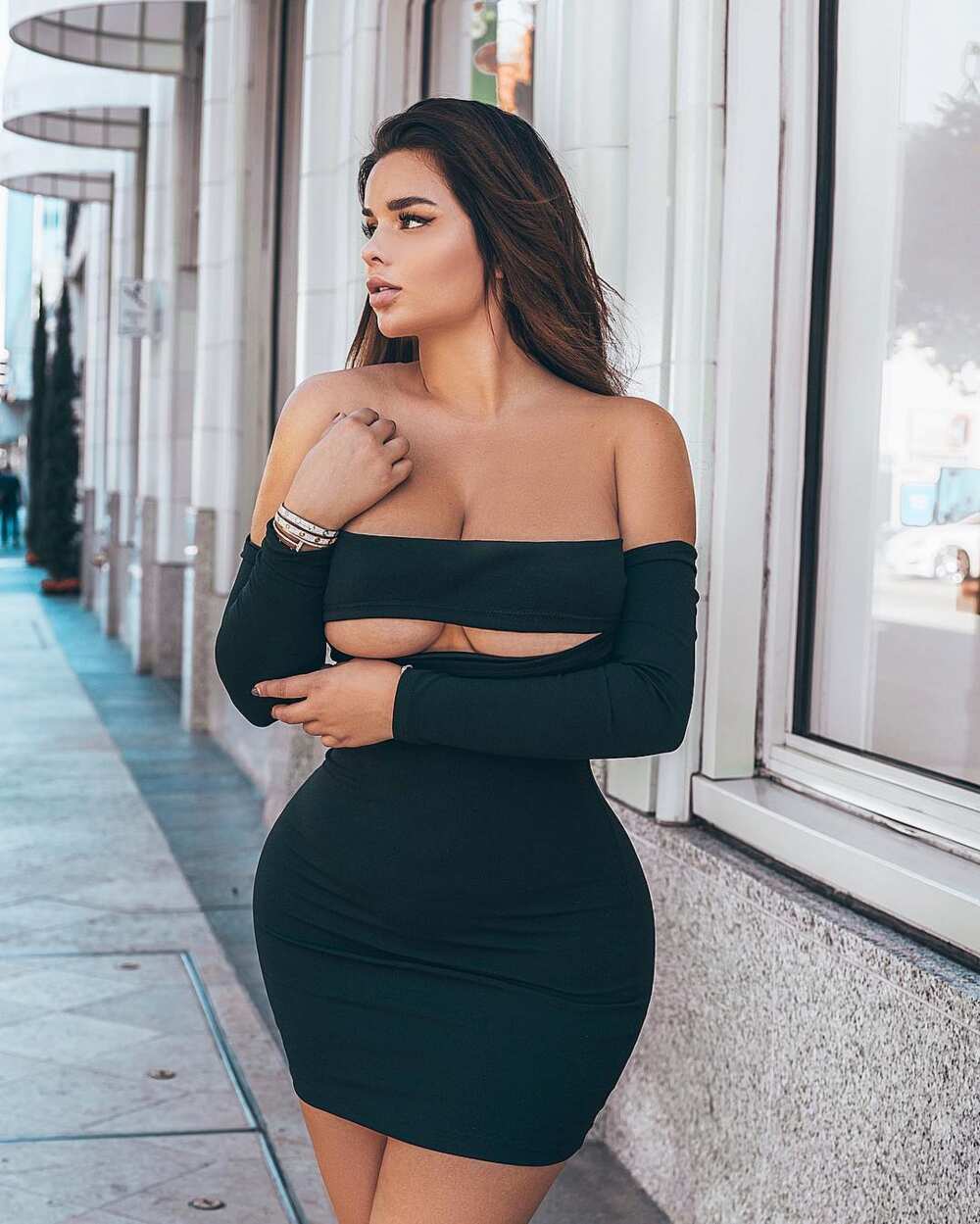 Kvitko moved to Miami during her teenage years to pursue her dream of modeling. At the time, most agencies turned her away, advising her to lose some weight in order to get signed. Anastasiya Kvitko measures 38-25-42. The beauty believed that her body is perfect, and refused to change just to fit in. Eventually, her search actualized when Anvar Norov, a renowned photographer, noticed her. At this time, Anastasiya Kvitko age was 17.
Her modeling career began to grow once her pictures made their way online. Photographers wrote to the model, requesting to take pictures of her unique figure and complexion. She opened an Instagram account and began posting her photos, which attracted thousands of likes and commentaries. This was the beginning of the model's online fame which has continued to grow to date. She is currently based in Los Angeles.
Career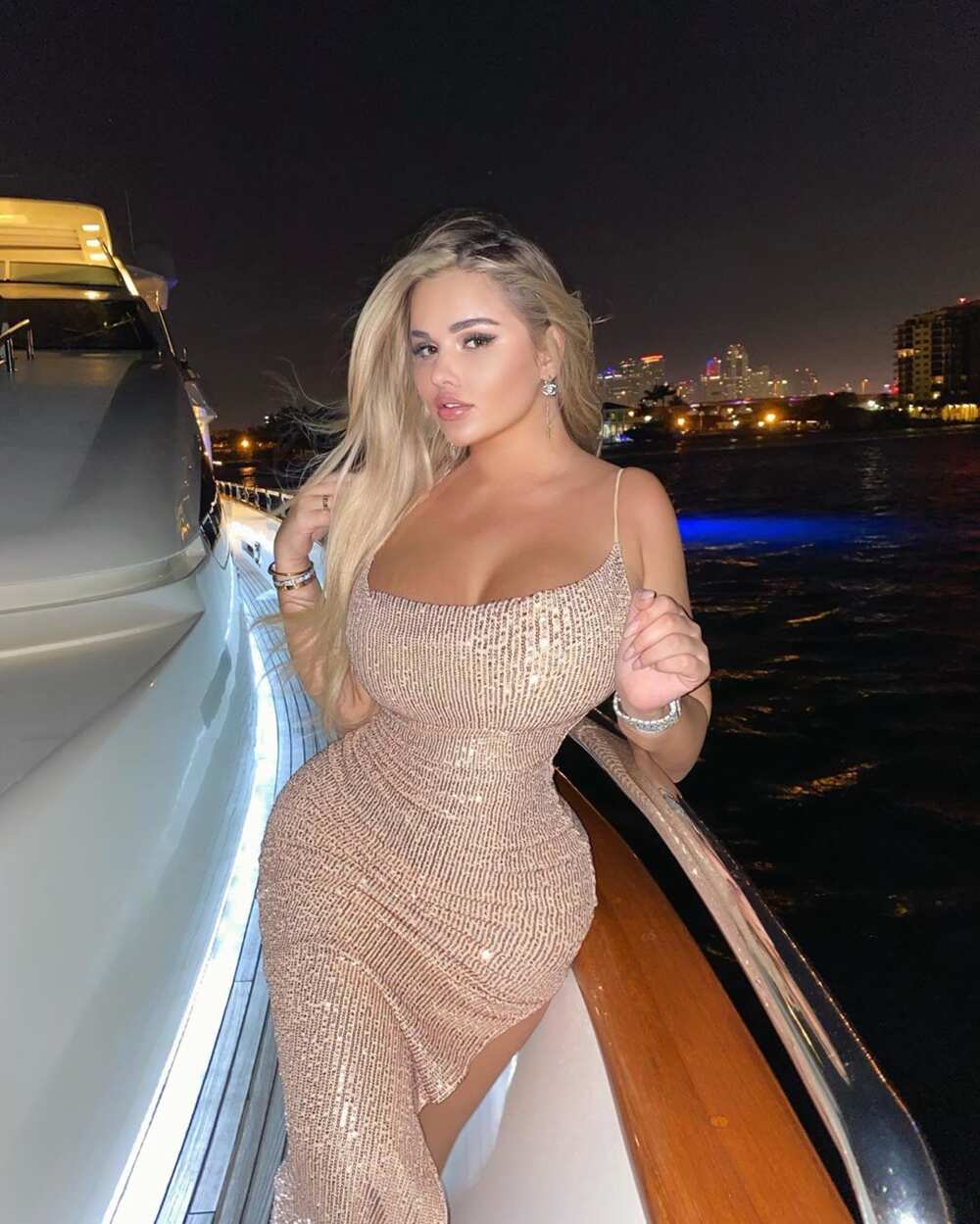 The Russian Instagram model has worked with various fashion brands in the US. She has been a brand ambassador to countless businesses. Her most notable collaborations so far have been with swimsuit brand Eliya Cioccolato, energy drink BangEnergy, Little Pretty Thing and Fashion Nova.
Anastasiya Kvitko hot body has earned her 10.5 million followers on Instagram. Her trademark "belfies" makes the beauty a sought after social media influencer for swimsuit lines and other fashion labels.
Regarding comparisons to Kim, Kvitko has stated that she is more beautiful. In an interview, the model said that she dislikes being compared to the voluptuous reality star. According to Anastasia, her physique is sporty, her bud is the most beautiful, and she has not gone under the knife. Thus, she is better than Kim Kardashian.
Anastasiya Kvitko before and after surgery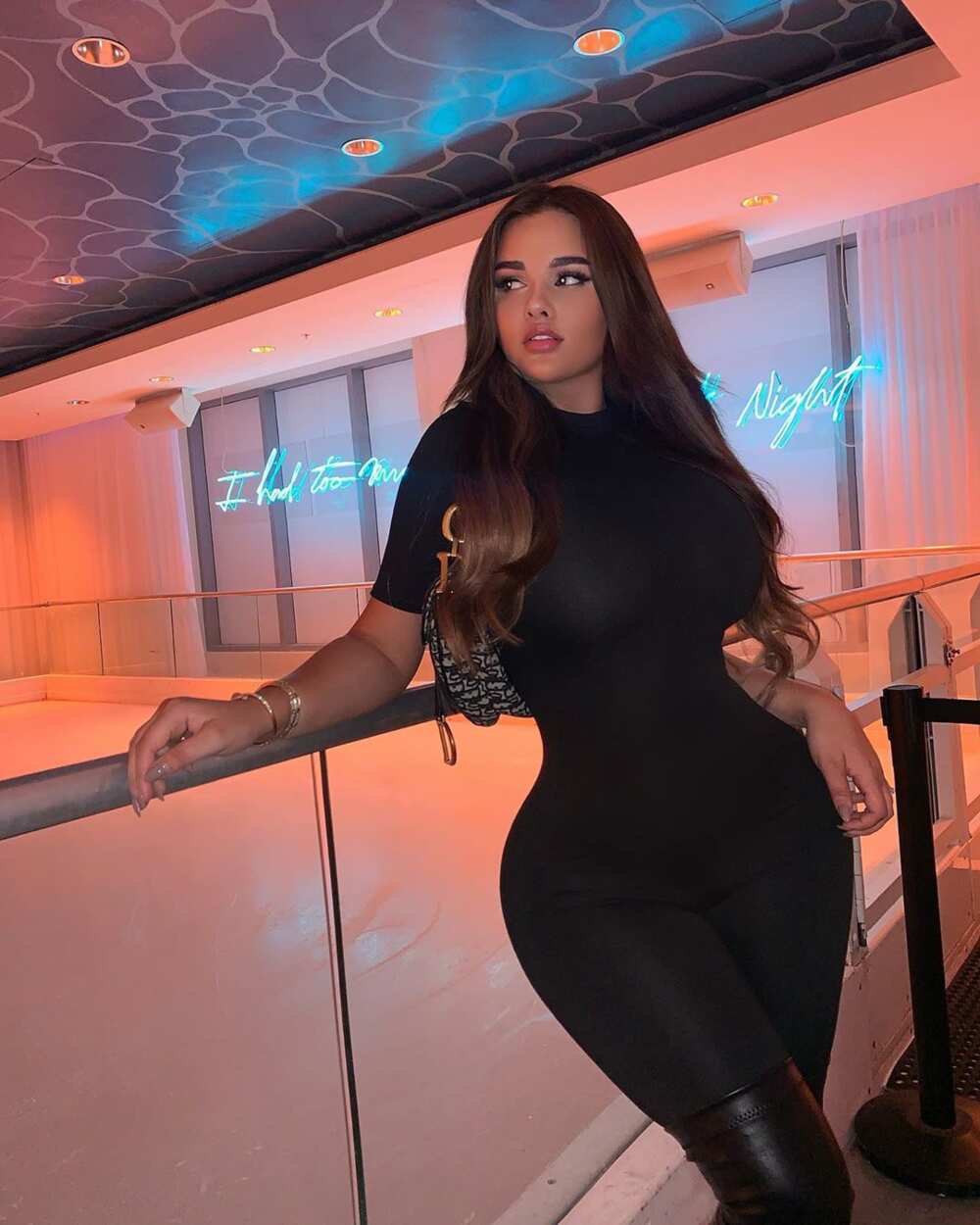 The beauty's fame has come with its fair share of controversy. Plastic surgery claims have forced her to make a statement on multiple occasions, insisting that her figure is natural. She says she works hard to maintain her figure, crediting a unique body shaping patch as well as her love for the gym and healthy eating. Although she admits that she has nothing against women who have had plastic surgery, Anastasiya Kvitko has distanced herself from claims that her body is fake.
It is not easy to find many pictures of her at a younger age online. However, based on the few that exist, the difference in her body is noticeable.
Anastasia Kvitko age is still in the 20s, meaning that she has much more to accomplish. Based on her success in the past few years, it is fair to assume that the curvy model has much more in store for her followers.
Source: Legit.ng