Tobias Menzies bio: age, net worth, height, full name
From small roles in movies to being among the lead characters in The Crown, Tobias Menzies has had a great career in the acting industry. His fans were excited to see his debut as Prince Phillip in the third season of the beloved Netflix show.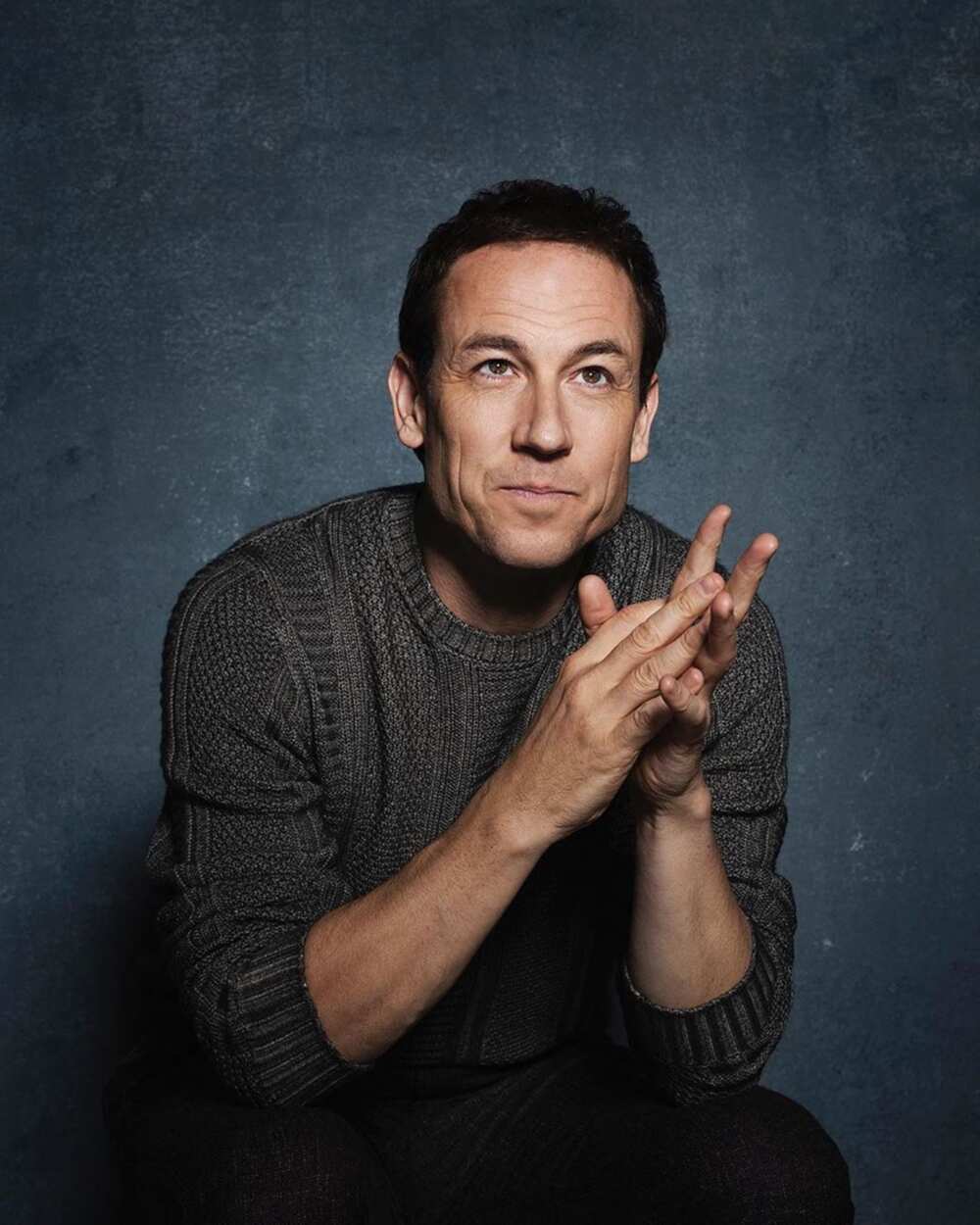 The incredibly private actor's ability to play the good and bad guy in shows is quite outstanding. Anyone who has seen his performance in Outlander can attest to this. His talent knows no bounds.
Here is what we know about the actor. Is he married, and what other roles has he played so far?
Profile summary
Name: Hanan Tobias Simpson Menzies
Commonly known as: Tobias Menzies
Date of birth: 7th March 1974
Age: 45-years-old
Place of birth: London, England, UK
Zodiac sign: Pisces
Nationality: English
Ethnicity: English-Scottish
Sibling: Luke Menzies (Brother)
Height: 6 feet 1 inch
Weight: 70 kgs
Eye colour: Hazel
Hair colour: Brown
Profession: Actor
Net worth: $4 million
Family, education, and background
Tobias Menzies real name is Hanan Tobias Simpson Menzies. The actor was born to Peter Menzies and Gillian (née Simpson) in North London in 1974. His parents were a BBC radio producer and a teacher, respectively.
When it comes to Tobias Menzies education, the actor attended the Perry Court Rudolf Steiner School. Steiner schools follow Rudolf Steiner's educational philosophy.
The Steiner method (also known as the Waldorf method) is a curriculum that not only concentrates on academics, but also seeks to include other factors such as art, music education, physical education, emotional and social education. The system encourages children to set their own pace and use their imagination and creativity.
He also attended the Frensham Heights School in Farnham, Surrey. He then attended Stratford-upon-Avon College's Year-out drama course from 1993 to 1994. He then joined the Royal Academy of Dramatic Art in London, where he finally graduated with a BA Degree in Acting in 1998.
He has a younger brother - Luke Menzies - who is a barrister and solicitor by profession. He is the director at Menzies Law. When he is not busy on set, the actor has been known to volunteer at various charities.
Tobias Menzies age
Tobias Menzies birthday is on 7th March 1974. He is currently 45-years-old and will be turning 46 in a few weeks.
Tobias Menzies height
The star is quite tall. He stands at 6 feet and 1 inch.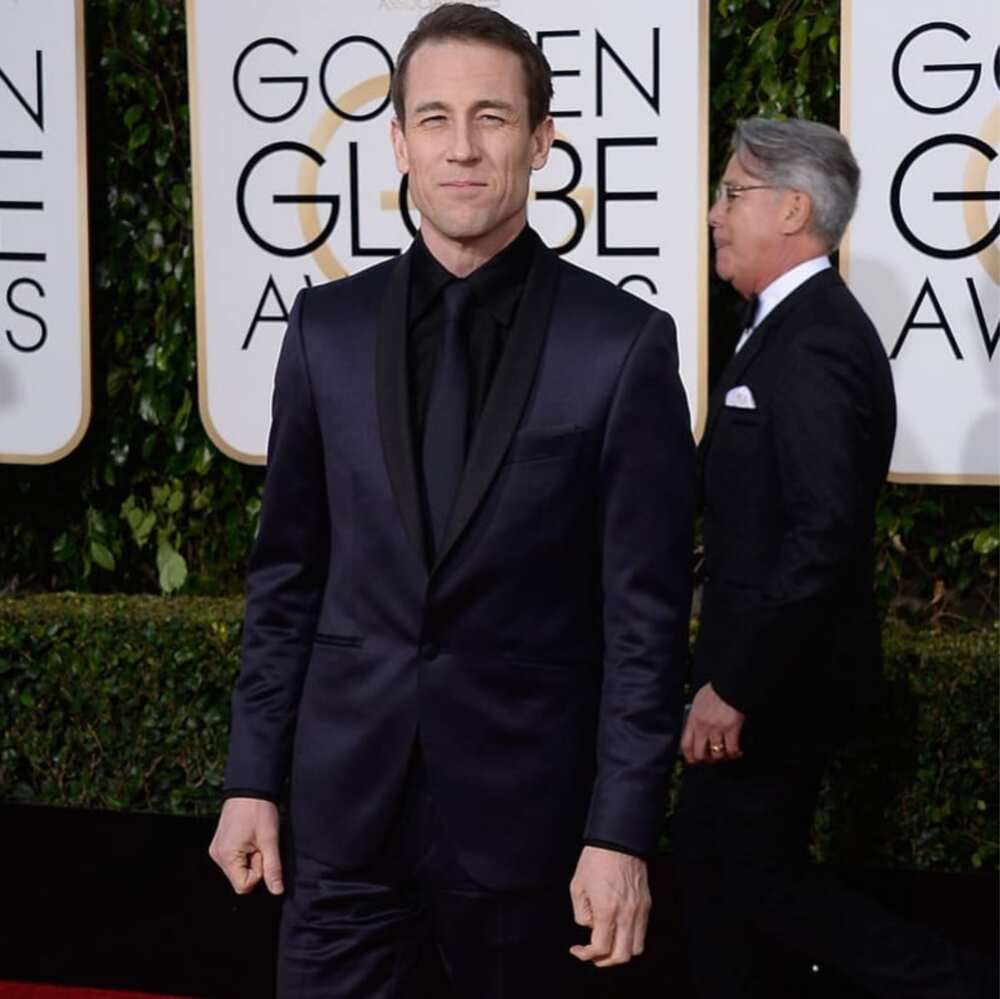 Tobias Menzies net worth
Anyone who makes a name for themselves in Hollywood can live very comfortably from the profession. Tobias is one of the lucky ones. His net worth is estimated to be about $4 million.
Tobias Menzies TV shows and movies
Since his first film in the year 2000, Tobias has been working non-stop. While many are now getting to know him through the famous TV show The Crown, the actor has over 50 acting credits. He has also been in other popular series like Outlander, Game of Thrones and Rome.
Here are some of Tobias Menzies TV shows.
Midsomer Murders - He was in the episode Judgment Day as Jack Dorset.
Casualty - He played the character, Frank Gallagher, for 11 episodes. He played this role for five episodes in 1998 and six more episodes in 2000.
Ultimate Force - He played the role of Box 500 in three episodes.
Rome - He portrayed Marcus Junius Brutus in this historical drama. He played this role in 17 episodes for two years - 2005 and 2007.
Fairy Tales & Bonekickers - He was in one episode in each of these two mini-series. They both aired in 2008.
Kingdom & Pulling - Both of these TV series' third seasons aired in 2009. The actor played David Morston in the first and Stefan in the latter.
Spooks - He played Andrew Lawrence in the seventh and eighth episodes of season eight of the show.
The Deep - He played the character, Raymond, in all five episodes of this 2010 mini-series.
Any Human Heart - He played the role of Ian Fleming in two episodes
The Shadow Line - He held the part of Ross McGovern for five episodes of this 2011 show.
Eternal Law - He was the character, Richard Pembroke, for six episodes.
The Terror - For ten episodes, he was James Fitzjames on this horror-drama series.
Outlander - For four seasons and through 25 episodes, Tobias played two very dynamic characters on this historical-drama-romance series. He was both Frank Randall - Claire's loving 20th-century professor husband - and Black Jack Randall - a cruel and ruthless 18th-century British Redcoat officer and Frank's ancestor. This is one of his most prominent roles.
Catastrophe - He played the character, Dr. Harries, for five episodes.
Game of Thrones - Fans of this wildly popular award-winning show know Tobias from his role as Lord Edmure Tully, the Lord of Riverrun. He was on the show for nine episodes.
This Way Up - He plays Richard on this 2019 comedy show.
The Crown - In 2019, he replaced Matt Smith as Prince Philip, Duke of Edinburgh, on this award-winning historical drama.
Tobias Menzies movies
Some of the films he has been in through the years are:
Summer in the Suburbs
Pierrepoint: The Last Hangman
A Very Social Secretary
The Relief of Belsen
Black Sea
The Circuit
Underworld: Blood Wars - He played the Lycan leader, Marius.
King Lear - He was the Duke of Cornwall in this 2018 film.
Tobias Menzies awards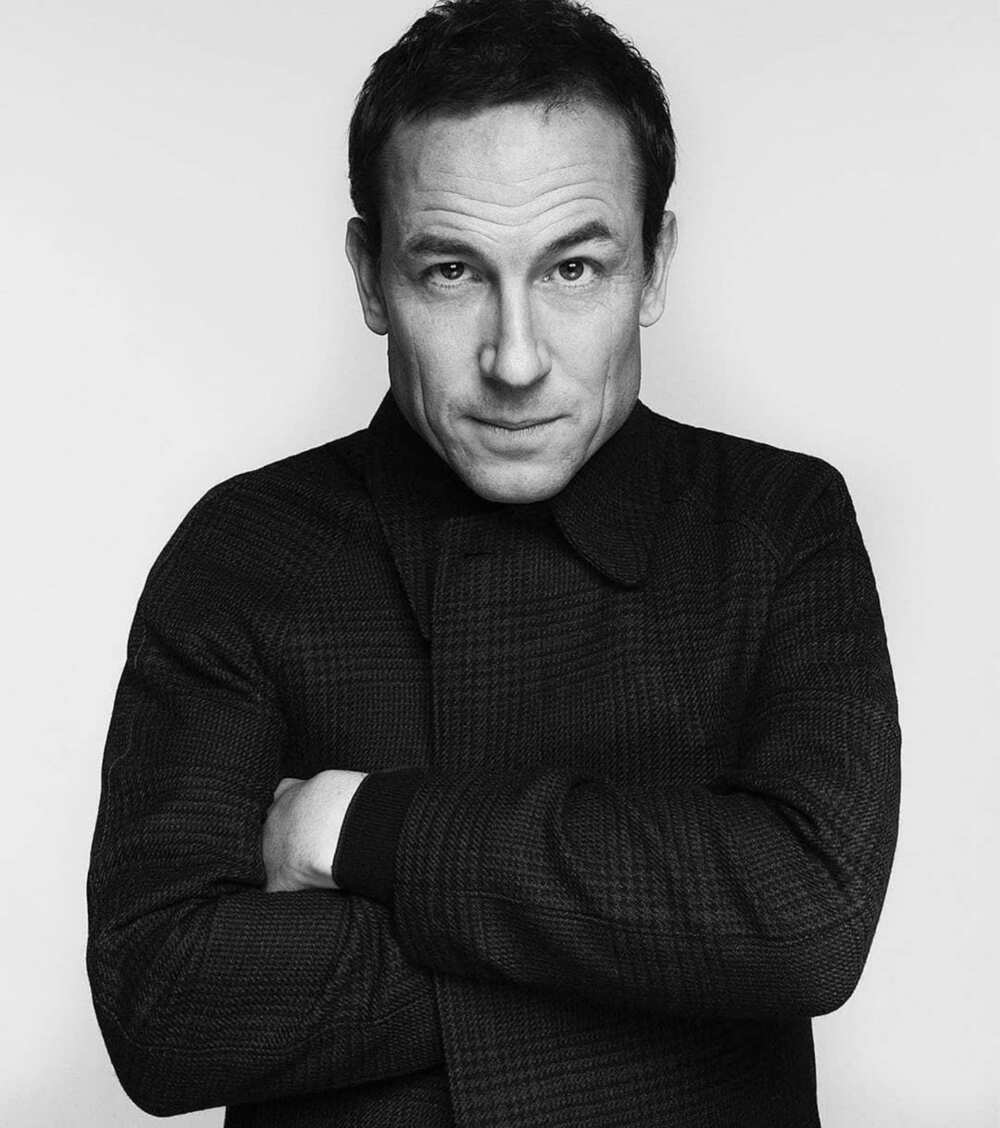 There is no higher praise for an actor than receiving a coveted award for their performances. Tobias has been nominated for and won several awards throughout his career. They are as follows
Golden Globes - He has been nominated twice for a Golden Globe; once in 2016 for his role in Outlander and once in the 2020 Golden Globes.
Academy of Science Fiction, Fantasy & Horror Films, USA - He was nominated for his role in Outlander.
Broadcast Film Critics Association Awards - He was nominated for his role in The Crown.
IGN Summer Movie Awards - In 2015, he received a nomination for his role in Outlander as Black Jack Randall
Satellite Awards - His performance in The Crown earned him a win in the Best Actor in a Series, Drama/Genre category.
Screen Actors Guild Awards - Together with the cast of the TV series The Crown, he has been nominated for this year's award under the Outstanding Performance by an Ensemble in a Drama Series category.
Tobias Menzies and wife
The star has an incredibly private life. There are no pictures of him with a wife or girlfriend, and neither does he talk about his relationships in interviews. In the series Outlander, the actor is showed to be bisexual. Due to these two factors, many have wondered, 'Is Tobias Menzies gay?'. The answer is no.
The only available information about his dating life dates back to 2006 when he dated the actress Kristin Scott Thomas, and their relationship caused a lot of controversies. This was because Kristin was rumored to be married at the time. Rumours stated that their affair led to the separation and eventual divorce between Kristen and her then-husband, François Olivennes.
Tobias Menzies latest news
At the Golden Globes, the star was wearing a 50:50 pin on his jacket. When asked about it, he said that it signified his support for the "50:50 Equal Representation for Actresses" cause in Britain. He paused with Olivia Coleman, who is his on-screen wife on The Crown.
While Tobias Menzies might keep his private life a closely guarded secret, his talents on-scene do not go unnoticed. The world is undoubtedly noticing this, and we hope to see him in more fantastic roles, including in the fourth season of The Crown.
Source: Legit.ng