Best motivational words for every day of the week
Every day presents its fair share of challenges and overcoming each challenge depends on your state of mind and attitude. Did you know that learning motivational words for every day can help boost your morale throughout the week?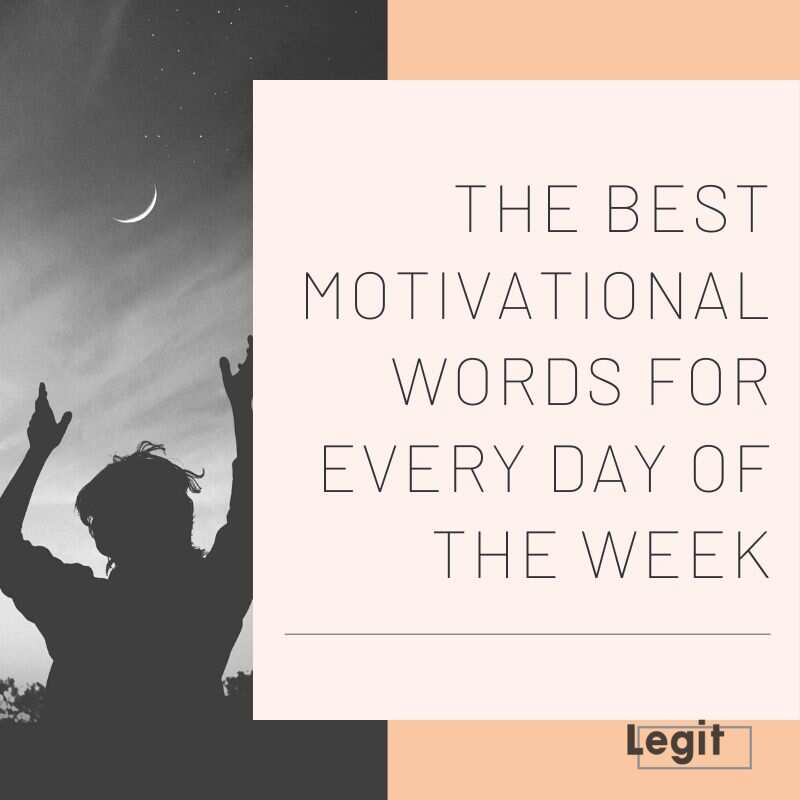 Start each new day with a motivational quote that with bolster your enthusiasm for doing whatever you have scheduled to do during the day. Below are some of the right motivating words and motivational images to inspire you every day of the week.
Monday motivational quotes and motivation images
Do you hate Mondays? The following motivational Monday quotes will give you a reason to face the day with zeal.
"Oh, come on. It's Monday, not doomsday."
After the weekend comes Monday, which is the first working day of the week. Many people hate this day, but you have to put on a brave face and start it with a lot of optimism. The day ushers in a great and perfect chance to begin something new in your career or personal life.
"May your coffee be strong, and your Monday be short."
See Monday as another day for advancing your activities. Do not hate the day but utilize it by putting more effort into your work for future gains.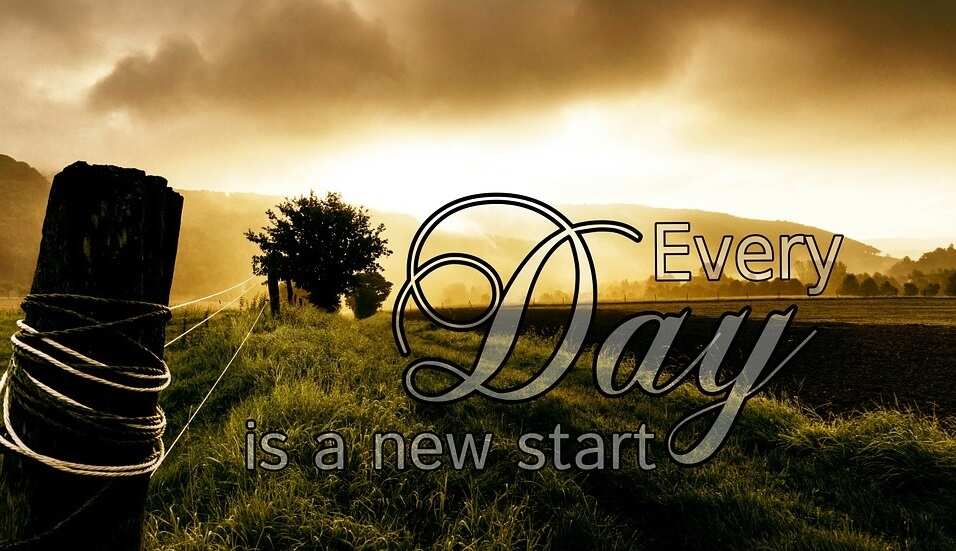 "It's Monday. Get a new perspective. Whatever obstacle you're facing, it's not permanent."
Bear in mind that there is no permanent situation, and despite the difficulties you are facing currently, you will overcome them and emerge victorious. Monday is a suitable day to change your perception of things and tackle challenges with great and renewed enthusiasm.
Tuesday motivational quotes
"It does not matter how slowly you go as long as you do not stop." - Confucius
Do not be discouraged by the small gains you make. Do not stop whatever you are doing, no matter how boring or difficult it might get. Keep going and working hard because it is better to progress than to stop. Tuesday presents another opportunity to continue doing good work.
"The only way to do great work is to love what you do." - Steve Jobs
If you like your job, you will get better results because you will want to improve it. Do not just find a job, but find a job that you love passionately. With that, you will look forward to doing it every day..
"If you can dream it, you can do it." - Walt Disney
Always believe in possibilities rather than impossibilities. Think of yourself as superior and capable of achieving great things. As long as your mind can conceive an idea, you can actualize it.
Wednesday motivational quotes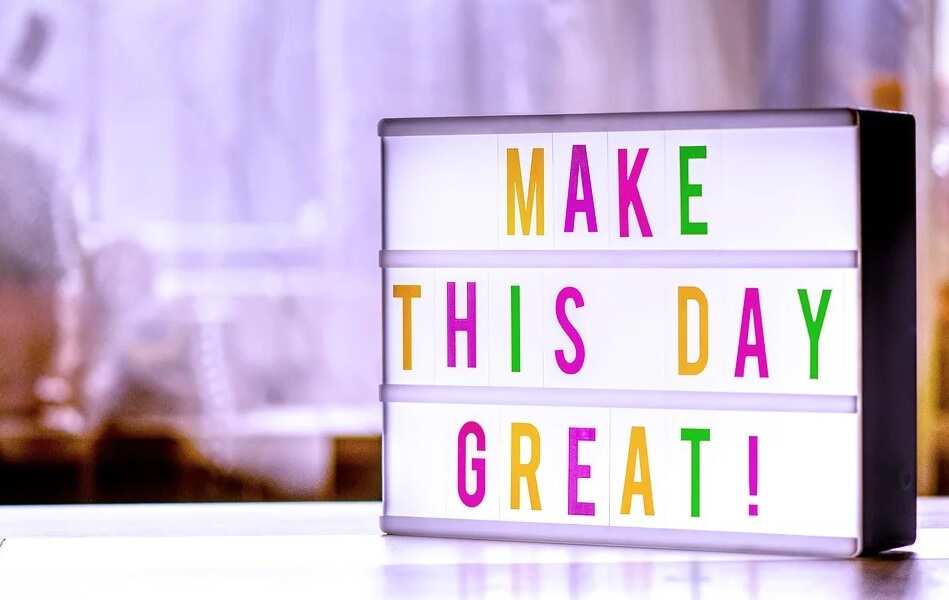 "Your attitude, more than anything, will influence your effectiveness." - Pat Gelsinger
If things are not going well, your attitude might be the problem. Change your mindset and see things positively. Attitude has a significant impact on your drive towards work.
"Wednesday will either make you or break you. You are on the upward trend, or the downward slid to the end of the workweek. Give it all you got this Wednesday!" - Catherine Pulsifer
You must show up and define yourself. Your input on Wednesday highly determines how you will finish the week and therefore, you must give it your best.
"We must move forward, we must continue to dream, and we must stay focused to overcome." - Ron Walker
Do not lose focus on where you want to be, even for a second. Your vision should be the propelling force towards your target. Obstacles might come your way, but you must overcome them by all means so that you can achieve all you want.
Thursday motivational quotes
"I believe that when you bring forth the best there is within you, you lift yourself to greater and greater heights." - Les Brown
You have room for improvement in every task you undertake. Do not impose bottlenecks, you are capable of doing better than you ever thought. Stay committed and give your best at all times.
"Overcoming fear isn't just about doing what scares you, but having the courage to say no to the things you no longer want." - Scott Allan
Do not be contented with your current situation. Be brave and look for new challenges that are likely to improve your state. Be proactive and make precise moves towards the things you desire.
"The average person confuses success with luck. But luck has nothing to do with it." - Dean Graziosi
Do not ever attribute success to chance, even for a moment. The two things are different and parallel. Success comes from hard work and deliberate moves while luck comes without any efforts. Choose to work for the things you want and do not wait for luck.
Friday motivational quotes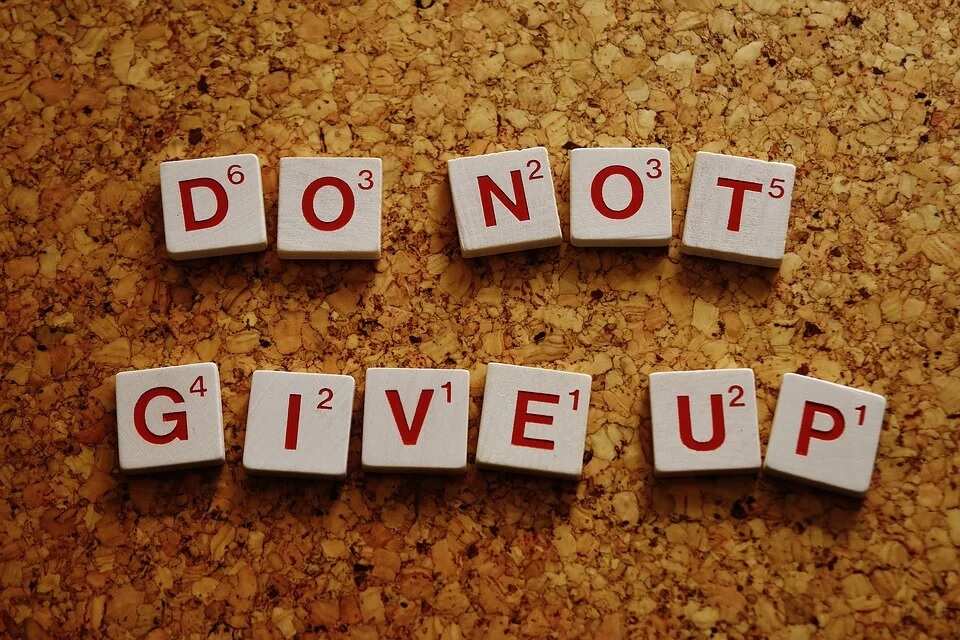 "There are no perfect people who can say to the world, 'I don't need anybody else.' We need each other. We were made to work in teams!" - Rick Warren
Take advantage of the people around you. Remember, this world is too big to live in alone. People are endowed differently, and you can make use of what others have. It is recommendable to work as a team so that you can gain from the resources others can offer.
"This Friday, finish your work and be done. Look forward to the weekend and have some fun!" - Kate Summers
The workweek is coming to an end, and you should have achieved all your targets. Get ready for the weekend and enjoy great fun as you unwind.
"Friday can be a hard day, especially if you have not followed through on your commitments." - Byron Pulsifer
Do not wait for the last day of the workweek to do all that you had planned. Take each day at a time and complete the tasks assigned so that they do not pile up on Friday.
Saturday motivational quotes
"Engage in tasks and hobbies that bring you joy, like reading a book or going for a run." - Jeff Gunn
Your entire life should not only revolve around work. You can improve the quality of your life by engaging in fun activities and hobbies to make yourself happier. Dedicate Saturdays to doing the things you like.
"There is no beauty in receiving without giving. True compassion lies in what you can do for someone else." - Olivia Benjamin
Be a generous person and show love by sharing whatever you have with others around you. It is a perfect time for charity activities, and by helping others, you increase the likelihood of getting more.
The best and most beautiful things in this world cannot be seen or even heard but must be felt with the heart. - Helen Keller
Do not always be on the lookout for material gains for satisfaction. The most beautiful things are simple and usually not tangible. Satisfy your soul, and you will be happy always.
Sunday motivational quotes
"Wherever you go, no matter what the weather, always bring your own sunshine."
Be the agent of change and initiate change whenever you feel that a particular situation is not the best. You can make a difference and make things better for everyone else.
"There is always something new to learn and feel each Sunday." - Bishop Gerald Causse
You can learn something new no matter how small it may be. It adds value to your life and increases your knowledge base.
"Sunday is your best day. You know you had an amazing week. Time to recover and think how you gonna kill the next one."
Take time to review the progress of your entire week and set new goals for the coming week.
Workout quotes and motivation pictures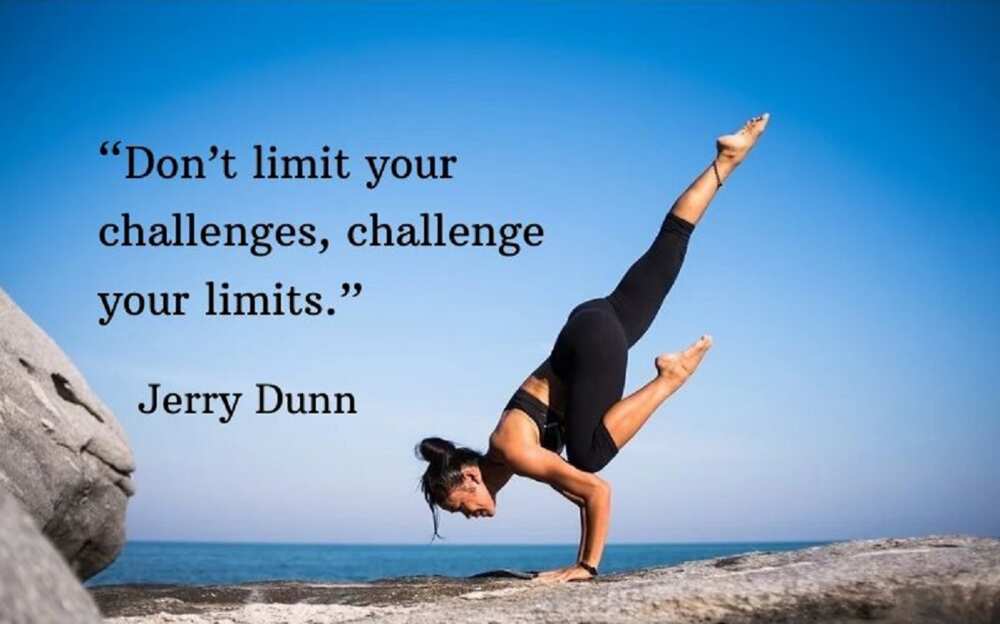 Fitness comes with lots of benefits to the body and mind, and if you intend to start your workout sessions, then you better be prepared because it will not be a smooth ride. However, you will be a step ahead if you already know some workout motivation quotes. You can use the quotes below to create amazing motivational pictures that you can use to pump yourself up.
"Success isn't always about greatness. It's about consistency. Consistent hard work gains success. Greatness will come." - Dwayne Johnson
"Work hard in silence. Let success be your noise." - Frank Ocean
"Don't limit your challenges, challenge your limits." Jerry Dunn
Do not let your situation bring you down. You can make a positive change by learning a few motivational words. The words might seem simple, but they can go a long way in giving you the right mindset to overcome whatever hurdles that stand on your path to victory.
Source: Legit.ng