iPhone 11 Pro specs, price, review, all details
The iPhone 11 Pro offers users the best in-class performance. It may appear as though nothing changed at first glance since the device looks pretty much like the iPhones before it. However, it is only after using its cameras for a few minutes that you get to realize what kind of powerhouse gadget this is.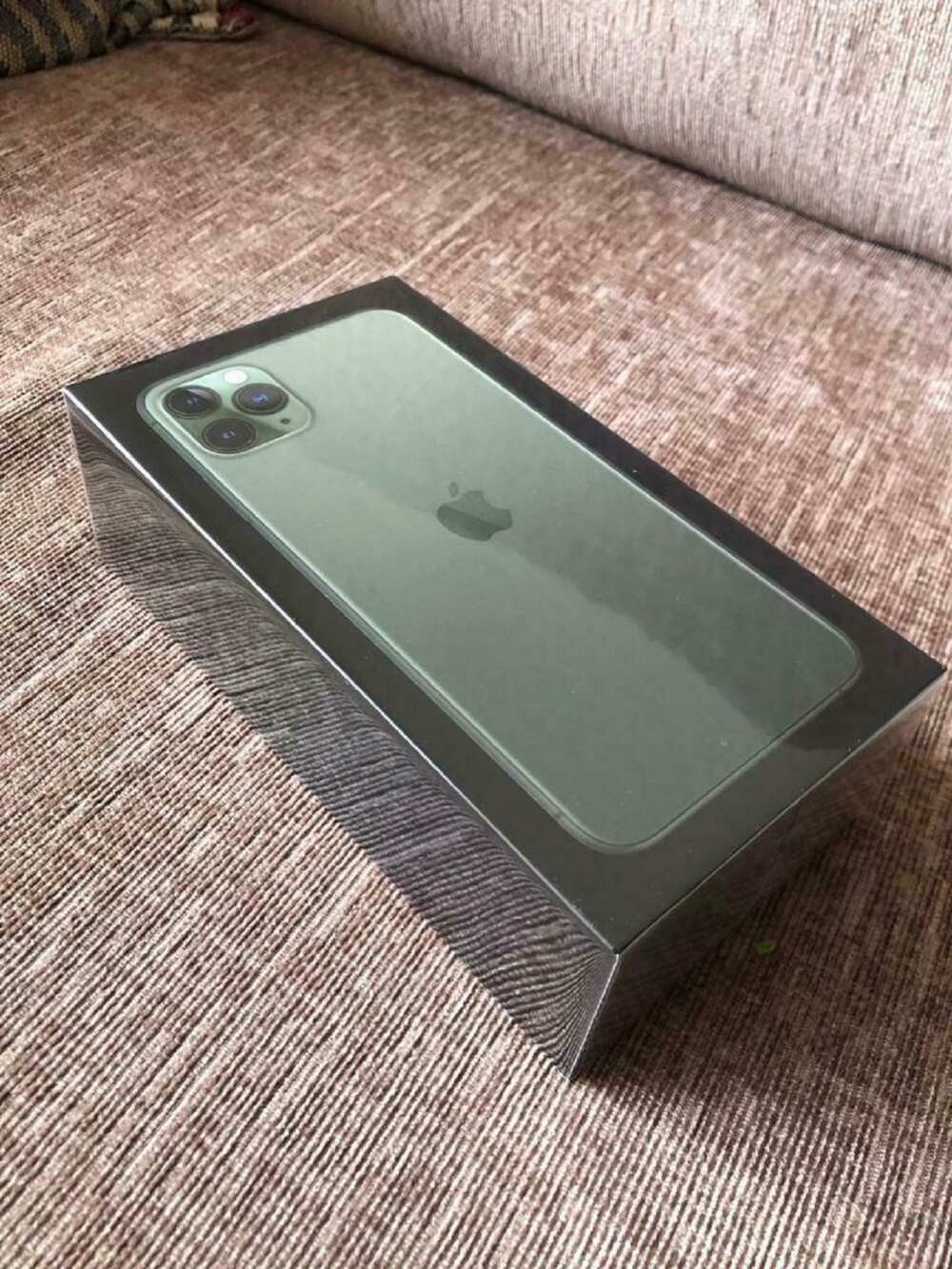 The iPhone 11 Pro release date was 20th September 2019. The device comes with impressive display and resolution specs. Its price depends on the storage variant of the phone you go for.
The iPhone 11 Pro price starts from $999 ($41.62 per month) if you opt for the 64GB of storage. With a trade-in, the iPhone 11 Pro can be gotten for as little as $599 at Apple if you have an iPhone XS in good condition. Alternatively, you can choose to pay $1,149 for 256GB of storage on the iPhone 11 Pro or $1,349 for 512GB. Its price in Nigeria begins from 400,000 Naira.
Overview
You need to factor in several details before you settle on purchasing any device. Fortunately, all you have to do is look at the pros and cons of this gadget, decide what you will be willing to sacrifice over the merits of owning one and proceed to buy.
The good
The triple cameras are fantastic
A13 Bionic is pretty fast
Durable glass front and back
The OLED display is quite bright
Long battery life
The bad
Shorter battery life than iPhone 11 Pro Max and iPhone 11
A bit heavier and thicker than iPhone XS
iPhone 11 Pro specs
The following are iPhone 11 Pro features at a glance.
Release date: 20th September 2019
Form factor: Touchscreen
Body type: Glass
Dimensions (mm): 144 x 71.4 x 8.1
Weight (g): 188
IP rating: IP68
Battery capacity (mAh): 3046
Removable battery: No
Fast charging: Proprietary
Wireless charging: Yes
Colours: Gold, Midnight Green, Silver, Space Grey
Screen size (inches): 5.8
Resolution: 1125x2436 pixels
Pixels per inch (PPI): 458
CPU: Hexa-core (2x2.65 GHz Lightning + 4x1.8 GHz Thunder)
RAM: 4GB
ROM: 64GB, 256GB, 512GB
Expandable storage: No
Rear camera: 12-megapixel (f/1.8) + 12-megapixel (f/2.4) + 12-megapixel (f/2.0)
Rear autofocus: Yes
Rear flash: Dual LED
Front camera: 12-megapixel (f/2.2)
Front flash: Yes
Operating system: iOS 13
Wi-Fi: Yes
Wi-Fi standards supported: 802.11 a/b/g/n/ac/ax
GPS: Yes
Bluetooth: Yes, v 5.0
NFC: Yes
Lightning: Yes
Headphones: Lightning
Number of SIMs: 2
3G and 4G/ LTE: Available
Face unlock: Available
3D face recognition: Available
Hardware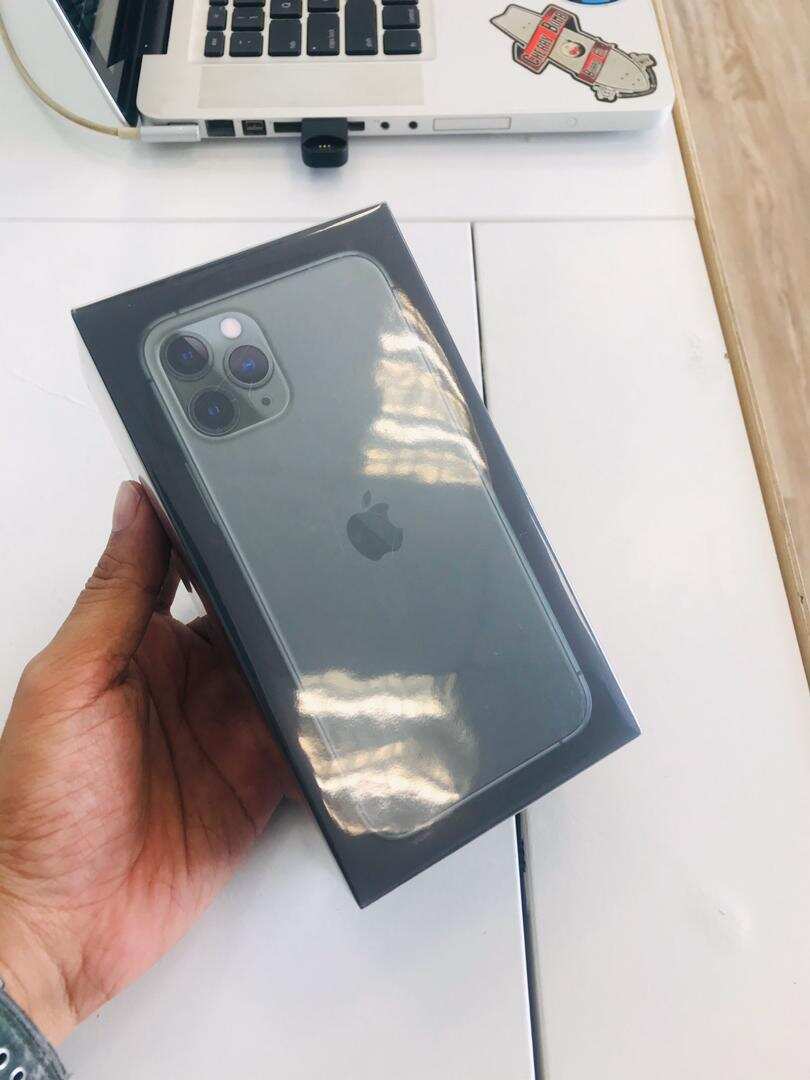 The following are important hardware highlights you ought to know.
Design
The gadget is one of the best in iPhone categories. It has three large camera lenses that dominate its top left corner. At first, this may seem very intimidating. You can rest easy knowing that its IP68 rating is great when it comes to water resistance. It has the capabilities of withstanding being submerged in liquid for up to a height of 4 meters for half an hour.
The phone weighs 6.63 ounces and is also slightly wider and thicker than its predecessors. This could be because of the battery enhancements. The device has a notch at the front which houses the TrueDepth camera system, its front speakers, as well as other sensors.
One other conspicuous thing about this gadget is the fact that it comes without a Home button, a bottom bezel, and it also lacks a Touch ID fingerprint sensor. The Face ID is enough for the necessary biometric authentications that may be needed.
On the left is the standard mute switch as well as volume buttons. Its right side features a side button which also doubles up as a power button. The back also has a large square-shaped camera bump which houses three lenses that are arranged in a triangle shape. There is also the flash and microphone next to it.
Display
It comes with a 5.8-inch Super Retina XDR display. It has a full-screen OLED display that stretches from one edge to the other and from top to bottom with minimal bezels. One of the first things you will note about the display is that it comes in fairly conservative hues including Space Gray, Silver, Gold, and Midnight Green.
You may also like the fact that it resists fingerprint marks with its matte finish at the back. It is also less slippery compared to other glass phones. The Super Retina display features vivid, true-to-life colours that have deeper blacks. The new contrast ratio is 2,000,000:1, up from 1,000,000:1
The material is also quite resistant as it is made of Gorilla glass. While it may crack when dropped from shoulder length, it is still better than most phones. In case you are worried about scratches and smudges, it would be a good idea to invest in a screen protector.
Processor, storage & performance
One of the most important aspects of any smartphone is its performance and capabilities. It uses the A13 Bionic chip. The processor offers 20% faster CPU, GPU and machine-learning performance even in real-world tests.
When the overall performance was measured, the iPhone 11 Pro scored 1,337 when measured on the single-core. It also registered a score of 3,509 when a multicore test was done. These are impressive results, to say the least. Further testing on graphics led to a score of 2,174 frames or 33.8 fps on the Aztec Ruins (High Tier) off-screen benchmark. When the 3DMark Slingshot Extreme test was also done, the iPhone 11 Pro notched 6,163.
Gamers would love to know that the A13 chip features a next-generation 8-core Neural Engine, which according to Apple, is faster than ever for real-time photo and video analysis. The pair of Machine Learning Accelerators allow the CPU to run up to six times faster, delivering more than 1 trillion operations per second. This means they can enjoy gaming uninterrupted.
The iPhone 11 Pro memory may be a bummer for many users. The 64GB ROM is barely enough. The good news is that it comes with other variants and you can opt for - 256GB or 512GB storage. It comes with 4GB of RAM.
iPhone 11 Pro battery
Its battery performance is good when compared to others before it. It lasted an average of 10 hours and 24 minutes when used to surf the web over 4G LTE on 150 nits of screen brightness. It comes bundled with a fast charger.
The iPhone 11 Pro ships with an 18-watt charger that gets your phone to 55% in just 30 minutes. Comparatively, this is great. The Note 10's 25-watt charger only does 47% in 30 minutes. However, the OnePlus 7 Pro is a better performer as it gets to 60% with its 40-watt charger in 30 minutes.
Speaker & call quality
The sound that comes from the iPhone 11 Pro compelling. This is attributed to the spatial audio and Dolby Atmos. You do not have to worry about loudness or clarity with this gadget.
Software
Every great smartphone comes with excellent software features. Here are some of the few you need to look forward to.
OS & features
The device ships with the iOS 13 operating system. It also comes with Siri, Face ID (through the TrueDepth camera), Apple Pay, and supports Apple Card.
Its lock screen is also simple and has a shortcut to the camera and flashlight. The device no longer sports a 3D touch and in its place, uses Haptic Touch. Navigation gestures have been maintained.
You will love the newly introduced system-wide Dark Mode which can be enabled in the display settings. You will also love the new Photos app that offers a new editing mode which is more powerful and very easy to use.
iPhone 11 Pro camera, video and image quality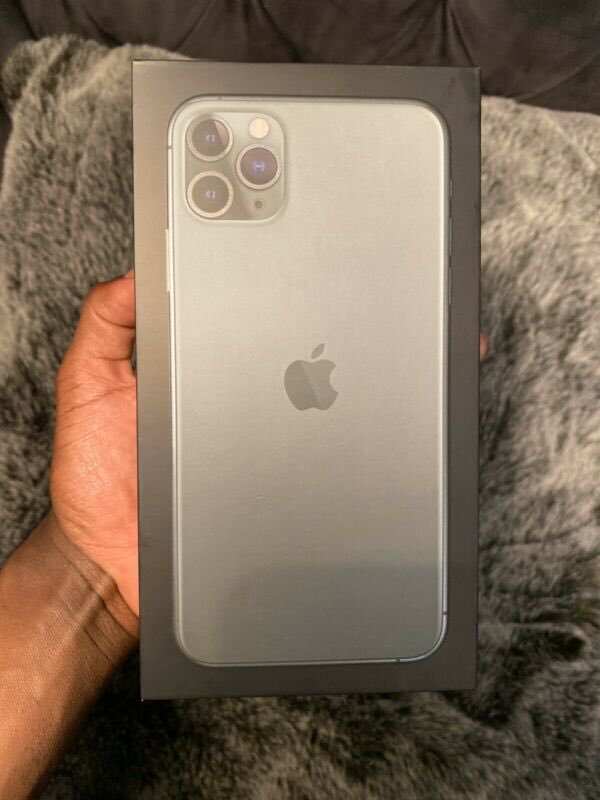 The device is among the first iPhones to sport the triple-lens camera. All the cameras are 12 megapixels with all the notable differences between them being as follows.
Ultra wide-angle camera
The ultra-wide-angle camera is the rightmost lens.
12-megapixel sensor
13mm focal length
f/2.4 aperture
5-element lens
120-degree field of view
Wide-angle camera
The wide-angle camera is located at the top left of the iPhone
A larger 12-megapixel sensor that lets in more light
f/1.8 aperture
6-element lens
Optical Image Stabilization
100 per cent focus pixels
Telephoto camera
The telephoto camera is the bottom left lens on the iPhone
12-megapixel sensor
f/2.0 aperture
6-element lens
Optical Image Stabilization
2x zoom
40% more light capture than in XS
Apple believes that the new ultra-wide-angle lens allows iPhone users to capture up to four times more scene. This said to be ideal for landscape shots, architecture shots, group portraits, among others. It is believed to give your photos an artful perspective when taking a close up shot.
One of the best features is the Night Mode. The wide-angle camera in the iPhone 11 Pro comes with a larger sensor that gives 100 per cent Focus Pixels to allow for new low light capabilities. These include the Night Mode that is designed to brighten pictures in low lighting conditions. It is similar to what you have on Google's Night Shift mode, where photos are lightened up using complex AI software.
iPhone 11 Pro review
At this point, one can almost decide whether or not they will be purchasing the smartphone. However, it is always a good idea to look into what other people have been saying about it in general. Here are a few of the comments from YouTube that we found useful.
V Deng: design: barely, Display: slight upgrade, battery life: major, hotel: trivago
Phantomdirt: "Let's be honest; Glass is glass." - As a technical estimator for specialist glass, I hate you. Haha.
Death Network: "Apple says this is the toughest glass in any smartphone, I'm not gonna test that"
Amanuel Wetessa: Still mad about the aperture and the shutter speed.
Verdict
The bottom line is that this device is one of the best you can own. You may want to check the prices and confirm its affordability. If you want an excellent device with a reasonable battery size and excellent cameras, then this is a great choice.
The iPhone 11 Pro is a great buy. If you love iPhones, then you should consider getting this one. It guarantees a great user experience and will give you value for your money.
Source: Legit.ng