What does Hushpuppi do for a living?
Hushpuppi is probably living every person's dream of having large sums of money and living a luxurious life. He often flaunts his expensive cars, branded clothes, and accessories all over his Instagram page. While many claim that his vast wealth comes from his fraudulent acts on the internet, the young man remains silent about such claims. This then begs the question, what does Hushpuppi do for a living?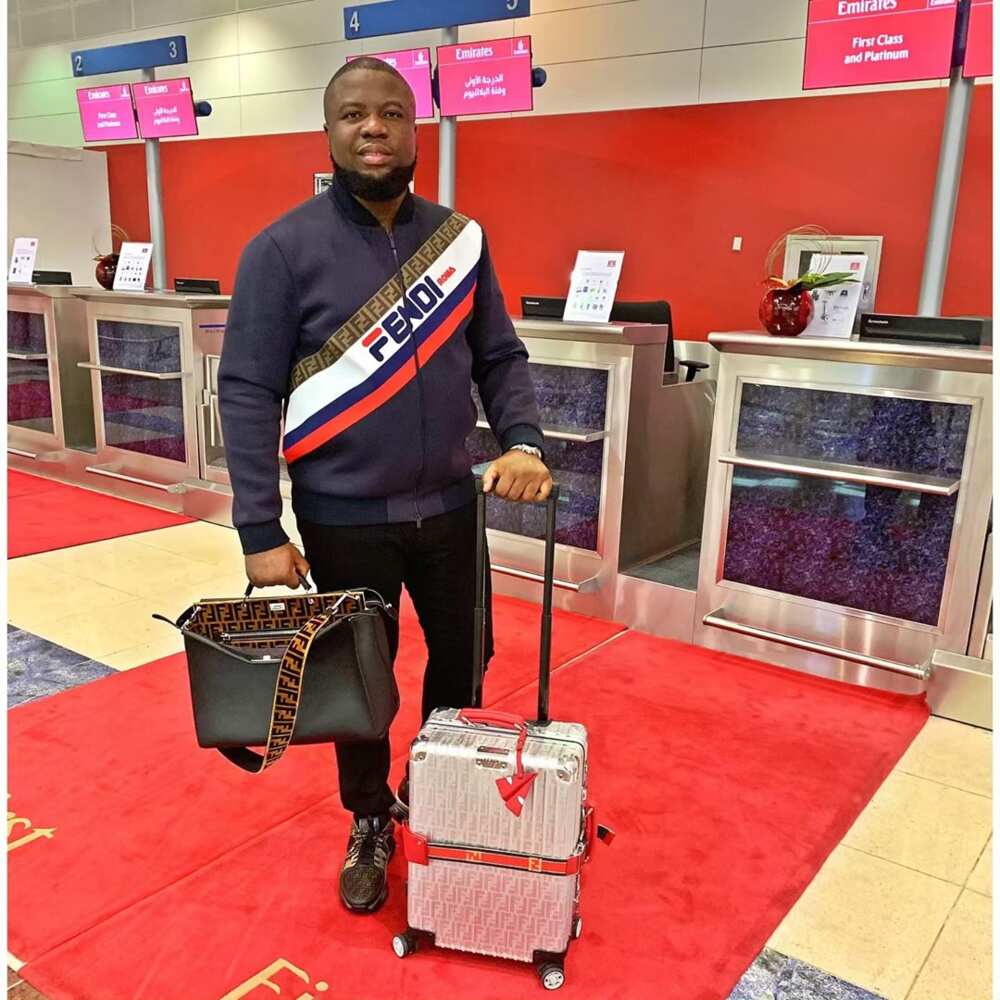 Little is known about his source of his wealth and background. Although he states on his social media page that he relates with Nigerian kids from humble backgrounds, he rarely talks about his childhood and upbringing.
Hushpuppi source of wealth
How did he earn his money? What does he do for a living? These are the questions that come up when you mention Ray. His flashy lifestyle that involves private jets, expensive cars, pictures in luxurious hotels and clubs, and costly drinks have made him so popular.
He spends a significant amount of money on financing his lavish life. When asked, he says he is a 'professional beggar.' The fact that he rarely talks about his source of wealth makes people have numerous speculations. Some of these are:
Is Hushpuppi Yahoo boy?
A Yahoo boy is an individual who makes money by duping people online. Ray was once linked to being a Yahoo boy when he forgot to hide the email address in a screenshot he shared.
The email was later discovered to belong to one Jane Woodscrane based in Houston. He has been assumed to be Nigeria's richest Yahoo boy alongside others like Mompha, Baddy Oosha, and King Jide. Is this true, though?
Is he connected to politics?
It is common to link rich people with politicians. It is often assumed that some Nigerian or Malaysian politician finances Ray, but again, there is no proof of any of these assumptions.
Is he a real estate developer?
If his Instagram page bio is anything to go by, then the young guy acquired his wealth through real estate deals. For him to live such a lavish life, then he must be dealing with wealthy clients. However, he has not yet come out to affirm the assumption.
Ray Hushpuppi net worth
The young man seems to have a lot under his name including premium cars, private jets, and luxurious apartments. Although how he acquired wealth is not known, he seems to be getting wealthier by the day.
He often advises his younger followers on his Instagram page to work hard and avoid listening to haters to succeed in life.
Although it is believed that his net worth is $20 million, he has successfully managed to hide his exact net worth. He has taken numerous photos of him sleeping with money, revealing that he has a lot of it.
Hushpuppi cars
The guy travels in superior cars and jets. He is believed to own a Rolls Royce Wraith, Range Rover Sport, Range Rover Vogue, and a Ferrari, alongside others.
Ray Hushpuppi house
His house is at the exclusive Palazzo Versace in Dubai.
Has his source of wealth been revealed?
No, not yet. It's a matter of interest to many people who would like to know everything about it. Unfortunately, there are no proofs to any of the existing assumptions, and so they remain only empty guesses
Ray Hushpuppi biography
Who is Hushpuppi? Ray Hushpuppi real name is Ramon Olorunwa Abbas, but he is mostly known as Aja Puppi or Aja 4. He was born and raised in Lagos, Nigeria.
The Dubai-based billionaire gained fame when he began showcasing the luxurious lifestyle that he lived alongside his friends. He gained even more fame due to his feud with Davido.
When asked about the success and richness he has, he replies that he used to be a devoted and hazardous gambler once then the Lord blessed him. Now he has everything he wants: fashionable cars and plenty of expensive clothes and accessories that he seems to like so much.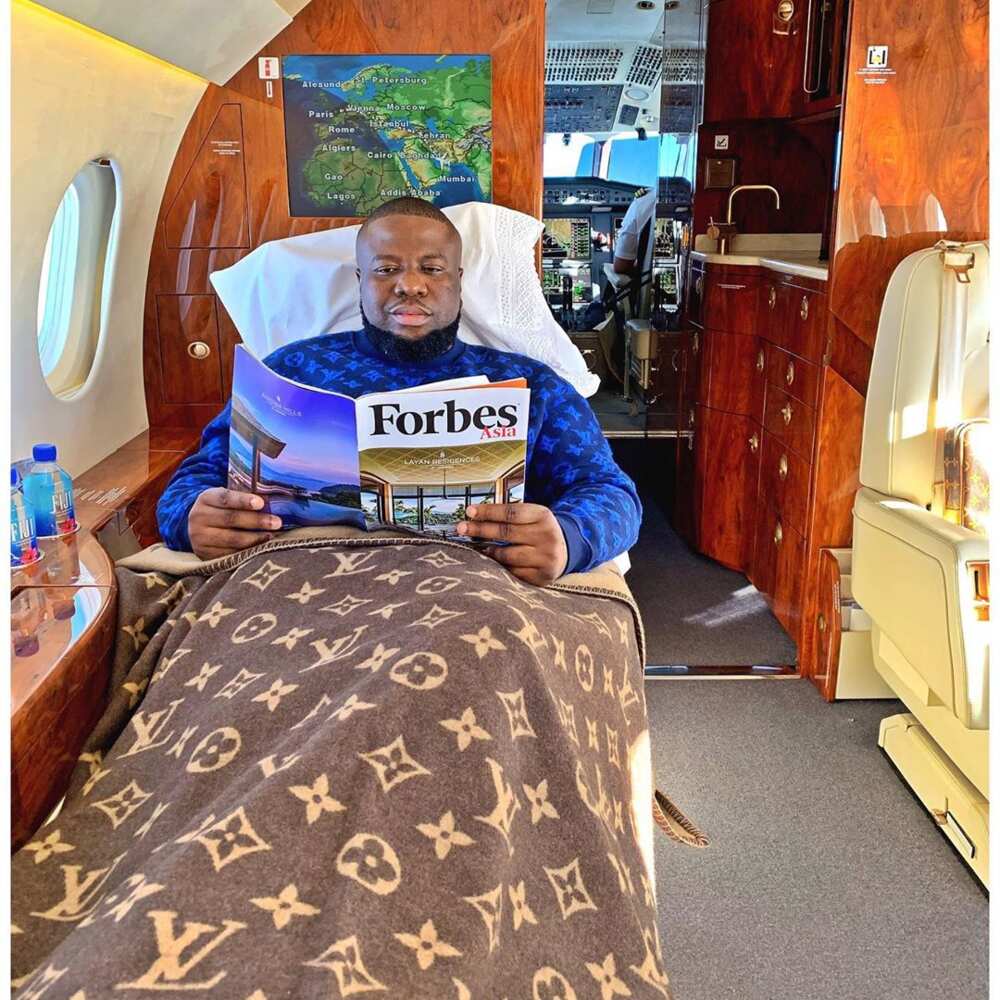 As far as it is known about this guy, he used to be a regular kid born to a family without big money. It is said that in his childhood, Ray knew so much poverty that he considered himself happy to have one good meal a day.
He was on the verge of becoming a usual street pickpocket or even a robber. Instead, he started searching for ways to earn money and found some, indeed.
Ray's family
Similar to Hushpuppi source of income, people know very little about the young man's family. In an Instagram post, he mentioned that his family lives in a not-so-safe country with a lot of kidnappings. He also added that he would not risk posting his family to online strangers who are not valuable to him.
When asked about his girlfriend, he said that he likes to hide what he loves and wants to last. He again leaves his fans with more unanswered questions.
Latest news: His arrest
As reported by CNN, last month, United Arab Emirates investigators swooped into Ray's Dubai apartment, arrested him, and handed him over to FBI agents, who flew him to Chicago on July 2.
This was after a federal affidavit alleged his extravagant lifestyle was financed through hacking schemes that stole millions of dollars from major companies in the United States and Europe.
The Federal Bureau of Investigation (FBI) accuses Hushpuppi of being part of a network that made "hundreds of millions of dollars" from business email compromise frauds and other scams.
He was arrested along with 11 others. His attorney, Gal Pissetzky, declined to get into details on how his client earns his money. But what he does for a living is going to be "one of the main points of contention here," he told CNN.
Pissetzky called his client's arrest a kidnapping, saying Dubai handed him to the United States with "no legal proceedings whatsoever."
Interestingly, Hushpuppi's social media helped the authorities track him down. His Instagram account, for example, had an email and phone number saved for account security purposes. Federal officials got this information and linked his email and phone number to financial transactions and transfers with people the FBI believed were his co-conspirators.
Ray's cybercrimes reportedly involved huge amounts of money. A paralegal at a New York law firm wired nearly $923,000 meant for a client's real estate refinancing to a bank account controlled by Ray and his co-conspirators.
Hushpuppi and an unnamed person also conspired to launder $14.7 million from a foreign financial institution last year, according to a criminal complaint.
The man also has also been accused of conspiring to try to steal $124 million from an unnamed English Premier League soccer club.
Hushpuppi was formerly held in the Metropolitan Correction Centre in Chicago but he's now been transported to Los Angeles by the U.S. Marshals Service, following a court ruling in the Northern District of Illinois.
Premium Times recently reported that Hushpuppi just hired another top lawyer, Vicki Podberesky (of Andrues/Podberesky law firm based in Los Angeles) as his case moves to California.
Pitsetssky told Premium Times that the case is yet to go to trial as the U.S. government is yet to turn over all the evidence. He said the date for the next appearance is yet to be released.
Hushpuppi has a significant following of 2.5 million followers on Instagram. None of these people, however, are sure of his source of wealth. What do you think about his wealth?
Amidst all the assumptions going around, Hushpuppi chooses to remain quiet about his finances.
READ ALSO: Hushpuppi: Dubai excludes Nigerians from applying for jobs, tourist visa
Legit.ng recently reported that after Hushpuppi's arrest, companies in Dubai have started excluding Nigerian applicants from job vacancies. Apart from being blacklisted from applying for jobs in Dubai, Nigerians have also been barred from applying for tourist visas.
In a letter sighted by Legit.ng, the UAE made it known that Nigerian passport holders are not permitted to obtain a tourist visa to the country in the meantime.
Source: Legit.ng