Google Pixel 4 specs, review, release date, price
Google is set to release its new smartphones widely expected to give other phones a run for their money. Google Pixel 4 is among the latest smartphones by the multinational technology company that will be out in October 2019. The highly-anticipated device will come with exciting and unique features like a motion sensor and a face unlocking feature. Users will enjoy the experience of operating the phone by waving their hand in front of the screen.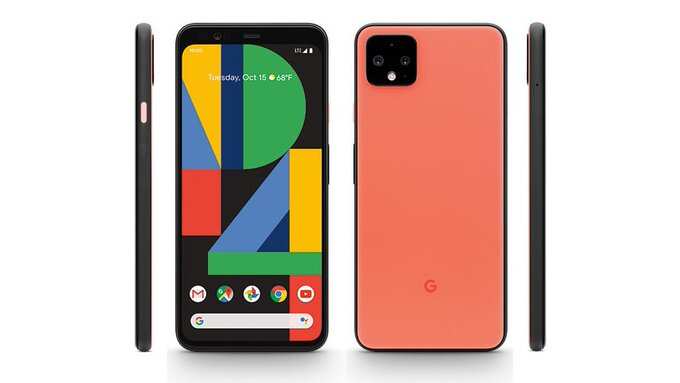 The stiff competition in the tech business has led to new inventions and creativity over the years as companies compete to outdo each other by producing new phones with unique features. Apple released its latest iPhone 11 Pro on Sept 10, 2019, followed by Samsung's Galaxy Fold. All eyes are now on Google as it prepares to launch the newest Pixel phone to the world.
Google Pixel 4 overview
According to the latest Google Pixel 4 news and leaks, we can draw some advantages and disadvantages of using the phone.
The good
The phone has multiple rear cameras.
It uses a motion sensor technique.
The new phone also comes with a face unlocking feature to enhance security.
It operates on the new Android 10 OS.
The bad
It has a lower storage capacity compared to iPhone 11 Pro and Galaxy Fold.
The smartphone does not have a microSD memory card slot.
The battery capacity is low as compared to some competitors.
Google Pixel 4 specs
The latest details on Pixel 4 show that it is an upgrade of the previous smartphones in the series when it comes to storage capacity, RAM, camera and other elements. Despite all the improvements, it lacks a microSD memory card slot and has a lower RAM compared to what other competitors already in the market offer. Here are details on the smartphone that will make you love it.
Display: 5.7-inch FHD+ OLED with 90Hz refresh rate
CPU: Snapdragon 855
Operating system: Android Q/Android 10
RAM: 6GB
Storage: 64GB/128GB
Rear cameras: Dual: 12.2 MP primary wide (ƒ/1.73); 16 MP telephoto
Front camera: 8 MP
Battery Size: 2,800 mAh
Colours: Just Black, Clearly White, Oh So Orange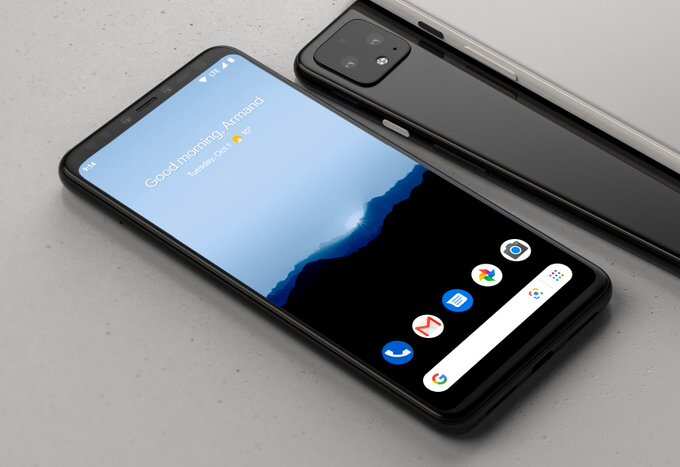 Hardware
The phone is set to come with amazing hardware features that will raise the bar high once it is released.
Design
Leaked images of the device reveal how it has deviated from the previous models of the Pixel series. Unlike previous versions, Pixel 4 does not have a two-tone rear but is expected to come with a different coloured power button. The phone also has a square camera in the top left corner of its rear.
Another surprising revelation about the phone is the absence of a fingerprint sensor at the back, which means there will be a face unlocking feature. It is also expected to be water-resistant like other previous phones in the series.
Display
In terms of its screen size, the device is expected to have a 5.7-inch screen. It will also have a 90Hz refresh rate as well as a range of sensors in a bezel at the top and bottom display for motion gestures. Google has also designed the phone in three colours, white, black, and orange with the official names Just Black, Clearly White and Oh So Orange.
Processor, storage & performance
Latest Google Pixel 4 news and leaks also reveal that two models will be available in 64GB and 128GB storage capacities. Despite that, neither is expected to offer a memory card slot. There will be improved dual-SIM card slots with two active SIMs, unlike the past generations. Users will also be able to use the two accounts simultaneously.
The anticipated processor chipset is Qualcomm Snapdragon 855, which can support 5G network. The chipset is also available in Samsung Galaxy Fold, OnePlus 7, Xiaomi Mi 9, and other phones. Pixel 4 will also have one of the highest refresh rates in the world of 90Hz, which is a motivating factor for purchasing it.
Battery
In terms of battery capacity, the device is said to have a 2800mAh cell. It will also offer a fast charging rate.
Speaker and audio quality
Users will also enjoy quality audio and a voice recorder with automatic transcription called Google recorder. People who love playing games on the phone will also find the new device a useful gaming gadget.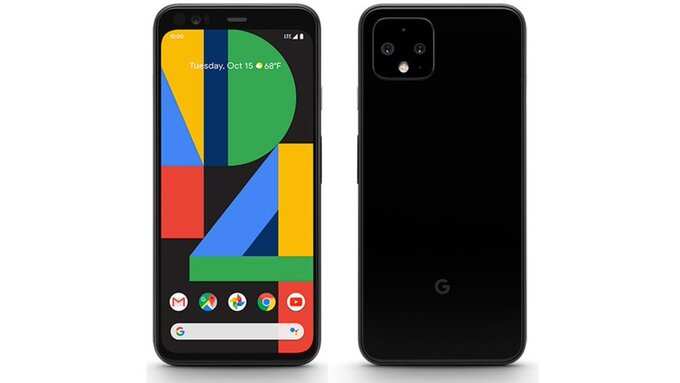 Software
Google Pixel phones are probably among the best when it comes to designing software applications. Some of its unique software features include a motion sensor and an emergency crash app that will shock you.
Operating system
Pixel 4 will become the first of its kind to run on the latest Android 10 OS which focuses on innovation, privacy, and digital wellbeing. The OS also comes with three years of security and updates.
Motion sensor
Imagine operating your phone without touching it? Yes, this is not a mere imagination, but a reality with Google Pixel 4. The device uses a Soli radar chip that allows users to skip songs, snooze alarms and silence phone calls by waving their hands in front of the phone. Google published the demonstration of the new technology in its past blog post showing how the sensor works.
Your data can now be safe with the face recognition feature that allows you to unlock your smartphone. Your face data is stored safely in the Titan M security chip.
Emergency app
There will also be an emergency app that detects whether you are involved in an accident or not. The app automatically calls 911 if you are involved in a crash. The phone also comes with a voice recording app which can automatically transcribe voice recordings.
Camera
The art of photography will not be the same again with the Pixel 4 lenses. Recently leaked images depict multiple rear cameras encased in a square housing on the top left of the device.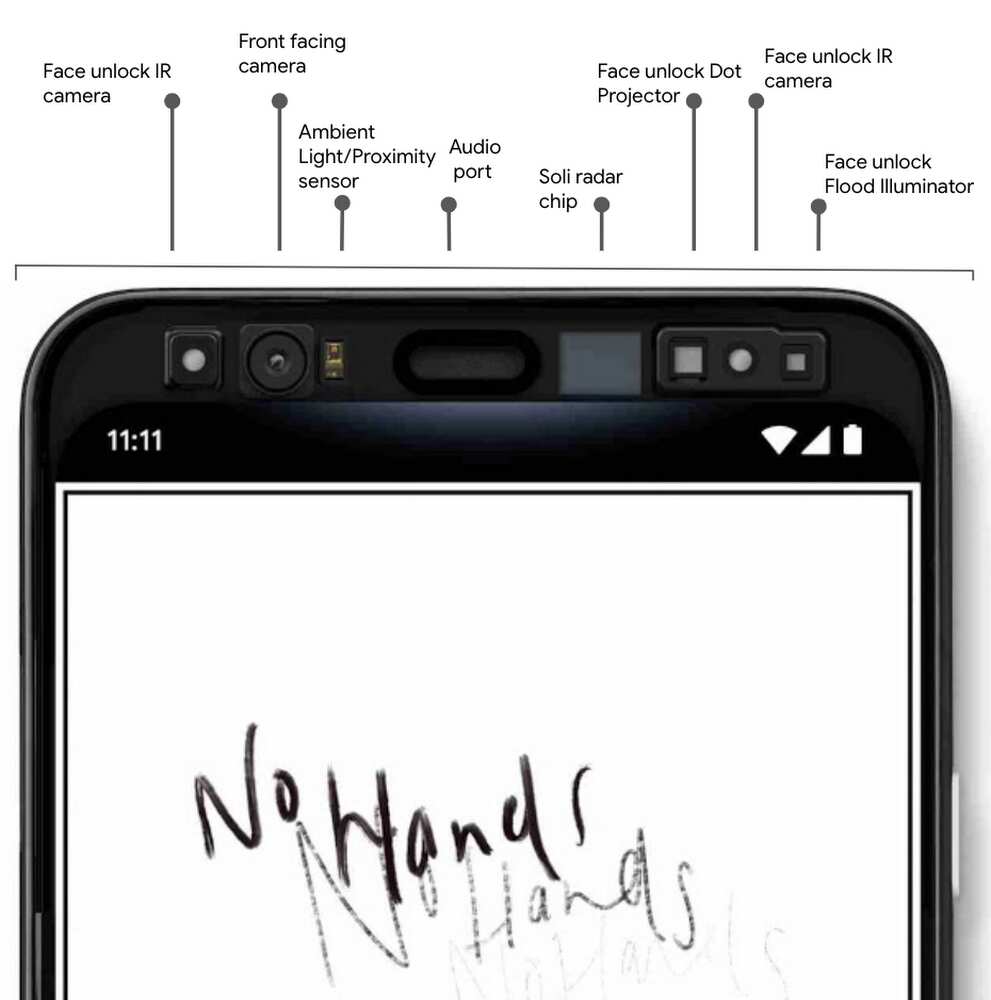 Pixel 4 camera is also expected to have a dual-exposure feature that allows users to adjust the brightness and contrast of an image or video shot. It will also have Pixel Neural Core chip, a new and upgraded version of the previous Pixel Visual Core co-processor found in the past two generations.
When is Google Pixel 4 coming out?
The official Google Pixel 4 release date is on Oct 15, 2019. The grand unveiling will take place at the Made By Google event in New York City alongside Pixel 4 XL and Google Nest Mini. Google also teased an image of the device back on Jun 12, 2019, in their Twitter account.
Google Pixel 4 price
Pixel 3 and 3 XL launched at $799 and $899 respectively in October last year, and according to some sources, the new phone could be even pricier. Recent listings suggest that Pixel 4 and 4 XL would cost $893 and $1228 respectively. These are just estimations, and it is only a matter of time before we know the exact price during the official release. Currently, there is no Google Pixel 4 Jumia update or Amazon pre-sale order sale, maybe, not until the release.
Reviews
The device has already attracted a lot of reviews despite not being in the market. Google posted an image and a video of the phone on YouTube, drawing a lot of reactions. Here are what people on YouTube are saying about the highly-anticipated device:
Fabián Ares: If the phone floats like that so I can do the hand gestures I'm in.
Pippo 809: Samsung Galaxy S4: "Am I a joke to you?"
Fabio M.: I'm looking forward to the new phone, which can float.
I promise to subscribe to him.: I love how useful it is to use my whole hand and arm to swipe my new floating pixel four instead of using my fingers.
Kevin Liang: I mean... I put my phone on my cabinets and cook or do dishes. I wished I was able to do this without dirtying my phone... And now I can awesome.
Scripty Vijay: These futuristic phone makes me exited Everytime.
Verdict
The Pixel 4 smartphone is indeed unique and has attractive features if the Google Pixel 4 latest news and leaks about it are right. We cannot give any judgement about it now since it is not yet out.
Google Pixel 4 is probably among the best innovations in the mobile phone business, but will it be able to rival iPhone 11 and Galaxy Fold? Only time will tell as the world looks forward to its release.
Source: Legit.ng