Best The Office quotes from your favorite characters
An office can appear tense, especially when there are deadlines to beat and everyone is engrossed in their work. To ease things up, try using The Office quotes that match every situation in your own workplace. Chances are that your colleagues will love you for it. After all, The Office best quotes will make you remember the hilarious sitcom.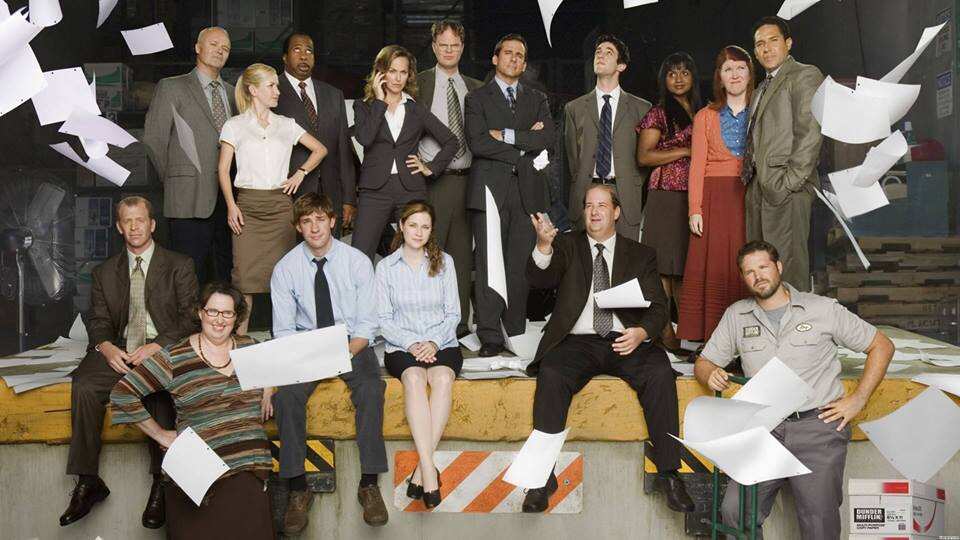 Check out what your favourite characters have been saying and apply this to your situation. Make your office a happy place to go to despite the challenges experienced in the workplace.
List of The Office quotes that will get to you
The important thing when it comes to selecting a quote or saying is to ensure that it fits the current need you are trying to address. Here are perfect examples of best office quotes that make sense that will get you rolling on the floor with laughter.
There're too many people on this earth. We need a new plague. – Dwight.
Chances are that we have all thought this at some point in time.
I declare bankruptcy. –Michael.
You will laugh when you remember how Michael thought that all he needed to do for the magic to happen is to utter the words, or better still, declare bankruptcy.
Just pretend like we are talking until the cops leave. – Creed.
It was interesting when Creed got to reveal his past doings.
Dwight, you ignorant s**t. – Michael.
It is not the words that will get you laughing but how he said it. You have to watch the sitcom to get it!
If I had a gun with two bullets and I was in a room with Hitler, Bin Laden and Toby, I would shoot Toby twice. – Michael.
It must have been frustrating for Michael when Toby was doing what he did best, being Toby.
Best quotes from The Office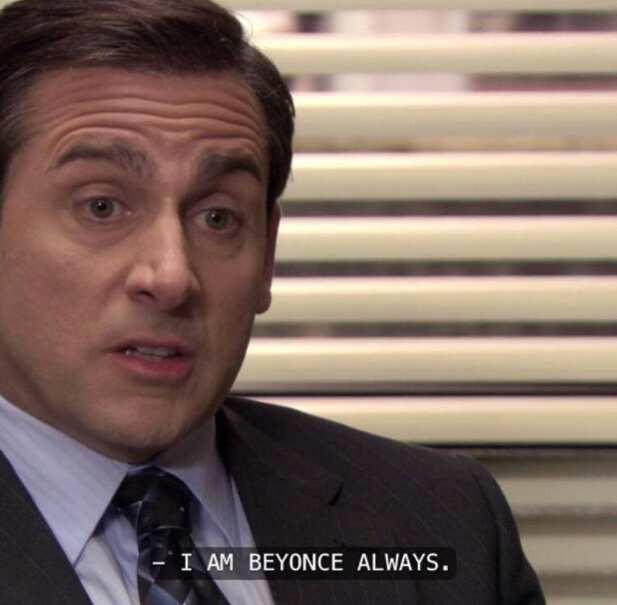 If you are a fan of the sitcom, then you know that there are certain things the characters say that make a lot of sense, especially in an office set up.
If I don't have some cake soon, I might die. – Stanley Hudson.
An excerpt from Season 4, the episode titled Survivor Man. What a way to describe the boring mood one gets while at work.
Sometimes I'll start a sentence and I don't even know where it's going. I just hope I find it along the way. – Michael Scott, Season 5, "The Duel".
Michael describes perfectly how a monotonous activity such as writing can get to one's nerves. This captures the reality of a writer's block or burnout quite perfectly.
I talk a lot, so I've learned to tune myself out. – Kelly Kapoor, Season 7, "Counseling".
If you are one of the people that talk a lot, then learning this skill would be perfect. Knowing how to tune out can save you from being a topic of discussion in a lot of office gossip.
Identity theft is not a joke, Jim! Millions of families suffer every year. – Dwight Schrute, Season 3, "Product Recall"
Jim enjoys pranking the Regional Manager's assistant, Dwight. While at it, we are reminded about the reality of identity theft.
Sometimes the clothes at Gap Kids are too flashy, so I'm forced to go to the American Girl store and order clothes for large colonial dolls. – Angela Martin, Season 3, Women's Appreciation.
Have you met Angela? She is certainly the next definition of crazy. You may even consider her a weirdo for shopping at American Girl and Gap Kids.
Today, smoking is going to save lives. – Dwight Schrute, Season 5, Stress Relief.
Was it just a matter of teaching the workers on stress management or was Dwight prepared to give them a heart attack?
I just want to lie on the beach and eat hot dogs. That's all I've ever wanted. – Kevin Malone, Season 3, Beach Games.
Well, here is a quote that captures every worker's dream in one sentence!
If I were buying my coffin, I would get one with thicker walls so you couldn't hear the other dead people. – Dwight Schrute, Season 2, Office Olympics.
Dwight is ever prepared and it cannot be any clearer that all he needs is some peace, even in the afterlife. What better way to achieve this than to prepare ahead?
There's a lot of beauty in ordinary things. Isn't that kind of the point? – Pam Beesly, Season 9, "Finale.
What a great way to end a show that was based on making people laugh. It is cleary easy to see that there is a lot of beauty in the Dunder Mifflin office and all its workers. A perfect way to complete a 9 season series and a summary of the best The Office quotes anyone can come across!
Michael Scott quotes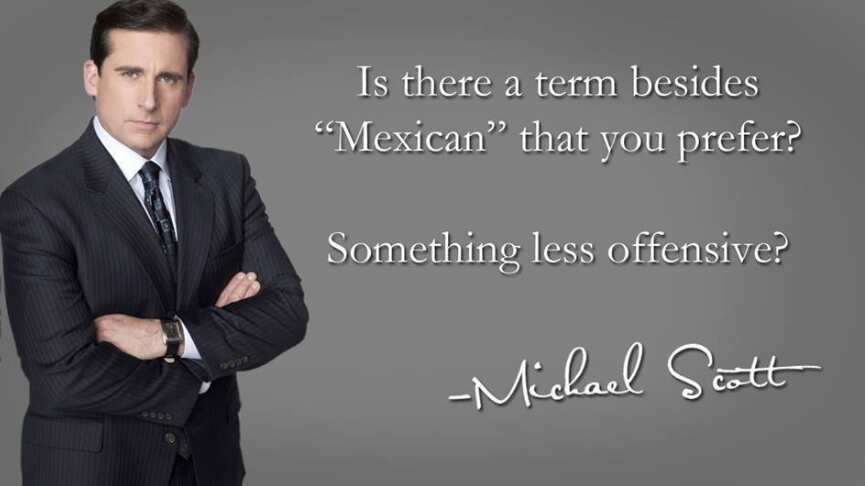 Michael from the critically acclaimed sitcom, The Office (U.S.), is one of the few characters that is associated with the best office quotes. Have you heard of any Michael Scott quote? He seems to have one for every office situation, to say the least. These are some of the best Michael Scott quotes you will come across. They are not only hilarious but they will also get you thinking about situations surrounding your workplace.
Would I rather be feared or loved? Easy. Both. I want people to be afraid of how much they love me. – Michael Scott, Season 2, "The Fight".
Michael is a man that is clear with what he wants even if it could be controversial.
I'm not superstitious, but I am a little 'stitious'. – Michael Scott, Season 4, "Fun Run".
He may be known for his cunning way of mixing meanings of words. It is no different when he hits Meredith with his car and then later Dwight kills Angela's cat. Michael concludes that a curse has befallen the office.
No, Rose, they are not breathing. And they have no arms or legs … Where are they? You know what? If we come across somebody with no arms or legs, do we bother resuscitating them? I mean, what quality of life do we have there? – Michael Scott, Season 5, "Stress Relief".
This was probably the funniest episode of the sitcom as Michael fails to draw the line on what the quality of life is.
The worst thing about prison was the dementors. – Michael "Prison Mike" Scott, Season 3, "The Convict''.
Clearly, Prison Michael is not to be messed with. After all, he survived in prison, which is not a small thing.
I am running away from my responsibilities. And it feels good. – Michael Scott, Season 4, Money.
Here is a lesson from Michael, albeit not a good one. Michael is an expert at running away from life problems. In his foolproof strategy, nothing beats jumping on a train to run away from money issues even though we all know that there is really no escaping. It feels good at the moment though.
And I knew exactly what to do. But in a much more real sense, I had no idea what to do." – Michael Scott, Season 5, Stress Relief.
Here is one aspect that makes Michael so lovable, he is the perfect champion of the phrase 'fake it till you make it.' He has a way of pretending to know something when he really doesn't and that makes him very hilarious.
Funny office quotes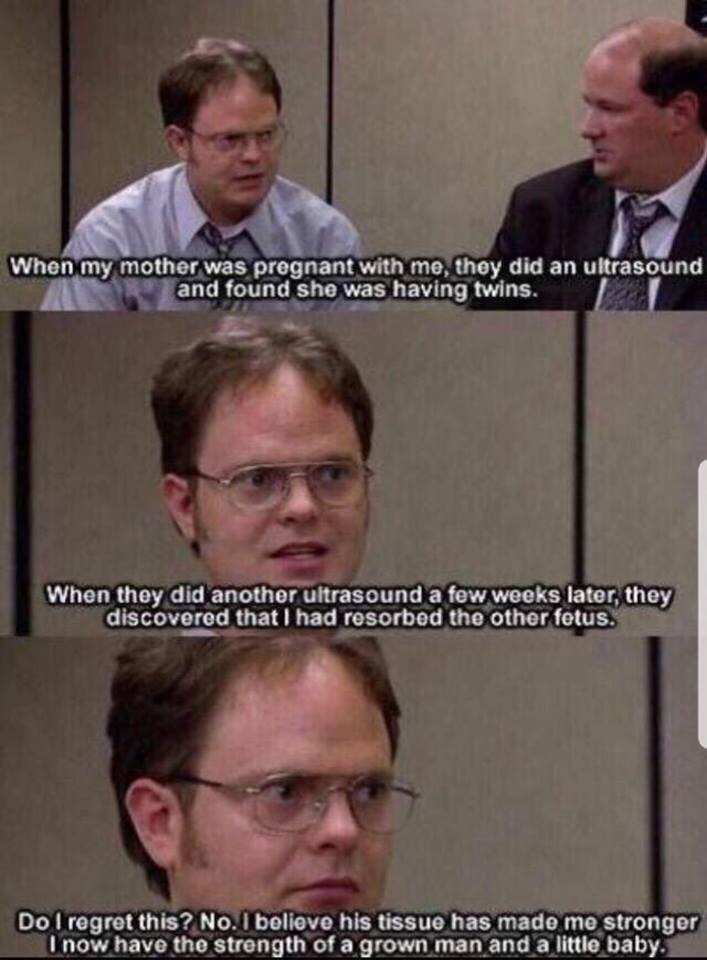 Here are some of the funny quotes from The Office that will probably remain timeless. The characters had a way of making you laugh. One thing to remember though, for The Office funny quotes to make more sense, it would be great to watch the episodes. You may need the full context to get the joke or humour.
I am Beyonce always. – Michael Scott.
This has to be when Andy decided to compare Michael to Ali Larter. Hilarious!
Oh, it is on, like a prawn who yawns at dawn. – Andy, Season 5, Causal Friday.
You will love Dwight's response even more. 'Stop, doing rhyming poetry just tell them please [to himself] God the simplest thing.' If you missed the episode, there is no explanation that can do justice to this quote. You have to watch it.
Should have burned this place down when I had the chance.– Michael Scott. Season 7, Episode 19.
We can all relate to this. It reaches a point when destroying it all seems like the only option.
I don't care what they say about me. I just want to eat. — Pam, Dinner Party.
Sometimes we need to block other people's thoughts out and just eat. Very relatable and hilarious.
Whenever I'm about to do something, I think, "Would an idiot do that?" And if they would, I do not do that thing. – Dwight.
It is expected that only someone like Dwight would consider not doing something because foolish people would.
I stopped caring a long time ago – Creed Bratton.
This may be savage but it is so true about what happens in most cases today. People just don't care anymore.
It takes an advanced sense of humour. I don't expect everybody to understand. – Michael Scott.
This is one of those typical things you would expect Michael to say. After all, not everyone has his sense of humour.
But the doctor said, if I can't find a new way to relate more positively to my surroundings, I'm going to die. – Stanley.
For a guy that is laid back and reserved, this is probably true. What makes it hilarious is the fact that he is okay with the logic behind it. Some people cannot manage the pressure of socializing and death seems like a viable option.
I understand nothing. – Michael Scott, Season 5, Heavy Competition.
You may just have to agree with Michael on this one, especially on a spiritual level. There are things that we just don't understand and there is no need pretending to.
The Office quotes about love
Office romance is a common thing and your favourite sitcom captured a lot of this, especially through one of its characters, Jim. Check out some of The Office love quotes below.
So, I am about to do something very bold in this job that I've never done before. Try. Season 4, Job Fair. — Jim Halpert.
Even though he was a good salesman, Jim rarely did enough. All this changed when he started dating Pam and making arrangements to marry her.
For a really long time, that's all I had. Little moments with a girl who saw me as a friend. And a lot of people told me I was crazy to wait this long for a date with a girl who I worked with, but I think, even then I knew, I was waiting for my wife. — Jim Halpert during their wedding.
There's only one thing that outweighs ... One thing that will make you give up on everything you thought you knew, every instinct, every rational calculation. — Jim Halpert.
This quote captures just how much love means to Jim.
You are everything. — Jim Halpert.
Jim reassures Pam that she is his everything even when there are challenges in their relationship.
The Office senior quotes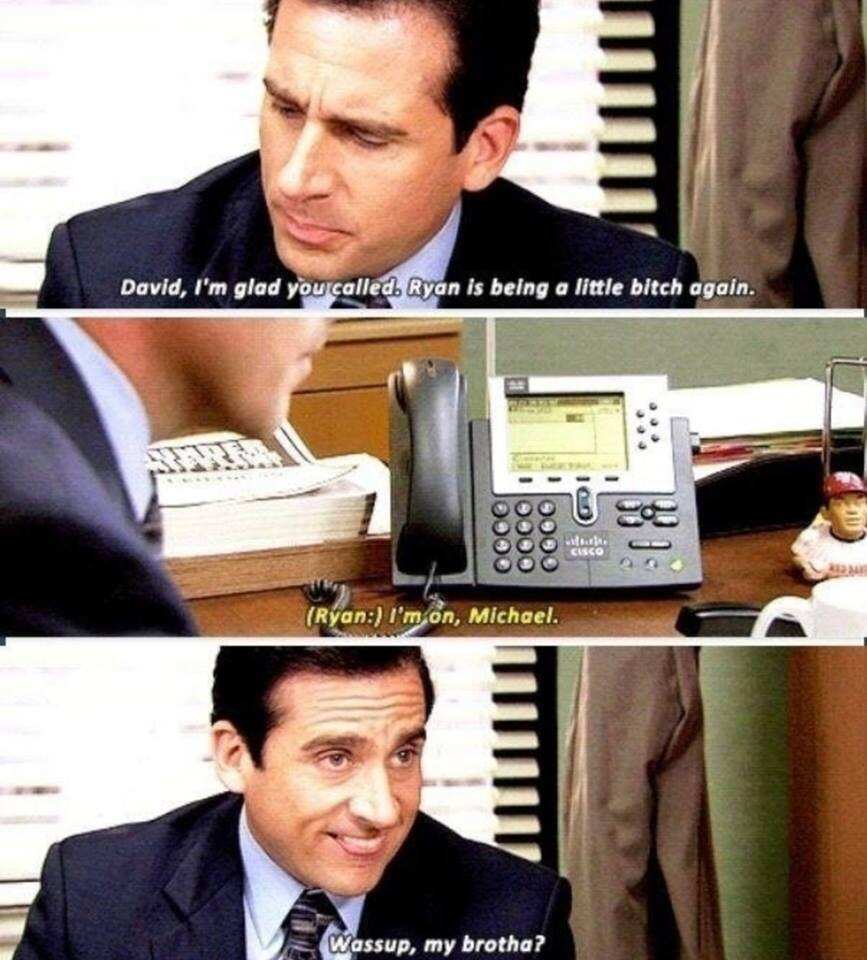 In every office, there is a mixture of people ethnically, gender-wise and even age-wise. The Office captured some of these aspects. Then again, these quotes may best be understood by a certain category of people, and certainly not the young who have all the time on their hands. Here are quotes that incline towards the seniors.
You miss 100% of the shots you don't take. – Michael Scott.
This is something you probably get to learn from experience alone.
If I can't scuba, then what's this all been about? What have I been working toward? – Creed Bratton.
Sometimes it's not just enough to work, there has to be a point for it all. Let it be goal-oriented.
There is a small part of me that is actually very excited about this new company. But 70% of me is water. And the other part, the real part, the part that has feelings, and emotions, and thoughts, and if I can be crass, makes babies, that part thinks that all these changes s**k...- Michael.
You have to be an adult to understand the crazy world of being one. Michael couldn't have said it any better than this. It may be funny but it is also true.
The Office quotes above capture the different scenarios in a real office. Now you know how to handle different situations in a workplace, just use a hilarious office quote from your favourite characters.
Source: Legit