Princess Beatrice bio: age, sister, net worth, wedding
Princess Beatrice, a member of the royal family, has hit the headlines recently with her engagement announcement to millionaire boyfriend, Edoardo Mozzi. The royal wedding is slated for 2020. Princess Beatrice of York is a cousin to Prince William and Prince Harry and is 9th in line to the succession of the British throne.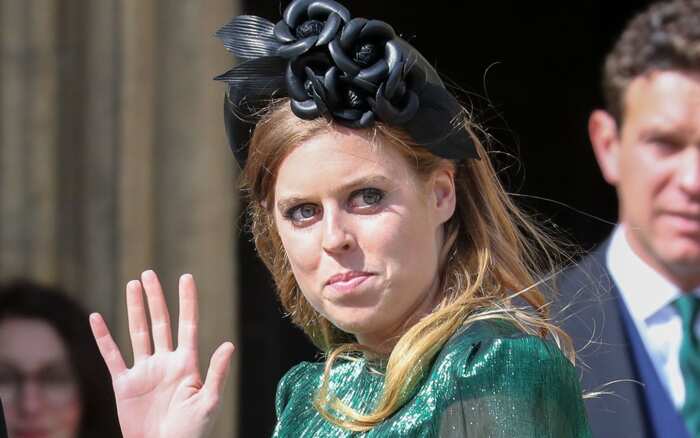 Princess Beatrice Elizabeth Mary, popularly known as Princess Beatrice, was born on August 8, 1988, and is aged 31 years old. She is the eldest daughter of Prince Andrew, Duke of York and Sarah, Duchess of York. She has one sister, Princess Eugenie. Beatrice and Eugenie are only two years apart in age. Her father is the second son of Queen Elizabeth II and Prince Phillip, Duke of Edinburgh.
Profile summary
Birth name: Beatrice Elizabeth Mary
Nickname: Beabea
Date of birth: August 8, 1988
Age: 31 years
Place of birth: The Portland Hospital, London, United Kingdom
Nationality: English
Height: 1.62m
Hair color: Red
Eye color: Blue
Father: Prince Andrew, Duke of York
Mother: Sarah, Duchess of York
Sun sign: Leo
Sibling: Princess Eugenie(younger sister)
Princess Beatrice education
Princess Beatrice began school at Upton House School, Berkshire and then attended Coworth Park School. She completed her A levels in Drama, History, and Film Studies from St. Georges School in Ascot. In 2011, Beatrice obtained a degree in History and History of Ideas from Goldsmiths College. She was a paid intern at Sony Pictures before working at the venture capital firm, Sandbridge.
The Royal sisters
Princess Beatrice and Eugenie are very close and have been quoted calling themselves "each other's rocks".Growing up, they were often seen in public wearing matching outfits and have evolved into having well-coordinated looks when out together. What do we know about the younger sister?
Princess Eugenie age is 29 and is the youngest daughter of Prince Andrew and the Duchess of York. She is the sixth grandchild of The Queen and Duke of Edinburgh and is tenth in the line of succession to the British throne. In September 2009, she graduated with a combined honors BA in English Literature, History of Art and Politics from Newcastle University.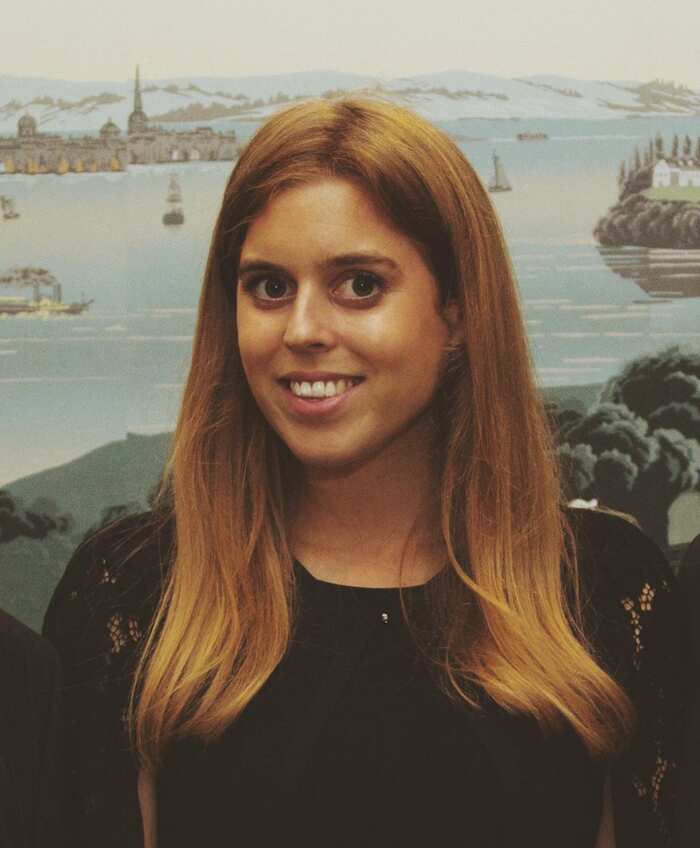 Eugenie supports several charities and patronages:
In 2012, she became a patron of the Royal National Orthopaedic Hospital's Redevelopment Appeal to support surgery and treatments in the hospital.
She is a big supporter of The Elephant Family, an organization that seeks to protect the Asian elephant and its habitat.
Eugenie is a lover of art. In 2016, she became the patron of The Coronet Theatre in London. She has also worked for the Hauser & Wirth art gallery in London as an associate director.
In January 2018, Princess Eugenie and Jack Brooksbank's engagement was announced by Buckingham Palace. They wedded on 12, October at St George's Chapel, Windsor Castle. Princess Beatrice was her maid-of-honor.
Princess Beatrice engagement
The announcement of Beatrice's engagement was made on 26th September 2019. In an Instagram post congratulating her sister, Princess Eugenie shared beautiful photos of the lovely couple.
Princess Beatrice wedding
Princess Beatrice engaged to boyfriend Edoardo Mapelli Mozzi in September 2019. Her relationship with businessman Edoardo is the first serious one after the end of her 10-year relationship with Dave Clark in August 2016. She made the announcement on a tweet;
The couple has been together for only 11 months before their engagement. Edoardo went all out to make the moment special by choosing to pop the question when they were on holiday in Amalfi Coast, Italy. Talk about a romantic setting! The wedding is set to take place in 2020, and already there is a buzz about the royal ceremony.
Princess Beatrice's boyfriend
Princess Beatrice boyfriend, fiance rather, is a multi-millionaire property developer. He founded his property consultancy Banda or 'big shed' in Swahili, in 2007. He specializes in finding and developing multi-million-pound homes for wealthy clients. He is divorced and has a two-year-old son named Wolfie. Beatrice and Mapelli met in September, about a month before Eugenie's wedding.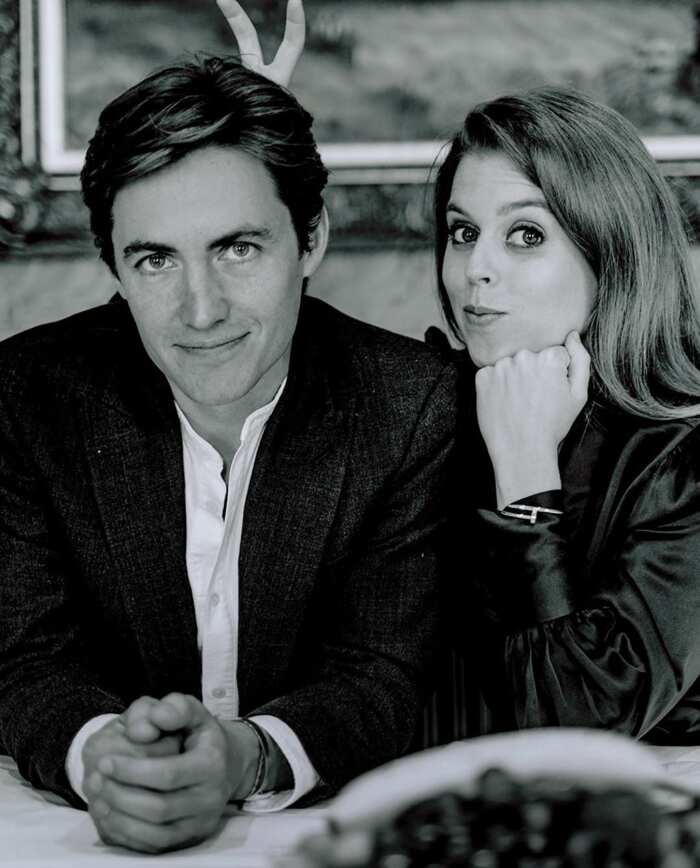 He is a co-founder of the charity "Cricket Builds Hope", which aims to use cricket to foster positive social change in Rwanda.
The couple said of their engagement:
"We are extremely happy to be able to share the news of our recent engagement. We are both so excited to be embarking on this life adventure together and can't wait to be married. We share so many similar interests and values, and we know this will stand us in great stead for the years ahead, full of love and happiness."
Thanks to a new law that only requires the first six in line to ask the Queen for permission to marry, the pair did not need to seek this approval. Beatrice's parents are elated to welcome Edoardo into the family.
Princess Beatrice's mother wrote:
The news of Beatrice's engagement garnered reactions from fans who took to Twitter to congratulate the couple. Here are a few of their comments;
Princess Beatrice net worth
While Prince William, Prince Harry, and their wives are working royals, this is not the case for Princess Eugenie and Beatrice. Beatrice and her sister play by a different set of rules. Though they are a part of the royal family, they work regular jobs and have careers. So, how much is Princess Beatrice of the United Kingdom worth?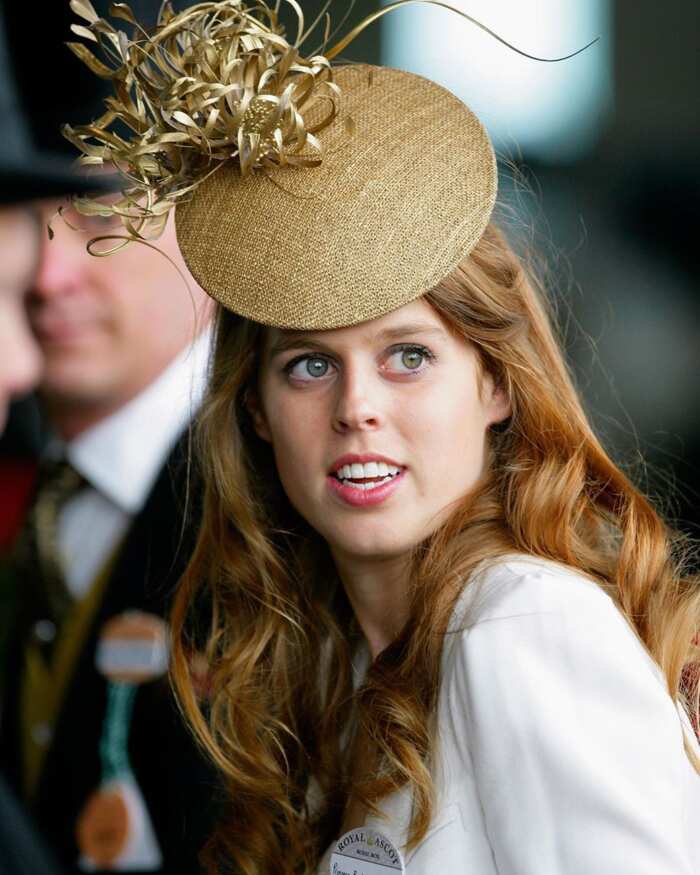 Being the Queen's granddaughter, she was gifted a sizeable amount as a trust fund. Beatrice also received a sum of money when her parents divorced with speculations pointing it to around $850,000. She is currently working full-time as the Vice President of Partnerships and Strategy at the software company, Afiniti.
Thus, with Beatrice's full-time job, her grandmother's monetary gift, and her parents' divorce amount, the princess has accumulated a net worth of $4.6 million.
Charities and organizations
Beatrice is mostly involved with charitable organizations that focus on child welfare and education. Being dyslexic, she hugely supports charities aimed at assisting children with dyslexia and learning difficulties.
In 2007, she became the global ambassador for Street Child, an organization started by Sarah, the Duchess of York. It aims to educate street kids and women from poor countries.
In 2010, Beatrice completed a London marathon to raise money for 'Team Pillar', a charitable organization that supports numerous causes in the UK.
She founded The Big Change Charitable Trust with her friends to help improve the lives of young people in the UK. She climbed Mount Blanc for the trust's fundraising project in 2012.
She supports the reading culture among children and is currently the patron of Oscar's Book Prize.
In 2016, Beatrice and her sister Eugenie became patrons of the Teenage Cancer Trust.
Beatrice is the patron of Berkshire Community Fund, Northwood African Education Foundation, Helen Arkell Dyslexia Centre, Edinburgh Children's Hospital Charity and The York Musical Society.
Princess Beatrice of York is going to feature in royal news in the months leading up to her wedding. Now that you are familiar with her, you can follow this fairytale wedding with ease.
.
Source: Legit