Todd Spiewak Wiki: age, partner, net worth, occupation
Todd Spiewak is an art director, film producer, and graphic designer. He is renowned for his prowess in the design field and has associations in Hollywood. His spouse is a top celebrated actor.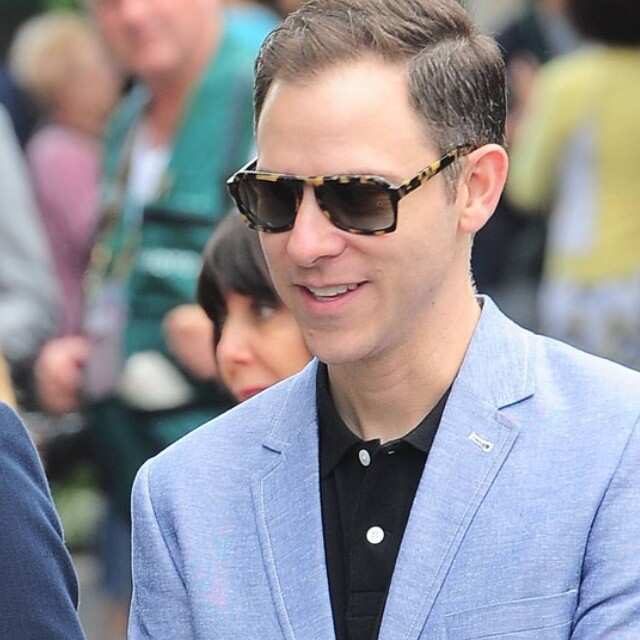 Todd Spiewak is famous for his associations with Jim Parsons, who ultimately, in 2017, became his life partner after getting married. Get all the facts regarding Todd Spiewak Wiki, personal life and other amazing facts.
Profile summary
First name: Todd
Last name: Spiewak
Birthdate: January 19, 1977
Birthplace: United States
Ethnicity: White
Education: Boston University (Bachelor of Fine Arts degree)
Profession: Film producer, director and graphic designer
Marital status: Married
Husband/spouse: Jim Parsons
Age: 42 years
Height: 6 feet 1¼ inches
Birth sign: Capricorn
Here is the Todd Spiewak bio.
Who is Todd Spiewak?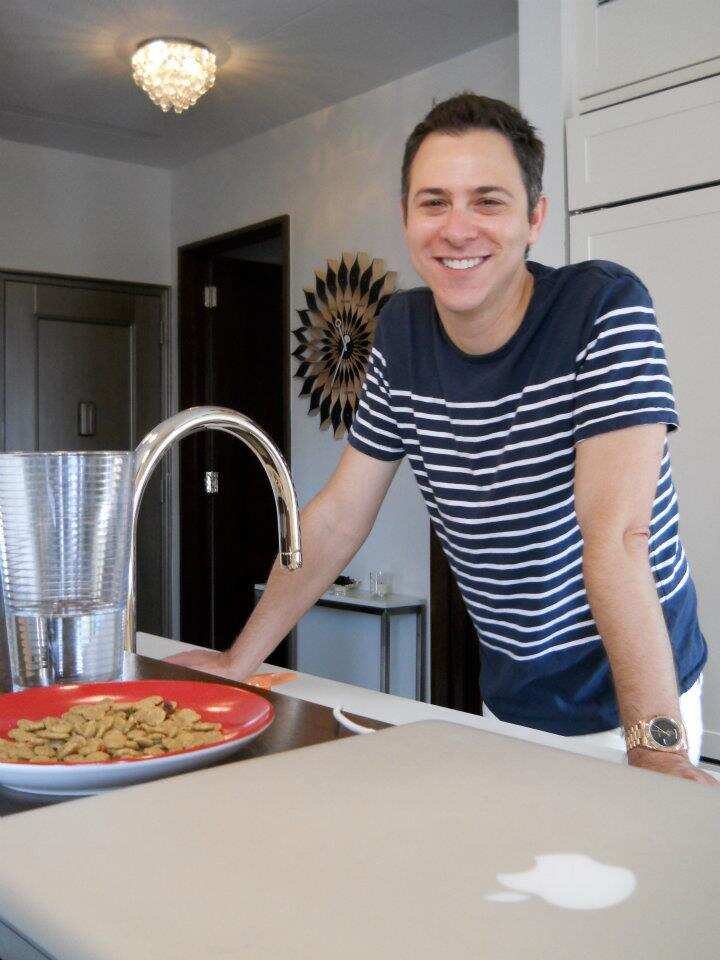 What is Todd Spiewak age? He was born on 19th January 1977. He is currently 42 years of age. He was raised in Boston whereas his partner was brought up in Houston, Texas. Even though Jim was determined from a tender age to be an actor and not anything else, it took time for Todd to decide what he wanted to do in life. Ultimately, since he was an individual with artistic ambitions, he decided to delve into graphic design.
After completing high school education, he joined Boston University. He graduated in 1999 and got a Bachelors Degree of Fine Arts in Graphic Design. After his graduation, Spiewak relocated to New York where he pursued his career in graphic design.
Todd Spiewak occupation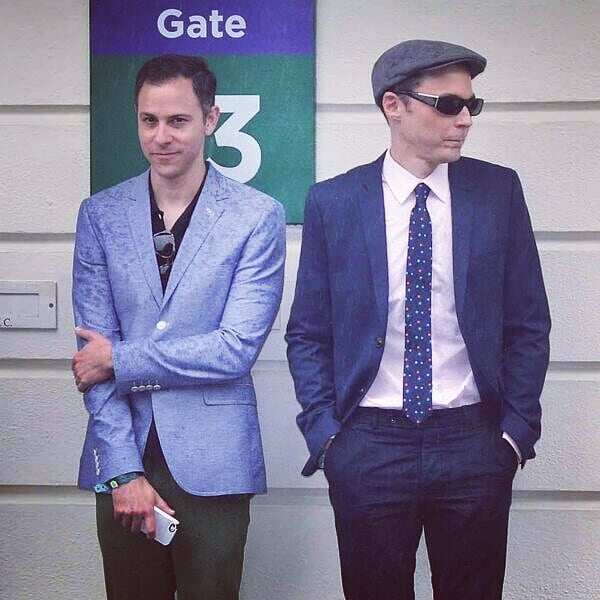 Most of the media recognition that Todd receives is a result of his famous husband and TV star. Spiewak is successful in his art and has a career in graphic design. Nonetheless, he is currently a movie producer and co-owns a film company known as That's Wonderful Productions, LLC with Jim. In 2015, the duo hired the former Paramount Insurge development and production executive, Eric Norsoph to head production and development.
He has, in the past, worked as an advertisement designer and has worked with such companies as Barnes and Noble, HP, KitchenAid, The New York Times and American Express. As a movie producer, Mr. Spiewak has worked on several shows, including Young Sheldon and A Kid Like Jake.
Some of the TV shows that Spiewak has helped produce include:
First in Human: The Trials of Building 10
Young Sheldon
Last Chance Hospital
The Monarchy is Going to Sh*t
Jim Parsons and Todd Spiewak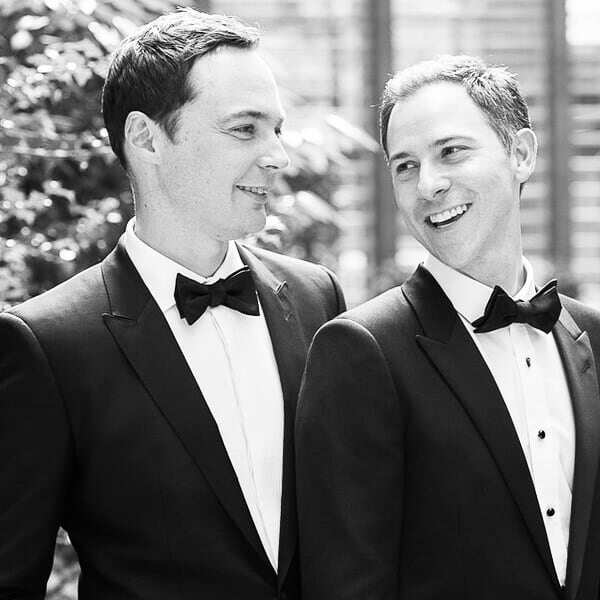 Spiewak married his long-time boyfriend, Jim Parsons in 2017, May, in New York City's Rainbow Room. Parsons is the one who announced the marriage plans on social media.
Jim is a renowned American actor who is well recognized for his role as Sheldon Cooper in The Big Bang Theory. The couple met back in 2002 at a karaoke bar. They eventually fell for each another and tied the knot after being together for 15 years.
In 2013, this couple made their first main public appearance in the 9th annual GLSEN Respect Awards held in LA's Beverly Hills Hotel. In this event, the couple won themselves an Inspiration Award. Also, they won another Bravo Otto-Hot Couple Award. Parsons terms his hubby as his favorite individual in the world.
Jim Parsons Todd Spiewak have a very strong relationship and have even considered their options on getting a surrogate to bear them a child. All this, though, remains a matter that the two have not disclosed any info about yet.
Todd Spiewak net worth
The celeb has excelled in his career, and this has made him amass quite a fortune. He began his career as a graphic designer and flourished to the owner of a production house. When working with The New York Times, he earned an amount ranging between $93,446 and $143,516 as the take-home amount.
His net worth is estimated to be about $7 million. On the other hand, his partner, Jim Parsons has a net worth of over $80 million.
Assets, house, cars, lifestyle and expenses
Todd shares a home with Jim in one of the neighborhoods in New York City called Gramercy Park. Together with Parsons, they purchased their Manhattan penthouse in July 2011 for a whopping $1.822 million. After a year, he bought another nearby apartment worth $2.825 million.
In April 2019, Jim and Todd sold the 4,026 square foot Feliz property for $6.95 million. This Los Feliz property with 3.5 bathrooms and three bedrooms was put in the marketplace first in April 2018. It was given an asking price of $8.995 million. This was slashed down to $7.995 million before the sale was concluded. Their house in Los Feliz was sold for $6.95 million eventually.
Besides their expensive and lavish mansion, Todd Spiewak and Jim Parsons share an array of luxury cars including a Ford Mustang (base amount of $25,000) and Mercedes-Benz S-Class ($149,000). Evidently, Todd Spiewak leads an over-the-top lifestyle with his multi-millionaire spouse.
Above are a few things that you should know about Todd Spiwak. Refresh your mind about this top art director and film producer. From the many connections the star has, he is bound to continue producing and directing movies and television shows in the coming days.
Source: Legit