The waging war between aggrieved Magodo residents and the association for representing residents without their consent, in an agreement with Ikeja Electricity Distribution Company (IKEDC), to force them into paying double tariff for what is called premium power took a new turn as Femi Falana is set to sue IKEDC and MRA for misrepresentation of its client.
The content of the letter says:
"Our client is one of the prepaid meters consumer residents of Magodo Estate, Lagos. Our client pays electricity bills promptly and regularly without defaulting.
Our client drew our attention to the purported agreement to increase electricity tariff in Magodo Estate, between Magodo Residents Association (MRA) AND Ikeja electric currently making the news in the media.
Our client's position is that he was never consulted by the Magodo Residents Association (MRA) or any person or group for any electricity tariff agreement whatsoever. Neither did he instruct, discuss or commission the Magodo Residents Association (MRA) or any person or group of persons to enter into any electricity tariff agreement with Ikeja, on his behalf. Our client: further maintains that electricity bill, being a utility consumption is personal to him and if there is any agreement on it, it should be between him being the consumer and the electricity company directly and not through any third party of whatever guise."
Read the full letter in the photos below: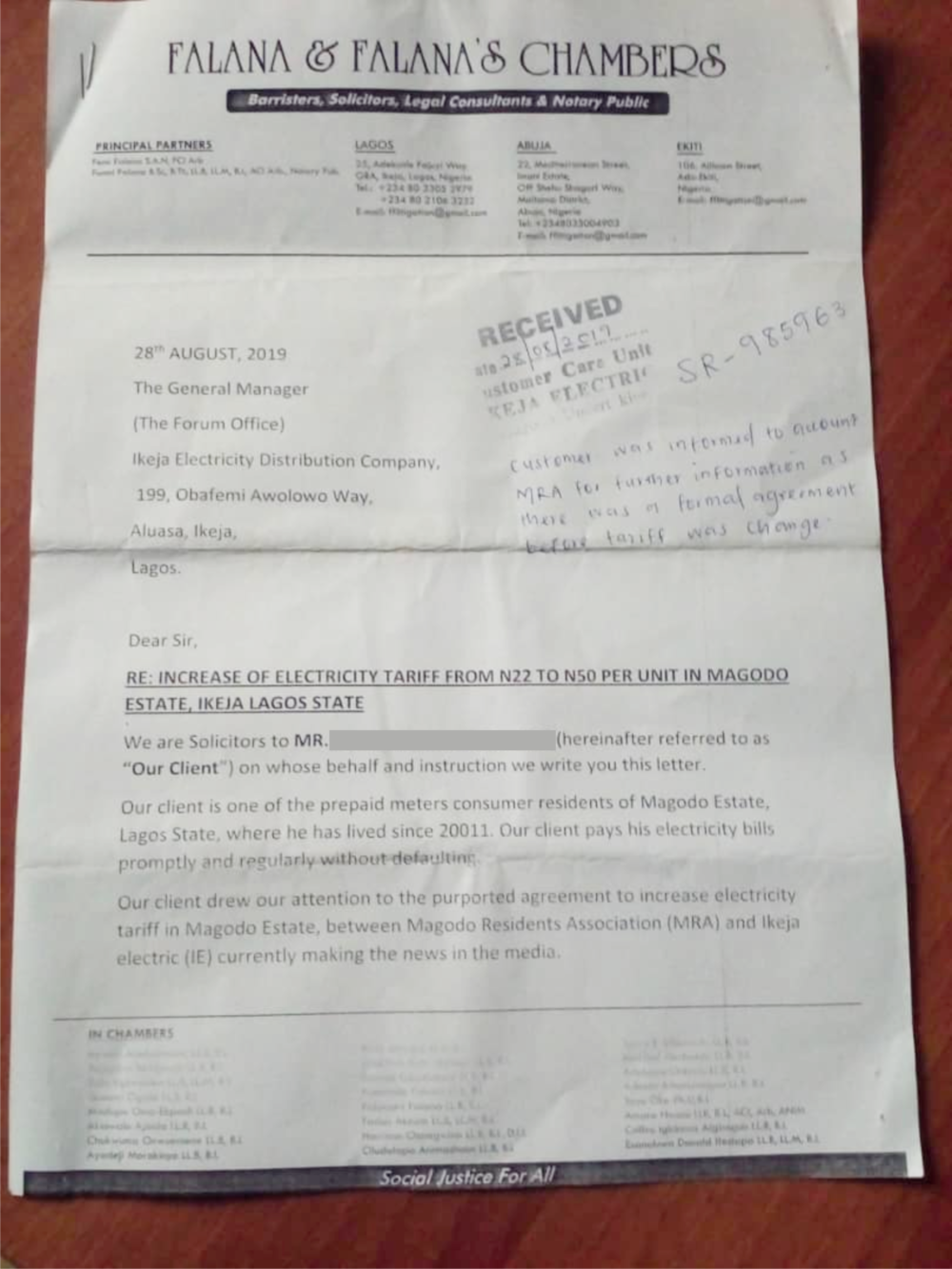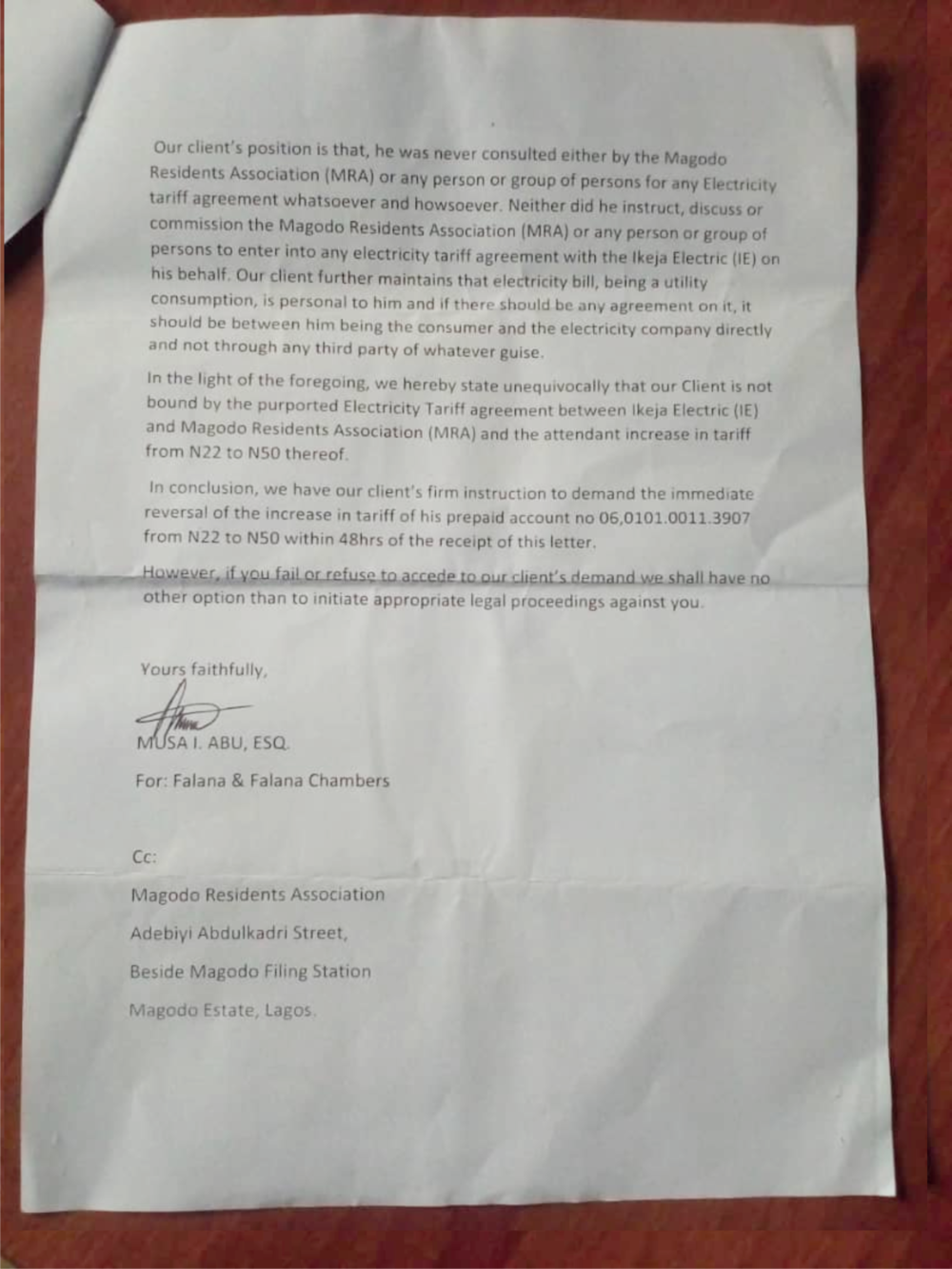 [Sponsored]