Shawn Mendes and Camila Cabello: Dating history (Updated 2020)
Shawn Mendes and Camila Cabello are great friends who have known each other for many years. With their blooming friendship, some of their fans believe that they are more than 'just friends.' Are Shawn Mendes and Camila Cabello together?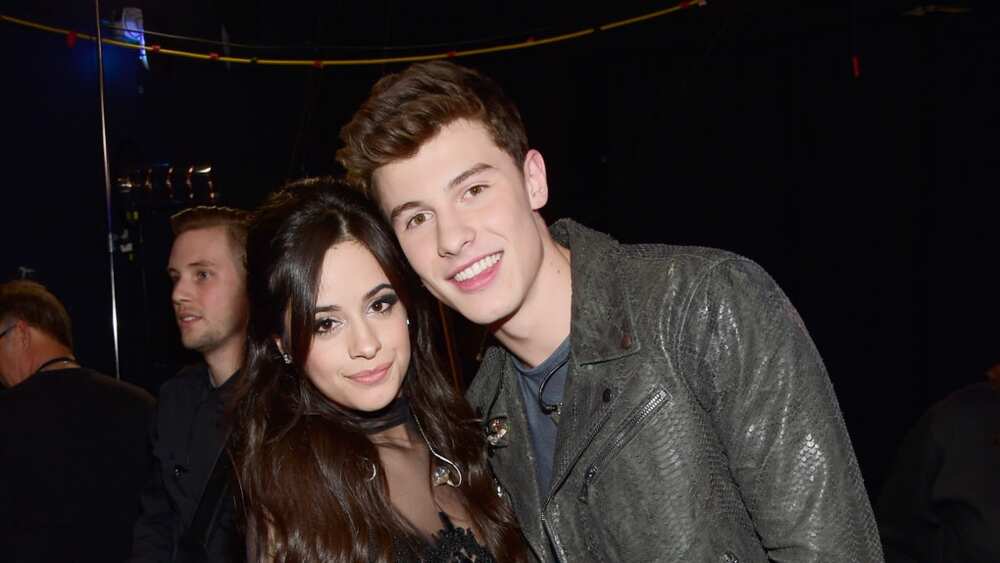 Who is Shawn Mendes dating? People who have seen Shawn and Camila in social and recreational places might be wondering whether they are dating or they are 'just friends.' Some of their fans believe that the duo could be sharing more than just friendship, after seeing them sharing steamy kisses, but are they dating? Is Camila Cabello single?
Shawn Mendes and Camila Cabello background
How old is Shawn Mendes? The pop singer was born on Aug 8, 1998, in Toronto, Canada. He is currently 21 years old. His parents are Manuel and Karen Mendes. The celebrity also has a younger sister called Aaliyah, who is an Instagram star. Shawn Mendes height is 6' 2" (188 cm).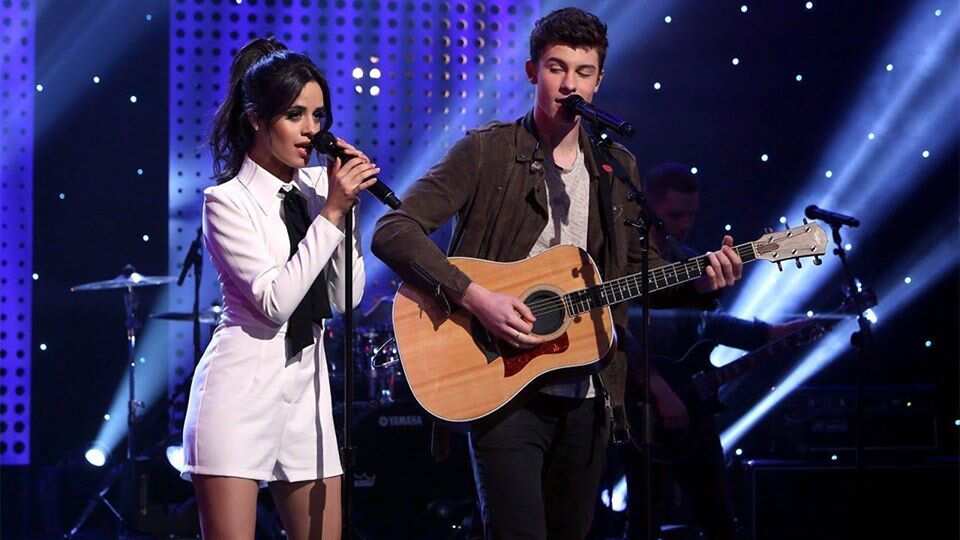 What is Camila Cabello age? She is a talented singer/actress born on Mar 3, 1997, in Havana, Cuba. The famous musician is a Cuban-Mexican immigrant who moved to the United States when she was six years old, so how old is Camila Cabello? She is currently 23.
Her mother is of Cuban origin, while her father hails from Mexico. She has a little sister called Sofi. Camila Cabello height is 5' 2" (1.57 m). Who is Camila Cabello dating?
Shawn Mendes and Camila Cabello love story
The two started dating after knowing each other for some time, but how did Camila Cabello and Shawn Mendes meet? Here is a timeline of how they first met and what transpired between them afterward.
Camila Cabello Shawn Mendes friendship timeline
Their friendship began back in 2014 when they met during Austin Mahone's summer tour. Shawn would practice playing the guitar most of the time, but the two had a great time interacting with each other. Her friendship with Shawn grew with time and even more public as they spent more time together.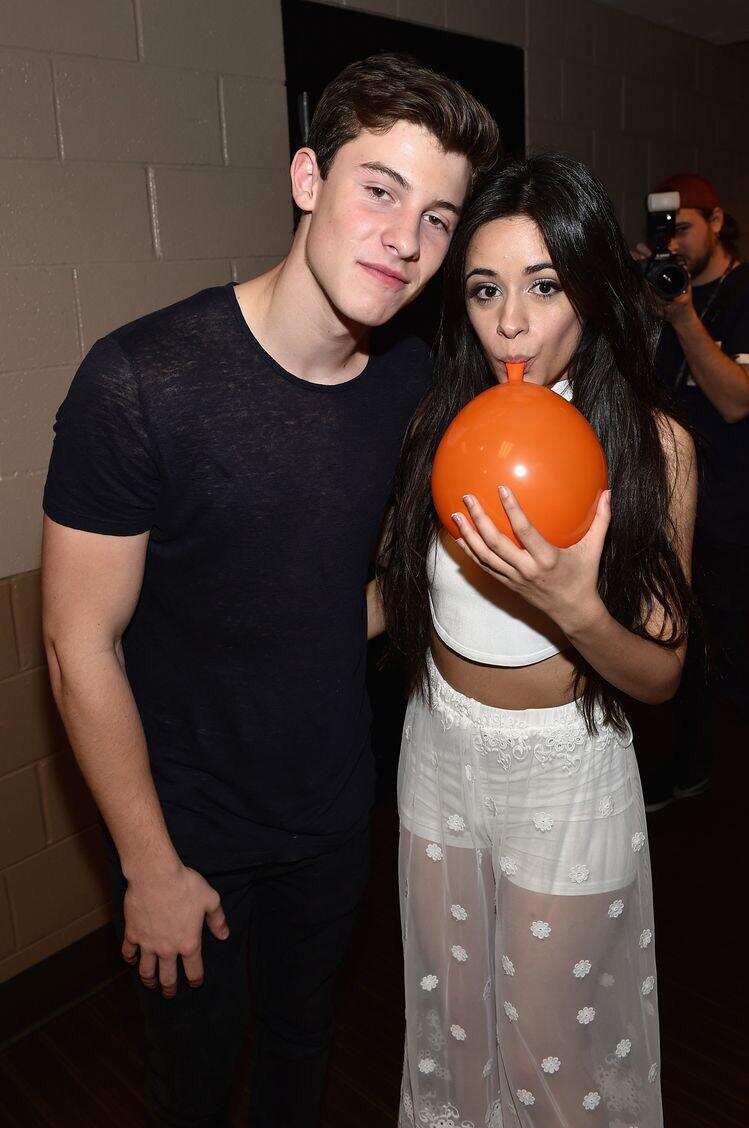 The two have also enjoyed some fun moments together. Shawn pranked the beautiful musician while posing for a photographer on the red carpet at MGM Grand in Las Vegas on Sept 19, 2015. Later that year, they wrote their first collaboration, I Know What You Did Last Summer, which has over 340 million views on YouTube.
Shawn also started teaching her how to play the guitar while she taught him how to speak Spanish.
The two celebrities reunited in 2019 with vigor and much love when the talented Cabello performed at the Grammys for the first time. Shawn posted a photo on Instagram to congratulate the gorgeous singer for her performance.
Later, they dropped Senorita, where they modeled a couple that had decided they would not be 'just friends.' Their play in the video and behind-the-scenes activities genuinely show that the two are more than friends.
The song has over 960 million views on YouTube. The two also spent great moments in New York City and Los Angeles, which further fueled speculations about their relationship.
Shawn Mendes Camila Cabello dating allegations
Why would people think that the two are more than friends? They have been spotted together in certain instances, including on July 4, 2019, where they held hands at night after attending Nobu's party in West Hollywood.
The duo also enjoyed some good time together in Montreal; as they held hands while strolling to a cafeteria. Their rehearsal for Senorita also fueled rumors about their romance after showcasing a sensational performance.
They also had a great time during their date at Miami beach. Moreover, they even shared a steamy kiss in the water.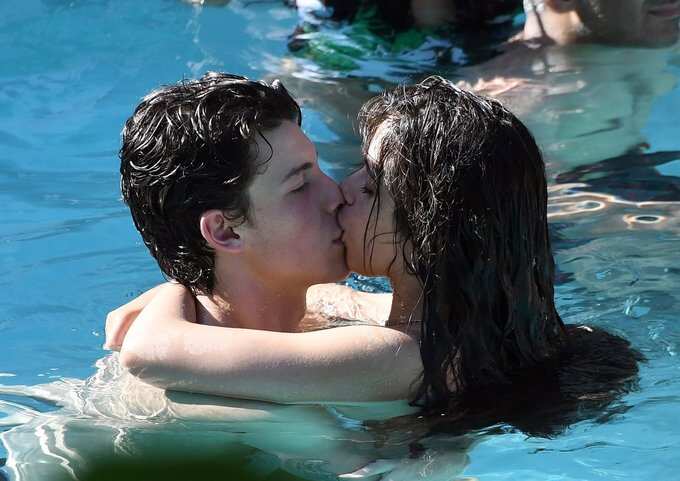 Camila Mendes birthday parties
On Shawn's 21st birthday. Camila wished her loved one a happy birthday on Instagram:
"Happy birthday to this magic human. I love you!!!!."
Camila attended Shawn's birthday party, and the two could not stop holding hands the entire time. At some point, Shawn grabbed Camila and kissed her as the crowd cheered. Others who attended the party included Shawn's parents, his little sister Aaliyah and best friends from his hometown of Pickering.
Shawn recently flew over 3,300 miles from Toronto to the UK to attend Cabello's birthday party held at Blackpool Tower, as she turned 23.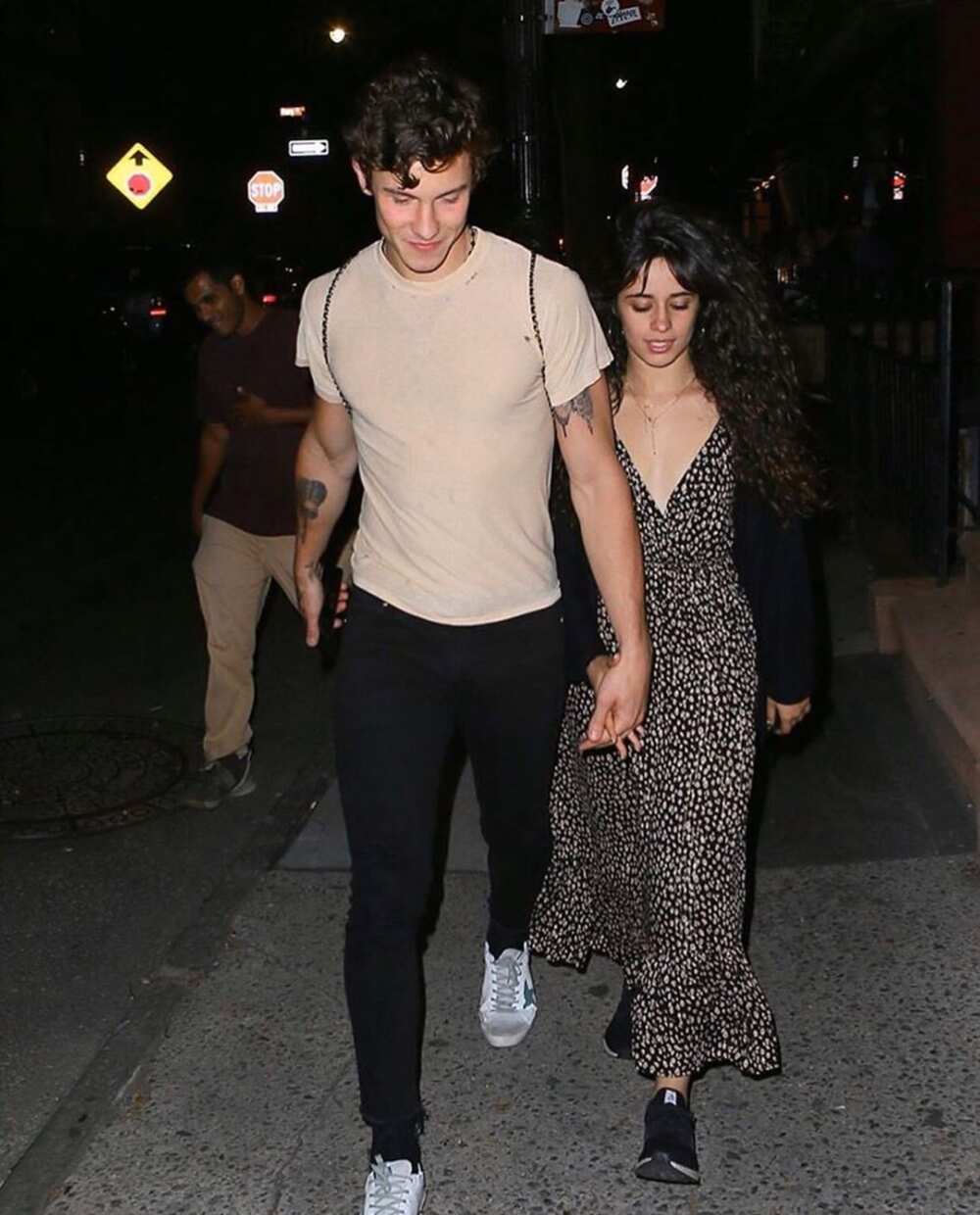 Camila Cabello on their romance
Cabello recently opened up about her relationship with Shawn, saying that being in love is not as easy as people think and that it is 'exhausting.' She made the comments during The Global Awards 2020 while revealing that her relationship with Shawn was not as simple as it looks.
The two singers have not created new music together for quite some time, something that has raised questions about their romance. Camila mentioned that they 'can't even go to the studio.'
Past relationships
Shawn has been doing great in the music industry, but what about his love life? Before dating Cabello, he got linked to a few other ladies. Back in 2013, he tweeted to YouTuber Andrea Russett, asking her to be his girlfriend. Andrea did not respond then, but she did some years later, in 2019.
In October 2017, he got linked with model Hailey Baldwin. Although the duo did not confirm their relationship in public, they were seen together on numerous occasions.
In an interview in 2019, Hailey revealed she was single after dating the handsome singer for nearly two years. The former Shawn Mendes girlfriend went on to tie the knot with pop sensation Justin Bieber on Sept 30, 2019, in South Carolina.
Camila, on the other hand, has been very candid with her private life, including her love life. She dated American singer Austin Mahone for nearly a year before they separated in November 2014. The gorgeous singer also reportedly dated Michael Clifford in 2015, but they never revealed if they dated or not.
She was also previously linked to Louis Tomlinson and Jacob Whitesides, but none of them confirmed the relationship. Cabello also dated Matthew Hussey, but the two kept their relationship private. They reportedly parted ways in early 2019.
Shawn Mendes and Camila Cabello were close friends for a long time before they started dating. The star's relationship has had exciting and refreshing moments.
Source: Legit.ng