Recently, the rising musicians Magnito and Larry Gaga surprised us with a new release, which features a meaningful topic of domestic violence. From the first notes, you will love this catchy track. It is also obvious what important message the song carries, and hopefully, it can make some of the fans think about the issue of aggressive treatment in relationships. Listen to Magnito, Larry Gaga - Domestic Violence and let us know what you think about it.
Some of the latest songs by famous musicians feature global problems that everyone has to be aware of. This is the case with Magnito and Larry Gaga, who decided to remind everyone of the domestic violence issue. This problem is very prominent in many countries, including Nigeria, and some celebrities are raising awareness of it among their fans. In every case, superstars condemn the actions of those people who lay hands on their significant other and cause them pain.
Magnito, Larry Gaga - Domestic Violence description
Released: July 23, 2019
Format: mp3
Genre: Rap, afrobeat
Length: 1:17 min
Label: Tension Gang/FMD
The fresh record by Magnito and Larry Gaga portrays the whole seriousness of abusive relationships between people. Even though the song lasts a little over a minute, this is enough time for the musicians to explore the topic and pass on the message. In their brand new track, they discuss men who beat up their wives and girlfriends and turn them into their slaves. The singers reach out to their fans, asking them not to treat their significant others as punching bags, and to tolerate their partner's imperfections maturely. The cover of the track portrays a woman who is bleeding from her nose and has bruises on her face, symbolising the victim of domestic abuse.
In addition to its serious topic, the song is also very catchy and can quickly settle in many people's hearts. Without a doubt, it is going to become the favourite song of many people.
READ ALSO: Magnito x Falz – If To Say I Be Girl Ehn: audio, lyrics, reactions
Magnito, Larry Gaga - Domestic Violence reviews and comments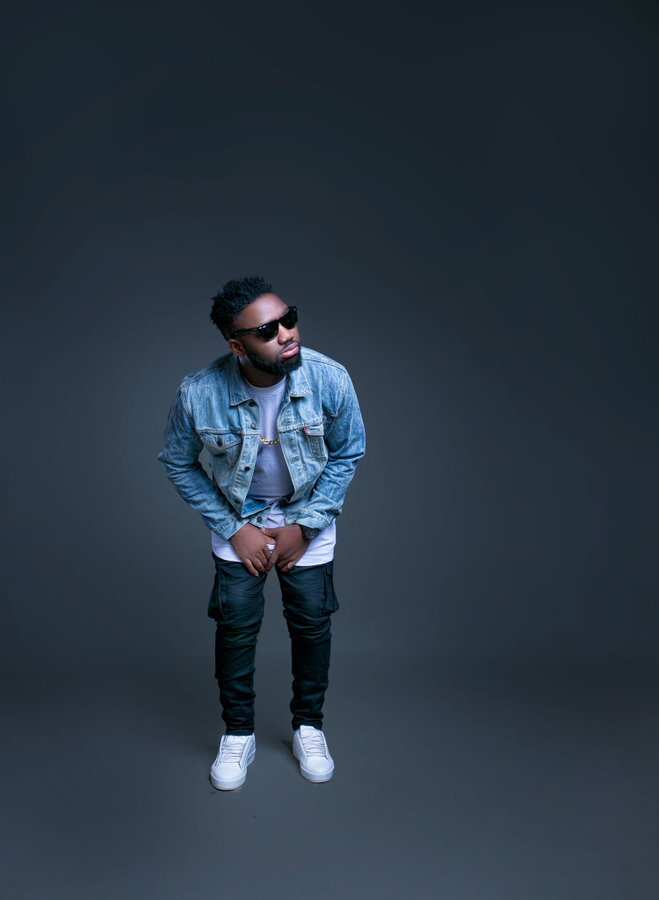 People's reactions to the new banger, which depicts the real-life issue of unhealthy family relationships, were mostly positive. A lot of fans are praising the musicians for portraying the problematic area that is often overlooked, and are thankful to them for bringing it up. They were happy to see him stand up for women who are being abused, even though some people pointed out that men can also be subjected to mistreatment from their partner. Here are some of the chosen reactions from YouTube commentators, who did not hesitate to leave their feedback for the singers:
Yahuza Abdul Nasir: Talented and creative. We love u magnito ❤️❤️
BLUE C: Yo!! It's about time We all give Magnito his due!! He be killing this sh** for like forever now!! Madt flow!! More blessings!
King Magiq Ojukwu: Magnito always Representing.... This Is beautiful sir.
Rocky Agbese: Message on point. Flows on point. Wo, Mr Magnito you are too much!
Biijay Flexxie: Mad respect for this guy
Kla Wilson: Sure bro magnito respect the ladies
abdul aziz abdul rahman: What makes me love you is the three languages you combine in your songs especially Hausa. I'm from Ghana though and we speak hausa here too
Mr West: Nice flow. Good vibes
Asquarefunny Spark: Magnito is good at what he does
Magnito, Larry Gaga - Domestic Violence download
This track can be listened to, downloaded, and streamed at many various platforms. Some of them are:
Magnito, Larry Gaga - Domestic Violence on Apple Music
Magnito, Larry Gaga - Domestic Violence on SoundCloud
Magnito, Larry Gaga - Domestic Violence on Spotify
Magnito, Larry Gaga - Domestic Violence on Boomplay
You can watch the official video on YouTube and leave comments under it. Let the musicians know whether you liked the song or want something to be improved!
The singers always work hard to provide the best music to their faithful admirers. Check out the new single by Magnito, Larry Gaga - Domestic Violence and voice your opinions in the comments below!
READ ALSO: Oladips - Maybe: audio, lyrics, reactions