Thanks to his charismatic personality and immense acting talent, Will Smith is one of the most popular celebrities around the globe. People enjoy not only watching his movies but also following his personal life and eagerly anticipating his appearances at award ceremonies with his family. What is Will Smith net worth after years of his hard work in the industry, and what are some interesting facts about his wife and children?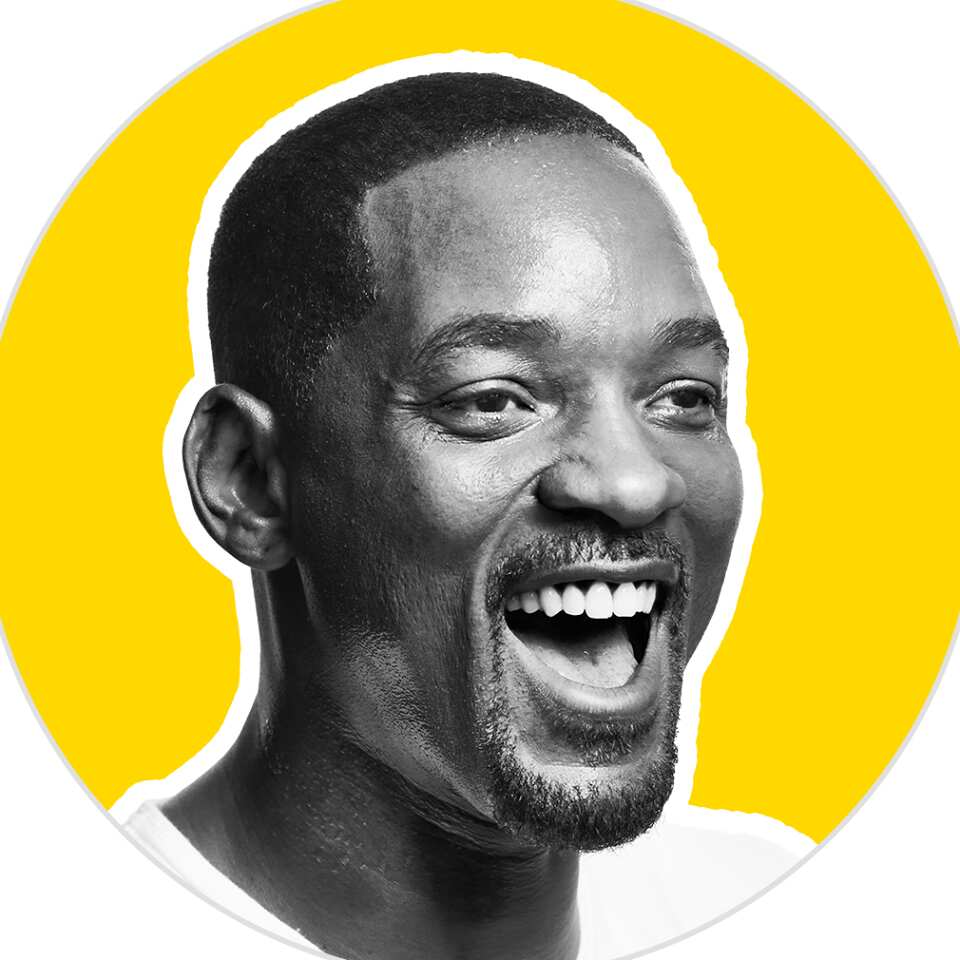 Will Smith has a lot of talents, from music to acting, and somehow, this man succeeds in everything he does. His career began by becoming a successful rapper under the name "The Fresh Prince". Eventually, he appeared on the show titled "The Fresh Prince of Bel-Air", which was a massive hit among viewers and ran for a total of six seasons. Inspired by all his successes, Will Smith decided to move on to more significant projects and became an A-list Hollywood star. Today, he is one of the most paid and famous actors in the world of cinematography.
Behind all the fame, Will is a humble family man, and every fan will appreciate learning new things about his net worth, filmography, house, wife and children!
Will Smith profile summary
Full name: Willard Carroll Smith Jr.
Birthday: September 25, 1968
Age: 50 years old
Height: 6 feet 2 inches (188 cm)
Nationality: American
Parents: Willard Carroll Smith Sr. and Caroline (Bright) Smith
Siblings: Pamela, Harry and Ellen Smith
Ex-wife: Sheree Zampino (m. 1992 - d. 1995)
Wife: Jada Pinkett Smith (m. 1997)
Children: Trey Smith (with Sheree), Jaden Smith and Willow Smith (with Jada)
Will Smith biography: how did he become so famous?
The celebrity was born on September 25, 1968. His place of birth was Philadelphia, Pennsylvania. Will's parents, Willard Carroll Smith Sr. and Caroline Bright, were a U.S. Air Force veteran and a school board administrator respectively. The actor has three siblings: Pamela, the older sister, and the twins Harry and Ellen, who are younger than him. Will was raised in the Baptist faith. His parents went their separate ways when he was 13 years old, but their official divorce took place around 2000.
Will Smith went to Overbrook High School. He dreamed of becoming a rapper, so he did not have intentions of attending college. His dream came true when he created a duo with his friend Jeffrey Townes. They started performing as DJ Jazzy Jeff & The Fresh Prince. Together, they released five albums: from "Rock the House" in 1986 to "Code Red" in 1993. Their two rap performances, "Parents Just Don't Understand", and "Summertime" won the prestigious Grammy awards, among a lot of other acknowledgement and recognition. The most identifiable thing about Will's rapping style is its way of storytelling about teenage issues in an entertaining and safe manner.
The rapper went on to pursue his solo career, and around that time, he decided to take on a new challenge — acting. As a solo performer, he also reached tremendous successes, releasing four albums and winning two more Grammy awards for "Men in Black" and "Gettin' Jiggy Wit It" performances. The TV show "The Fresh Prince of Bel-Air", where he starred in the leading role from 1990 to 1996, boosted his popularity even more and made him an unforgettable actor who could easily land any significant role in Hollywood.
With time, the actor decided to move on and try to win over major Hollywood producers. Since the beginning of his career, he has starred in multiple productions, and fans always eagerly anticipate his next appearance on screen.
Will Smith filmography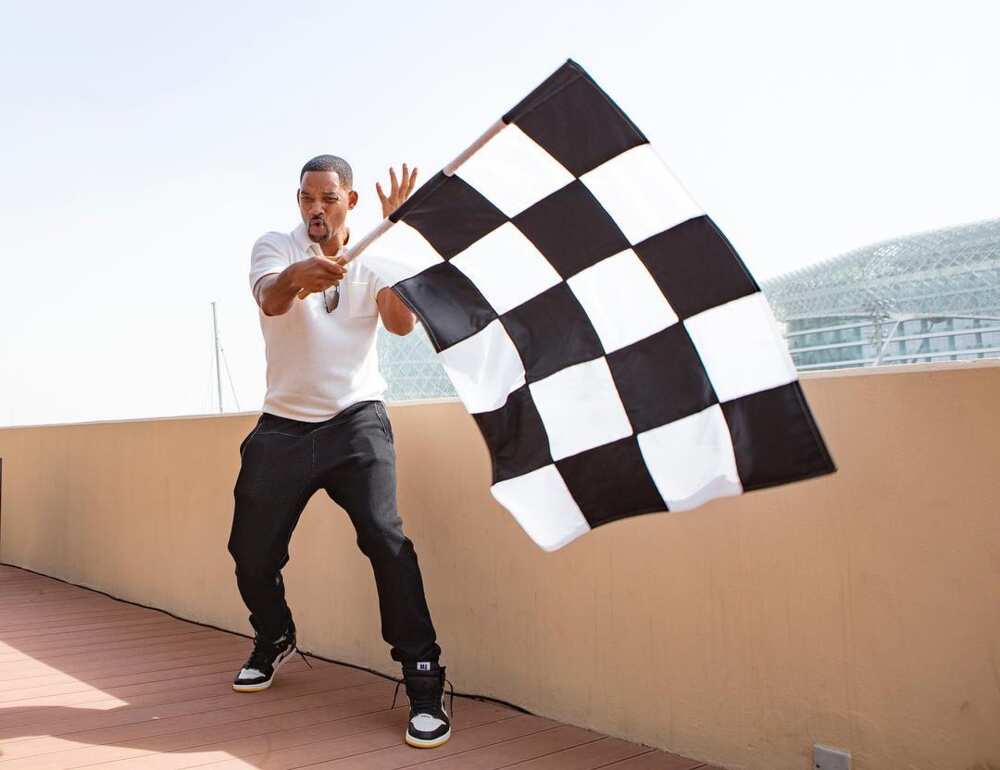 This actor has appeared in iconic movies which made him famous. His breakout role is considered to be "Six Degrees of Separation", the 1993 comedy drama about the real-life story of David Hampton who was a con man. In this movie, Will had to portray con man named Paul, and the role was completely different from his usual goofy attitude.
One of his most famous works is "Men In Black", a sci-fi action movie which is known for its witty dialogue and impressive performances by Will Smith and his co-stars. This film has become the second-highest grossing movie of 1997, only losing to "Titanic".
The 2001 movie "Ali" demonstrates the life of the legendary boxer Muhammad Ali and his hardships in life. The Hollywood star perfectly portrayed the boxer and got nominated for the Academy Award for his outstanding acting.
Will Smith gathered praise and nominations for his 2006 role of the entrepreneur Chris Gardner, who had to spend a year being homeless, in "The Pursuit of Happyness". Another exciting thing about this production is Will co-starring with his son, Jaden Smith.
2007 was a successful year for Will as he played the central role in "I Am Legend", one of the most commercially successful films of the year. The movie was based on the story of a man who was left alone on the planet after a deadly virus wipes out humankind and he has to find the cure. Inspired by the success, the actor starred in another high-grossing movie next year — the superhero flick "Hancock".
Smith proved once again that he could play both funny and serious roles in the drama "Concussion", which tells the story of Dr Bennett Omalu and his research about CTE brain degeneration, that was attempted to be suppressed by NFL. The star got a nomination for a Golden Globe, and critics praised his Nigerian accent and ability to act rather shy than charming.
The latest memorable work of the actor is the live-action remake of the classic Disney movie "Aladdin". Will Smith plays the charismatic Genie in this production, and apart from acting, he also recorded a few songs for the soundtrack. Fans and critics noted his ability not only to preserve the charm of the original Genie but also make him his own character.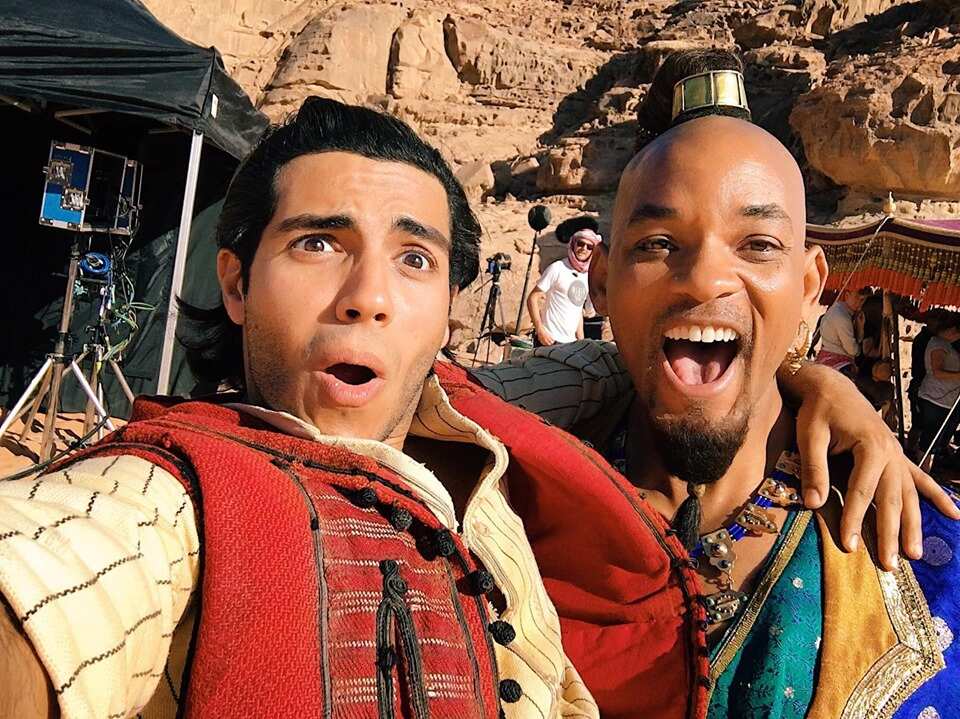 These were some of the most notable works of Will Smith, but below you can view the full filmography of this fascinating actor, including his upcoming projects:
Where the Day Takes You (1992)
Made in America (1993)
Six Degrees of Separation (1993)
Bad Boys (1995)
Independence Day (1996)
Men in Black (1997)
Enemy of the State (1998)
Wild Wild West (1999)
The Legend of Bagger Vance (2000)
Ali (2001)
Men in Black II (2002)
Bad Boys II (2003)
I, Robot (2004)
Shark Tale (2004)
Hitch (2005)
The Pursuit of Happyness (2006)
I Am Legend (2007)
Hancock (2008)
Seven Pounds (2008)
Men in Black 3 (2012)
After Earth (2013)
Winter's Tale (2014)
Focus (2015)
Concussion (2015)
Suicide Squad (2016)
Collateral Beauty (2016)
Bright (2017)
Student of the Year 2 (2019)
Aladdin (2019)
Gemini Man (2019)
Spies in Disguise (2019)
Bad Boys for Life (2020)
READ ALSO: Brie Larson bio: net worth, age, is she married?
Will Smith house
The rich and successful actor resides with his family in the star-studded neighbourhood of Calabasas, Los Angeles. The luxurious mansion is estimated to be worth $42 million. The home was built in 2010, and it includes impressive facilities for the family, such as basketball, tennis and volleyball courts, and an outdoor pool. It also contains a whole lot of bedrooms, pool room, a lounge for meditation, personal home theatre and a recording studio.
Sometimes, the Smith family gives insight into their house. For instance, last Christmas they shared a lot of pictures at home. It looks like the interior is quite cosy.
How much is Will Smith worth?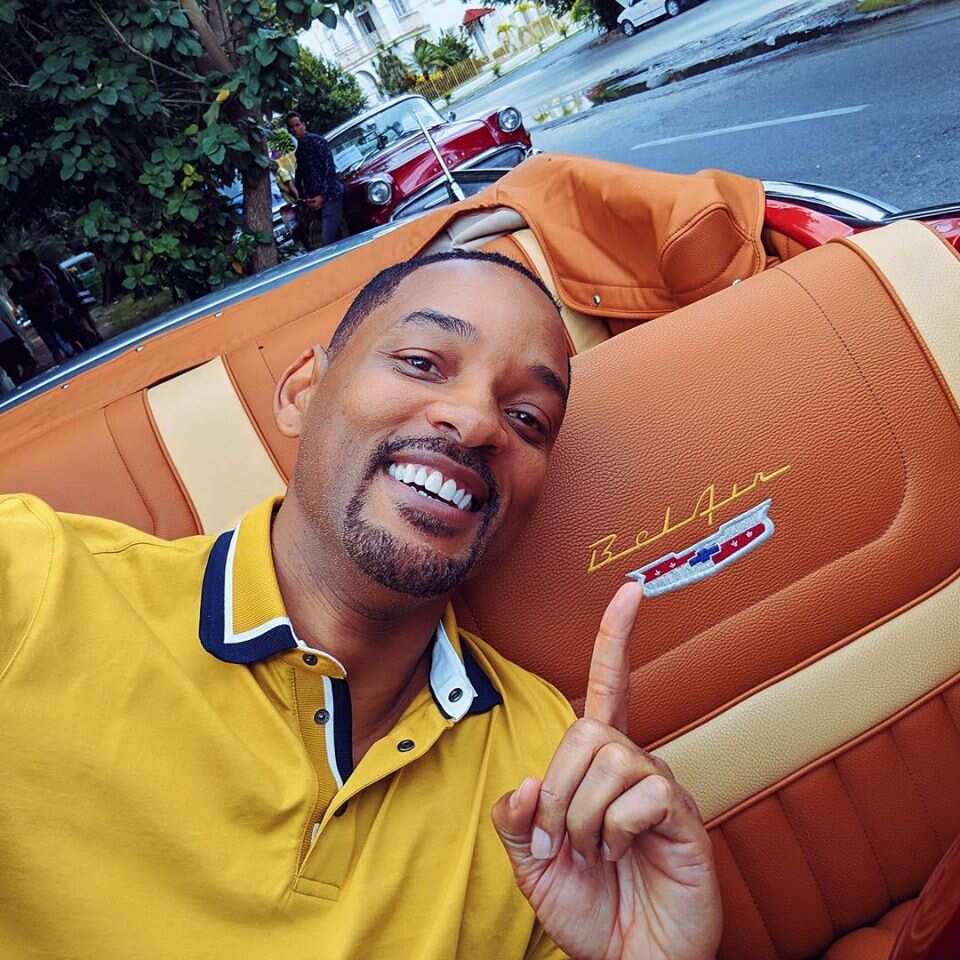 Will Smith net worth 2019 is estimated to be $300 million (as reported by wealthygorilla.com). However, celebritynetworth.com source reports that his net worth is currently $350 million.
Will Smith wife
Currently, Will is married to his second wife, Jada Pinkett Smith. His first wife, Sheree Zampino, was with him for three years from 1992 to 1995, and they have a son named Trey. However, things did not work out between the two.
On December 31, 1997, Will married Jada Pinkett, who he met during the shooting of "The Fresh Prince of Bel-Air". She ended up not getting the role of his screen girlfriend, but they quickly formed a friendship and started dating. In their marriage, they have two children: Jaden and Willow.
Nowadays, Will and Jada are one of the most famous and influential couples in Hollywood, and they are widely considered to be couple goals. They have been together for 21 years and counting, and their marriage only grows stronger with every year.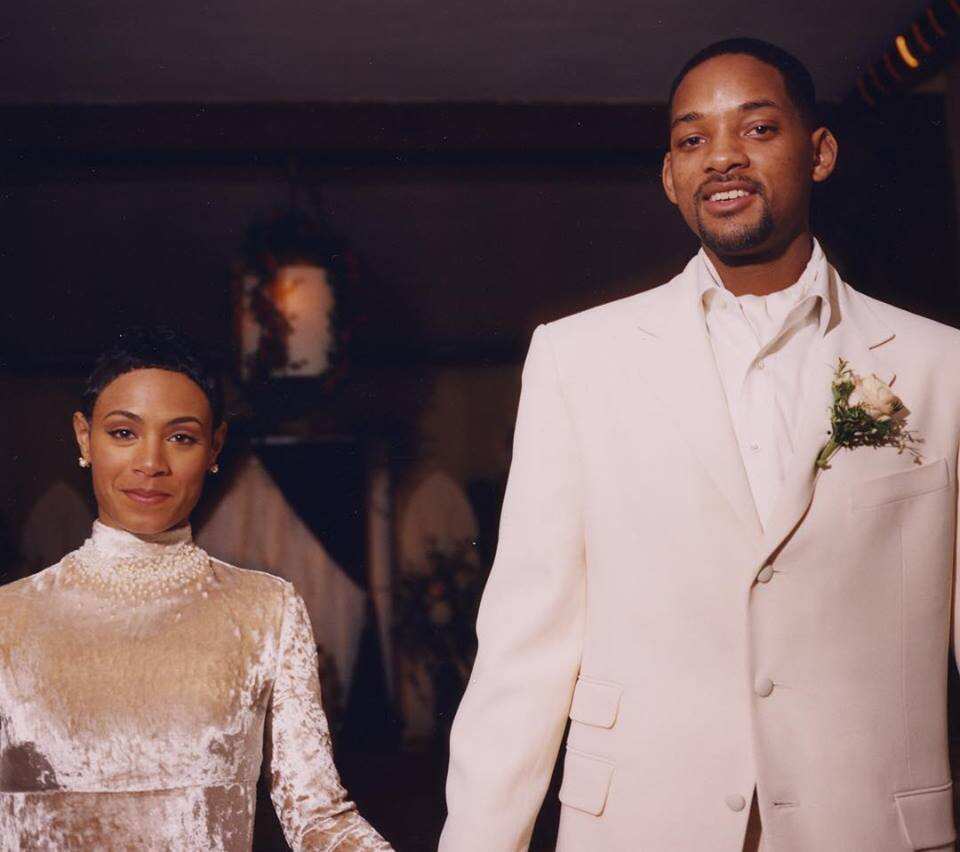 Jada is also an actress, and her filmography is very impressive. She became famous as a star on the TV series "A Different World", where she acted from 1991 to 1993. The breakthrough role for her was in "The Nutty Professor", where her co-star was Eddie Murphy. Since then, she has been featured in more than twenty movie and television productions. Like her husband, she has a music career: she is the founder of the metal band "Wicked Wisdom", where she sings and writes songs. She has also written a book for children "Girls Hold Up This World".
Despite being constantly in the limelight and exposed to all kinds of gossips, Will and Jada are in a happy and healthy relationship. Even though there were a lot of rumours over the years about their separation, they remain together and even call each other "life partners", indicating that they are going to be together for life.
Will Smith children
The oldest child of Will with his first wife Sheree was born in November 1992. His full name is Willard Carroll Smith III, but his family shortly calls him Trey. He works as a DJ, even though he appears in the spotlight less than his younger siblings.
With Jada, Will has two children: Jaden Christopher Syre Smith (1998) and Willow Camille Reign Smith (2000). Both kids have been used to the limelight since a young age, as they appeared in movies alongside their father. Jaden acted with Will in "The Pursuit of Happyness" and "After Earth", while his sister Willow played the role of his daughter in "I Am Legend".
Jaden's prominent roles were also in "The Day the Earth Stood Still" and "The Karate Kid". Today, he focuses more on music than acting, but sometimes he also appears in Netflix productions. Willow mostly pursues a career in music. Her biggest hit was "Whip My Hair", which reached number 11 in the Billboard Hot 100 chart and had a video that gathered a few nominations.
Today, all of Will Smith's children are already grown, and their famous father is letting them build their own future.
Will Smith net worth is impressive because over the years of hard work and effort, he gave his fans plenty of good movies and songs.
READ ALSO: Ben Affleck bio: age, height, tattoo, who is he married to?