Jason Mantzoukas bio: age, wife, height, net worth, podcast
You may either know him as Rafi or Nuclear Nadal of the FX Comedy series, The League or The Dictator respectively. Whichever the case, Jason Mantzoukas has made a mark in all the roles he has played. As a producer, writer, co-host, and actor, his passion for success has enabled him to rise in fame day after day and bag more fans.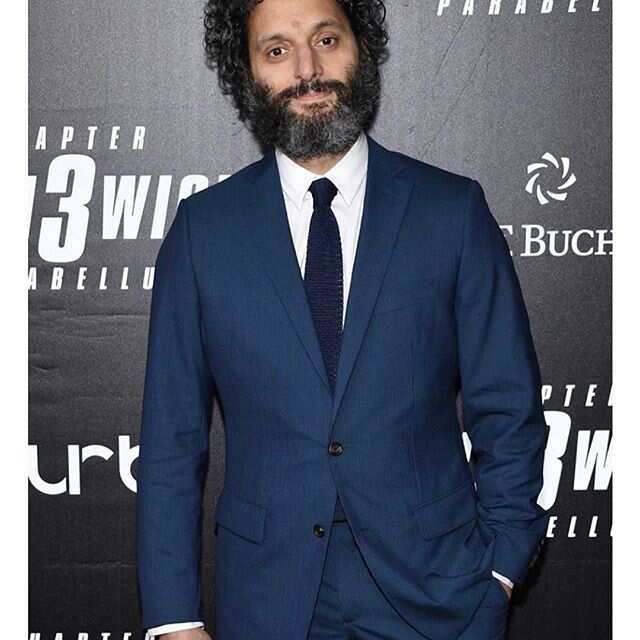 Jason is an American comedic actor, known majorly for the roles mentioned above. He has been immensely involved in films, for example, 'They Came Together,' 'Sleeping with Other People' and 'Conception'. Additionally, he has had recurring roles on three television shows created by Michael Schur. They include: 'Brooklyn Nine-Nine,' 'The Good Place' and 'Parks and Recreation'. Finally, he co-hosts the popular film podcast, 'How Did This Get Made' together with June Diane Raphael and Paul Scheer.
Jason Mantzoukas height, age, and profile summary
Date of birth: 18th December 1972
Age: 46 years
Star sign: Sagittarius
Place of birth: Nahant, Massachusetts, United States
Nationality: American
Ethnicity: Greek descent
Profession: Actor, comedian, screenwriter, and television producer
Height: 5' 10" (178 cm)
Hair colour: Black
Eye colour: Black
READ ALSO: Zahra Elise bio: age, height, race and hot pictures
Jason Mantzoukas biography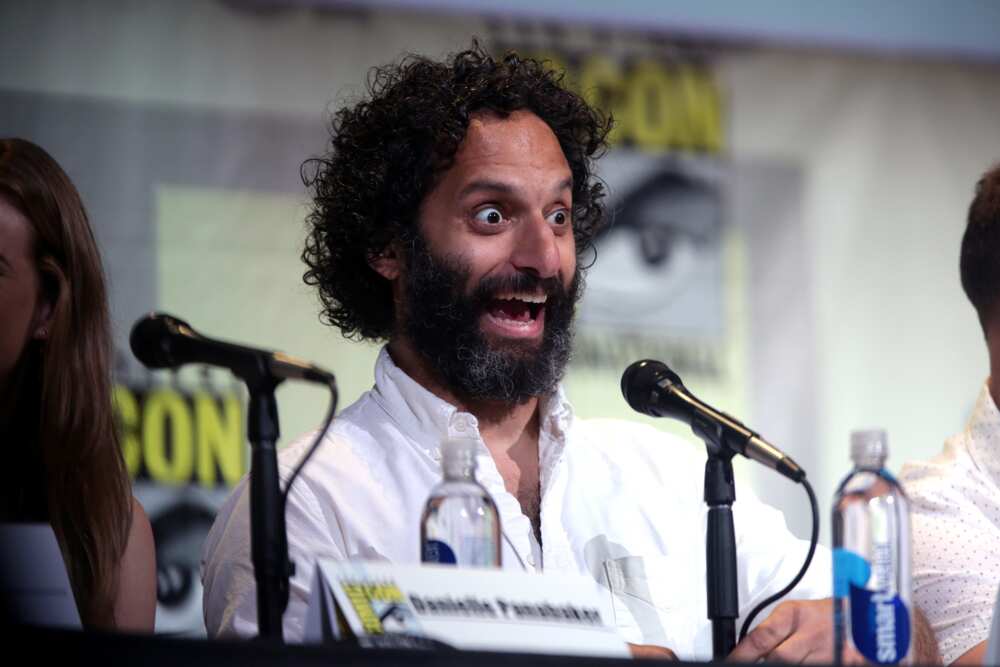 He was born on 18th December 1972 in Nahant, Massachusetts in the United States. He is the son of Cynthia Maourasous and William Mantzoukas. For those who know him, you will agree with me that he appears to be of Arabic and Hispanic descent. However, the actor has come out to say that he is 100% Greek.
Education and early life
Mantzoukas' passion for acting and comedy manifested early in his life. At Swampscott High School, he turned out to be an accomplished drummer anchoring a band with the name Slygoul. He furthered his education at Middlebury College in Middlebury, Vermont. While in college, he began performing improvisational comedy. After college, he studied music.
Jason Mantzoukas movies and career
Jason's career has not been a walk in the park. He kicked off his acting career while still in college where he performed improvisational comedy. After college, he moved to New York where he began performing regularly at the Upright Citizen Brigade Theatre (UCBT). He was a member of one of the earliest UCBT's house teams, 'Mother'.
Regardless of his growing popularity, he continues to teach and perform at UCBT in Los Angeles. Furthermore, he has continued to perform in the weekly show 'Soundtrack', an improvised show based on iPod playlists.
He has appeared in a number of movies. Some of which are 'Baby Mama', 'The Dictator', 'I Hate Valentine's Day', 'Eagle Wing' in the 'Gigolo House' and 'The League'. Subsequently, the artist has made guest appearances in comedy programs among them are 'The Parks and Recreation', 'The Good Place', 'Kroll Show', 'Enlightened', 'Broad City', 'Modern Family', 'The Life & Times of Tim' and 'Brooklyn Nine-Nine'.
For a number of years, he performed alongside, comedian El Herbstman as comedy duo 'The Mantzoukas brothers" and come 2006, Time Out New York magazine named them as 'Best Improv Duo'.
Other than acting, Mantzoukas has also been involved in co-writing and co-hosting of a popular film podcast. He co-wrote 'Ride Along' and has as well served as a consulting writer and producer on comedy programs 'Portiandia' and 'Children's Hospital'.
The year 2018 saw him replace T.J. Miller as the voice of Mr. Mucus for the Mucinex commercials and in 2019, he played Tick Tock Man in John Wick : Chapter 3 - Parabellum
A look at the actor's filmography depicts him as a talent and hardworking person.
READ ALSO: Streamer Brittany Venti bio: age, real name, boyfriend, arrest
Jason Mantzoukas podcast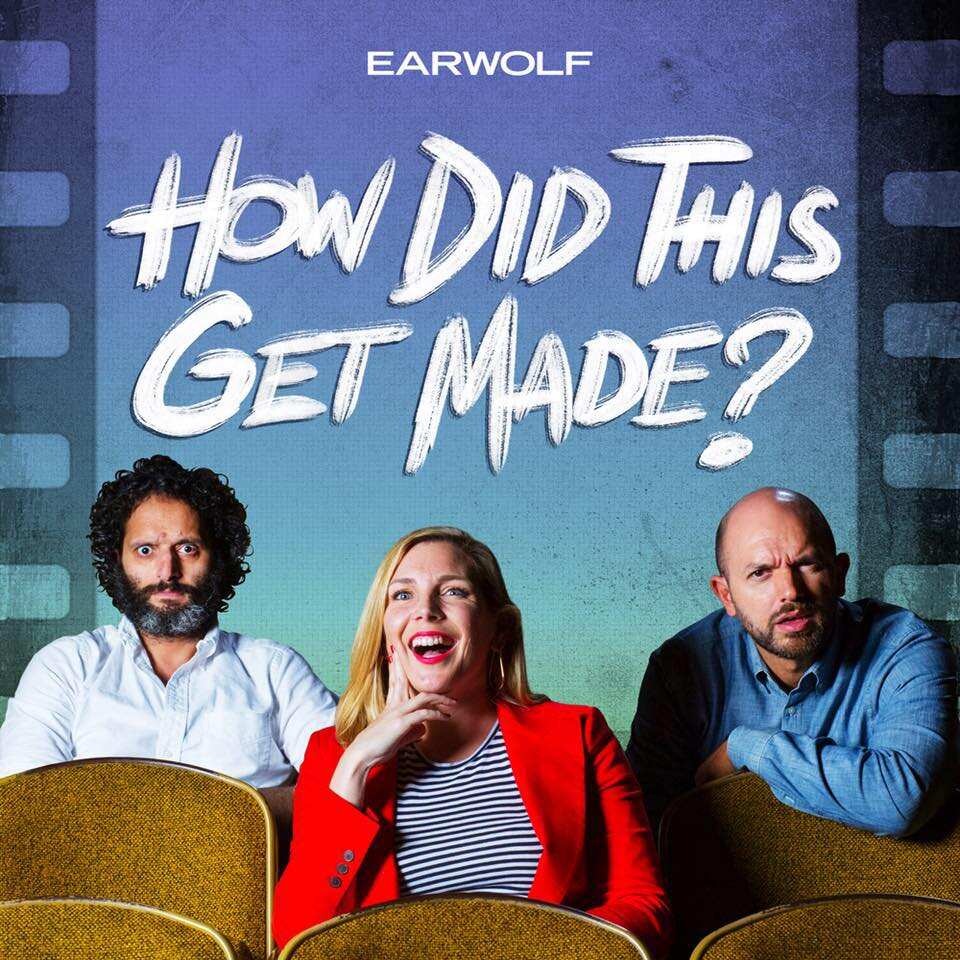 Alongside Jane Diane Raphael and Paul Scheer, he co-hosts Earwolf podcast 'How Did This Get Made,' which is quite popular.
Personal life
Despite his success in the mentioned roles, Mantzoukas life on and outside the stage has left many puzzled. Factoring Jason Mantzoukas age, perhaps the fan could be curious to know more about his family and social life.
Jason Mantzoukas wife and girlfriend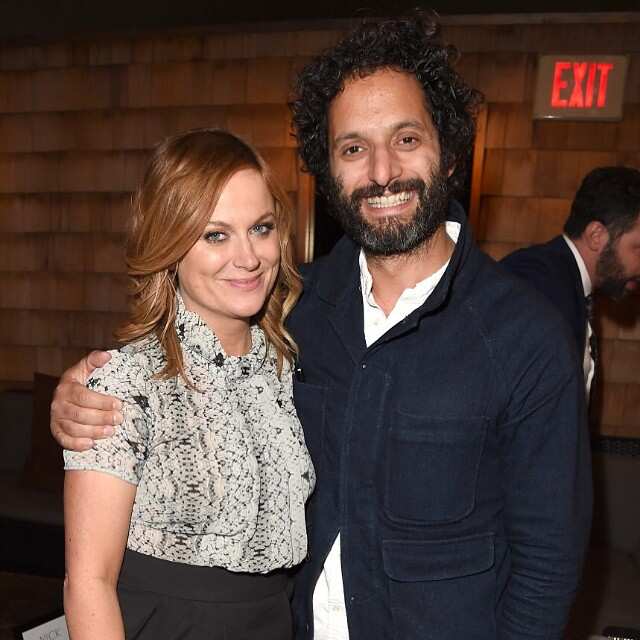 Perhaps owing to his role in 'Baby Mama' where he acts as a gay couple, the issue of his sexual orientation must be on someone's mind. Well, unfortunately, as at now, his personal life has by design remained a mystery. I say this because he has simply kept his life private not to arouse curiosity and thus focus on his career. However, other than the mere mention of the previous Jason Mantzoukas girlfriend as Connie Britton according to some sources online, nothing substantial has come up concerning his recent relationship and love affairs.
Health problem
It is worth noting that the artist is allergic to eggs. At one point while on the stage set of 'The League' he was rushed to the hospital due to an undisclosed egg white parfait he ate.
Jason Mantzoukas net worth
With his ever ascending trend in fame, his net worth has also attracted interest among his fans. The comedian's net worth is estimated at $2 million. Much of his wealth has been achieved through his active involvement in acting, writing and co-hosting roles.
Awards and nominations
According to Jason Mantzoukas IMDb, the artist has won 3 awards plus 3 nominations for awards. The awards constitute BTVA Special/DVD Voice (Acting Award), BTVA People's choice (Voice Acting Award) and Improvisation News New York (INNY) Award.
He has also received nominations for the following awards: Online Film & Television Association (OFTA) in 2013 and 2016 for the best guest actor in comedy series Brooklyn Nine-Nine and The Good Place respectively.
Lastly, Jason Mantzoukas involvement in acting, writing and co-hosting can never go unmentioned. His revered talent has hitherto earned him respect and a long queue of fans and followers. Consequently, his wealth has multiplied greatly placing him in a good position and thus living an admirable life. It goes without saying that his personality has manifested him as one who is hardworking and committed to his course.
READ ALSO: Billie Eilish bio: age, family, songs, style, boyfriend
Source: Legit.ng