When it comes to the NBA, one of the most proficient players is James Harden. He is one of the most successful and professional American basketball players. JHard, as he is commonly known, is famous for his 3 point score which makes him a prolific shooter.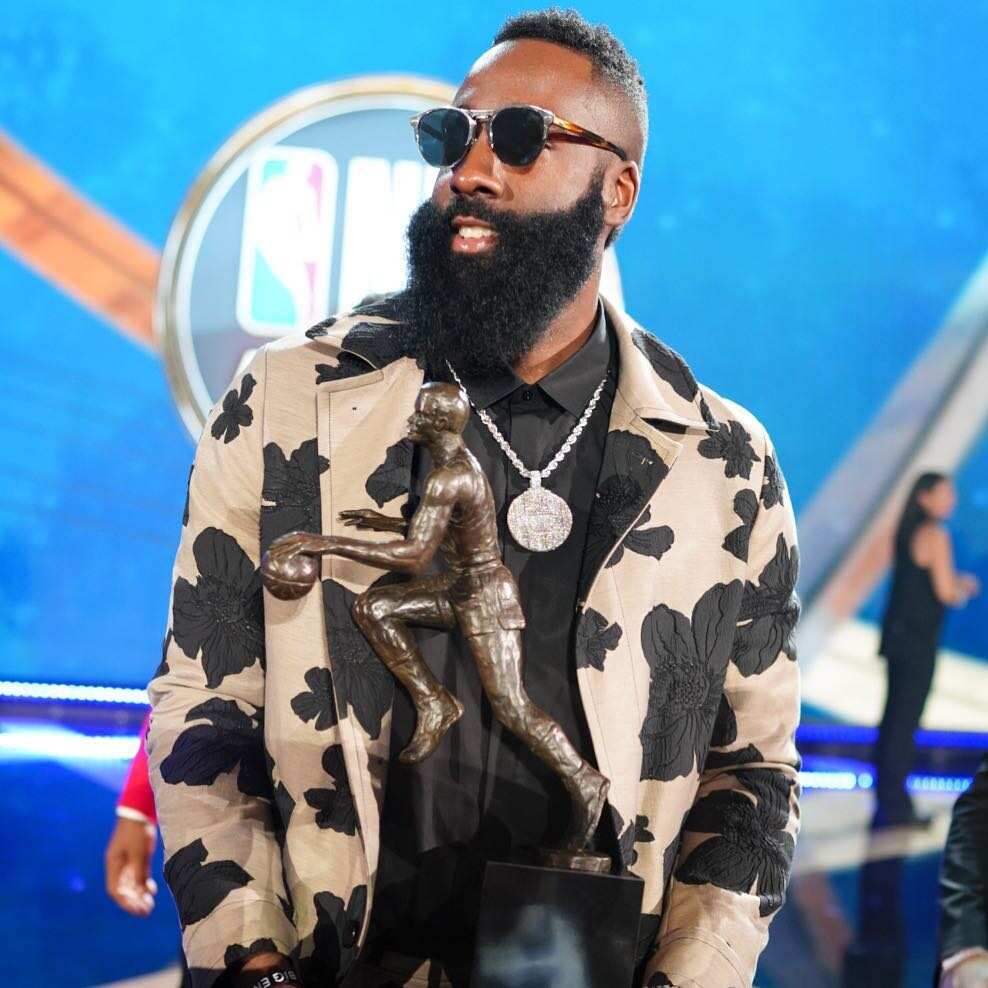 One of the most stunning NBA superstars is James Harden. He is a great player of the Rockets and is believed to have a very high net worth.
James Harden profile summary
Full name: James Edward Harden, Jr.
Nickname: JHard
Date of birth: August 26, 1989
Age: 29 years
Birth town: Los Angeles, California
High school: Artesia High School in Lakewood, California
University: Arizona University
Profession: Professional basketball player
Team: Houston Rockets
Position: Point guard and shooting guard
Nationality: American
Net worth: $145 million
Salary: $40 million annually
Height: 6' 5" (1.96 m)
Weight: 99kg
James Harden bio
James Edward Harden Jr. is the youngest of three children. He was born in Los Angeles, California. He attended Artesia High School in Lakewood, California, where he played basketball. Given his incredible skills in the court, Edward Jr. was named a McDonald's All-American. He also got recognition as the second-team Parade All-American honours. Harden's love for the game only intensified over the years, and when he went to college, he only made his passion a career.
Edward attended Arizona University where he played college basketball. The talented basketball player had skills that made him acquire the consensus of All-American and Pac-10 Player of the Year in 2009. Still, in 2009, James began growing his beard, which would later become his trademark merely because he was too lazy to go to the barber for a shave.
Since then, his beard has grown massively and has become his trademark in and out of the court. The beard has made appearances in many songs and has been branded on T-shirts.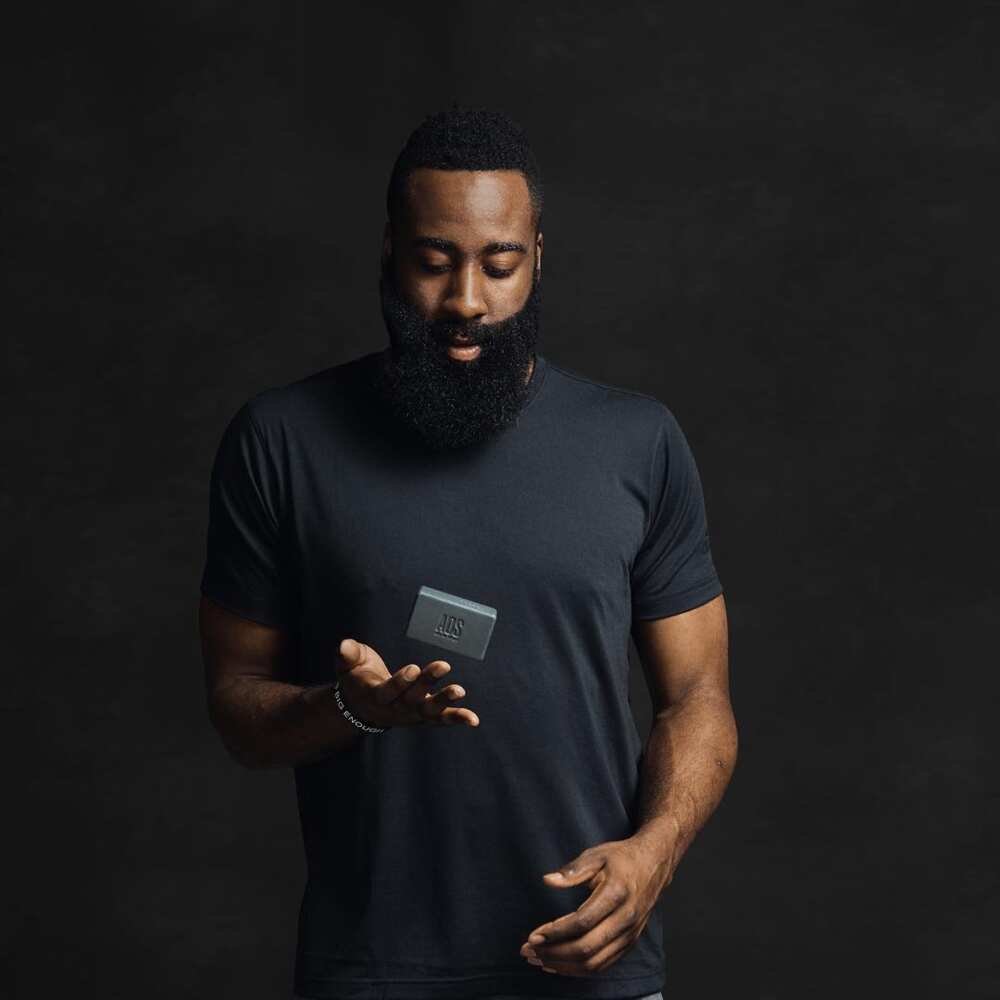 Presently, James plays for the Rockets and has led them to many victories. Throughout his NBA career, Edward Jr. has earned All-NBA Team honours in six occasions, won the NBA All-Star seven times, and still does not appear like will quit anytime soon from snatching all upcoming awards.
Harden is also a two-time United States National Basketball Team member, who has acquired two gold medals at the 2012 Summer Olympics and the 2014 FIBA World Cup.
James Harden net worth
The famous American professional basketball player has a very impressive net worth and salary. Given that he has signed a lot of contracts with renowned brands in the world such as Adidas and Nike, it is only right to speculate that his net worth is always escalating. As of 2019, this super skilled basketball player is estimated to earn $40 million annually. On the other hand, his net worth rests at an impressive $145 million.
James Harden contract
When it comes to athletes, it is expected of them to sign contracts that they believe can help them elevate their game, as they promote the brand's products. Formally, Edward had signed a contract with the competitive brand, Nike. Nike is reputable and is famous for being one of the most credible brands in the world. However, it was later revealed that Harden had signed a contract with the number one rival of Nike, which is Adidas.
READ ALSO: Stephen Curry net worth, endorsements, siblings, wife, height and weight
According to Celebrity Net Worth, this talented professional basketball player signed a $200 million contract in August 2015. The deal terminated his services with Nike and marked his new deal with the well-known sportswear firm Adidas. The contract is believed to be a 13-year-old deal, which upon further investigation, it is revealed that the dapper basketball player will earn from it enormously. Harden is estimated to acquire a figure around $15 million annually, an amount that is as high as his $14.7 million basketball salary.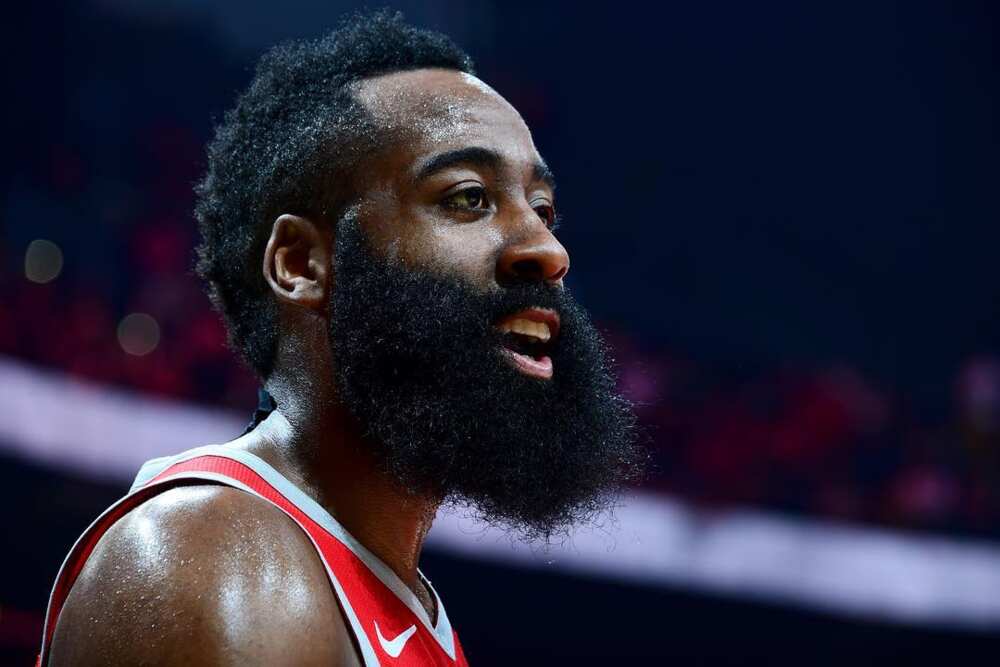 James signed another astonishing contract on July 8, 2017, which could potentially be the most prominent and wealthiest deal ever to be made in NBA history. The deal gives him a four-year extension to play with the Rockets. The expansion will pay him a substantial amount amounting to $228 million, which is an average of $57 million annually.
By the time the contract is coming to a halt in his fourth year, this talented basketball player will have earned $530,000 in every game, making his total earnings inclusive of the endorsements and salary to rest at an impressive $560 million.
James Harden age
The talented American professional basketball player was born on August 26 in 1989 in Los Angeles, California. His birth name was James Edward Harden Jr. The prolific shooter of the Rockets is 29 years old and is set to join the thirties club on August 26 in 2019.
James Harden height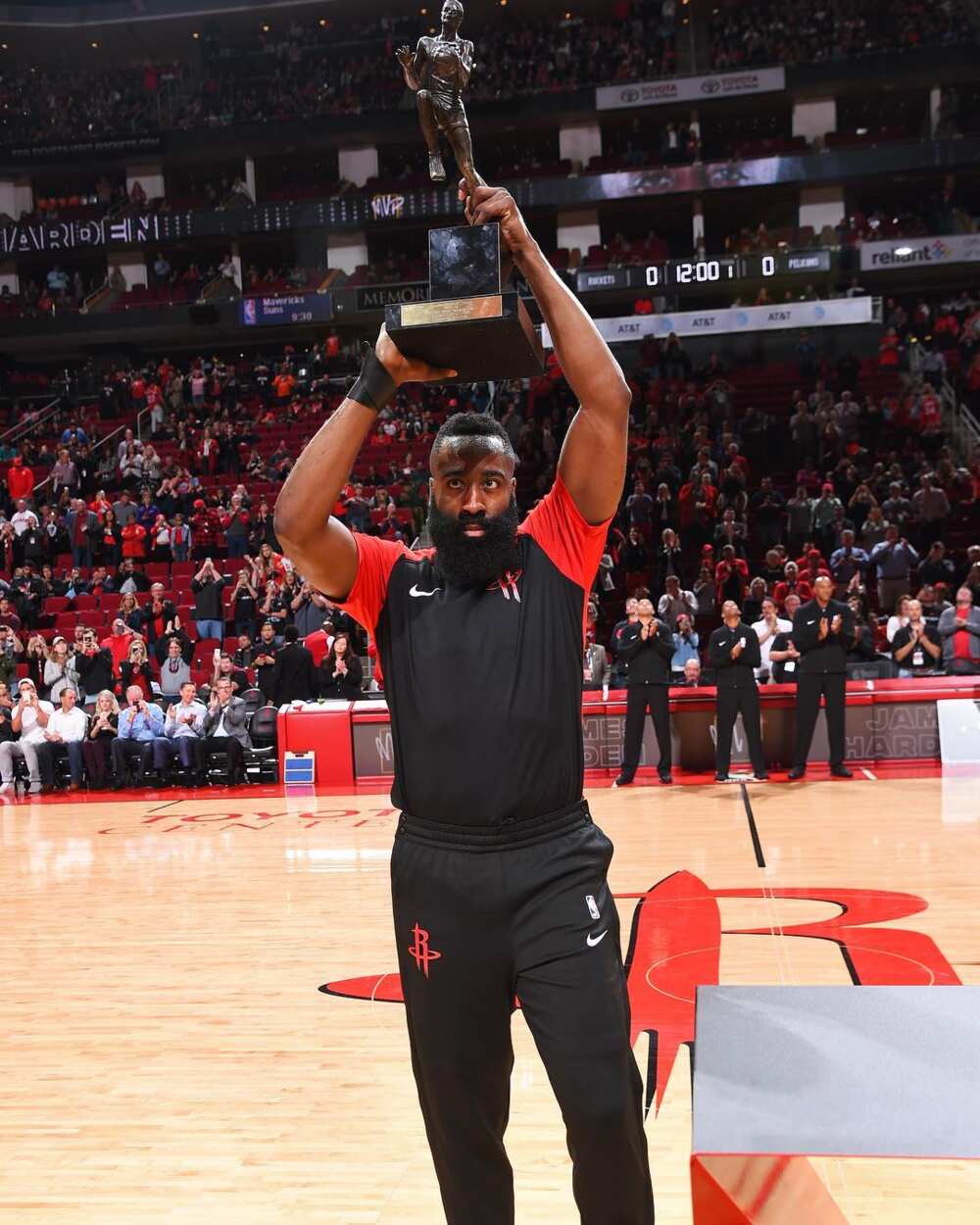 Compared to giants in NBA history such as Kevin Durant, Chuck Nevitt, Sim Bhullar, and Gheorghe Muresan, Harden can appear to be an ant in the court. He may go unnoticed based on his height if he is put at the centre of such tall players. However, his shooting game will make you feel his presence in the room.
Although most people tend to believe that his height is a hindrance, it is a weapon since it makes him to easily manoeuvre the court, escape tall players like Lebron and Durant, and manage to score. The height of this skilled basketball player is 6' 5," which is an estimate of 1.96 meters.
James Harden stats
If you look at the statistics of this 29-year-old basketball player, you will not only be impressed but proud of his remarkable record. Most people know him because of the beard elegantly resting on his face and attracting many fans. However, for those who know his track, his career statistics are as inviting as his beard. Here is a look at the career statistics of Harden:

James Harden MVP
Edward was named the NBA Most Valuable Player for the 2017-2018 season, making him the third basketball player in the franchise history to ever be recognized with this award. The other two were Moses Malone (1978–79 and 1981–82) and Hakeem Olajuwon (1993–94). Still in June when he was awarded this MVP award, James was also voted the 2017-2018 season National Basketball Players Association MVP. Acquiring this honour for a second time only goes to show the talent of this American basketball player.
Who is James Harden girlfriend?
If you take a closer look at James Harden photos, you will note that he is a clean-cut guy who draws the attention of most females. It is nothing wrong to admire the basketball player since he is good-looking. However, the question of whether James Harden Rockets is single is a question most ladies want to know. Harden began dating Khloe back in 2015.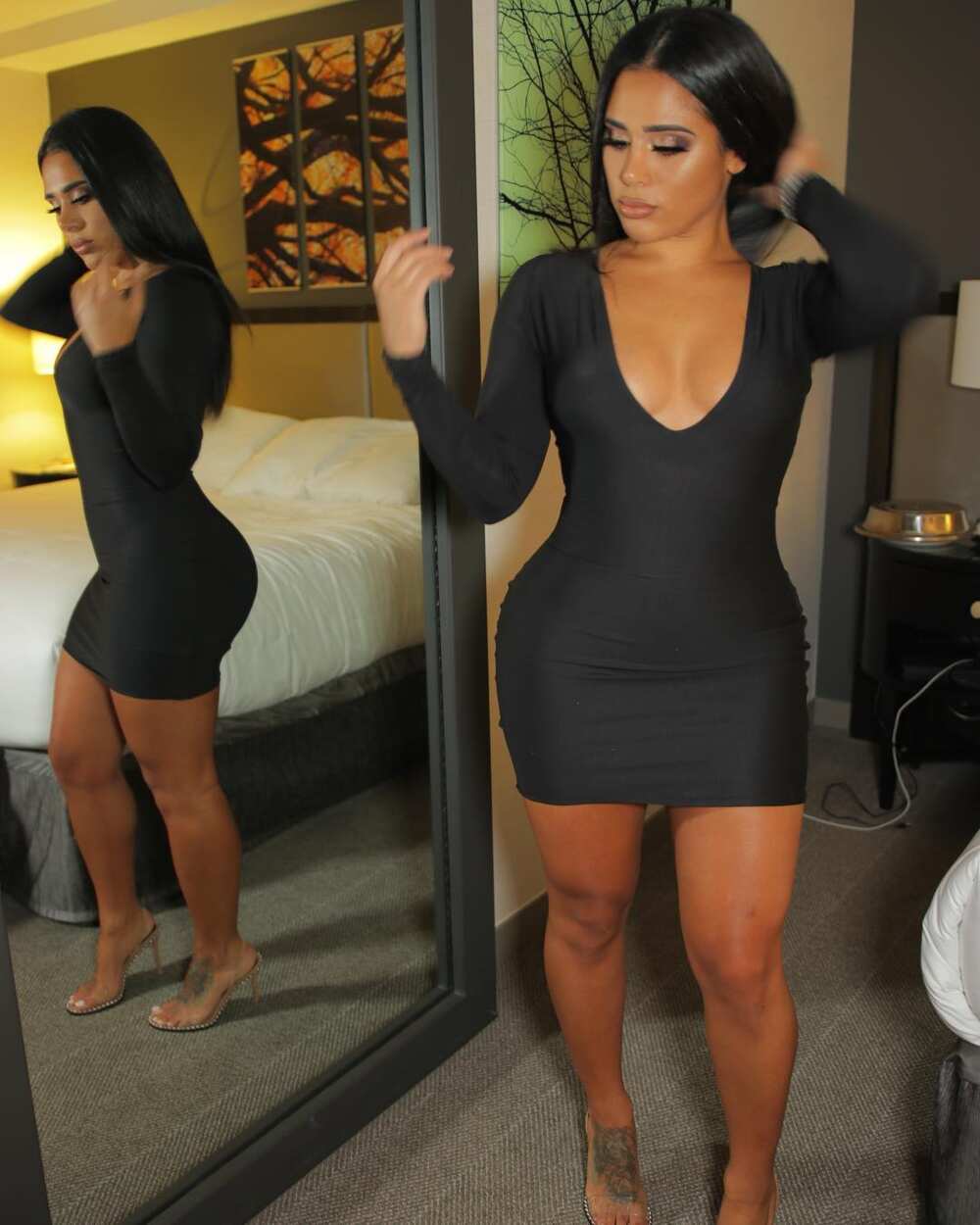 However, the Khloe Kardashian James Harden relationship came to a halt, with James citing the relationship to have unnecessary publicity. Harden later proceeded to date the R&B singer Ashanti, but eventually broke up. Currently, the American professional basketball player is believed to be in a relationship with an Arab Instagram model known as 'Arab Money.'
Although she has been spotted in a couple of the Houston games, neither one of them has come out to confirm or deny the dating rumours.
Although we may not know the current girlfriend of James Harden, one thing that we definitely know is the successful career statistics of Edward Jr. The 29-year-old professional basketball player has proven to be a threat to reckon with in the court and has quickly become a favourite for most NBA fans. Given his track, fans can only wait and see what more awards and victories he will scoop in the future.
READ ALSO: Kevin Durant net worth, salary, house, biography, girlfriend, is he married?