The bright beauty of Juliana Harkavy attracts eyes and many questions. Why is she so unusually pretty? Who is the husband of such a gorgeous woman?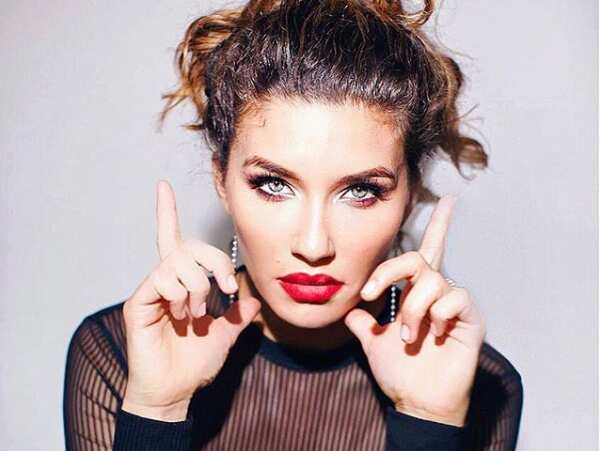 Juliana has gained her popularity due to a range of successful screen appearances in popular TV shows like one of the longest and most loved TV blockbusters of the recent decade The Walking Dead (where she portrayed Alisha), Dolphin Tale (the role of Rebecca), and others. However, her personal life is still a matter of big interest for fans, no smaller than her screen career.
Juliana Harkavy profile summary
Place of birth: New York City, NY
Date of birth: 1st January 1985
Family: Berta Carela-Harkavy and Michael Harkavy (parents); one male sibling, August
Juliana Harkavy ethnicity: mixed
Career: actress
Juliana Harkavy height: 5 ft 8 in (173 cm)
How it all began: the actress's early life and childhood
In brief, the actress was born in a family with mixed ethnicity of both parents. It is reported that Juliana is of mixed African, Chinese, Dominican (mother) and Ashkenazi Jewish (father) descent. That is why the actress looks so unique, and her beauty is so exotic.
Juliana's acting career began when she was very young. At the age of 10, she has already received a professional role. Her father was the ex-Senior Vice President at Warner Bros. Probably, the influence of this atmosphere has determined the future career of Michael Harkavy's daughter.
READ ALSO: Helga Lovekaty bio: age, sister, how she looked before surgery
The future actress received her school education mostly in Los Angeles but then returned to the city of New York where eventually majored in an art studio attached to New York University. After graduation, the young promising talent received a range of leading and supporting roles in movies of different types and different genres. The young woman's most prominent appearances so far are the ones in Dolphin Tale and The Walking Dead.
Is there any information about Juliana Harkavy husband?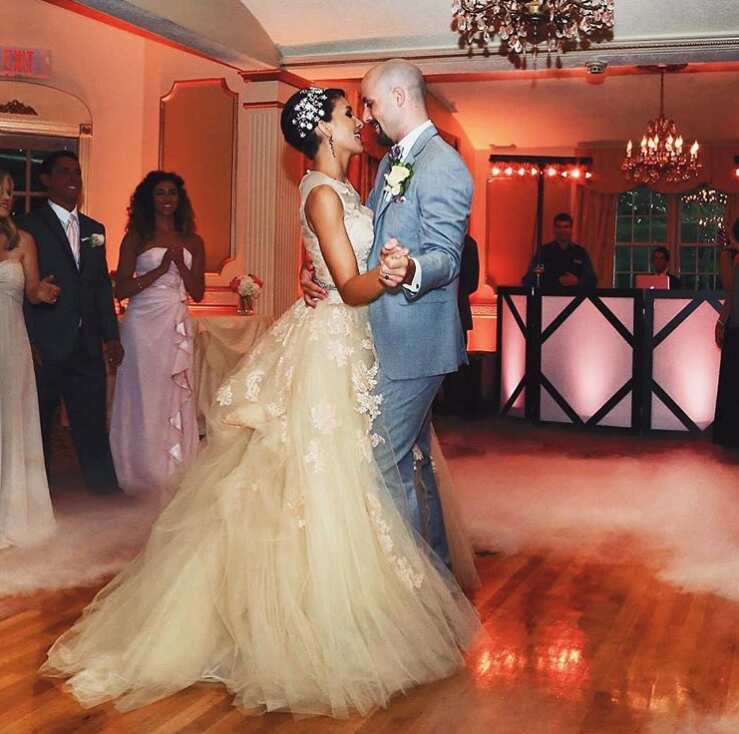 The actress is married, indeed, and as reported, this is her only known romantic affair. She has never been talked about in the connection to other men. The two have been together since the day of their wedding which, as reported, was the nineteenth day of June 2014.
Juliana's husband's name is Peter Christopher Kupchick. He is the son of Brenda Kupchick, a State Representative, and Peter Kupchick.
The actress seems to be completely happy with her married life. If you visit her Instagram account, you will see lovely pictures of her husband she posts herself. Everything hints that the sweethearts are satisfied with their married life and spend their time in love and peace.
The couple is not blessed with kids yet, but Juliana Harkavy age of only 34 years supposes that she is still perfectly able to have children in future. The spouses have not yet voiced out a determination to have infants, but everything may change in a couple of years.
With her unique beauty and promising talent, Juliana Harkavy has a big future in Hollywood. What is more, she has already shown up in popular movies and TV series. We all hope that she will achieve everything she wants in her successful career and no less successful family life.
READ ALSO: Jennifer Syme death: what happened to Keanu Reeves girlfriend?