David Laid bio: age, height, girlfriend, is he using steroids?
David Laid is an Estonian bodybuilder, fitness model and social media personality who lives in the United States. He is primarily known for his transformational videos on YouTube. The videos reveal some of the tremendous changes in his body, from a skinny boy to a powerlifter. He was once the subject of mockery in school, but later buried everything of the past to begin a new journey that illuminated his life.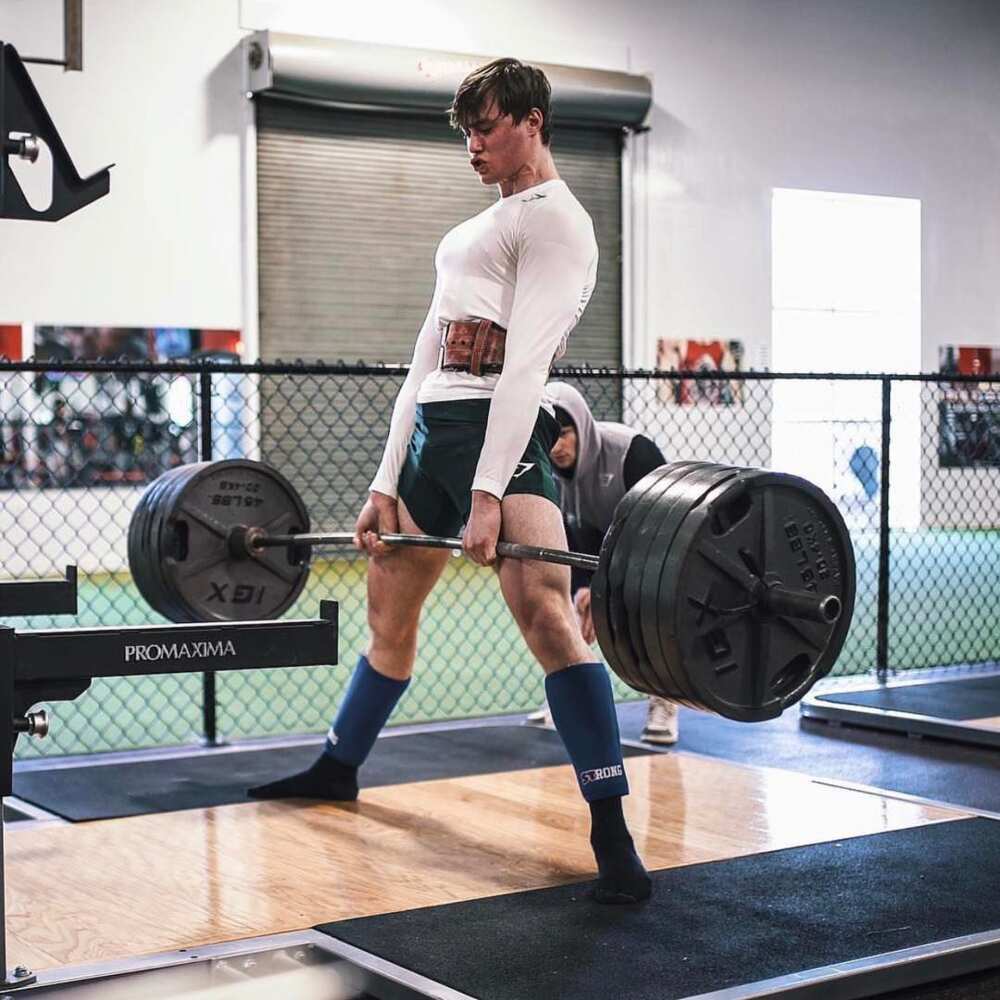 David Laid has attracted more than a million followers across his social media accounts, who are interested in his workout routine. So, what inspired the celebrity to become one of the best bodybuilders on YouTube?
David Laid profile summary
Full name: David Laid
Birthday: January 29, 1998
Age: 21 Years
Country of birth: Estonia
Nationality: American
Birth sign: Aquarius
Profession: Fitness Model
Social media: Facebook, Twitter, Instagram, YouTube
David Laid transformation
Most people enjoy the privilege of living with both parents and watching them grow old, but for the star, it is a different narrative. The celebrity lost his father through a tragic accident when he was two years old. The pain of losing a husband prompted his mother to relocate to the United States with her three young sons to begin a new life. He is the firstborn in the family and was born when their mother was 23 years.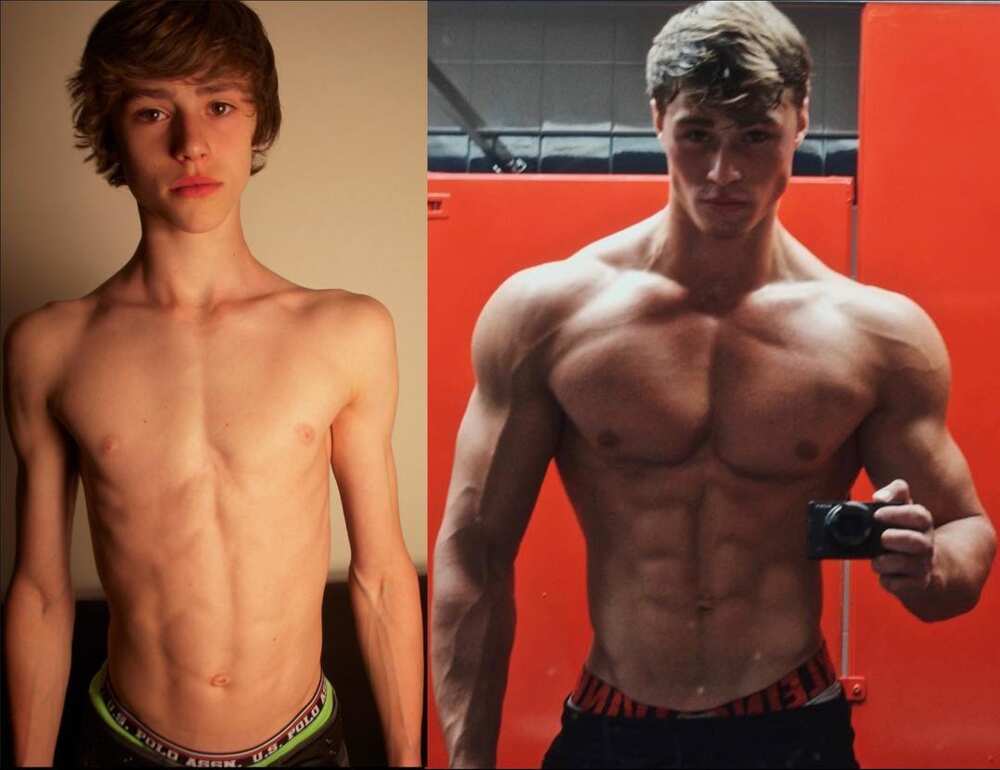 The family struggled to adapt to their new home in New Jersey. On the other hand, Laid encountered frequent bullying and mockery of his skinny body by fellow students in their new school. To his disappointment, his interest in hockey remained a pipe-dream due to body size. The YouTube star later got diagnosed with scoliosis, and there was only one solution to help his condition. He was advised by the doctors to begin training and lifting weights with a physical therapist to avoid further consequences. He started spending most of his time in the gym before developing a strong passion for fitness. The young bodybuilder began gaining muscle mass, a transformation that motivated him to share his success on social media.
READ ALSO: Yovanna Ventura bio: Age, nationality
How old is David Laid?
What is the average age for someone to become a celebrity? There are many famous people in the world across different fields, but they take different times and periods in their lives to become famous. Laid began sharing his videos on his YouTube account at the age of 14, where he started rising to fame. Currently, The star is 21 years old. There is no doubt he still has a lot to offer to his followers for many years to come.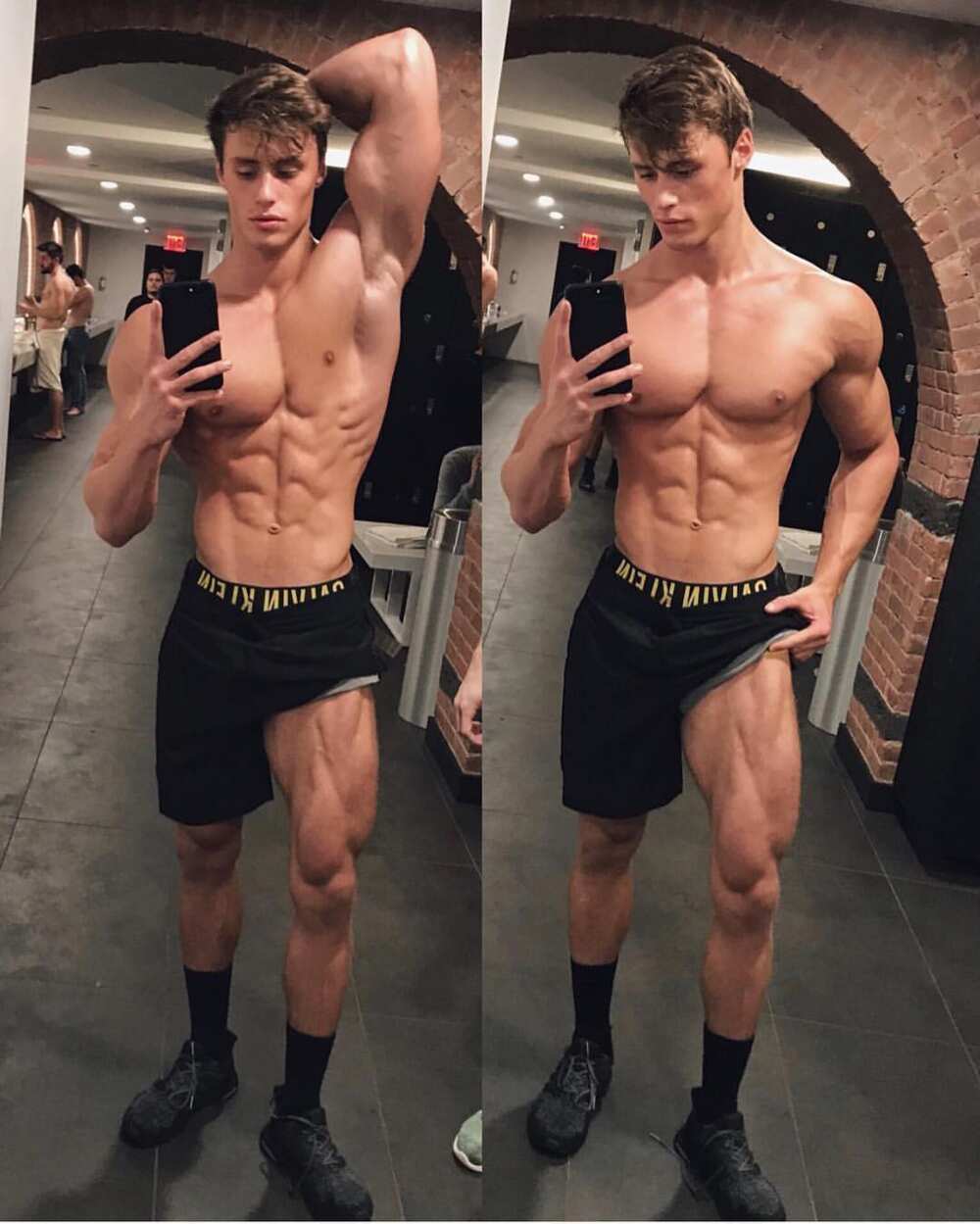 David Laid height
Height has played a significant role in becoming a bodybuilder for many years, but recent developments have seen bodybuilders who defy the height factor. Let us find out how tall our YouTube hero is, and does it make him comfortable?
How tall is David Laid?
The celebrity stands at 6'2" (188 cm) tall. He appears pretty comfortable with his height that boards well with the muscle mass in his body.
David Laid net worth
The celebrity first entered YouTube in 2009 under the username 'computerman91'. He made his first video post on YouTube in 2013 named 'David Laid 18 Month Transformation' when he was 15. Two years later, Laid posted another video named 'David Laid 3 Year Natural Transformation' which become his most viewed video. His channel has accumulated more than 870k subscribers and over 100m views. He has also gathered over 1 million followers on Instagram.
His primary source of income is bodybuilding. He also reaps big from his YouTube account and the endorsement with Gymshark Athlete. His estimated net worth is $1 million, and it might be the beginning of more to come with his earnings expected to increase soon.
David Laid girlfriend
Most bodybuilders prefer dating ladies who are physically fit. David Laid is no exception. He is currently said to be dating dancer Julia Jackson. The two are quite secretive about their relationship and prefer keeping their affair low-profile.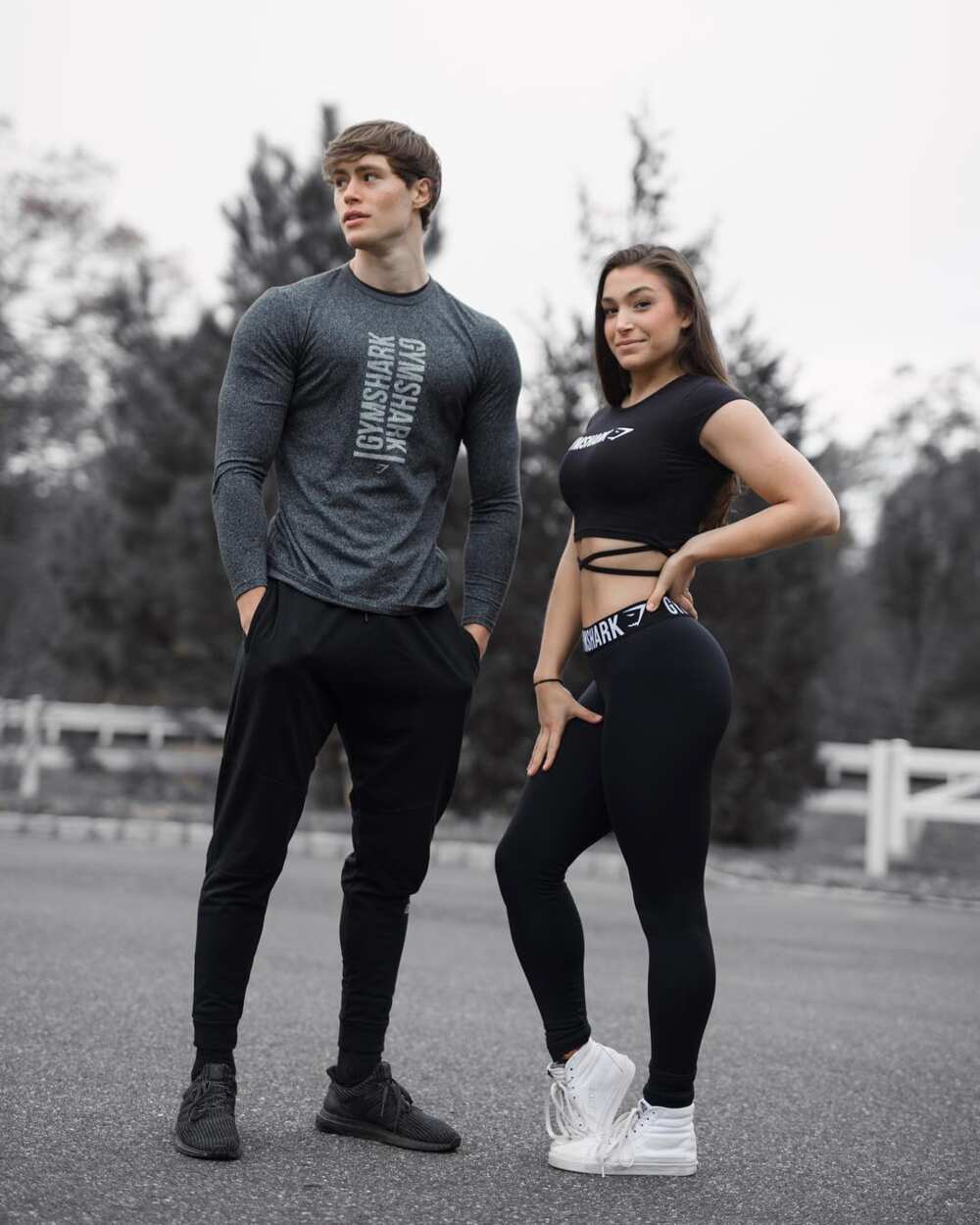 David laid gay
There is no doubt the bodybuilder is heterosexual. His relationship with Julia Jackson is a clear statement that he is not gay.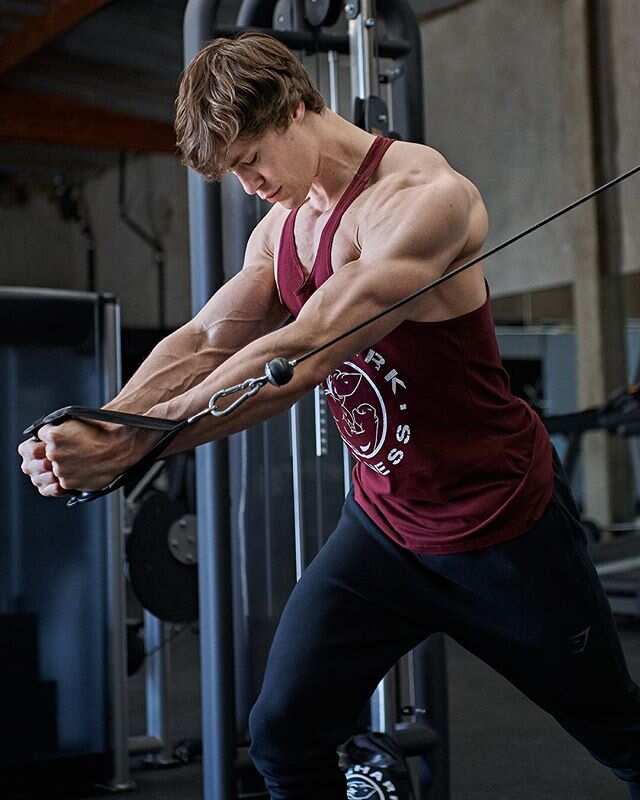 Is David Laid natural?
In his most viewed video, the YouTube sensation's measurements at the beginning are 5 ft 7 and 98lbs. The end records him at 6 ft 2 and 190lbs, raising questions on whether the transformation is natural. He has also faced criticism for allegedly using supplements and steroids by most of his doubters. What do you think about the star's development?
David Laid Steroid
In a video he posted on YouTube, the star denies using steroids and confirms his transformation is due to sheer hard work and dedication. His mother, in an interview with 'MEL Magazine' also brushed aside speculations that her son is using performance-enhancing substances like steroids. She confirmed to be watching her son tightly and that she does not want her son to use any supplements and steroids.
David Laid is a motivation to many out there. He has proved that through hard work and dedication, you can achieve your dreams. The celebrity faced different roadblocks in his life, but they could not stop him from getting what he wanted. Through his life, we learn that indeed fitness is an essential aspect of changing our lives positively. It equips us with the strength to face any challenge in our lives.
READ ALSO: Isidora Goreshter bio: age, height, nationality, husband
Source: Legit.ng