Yovanna Ventura bio: age, nationality, before and after pictures
When it comes to the modeling world, it is pretty evident that one must have both the charming looks and the appealing character to make it in this industry. One of the models possessing both of these requirements is the stunning Yovanna Ventura. She is one of the models making iconic moves in the modeling world today, proving that she is also on the road to becoming a supermodel like other famous supermodels such as Naomi Campbell and Kendall Jenner. Looking at her track, it is clear that Ventura is on the rise to stardom.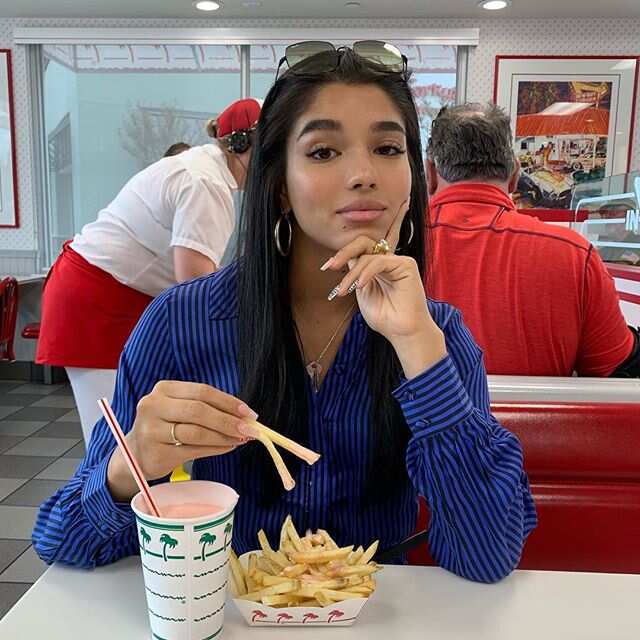 In this article, we will give you more insight on the bio of the young elegant model Yovanna Ventura. We will look at her bio, nationality, height, race, and finally answer the one question most fans are eager to know; how old is Yovanna Ventura?
Yovanna Venture profile summary
Full Name: Yovanna Ventura
Date of birth: November 24, 1995
Age: 23 years
Profession: Fitness model and digital influencer
Agency: NEXT Miami, and Wilhelmina Los Angeles
Nationality: American
Height: 5'9" (1.75 meters)
Hair Color: Black
Eyes: Hazel
Net worth: N/A
Online presence: Instagram, YouTube, Facebook, Twitter
Passion: Modeling, animals (dogs), fitness, attending animal charity organizations
Who is Yovanna Ventura?
Although you might recognize her breathtaking smile and gorgeous face from her Instagram face, you may however not know any other detail regarding Ventura. Due to this, in this segment, we will take a glance at Yovanna Ventura bio. Well, most celebrities are famous for keeping their personal life private. Such secretive stars tend to make their fans mysterious about specific details of their life such as where they grew up, where they went to school, and if the stars went to university and what course they pursued in the university.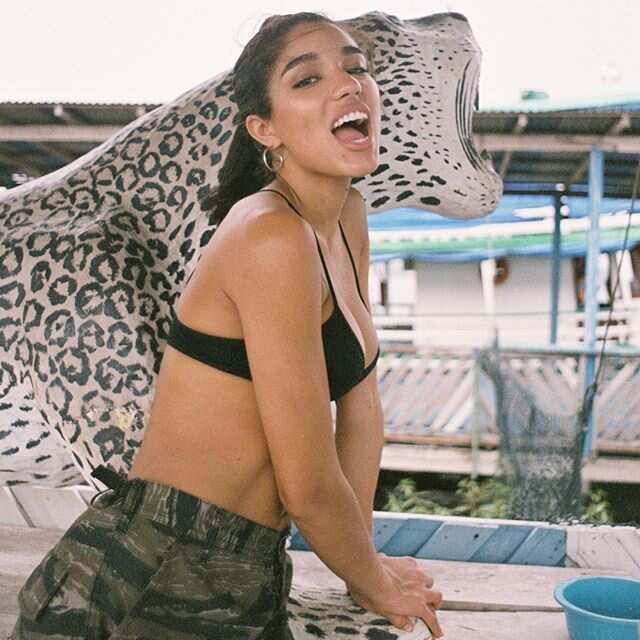 Such speculations are what the admirers of Yovanna have concerning her life. Little is known about what games she played in junior high, what course she did in the university, what her interests were before modeling, and other of her childhood details. However, one thing that we can confidently state without a doubt is that Yovanna is one of the most significant digital influencers of today. With a social media account platform having a fan base of over 6 million followers, it is evident that she is regarded highly by most social media users today.
READ ALSO: Will Smith's son Trey Smith bio: age, height, mother, net worth
Yovanna Ventura nationality
Due to her charming looks, most fans are always speculating if the beauty is of a different nationality rather than American. The truth of the matter is Ventura's citizenship is American. She is a Miami-based model, who is a representative of several modeling agencies such as NEXT Miami, and Wilhelmina Los Angeles. Due to her secretive life, it is hard to confirm Yovanna Ventura race. Since she is just on the rise to stardom, there is a belief that on the way, she will begin opening up and sharing more details about her life.
Yovanna Ventura before and after a relationship with Justin Bieber
Before the drop-dead gorgeous fitness Instagram social influencer was reported to be cozying around in the arms of Justin Bieber, she was just another model and Instagram breathtaking beauty trying to make it in the modeling industry. Although she was exceptional before the alleged relationship with the popular Eenie Meenie, Sorry, and Boyfriend hitmaker, her fame tripled after the relationship with Justin Bieber.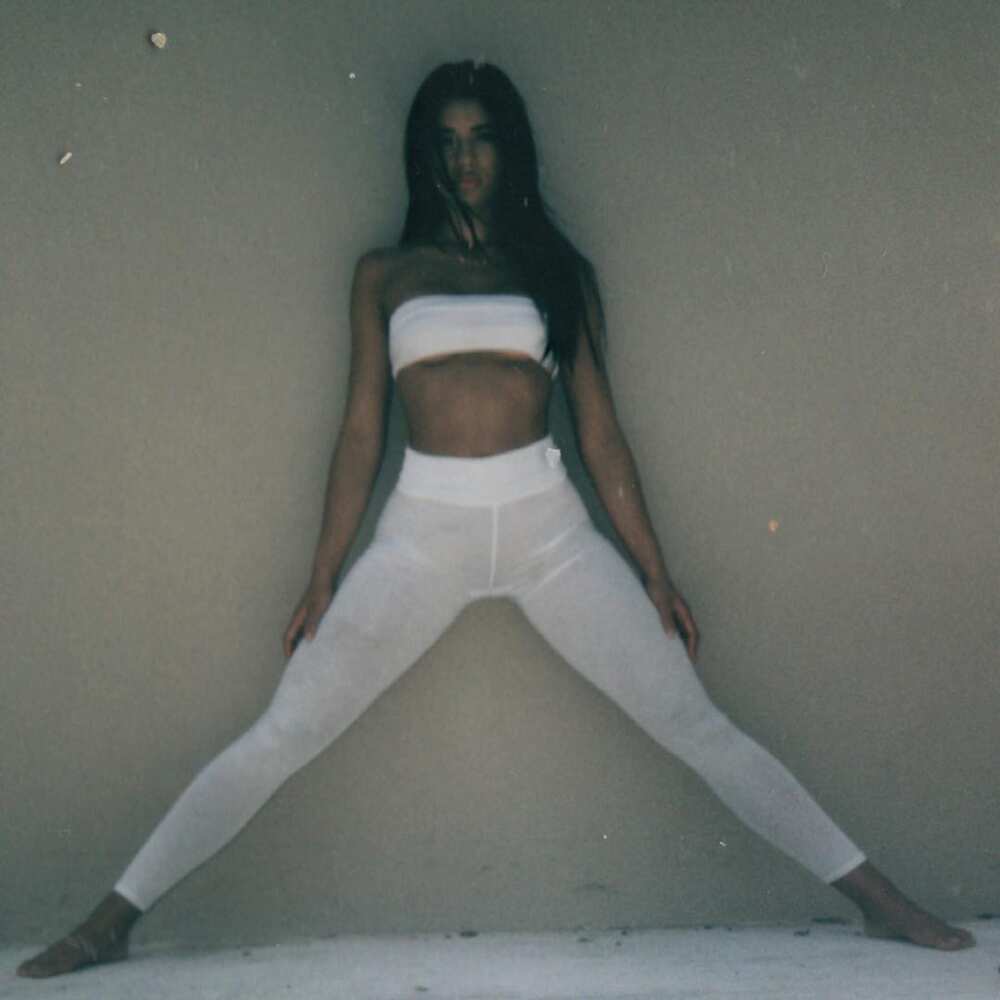 Fans were left curious about who the clean-cut Never Say Never hitmaker was dating. After discovering Justin Bieber was getting comfort from the well-contoured model Yovanna Ventura, admirers of Bieber began taking interest on the model.
Due to this, she became more famous. Since the two were also taking sensational photos that were blowing off the internet, fans became even more excited about the two. It made her acquire a large fan base within such a short period.
Yovanna Ventura age
Age is such a sensitive subject when it comes to ladies. It is no surprise that most of them tend to lie about their age, mostly to look younger, or in some instances appear older. Whichever the case, the fact is most people lie about their age, making it tough to discover about their age. Yo, however, does not fit in any of this bracket. She is pretty forthcoming about her age and her birthday.
The beautiful fitness model was born on November 24, 1995. Yoventura age as of November 2019 will be 24 years.
How tall is Yovanna Ventura?
There is a belief amongst most aspiring models that they should be of a certain age to make in the modeling industry. Due to this, the aspiring models are always on their toes trying to figure out the height of this gorgeous model and then compare it with that of other models such as the legendary Naomi Campbell, and finally with their height. They believe that this comparison is one factor that will prove if they can make it in the modeling world or not. Ventura is 5'9" tall, which is 1.75 meters.
Interesting facts about Yo Ventura
From her Instagram posts, one key thing you will note is that this good-looking model values fitness. She has more than a hundred posts of her workout routines. Even to make it more interesting, Yovanna also uses her Instagram account as a channel to share her dieting ideas. The workout routines and dieting plans help in giving us an idea of where she acquires her well-contoured body. Ladies and gentlemen, it is from exercise. If you are aspiring to have the hourglass figure that Ventura has, try to keep up with her workouts and diet plans.
Another exciting fact about this exquisite model is that her talent and beauty has caught the eye of famous brands in the world. When I say popular brands, am talking Prada, Chanel, Louis Vuitton, Dior, Fenty, Marc Jacobs, Gucci, and so many more. In her Instagram account, Yovanna does not shy away from flaunting the products of these established brands. She posts products such as purses, shoes, outfits, among others.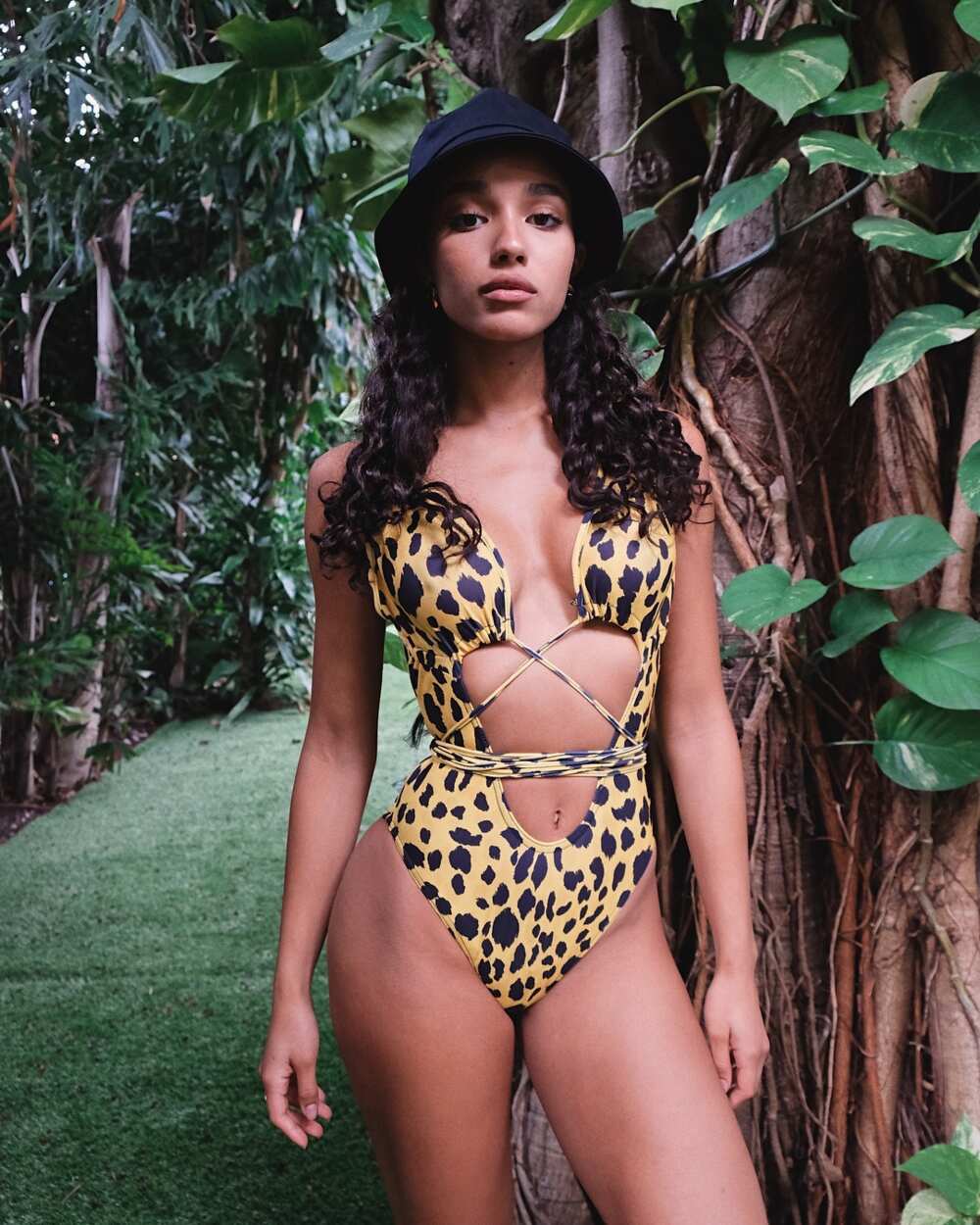 From her Instagram account, another thing we can note about the beautiful model is that she loves animals, precisely dogs. It is no surprise that she henceforth has so many posts about her dogs, even going to the extent of calling them 'My 3 kids.' Due to her passion for animals, the elegant supermodel on the making is highly active with Animal Rights.
Her passion has led her to support Animal Organizations such as Miami-Dade Animal Services, Urgent Dogs of Miami, P.A.W., Free Spirit Equestrian & Rescue, La Ventana De Los Ceilos, and Black Jaguar-White Tiger Foundation.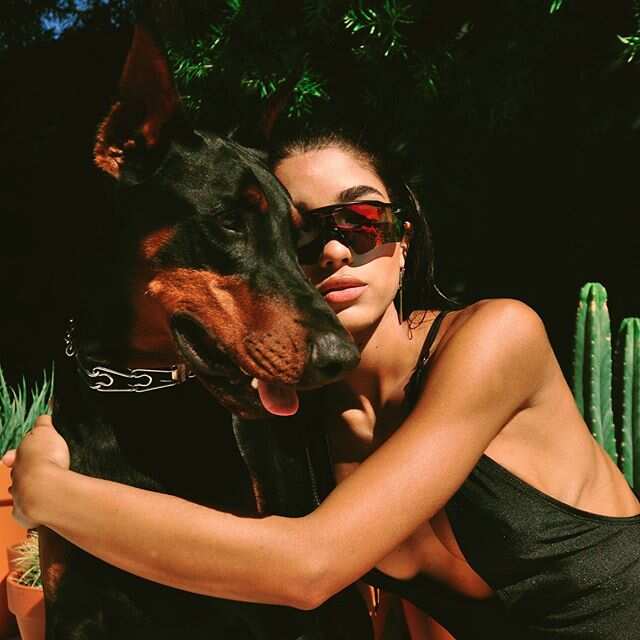 Given that the elegance of this beauty and beautiful posts on Instagram have made her acquire more than 5 million followers in such a short time frame, it is clear that Yovanna Ventura is giving her fans what they need when modeling. She has gained such a large fan base which most models on the making have not managed to acquire even in decades. Based on this, it is confident to state that Yovanna is one good-looking model that other models in the industry must watch out for since she is beginning to rise to greatness.
READ ALSO: Gary Dourdan bio: age, net worth, wife, daughter, death hoax
Source: Legit.ng