Derek Jeter wife Hannah Davis bio: age, height, parents, nationality, baby
We can agree that modelling is a world of beauties. Among these beauties, one of the most stylish is Hannah Davis. Hannah is taking the modelling world by storm and seems to be on the rise to stardom. Since her fan base is increasing every fortnight, it is evident that fans love every bit of what she delivers.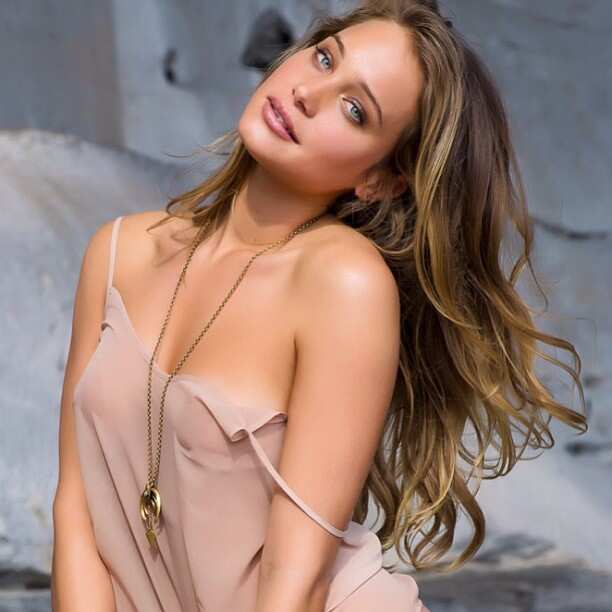 Throughout this article, you will get an in-depth understanding of the gorgeous model Hannah Davis. We will look at her background, parents, her career, nationality, and finally her personal life.
Hannah Davis profile summary
Full name: Hannah Davis
Nickname: Hanni
Date of birth: May 05, 1990
Net worth: $3 million
Birthplace: Saint Thomas, United States, Virgin Islands
Profession: Fashion model
Nationality: American
Height: 5' 8½" (1.74 m)
Spouse: Derek Jeter
Children: Two
Social media presence: Facebook, Twitter, and Instagram
Who is Hannah Davis?
Hanna Davis is one of America's gorgeous models. She is well known to her fantastic poses and breathtaking physique. Although presently most models focus more on taking sexy pictures for the gram, this model seems to be quite fashionable about her style. She is more athletic and chooses to focus on modelling sports gear. Davis is a true representative of the fact that modelling is more than just posing in sexy lingerie, but rocking comfortable yet eye catchy sports gear as well.
Most people may know her due to her appearances on various modelling covers such as the 2013 Sports Illustrated Swimsuit Issue cover model, the 2015 Sports Illustrated Swimsuit Issue cover model, and the #71 ranked model on the Maxim's "Hot 100" of 2014 list. The gorgeous model has modelled for several popular brands, some of which other models would kill to employ them. These are Victoria's Secret, American Eagle Outfitters, Tommy Hilfiger, as well as the Levi's.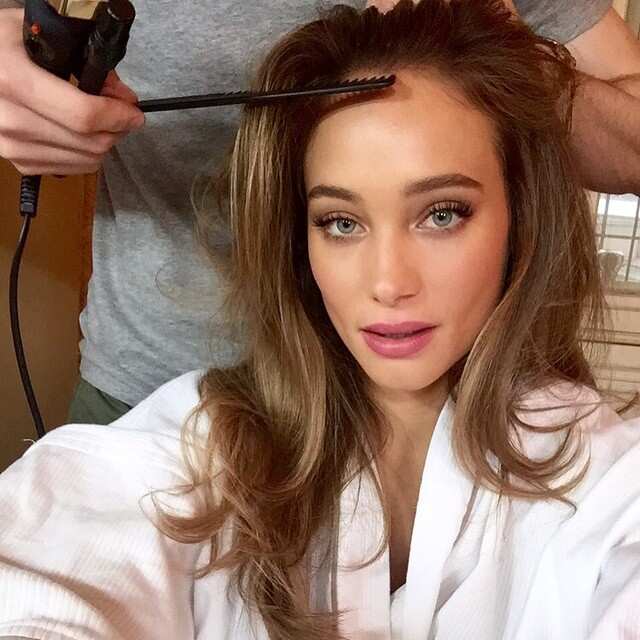 Hannah was also the face of the Ralph Lauren fragrance Ralph Rocks, making her feature in several ad campaigns. The beauty has also featured in commercials such as the DirecTV Genie. With such talent and a go-getter attitude, it is only right to ask where she got these character traits.
READ ALSO: Maisie Richardson-Sellers bio: Age, height, ethnicity, partner
Hannah Davis parents
The parents of this elegant model are Conn Jay Davis Sr. and his wife Deborah L. "Debi." Since both of the parents are very beautiful, it is obvious that Hanna has taken the genes of each of her parent making her incredibly gorgeous. She has two siblings named Conn Davis Jr. and Rachel Davis.
Early life
As a child, the stunning model recalls that her best memories about the time spent around friendly people and under great weather. The American model also acknowledges that her best memories were also those she remembers waking up to the sound of the waves on the beach.
At the age of eight, Hannah played tennis, and she emerged to scoop the win. The eight-year-old girl was the champion at the Caribbean National tennis team that was playing on the Caribbean Tennis Circuit. Hannah was also on the Virgin Islands national volleyball team. Given that Davis is a niece of Glenn Davis (an iconic sportscaster), one can clearly now understand where the supermodel acquires her athletic genes.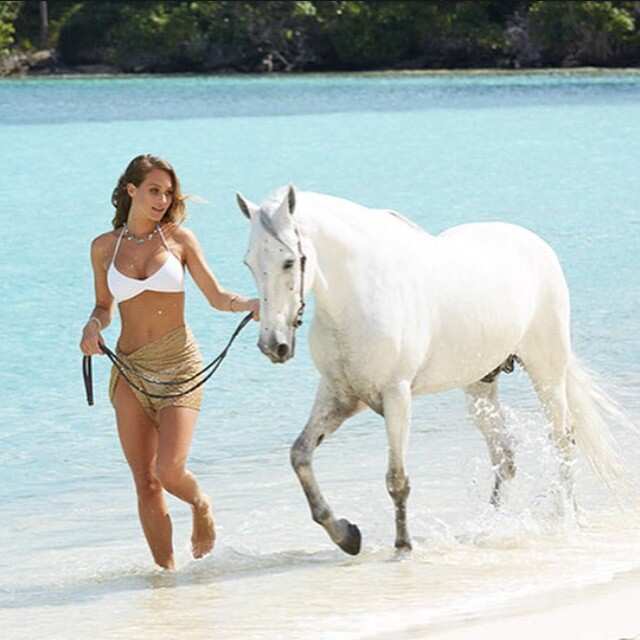 There is no further information regarding her educational background. It is therefore difficult to predict where Davis went in her junior school, and what she studied in college or university.
Hannah Davis nationality
The nationality of this exquisite model is American. Most of the fans always speculate on Hannah Davis ethnicity. Hannah Davis ethnic background is of German, English, and Irish descent.
Hannah Davis hot pictures
Practically every sports fan has come across Hannah Davis pictures while reading certain Sports Illustrated Swimsuit Issues. The model is well contoured, and her athletic body leaves most of her female fans jealous. Her tan skin and seafoam green eyes will leave you melting.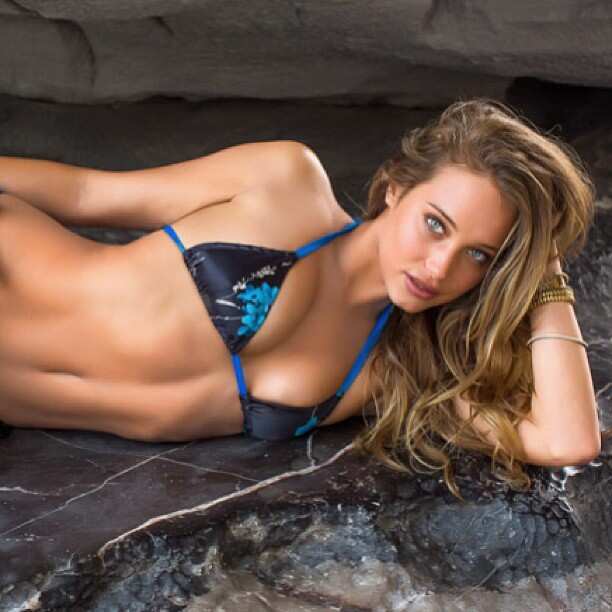 If you do not believe this, check out some of her pictures on her Instagram account. You will be mesmerised by her outstanding beauty.
READ ALSO: Offset net worth, house, age, height, girlfriend, wife, children
Hannah Davis height
Whenever people want to venture into modelling, the first question most of them ask is what height is a pass for one to work as a model. Due to this, most people are always eager to learn the height of most models, probably as a means of assuring themselves that they too can be great models. Davis has a height of 5' 8½," which is 1.74 meters.
Hannah Jeter age
Sometimes fans cannot get enough of their role model. Neither can they believe the results of most young models. In such instances, they often tend to double check the age of their icon, to ensure that they still have a lot of years ahead to enjoy the work of their role models. If you are among such people, we inform you that as of May 5th, 2019, Hannah Davis age will be 29 years.
Who is Derek Jeter's wife?
Derek Jeter wife searches on the internet are massive. The talented American former professional baseball player is famous for his professional career, leaving his admirers speculating on his personal life. The dashing former baseball player is married to the elegant model Hannah Jeter. Derek Jeter and wife Hannah Davis had been dating for four years before getting married in Napa Valley on the 9th of July in 2016.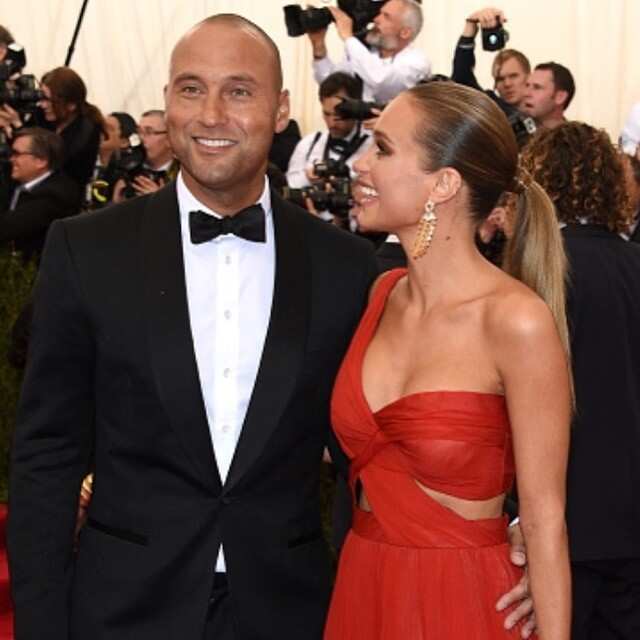 After the marriage, the beauty took her husband Jeter's surname, and she also became the daughter in law of Dot Jeter and Charles Jeter. The model has a sister-in-law known as Sharlee Jeter. Hannah and Derek are fond of each other and fans cannot help but admire the connection between the two.
Did Hannah Jeter have her baby with Derek Jeter?
Of course, the stunning model has babies with her dashing husband, Derek. On the 17th of August, 2017, the lovely couple welcomed their first child, a daughter by the name Bella Raine Jeter. After this, Hannah Jeter baby number two searches on the internet were tremendous. Her fans could not keep calm since they were anxious to find out if she was pregnant.
All their anxiety finally faded away on the 31st of January, 2019 when Hannah gave birth to the couple's second daughter. Derek and his stunning wife called their adorable second daughter Story Grey Jeter. Despite having two babies, Hannah is not slowing down with her modelling career. She still has a fabulous physique and is ready to go back to modelling sports swimsuits. The exquisite mother and model is an excellent reflection of the fact that birth does not hinder one from doing what they love to do.
Hannah Jeter net worth
The American fashion model has been having a successful modelling career. She is featuring in most sports covers making these some of her iconic life achievements. Having worked with very many big brands, it is no secret that the model has been accumulating massive fortunes in her career. Hannah Davis net worth as of 2019 is estimated to be $3 million.
The stunning Hannah Davis has proven that her young age is not a hindrance of working with popular brands such as Victoria's Secret and Tommy Hilfiger. With such a track, it is tough to anticipate what the model's next move is. One pretty sure thing is that she is the rise to stardom.
READ ALSO: Stanley Tucci wife Felicity Blunt bio: age, height, is she related to Emily Blunt?
Source: Legit.ng