Stefania Ferrario bio: age, height, measurements, cancer
Stefania Ferrario is a 25-year-old Australian model. The beautiful lady publishes her hot photos on her microblog, proving that she deserves to be a model. Do you want to learn more about this incredible plus-size model?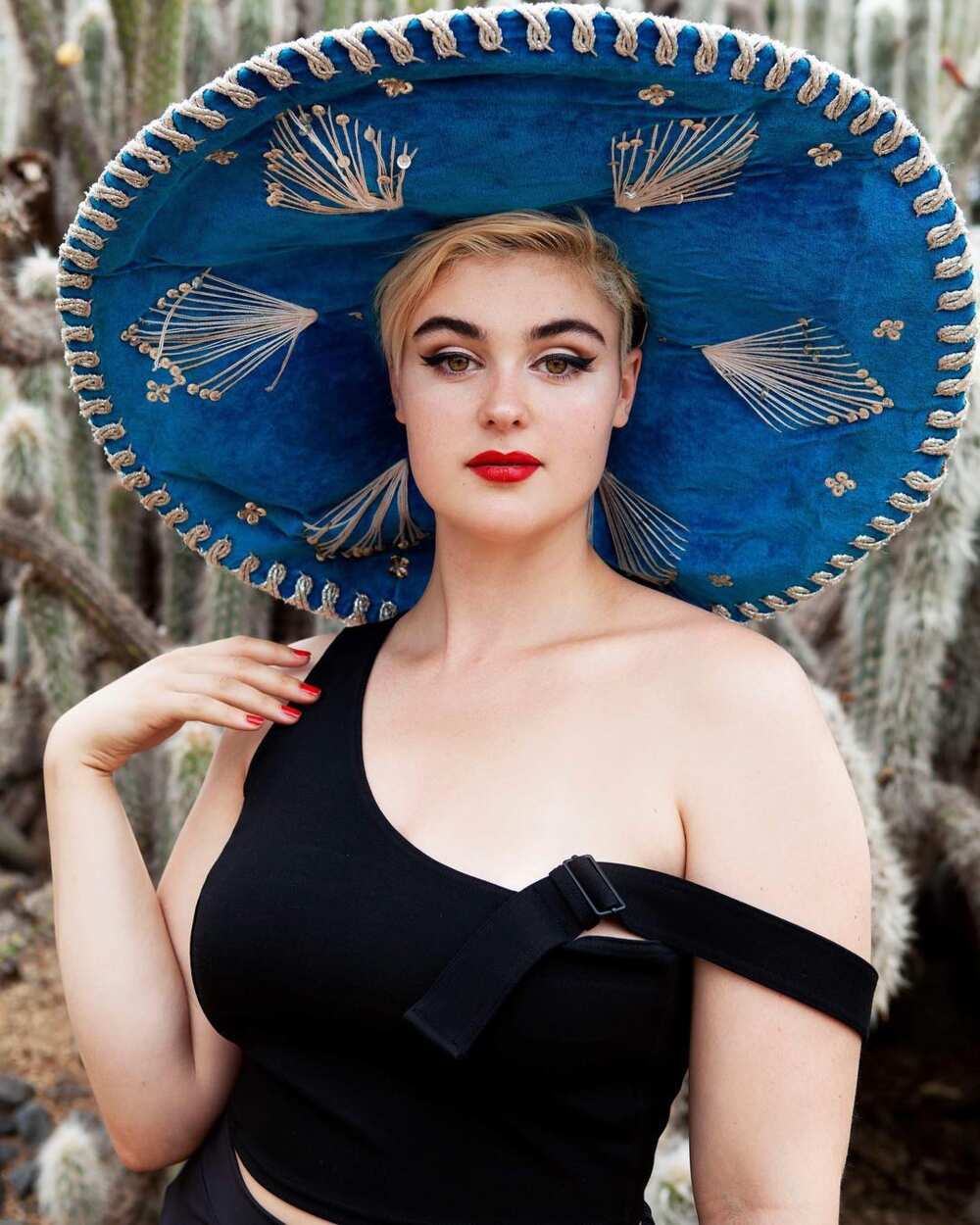 If you have ever seen the #DropThePlus campaign and wondered who the creator was, so reading this article is the must.
Stefania Ferrario profile summary
Full name: Stephanie Denise Kightley
Date of birth: June 14th, 1993
Age: 25 years old
Birthplace: Canberra, Australia
Marital status: N/A
Nationality: Australian
Height: 173 centimetres (5'8'' feet)
Profession: Model
Social networks: Instagram, Twitter, Facebook
Stefania Ferrario model bio
Stefania Ferrario bio is inspiring. She was born on June 14th, 1993, in Canberra, Australia. Not many people know that Ferrario is the surname of her mother — the real name of the beautiful model is Knightley. Her father, Russell Kightley, is of English descent, and her mother, Lilia Ferrario, is Italian.
Such a bright personality could not be unnoticed. A famous photographer Peter Coulson paid attention to her charisma and attractive appearance. In the end, her photos were used for his book In My Pants.
READ ALSO: Zahra Elise bio: age, height, race and hot pictures
The model presents underwear, which further emphasises the elegance and perfection of her body. She posts a lot of photos on her Instagram using the hashtag #DropThePlus, which is popular among active supporters of a more tolerant attitude to different forms and body types. According to the Australian model, such labels can adversely affect the ability of ladies to succeed. She said the following on her Instagram:
I am a model FULL STOP. Unfortunately in the modelling industry if you're above a US size 4 you are considered plus size, and so I'm often labelled a 'plus size' model. I do NOT find this empowering. A couple of days ago, @ajayrochester called the industry to task for its use of the term 'plus size' by making the point that it is 'harmful' to call a model 'plus' and damaging for the minds of young girls. I fully support Ajay and agree with her. Let's have models of ALL shapes, sizes and ethnicities, and drop the misleading labels. I'm NOT proud to be called 'plus', but I AM proud to be called a 'model', that is my profession! Visit droptheplus.org for full explanation of the dangers this label carries (especially on young impressionable girls). #droptheplus
Thus, the lady quickly attracted the attention of the media and instantly became popular. Her position was discussed all over the world. Many supported her opinion and joined the flash mob under the mentioned hashtag.
Stefania Ferrario age is 25. The young lady is a rioter and a very strong, intelligent person. Six years ago, she shaved her hair in order to draw public attention to severe diseases and raise money for their treatment. Stephanie Ferrario cancer has also become a popular movement. She raised money and awareness for cancer and the Cancer Council in her home country firstly to help Peter Coulson who photographed her for his book.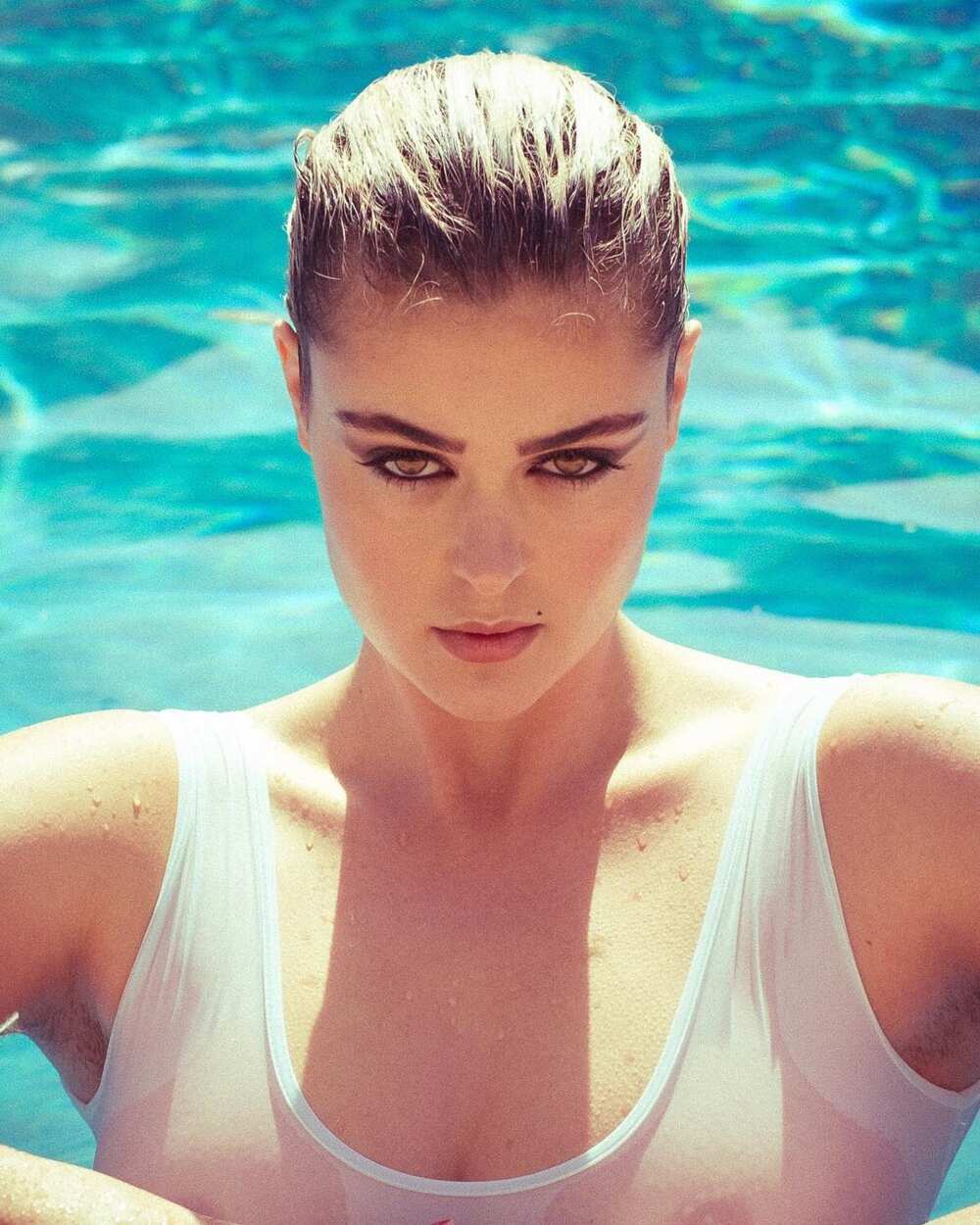 She hopes that unhealthy infatuation with excessive thinness will finally go out of fashion and more and more beautiful girls will be able to achieve the success they deserve.
Stefania Ferrario measurements
She has a healthy and beautiful body. As mentioned above, she does not support labels and body measurements' standards. Her measurements are the following:
Body type: voluptuous
Height: 173 centimetres or 5 feet 8 inches
Weight: 64 kilograms or 141 pounds
Brеasts-waist-hips: 100-72-104 centimetres or 39-28-40 inches
Bra size: 34D
Dress size: 12 (US)
Shoe size: 9 (US)
Hair colour: Blonde
Eyes colour: Hazel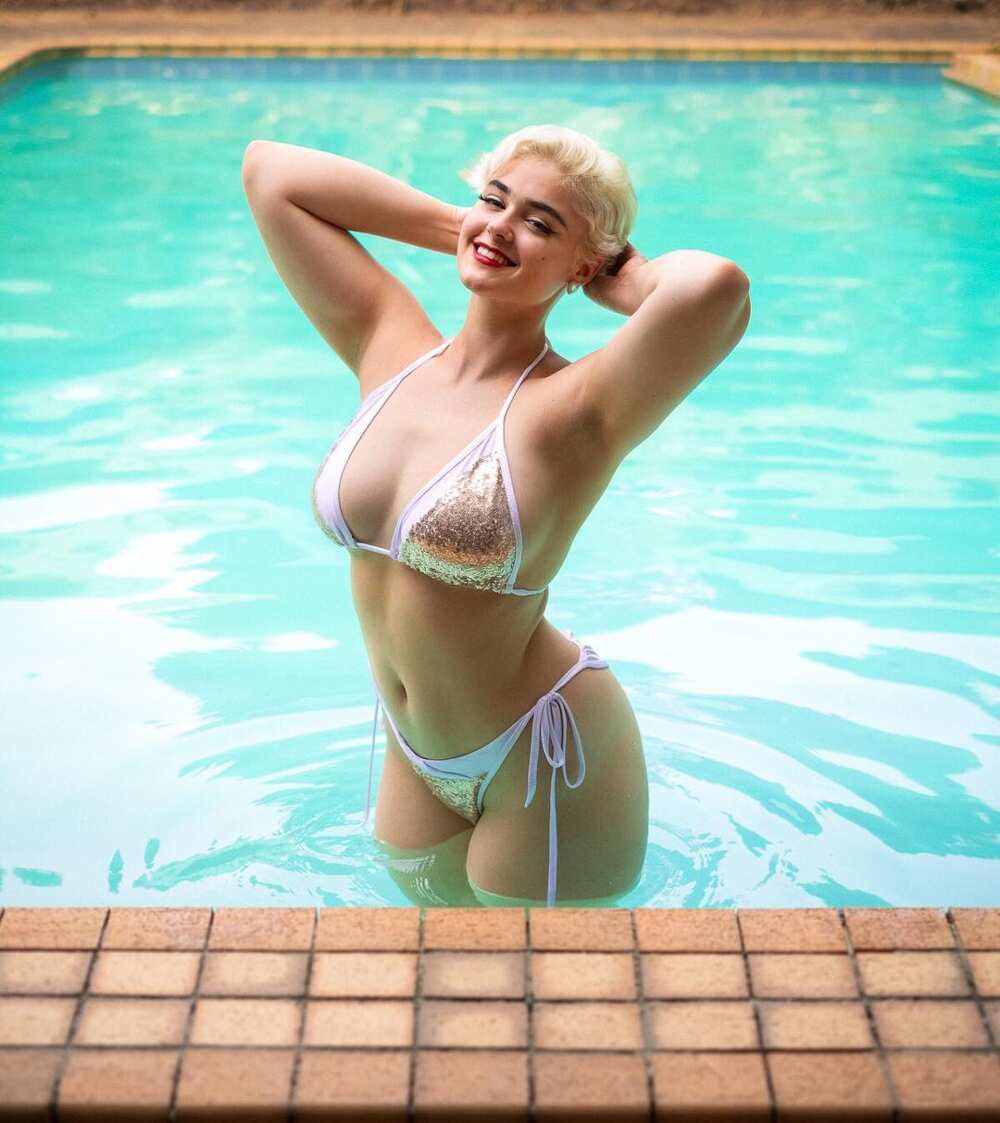 Stefania Ferrario is the voice of all the girls and women who do not love their bodies, finding them imperfect and far from the standard. The activity of this young lady is mostly a vigorous social activity that helps many individuals to love themselves.
READ ALSO: Sierra Skye model: age, height, measurements and hot photos
Source: Legit.ng