Kofi Kinaata songs have made the Fante Rap God get popular over time. The artist born as Martin King Arthur is an expert Fante and freestyle artist from Takoradi, Ghana. With Kofi Kinaata, every jam released is a hit that is worth writing about.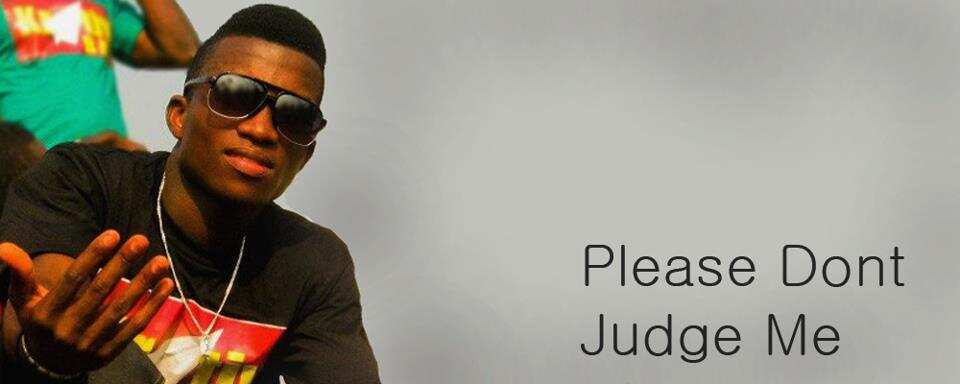 For more of Kofi Kinaata songs, it is necessary to check out some of the most trending tunes he has worked on over the years to appreciate his great talent. Check out these 10 just to sample that you could download and have as part of your playlist.
Kofi Kinaata songs worth checking out
Whether you are going for Kofi Kinaata new song 2018 download or are interested in listening to his old tunes, you can be sure that you will not be disappointed. The artist has built a name for himself and is, in fact, a leader in his category. Check out the following 10 examples of his great work.
1. Play
This is one of Kinaata's song that became an instant hit when it was released. Currently standing at 1.3 million-plus views on YouTube, one can tell that those born on the West side of Ghana appreciate the music. The Afrobeats-dance hall fusion is an excellent banger that fits the club, radio and even private parties. You can be sure that your guests will dance to the hit even if they do not understand the language.
2. Susuka
Although this may not necessarily pass as Kofi Kinaata new song 2018 since it is over 4 years old, it is one tune that took the internet by storm. Apart from the perfect lyrics and well-thought beats and tune, this song carries with it a message that everyone needs to hear every once in a while. It is a reminder that we need to be grateful for everything all the time. Listening to this tune a few times will teach you how to be grateful for what you have since other people are worse off, no matter how you choose to look at your life.
3. Single and Free
You will fall in love with the Fante language if you listen to this tune. It is especially a great up-lifter for when you feel like the world of relationships is crushing in on you. You can laugh about some things and enjoy a free life as a single person as you should.
4. Time No Dey
This is one of the tunes that continues to prove Kofi as one of the most conscious musicians in Ghana and Africa as a whole. His message is always clear and not necessarily about money, girls and cars. In fact, this particular tune is therapeutic and will push you to achieve your dreams and do something about what you have always wanted to. You will be pushed into doing your best in life when you realise that the grave is full of unfilled dreams and potential that was never utilised.
5. Confession
If you are looking for a mature tune that is sound and educative, then download Kofi Kinaata songs and ensure that this is among them. The fact that the tune shows how we should always seek God to come and save his people is something that everyone can relate with. There comes the point in life when asking for God's help is the only way out. In fact, this should always be the case.
READ ALSO: Top 10 trending Stonebwoy songs of all time
6. Crusade
Even as you check out any of Kofi Kinaata new song, you will want to note that this is one of his interesting tunes. The video truly captures the corruption that goes on even in church. Watch the video and narration of the story in a tune, and you can be sure that you will be cheered up even when you had a difficult day.
7. Party
Kofi teams up with 2 other artists in this excellent collaboration that can be considered an excellent delivery on Kofi Kinaata new track. The party jam is one that will definitely remain as evergreen because this is a tune that many can identify with. Coupled with a hilarious video of dancing old men, you can be sure that the views on the video will keep increasing in days to come. If you love Kofi, Kwesi Arthur and Quamina then this tune will be a perfect one to listen to.
8. MalaFaka
Although the tune is only available in an audio slide currently, it is one of those songs that you will never get enough of. The Christmas hit was released in October of 2018. Do not be surprised if you find yourself putting the tune on repeat.
9. The Whole Show
While this may not be Kofi Kinaata latest song, it is definitely one of his best live band performances. If you are searching for something authentic and classically African, then this is the tune to consider. As usual, Kofi does not disappoint with his delivery.
10. Oh Azaay
Apart from learning some excellent dancing moves, the message is quite clear. He addresses some prisoners on a few aspects of life even if all of his advice seems unwelcome. If you had second thoughts about the artist being the king of Fante, then this tune will convince you even more.
Kofi Kinaata songs are some of the best Fante tunes you will ever come across in Africa as a whole. The artist is humble, cool and collected, which explains why his songs are always a hit. Listeners love a good show but enjoy an artist that focuses on them more than himself, which is something that Kinaata has perfected.
READ ALSO: