Karrine Steffans bio: age, height, books, net worth, husband, son
Karrine Steffans is a famous video vixen who appeared in music videos in the late 1990s and early 2000s. She has worked together with prominent American artists and actors such as Ja Rule, Vin Diesel, LL Cool J, Jay Z, Nelly, Usher, R Kelly among others. Find out more by reading along!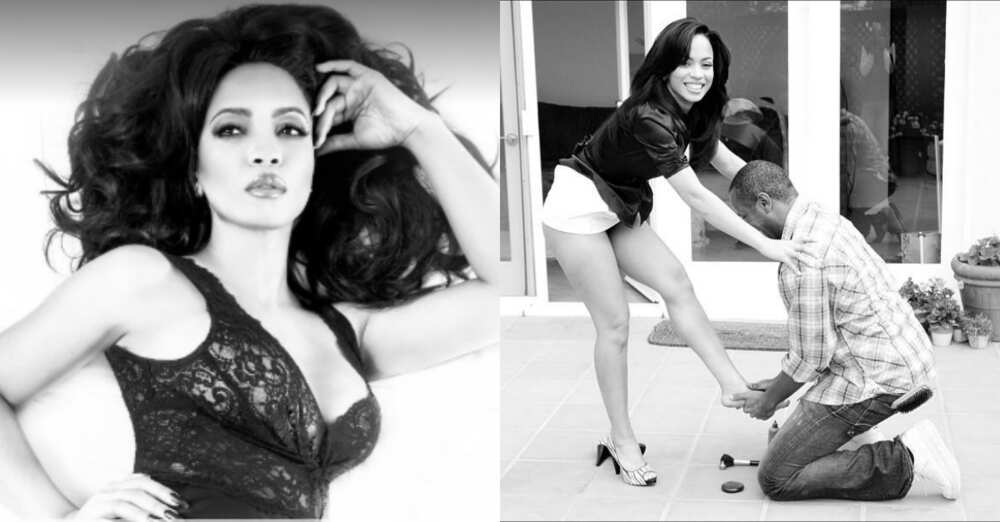 Other than venturing in the music industry as a vixen, Karrine has authored mind-blowing tell-all novel series revolving her life as a video vixen and her intimate relationships. The memoirs caused a major frenzy in the hip-hop industry and rappers became cautious on who got to appear on their music set. Before she became successful and made a name for herself, it has been a rollercoaster for this author. Continue reading to find out the storms Karrine encountered before becoming rich and famous.
Karrine Steffans height, age, education
The video vixen was born on 24th August 1978 in St. Thomas, Virgin Islands, USA, and will be celebrating her 41st birthday later this year. Steffans zodiac sign is Virgo, and she is 5 feet 5 inches tall. The writer came from a poor background and was raised by an abusive alcoholic mother. The mother caused her emotional distress and was physically violent around her daughter. There is not much to write on Karrine education other than she is known to have attended Horizon High School.
READ ALSO: Miss Gina Darling bio: age, height, parents, boyfriend and hot photos
Tragedy
Bad luck met this beautiful lady during her teenage years which set her on a different path afterward. The video-vixen was kidnapped at the tender age of 13 while hanging out with her friend at the mall. The girls went missing for three days and managed to escape from their attackers. It was during that period that Karrine was sexually violated for the first time.
During an interview, the 40-year-old revealed that when she got back home, her mother beat her mercilessly. The girl was unable to talk to anyone for closure and carried the emotional baggage for a year. It is an officer in school who noticed that Karrine was withdrawn and acting weird. The school officer probed Steffans until she confessed what had happened to her and the friend.
The second encounter happened at the age of 15 after she had run away from home. She was raped at gunpoint by a friend of a friend, and this may have contributed to the model turning to drugs and alcohol.
Karrine "Superhead" Steffans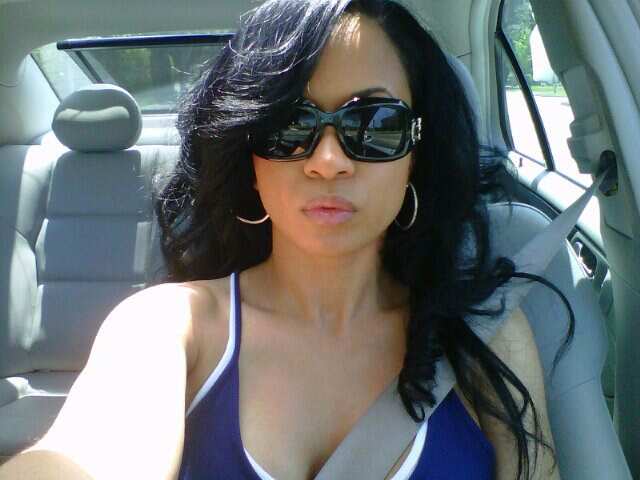 The name was coined from LOX song, Pressure. It is from Jadakiss first verse that the name is derived from during an intimate session between Ja Rule and Steffans that she dropped the bars of the song. Ja Rule picked up the name, Super-head as a pet name for the model. Over time the nickname spread around like bush fire, and the name stuck on Steffans.
Karrine Steffans son
The video-queen was in a relationship with the father of her child, Kool G Rap, from 1994 to 1999. Naiim was born on 19 January 1998. Kool G Rap had an abusive relationship with the video vixen. They used to live together before she up and lived after realising she was expectant. Karrine wanted her son to be brought up in a conducive environment away from violence hence relocated to Los Angeles.
READ ALSO: Jessica Lowe bio: age, birthday, measurements, husband
Karrine Steffans husband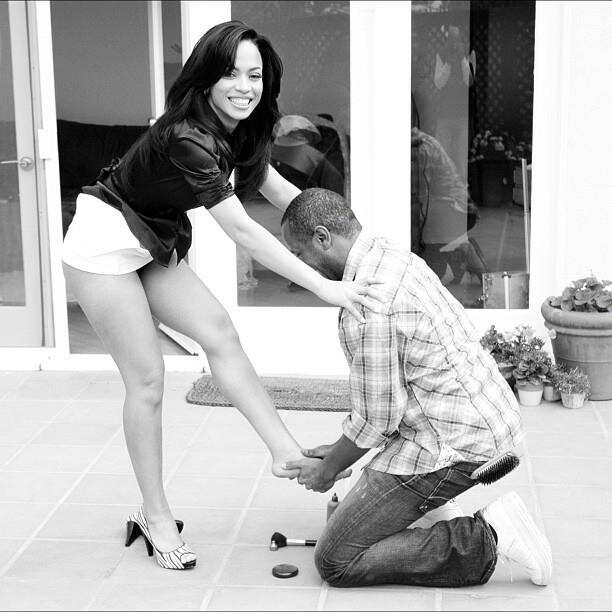 The model was married to Darius McCrary from 2009 and divorced in 2011. The lady tied the knot for the next time in January 2016. Columbus Short became her husband. In March 2018, the model accused Short of bigamy after the actor denied the marriage during an interview.
Karrine Steffans net worth and career
The writer has been estimated to be worth $8.7 million as of 2019. Her source of wealth comes from being featured in songs which had high record sales, her Vixen, book series as well as acting.
She was featured in the movie titled A Man Apart and got to work alongside Vin Diesel. She has been a video vixen in more than 20 hit singles such as Hey Papi by Jay-Z, which saw her get paid a fortune and crossing paths with many celebrities who might have contributed to her wealth. The lady also owns a publishing company, Steffans Publishing, which helps other upcoming writers to publish with her.
Karrine Steffans books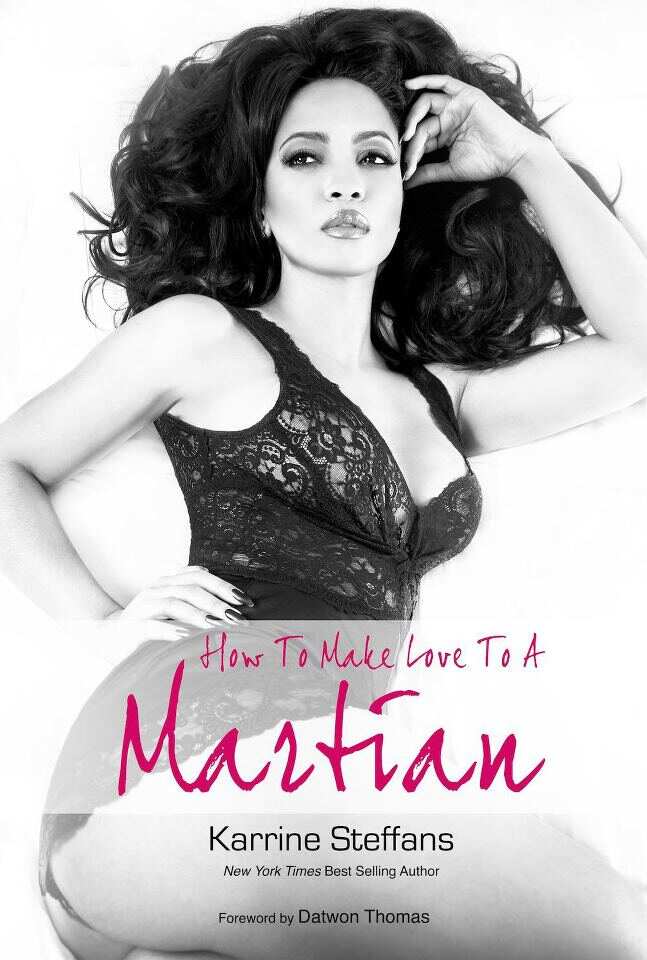 The memoirs of the model made her the most sought after video vixen by host shows. The likes of Oprah Winfrey, Tyra Banks, Paula Zahn, Bill O'Reilly, and Donny Deutsch came knocking for an interview with Steffans to shed light on the books. This opportunity made the author famous and boosted the sales of the memoirs. The following is a list of the title of the books and the year of release in brackets:
Vindicated: Confessions of a Video Vixen, Ten Years Later (2015)
How To Make Love to a Martian (2013)
Drink Fuck Sleep Volume 1 (2012)
SatisFaction: Erotic Fantasies for the Advanced & Adventurous Couple (2011)
The Vixen Manual: How to Find, Seduce, and Keep the Man You Want (2009)
The Vixen Diaries (2007)
Confessions of a Video Vixen, (2005)
Karrine Steffans has taken upon herself to see to it that other girls do not end up doing drugs, engage in abusive relations while pursuing a career. This beautiful and courageous lady has been through it all and has shed knowledge on what happens behind the scenes of music videos. She has shown she found the light at the end of the tunnel and that one can rise from the ashes like the phoenix bird. The video model has done talks in schools to reach out to girls who want to venture into the entertainment business to arm them with how to have a successful career!
READ ALSO: Katy Tur husband Tony Dokoupil biography: age, parents, children
Source: Legit.ng