Jessica Stellina Morrison's biography: who is Gino D'Acampo's wife?
Celebrities wives are some of the famous people in the world. The case has not been any different for Jessica Stellina Morrison, who is popular because she is Gino D'Acampo's wife. The couple has been married to Gino since 2002 and 19 years, their love has remained as strong as ever.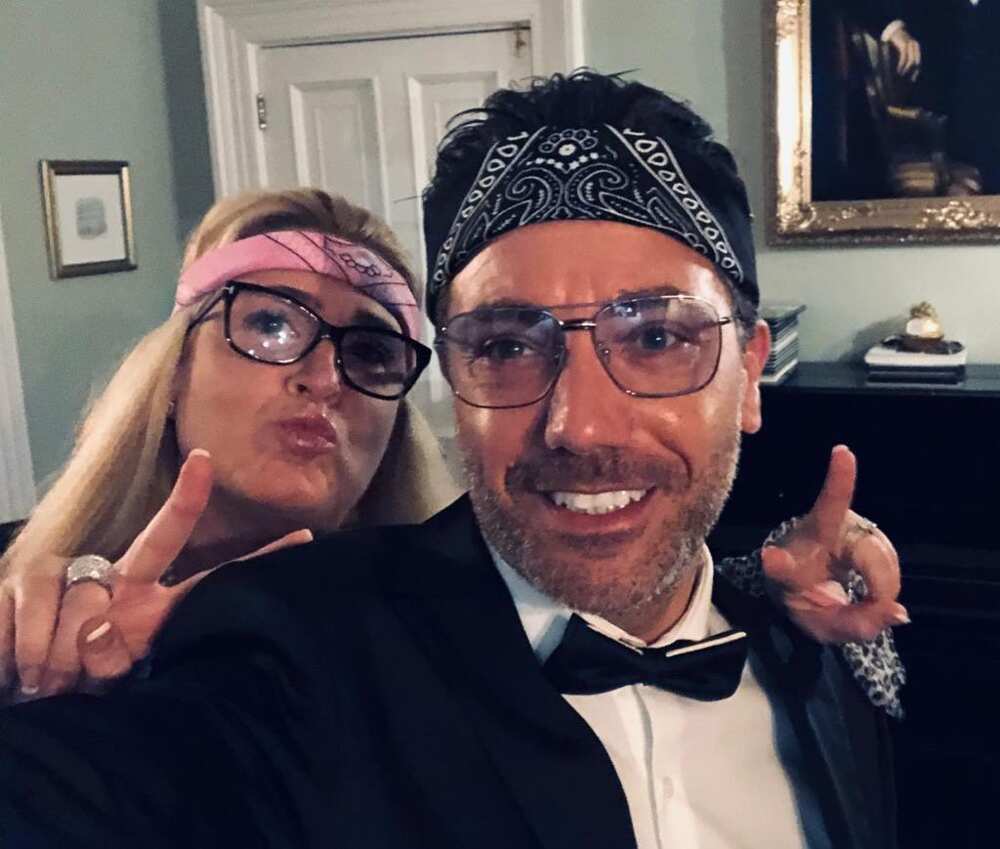 With Gino's outstanding success, it begs the question, who is the woman in her life? She is undoubtedly a strong and supportive one. This explains why Jessica attracts attention from various quarters. What do we know about Jessica Morrison?
Profile summary
Full name: Jessica Stellina Morrison
Nationality: British-Italian (Dual citizenship)
Hair colour: Blonde
Eye colour: Dark brown
Marital status: Married
Jessica Stellina Morrison biography
Jessica Morrison is a British-Italian woman who rose to fame because of her marriage to Gino D'Acampo. Gino met her when he was working at Sylvester Stallone's Mambo King restaurant in Marbella.
How old is Jessica Stellina? Considering that she has not revealed her date of birth, it is impossible to tell Jessica Stellina Morrison's age.
Gino D'Acampo and Jessica Stellina Morrison marriage
Gina was just 18 years at the time he met Jessica, and she was her first love. He has described Jessica as a "lady of leisure" and intelligent. He said,
My wife is a clever woman. She knows when to say something and when to bite her tongue.
Their relationship has not been a bed of roses. The pair broke up for a year in their younger days, but their time apart made their bond stronger. Their time apart confirmed to Gino that she was 'the one'.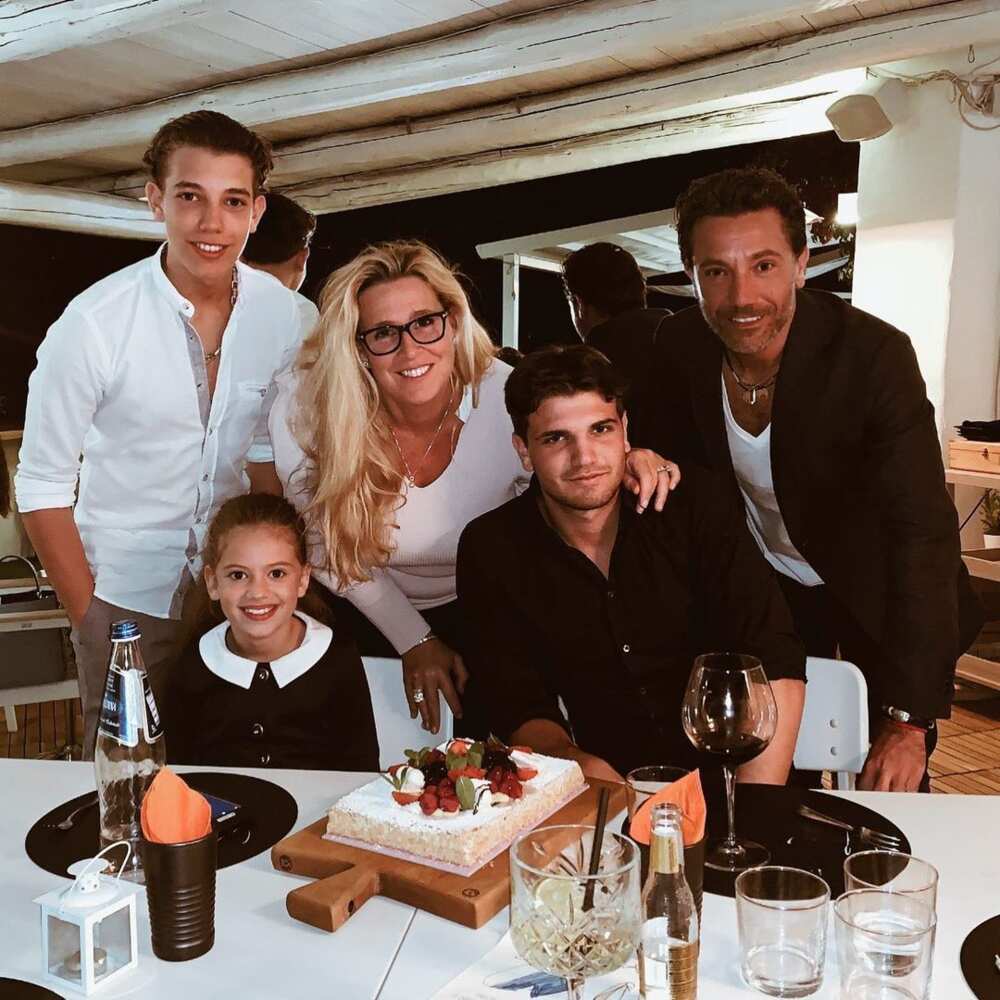 After reconciling, they moved to the UK together in 1995. They tied the known in 2002 after six years of dating, and since then, their love keeps growing.
Today, keeping a relationship alive is a challenge to most people, but not for Gino. He revealed that he is the kind of person who gives his wife a goodnight kiss on her forehead before going to bed. He also adds that he hardly spends any time together with his wife, which is one of the reasons for them to last longer. He said,
Jessica and I don't really spend any time together. I think that's one of the reasons we've lasted for 20 years. It's a good thing, and I don't really want to know everything my wife does, because otherwise, she will be boring to me.
What does Jessica Stellina Morrison do for a living?
Gino D'Acampo's wife is a housewife. She takes care of the home and children as Gina work, what her husband describes as 'traditional marriage'. However, this does not mean that she is a lesser partner in the union.
Gino revealed that it rules their home and does not hesitate to help her out whenever he is around. He said,
I clean her car every week. I charge her toothbrush every time the battery is low, and I always bring her a bottle of cold water just in case she's thirsty at night.
Their house rules seem to have worked well as they have been together for 19 years.
Jessica D'Acampo's children
Gino D'Acampo's family has been blessed with three children, two sons, and a daughter. They are Luciano, Rocci, and Mia. When it comes to her family, she is a strict parent, and her husband has previously opened up about his parenting skills.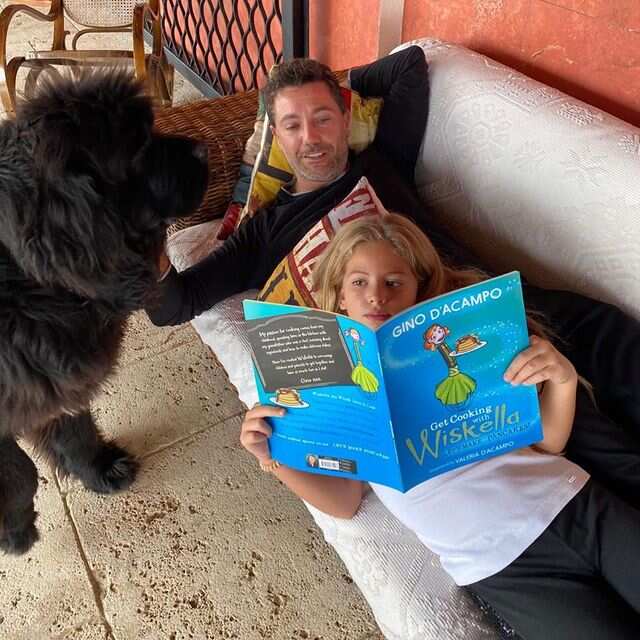 Where does Gino D'Acampo live in London?
Gino D'Acampo's family resides at a Grade II listed property in Hoddesdon, Hertfordshire. They have lived there for five years.
Jessica Stellina Morrison height and weight
She stands at the height of 5 ft 6 in (1.66 m or 166 cm), and her body weighs around 121 pounds (55 Kg).
Jessica Stellina Morrison has maintained her privacy despite being the wife of a celebrity. She prefers to stay away from the media. She is a caring wife and a mother of three children.
READ ALSO: Milica Krstić biography: who is Boban Marjanović's wife?
Legit.ng recently published an article on the biography of Milica Krstic. Milica Krstic is married to the Dallas Mavericks basketball star Marjanović. She was unknown before their wedding in 2014.
Milica Krstic and Boban got married twice - in a traditional ceremony on July 3rd, 2014, at a beach in Mexico, and then formally ten days later on July 13th, 2014, in Belgrade. After their publicised wedding, their marriage became a matter of public discussion, primarily because of their height difference.
Source: Legit.ng