Full Nigeria postal code list for all 36 states
Do you know what Nigeria postal code is? The postcode is a certain indicator one uses to deliver mail, parcels and big packages to the right place. If you wish to know what postal code Nigeria uses for delivery in your state, spare just 5 minutes to discover it in this post.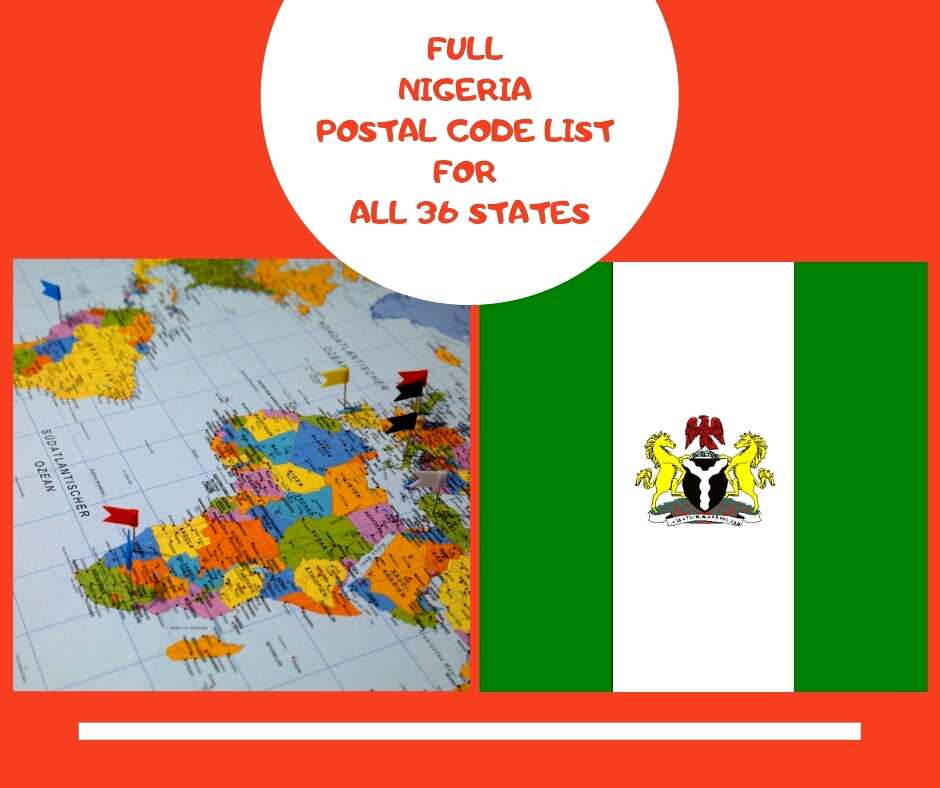 Usually, people use postal codification and zip codes for handling deliveries and mail. The problem is that countries like the USA use only zip codes while the other ones use postal codes. Furthermore, in some countries like Nigeria, these two code types mean the same thing. However, some people still confuse postal code with a dialling combination.
Nigeria includes six geopolitical zones. Each area has a long history and background. During the times of rule of President Ibrahim Babangida, the government created a convenient system of allocation of human resources. One of them is the post-delivery. Thus, people obtained a possibility to ship and order products, cosmetics, clothes, etc.
READ ALSO: Nigeria post office tracking: how to track your order?
At present, the post departments receive plenty of parcels. Each of them requires correct shipping and proper attention. How do the workers manage to cope with a considerable flow of mail without being confused? Is it magic?
Add this article to your favourites to have Nigeria post codes for all 36 states by hand right when you need it.
What is Nigeria postal code for 36 states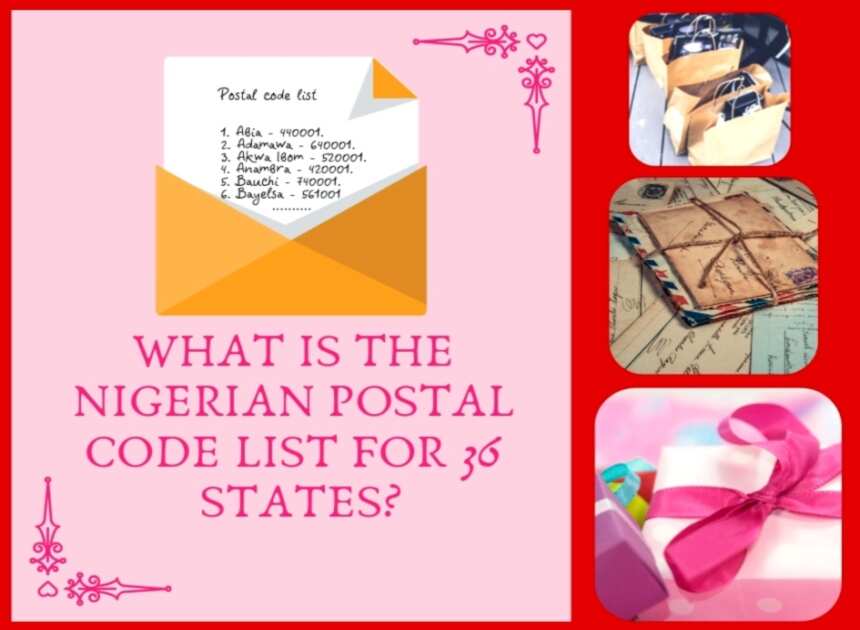 Here is the list of Nigeria combinations for all its states and FCT:
Abia – 440001
Adamawa – 640001
Akwa Ibom – 520001
Anambra – 420001
Bauchi – 740001
Bayelsa – 561001
Benue – 970001
Borno – 600001
Cross River – 540001
Delta – 320001
Ebonyi – 840001
Edo – 300001
Ekiti – 360001
Enugu - 400001
Gombe – 760001
Imo – 460001
Jigawa – 720001
Kaduna – 700001
Kano – 800001
Katsina – 820001
Kebbi – 860001
Kogi – 260001
Kwara – 240001
Lagos (mainland/island) – 100001/101001
Nasarawa – 962001
Niger – 920001
Ogun – 110001
Ondo – 340001
Osun – 230001
Oyo – 200001
Plateau – 930001
Rivers – 500001
Sokoto – 840001
Taraba – 660001
Yobe – 320001
Zamfara – 860001
The post codification Nigeria uses for Federal Capital Territory (FCT) is 900001.
What is the postal code definition and is it the same as ZIP code?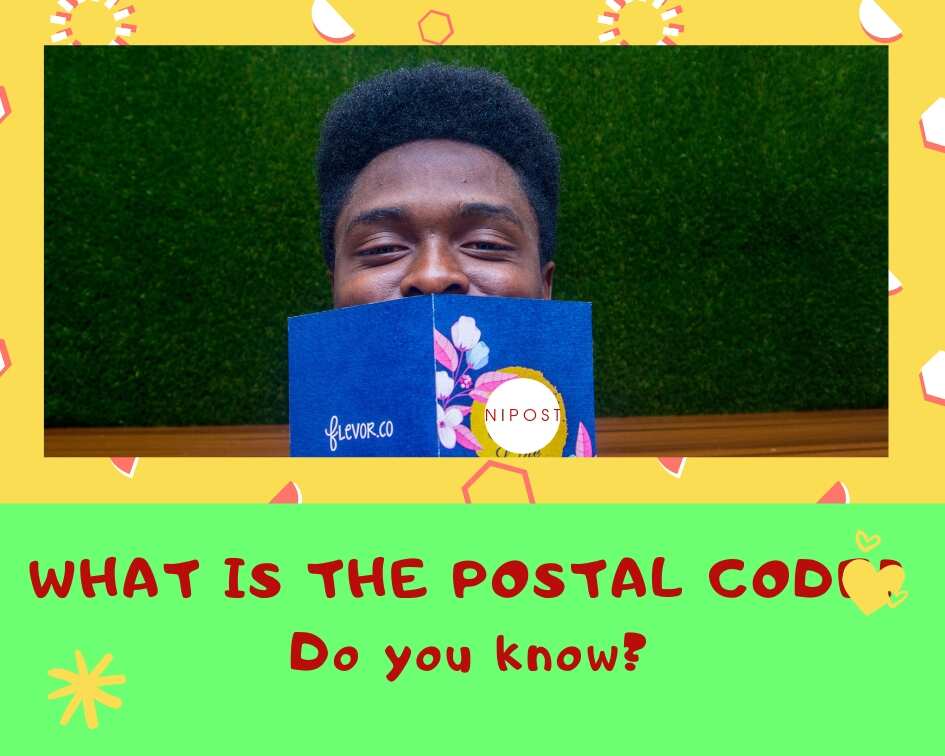 The answer is quite simple. A postal code is a helping tool that allows post offices to deal with parcel delivery by the address correctly.
According to collinsdictionary.com, postal code is defined as a sequence that includes digits and letters, which is a part of an address of mail delivery.
In the USA, there are no postcodes. Instead, the country's delivery system uses a ZIP combination for the items from overseas and the inland areas. It is the only country where you can see the usage of ZIP codification.
What is Nigeria ZIP code?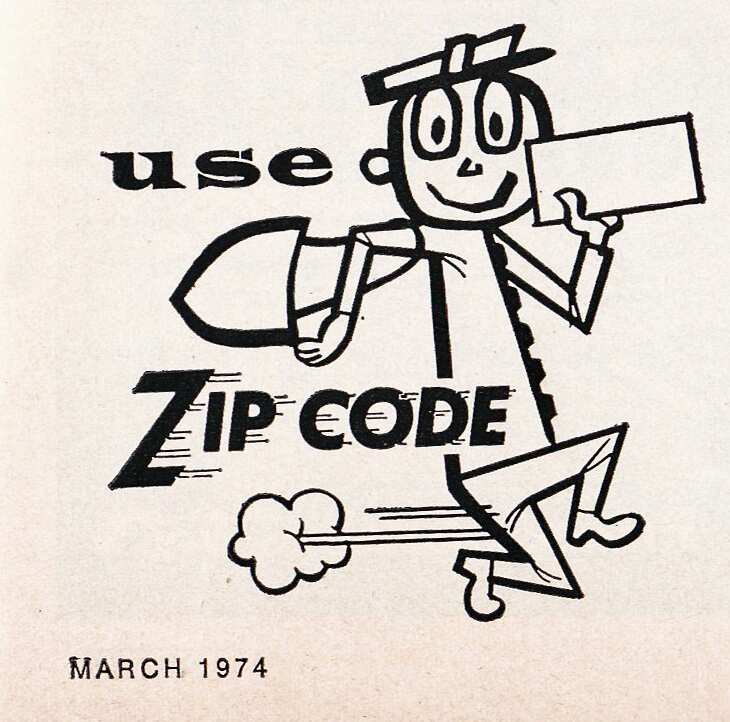 What about Nigeria? Does it have a postcode or a ZIP codification? The notion of ZIP in Nigeria is equal to the postal code. ZIP, postcode or postal code – all they denote the same idea. The primary function of this sequence of letters and numbers is to serve for correct sorting of mail. It is usually required when you fill out the form online while purchasing some products.
READ ALSO: Top international courier services in Nigeria
What does it mean when a person says a "ZIP codification"?
Z= zone;
I = improvement;
P = plan code.
The Nigeria post codes comprise 6-digit numbers:
The first three stand for the regional set of numbers (district for the outgoing sorting);
The second three digits denote the delivery location (urban area or post office).
Note that if you choose the wrong number, you may face delivery delays.
Take a look at the example:
The code of Lagos State is 100001:
100 – the first three digits represent the state;
001 – the last three numbers denote the head department in each region.
If you wish to send a parcel, not to the head office, but to another department in the area, you should find the combination of the necessary department.
The list of Nigeria post codes is quite significant. You do not need to know it all by heart, because this post by legit.ng will always be here for reference. What you may need to do is to memorise Nigeria postal code for your home state.
READ ALSO: 36 states and capitals in Nigeria
Source: Legit.ng